Network audio players bring together two seemingly disparate elements: Hi-fi sound and music streaming. Traditional hi-fi systems are not Wi-Fi-enabled and cannot play many digital formats. They were designed to reproduce audio from CDs and records, for years the go-to formats for audiophiles.
Then came digital audio. It was easy to download and stream but offered inferior sound quality, making it a poor choice for music lovers. After all, why invest in great speakers if you aren't going to play quality audio on them? Recently, however, things have changed. Lossless digital audio formats make it possible to stream CD-quality content and higher. If you have a traditional audio system, the gateway to this world of music in hi-fi sound quality is the network audio player.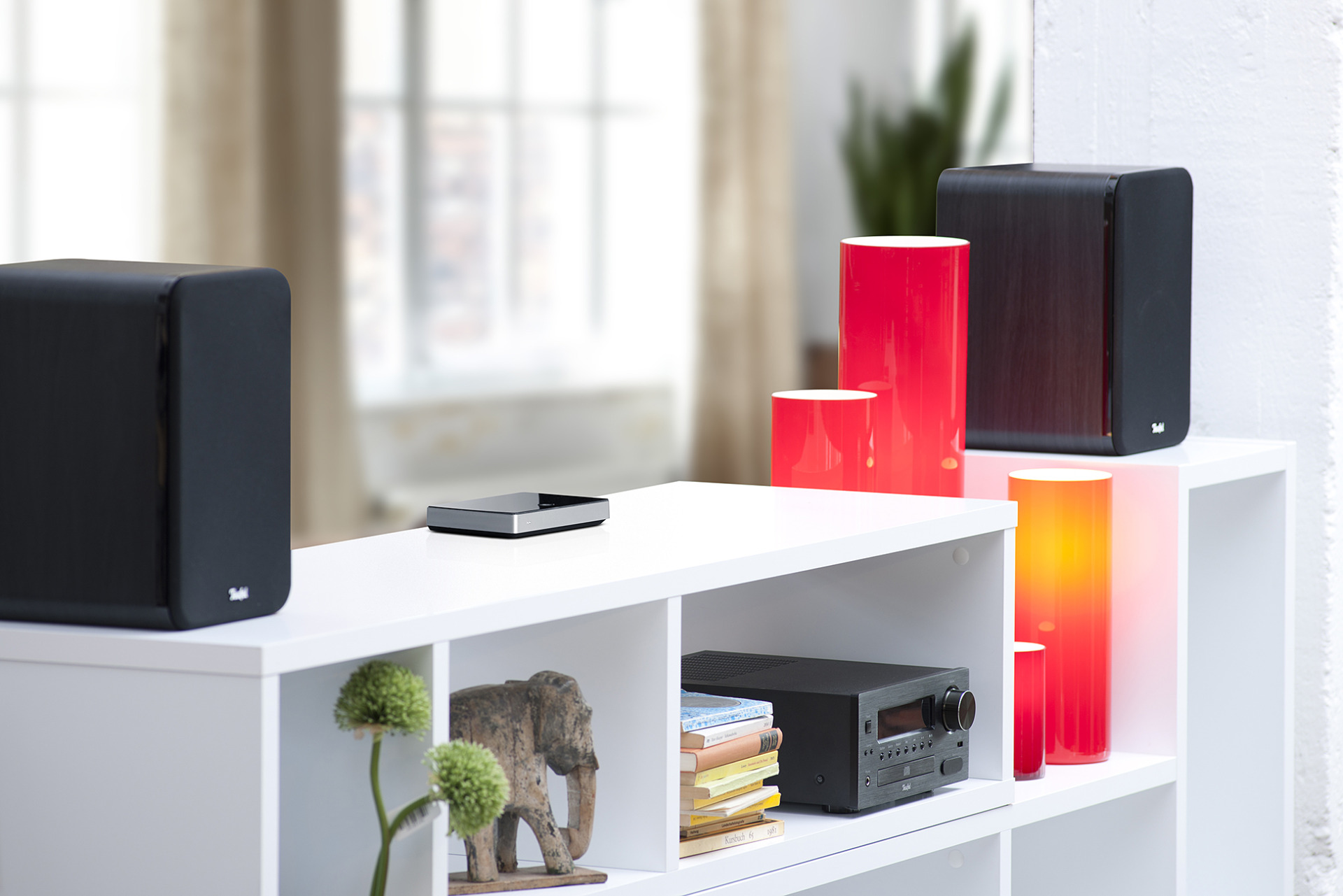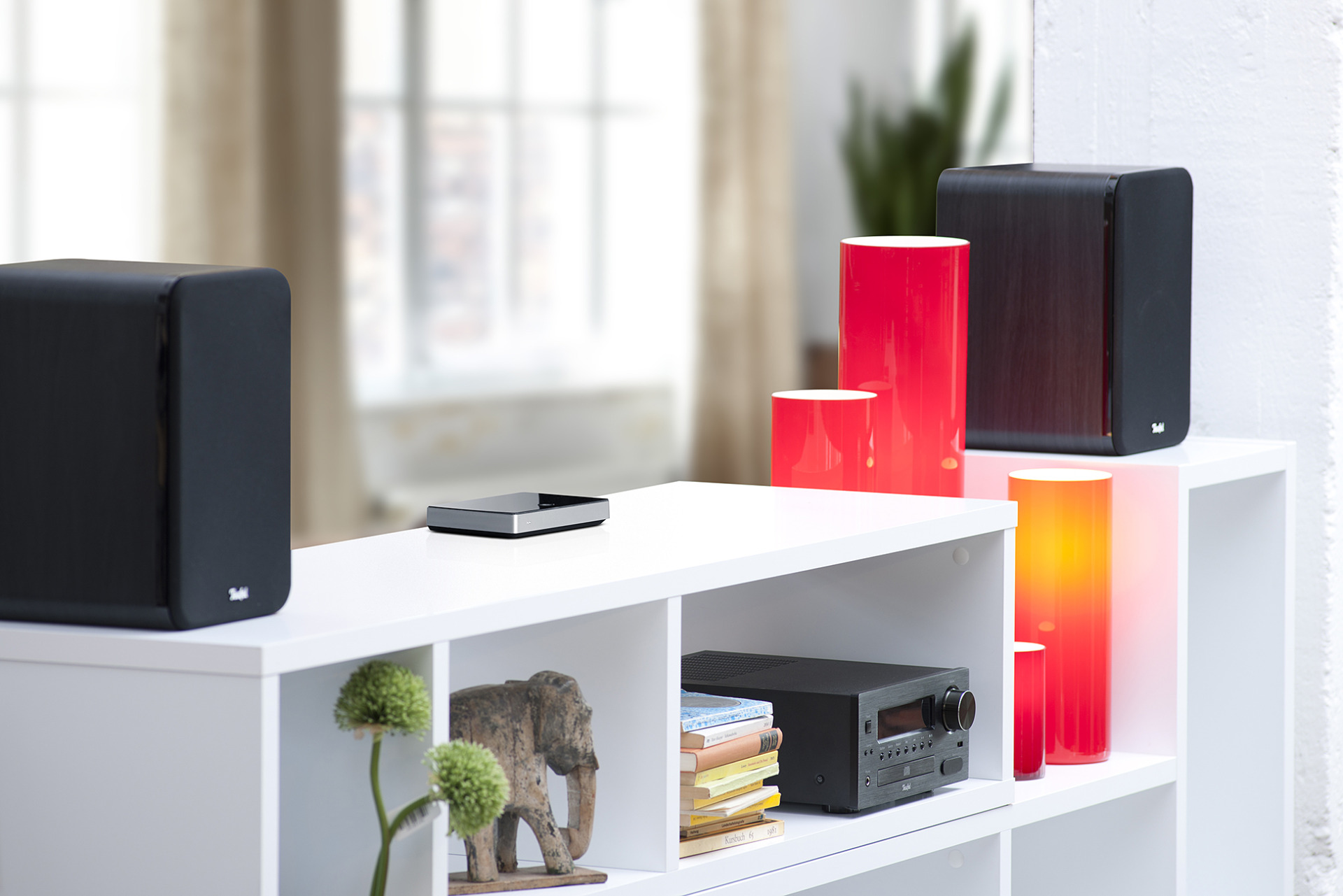 Hi-fi music streaming with network audio players
Network audio players function as bridges between online music sources and hi-fi systems. Connected to the internet via home Wi-Fi or Ethernet cable, network audio players open the doors to a huge variety of music from services like Spotify and iTunes. They also make it easy to stream and control any private music collection released on a home network.
It generally doesn't matter what sort of active speaker system, AV receiver or amplifier the network audio player is attached to. It performs all tasks surrounding the streaming of digital audio and its conversion into a signal the speakers can play back. This includes receiving the digital files via the router or Wi-Fi network to converting the files into an analogue signal. Most network audio players are simply attached to an amplifier or AV receiver via cinch cable or optical TOSLINK. The playback of music streams on a network audio player-attached system is carried out by an app.


In addition to standard cinch and TOSLINK connections, some network audio players offer the following connections:
•    USB audio interface for MP3 players or external storage devices
•    AirPlay for streaming with Apple devices
•    Bluetooth for streaming audio files from Bluetooth-enabled devices
Audio formats and DACs: The essentials of network audio players
Most network audio players on the market today support all current audio formats. This means that audiophiles who aren't happy with highly compressed MP3s have access to higher quality alternatives like FLAC and ALAC. However, the acoustic detail offered by such audio files requires a higher transmission rate. For those who plan to play a lot of hi-res files, it's recommended that the network audio player be directly connected to a router via Ethernet cable.  A Wi-Fi network that becomes overwhelmed by the data volume will lead to drops in playback.
The type of digital-to-analogue converter, or DAC, used by a network audio player determines the quality of music it can deliver. The DAC is the component responsible for converting digital audio files from the cloud or private collection into an analogue signal. This signal is then fed to the speakers for playback so it is decisive in terms of the ultimate sound quality you can expect from your system. Some DACs for instance, won't be able to convert audio files higher than CD quality. This is given as a sample rate of 44.1 kHz and resolution of 16-bit. 96 kHz 24-bit FLAC files, for instance, require a high performance DAC.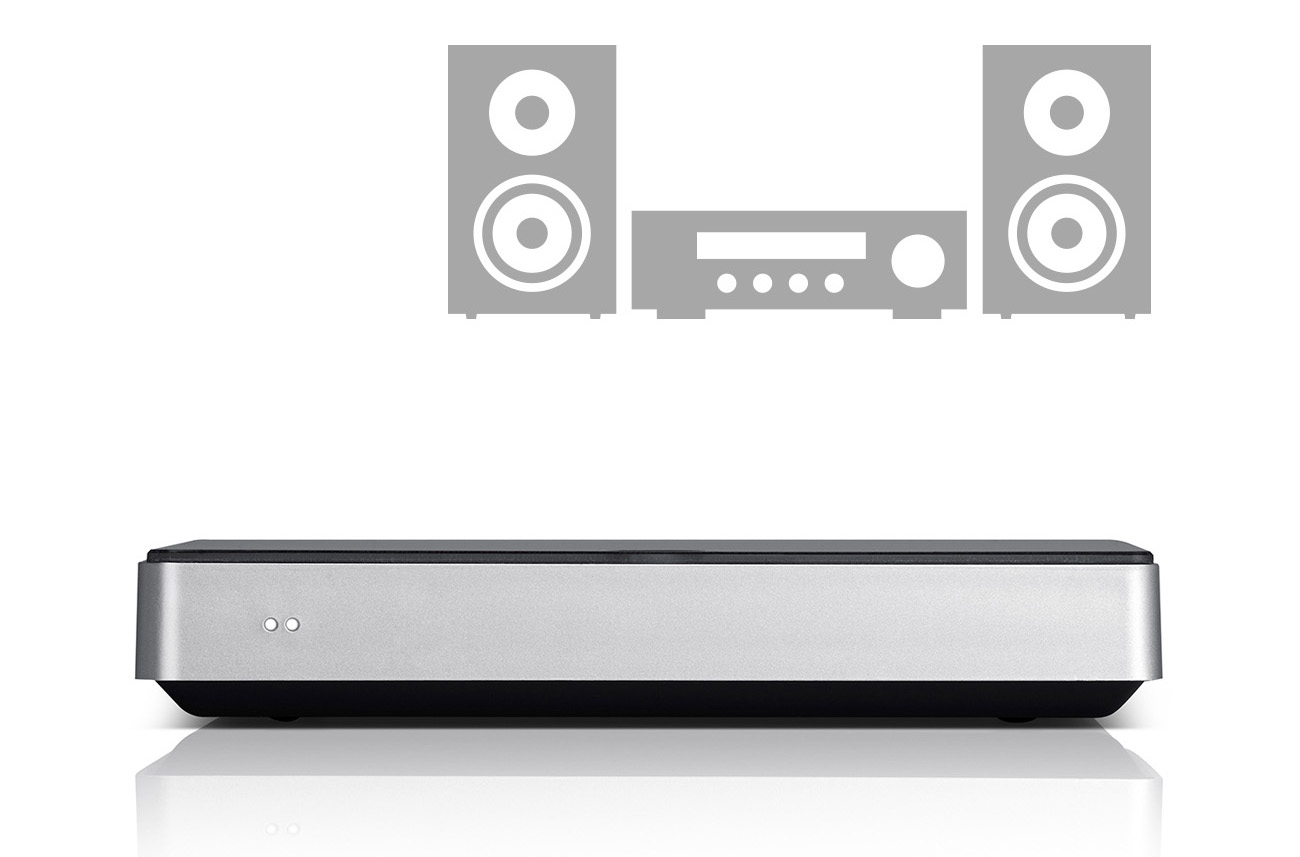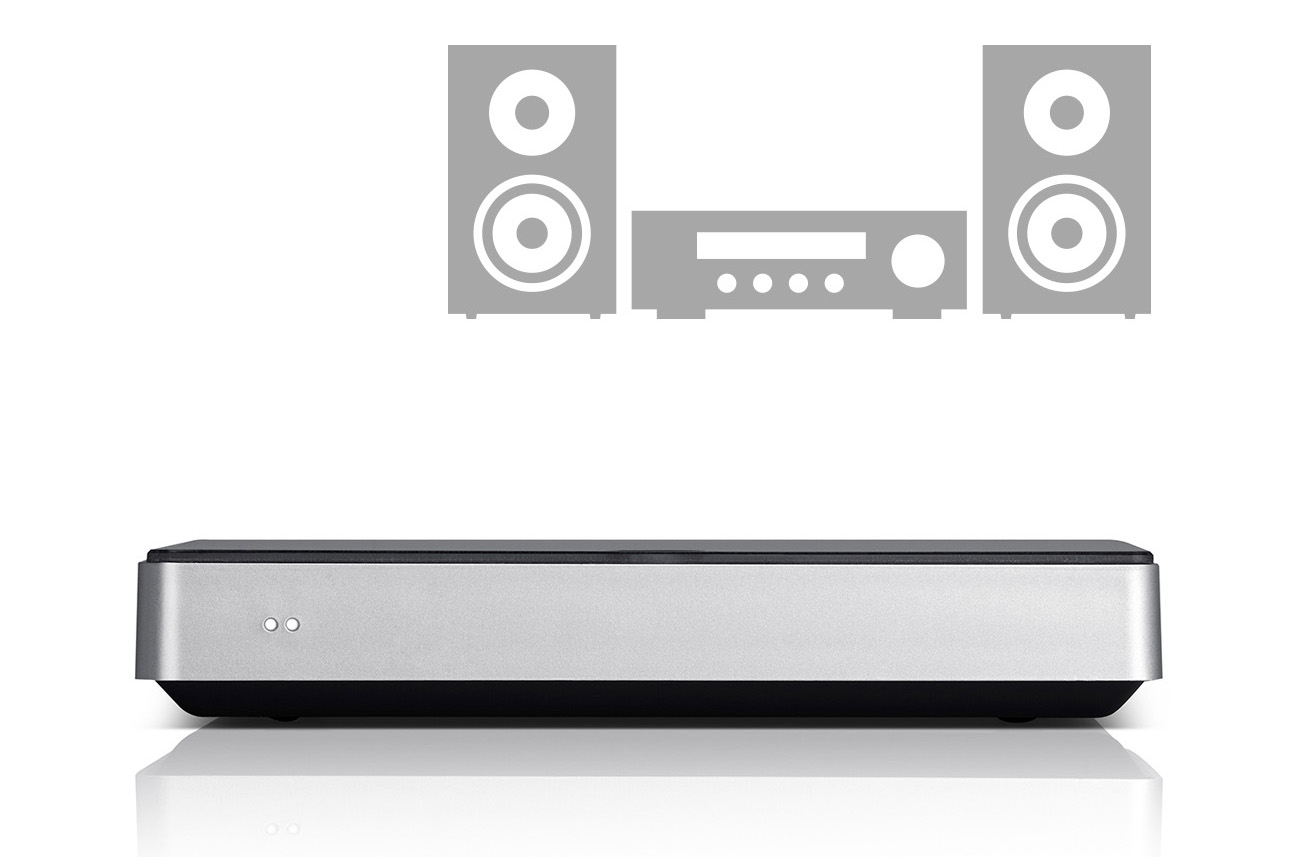 ✔ The definition of gapless playback: Many network audio and MP3 players advertise the feature "gapless playback". What does this mean? Well, without gapless playback, the listener would hear pauses between individual tracks even though these do not exist in the original recordings. This is not such a big deal with normal albums but can be distracting when it comes to classical recordings or recorded dialogue.
The Raumfeld Connector
▶ The Raumfeld Connector brings conventional hi-fi systems into the digital age. Hear music from Spotify, TIDAL, SoundCloud and many other online services on your beloved speakers using the handy Raumfeld App. You can also cast music directly to your speakers from any Chromecast-enabled app thanks to a recent Chromecast integration supported by all Raumfeld products.
The use of a high performance DAC allows the Connector to support hi-res audio files up to 192 kHz 24-bit resolution. Those who have large private collections of quality hi-res music can easily manage playback and organize their titles into favourites and playlists using the Raumfeld app.
Coda: Network audio players bring traditional audio systems online
•    Network audio players make it possible to access a huge range of music for playback on traditional stereo systems
•    Network audio players usually connect audio systems via AUX or optical connection and to the internet via Wi-Fi or Ethernet cable
•    Network audio players often support other transmission methods and interfaces like USB, Bluetooth and AirPlay
•    A high performance DAC is required for streaming hi-res audio files
All pictures: Property of Teufel Audio