Everyone who has a smartphone or tablet carries around the means to access nearly every song ever made. Simply open an app like Deezer or Google Play Music and listen to your choice of music on a pair of headphones. But what about enjoying this music on other devices? Is there a way to transfer this near-endless selection from the cloud to a loudspeaker?
Chromecast built-in is a streaming technology developed by Google to make the music selections you enjoy with headphones available throughout the home. An incredibly flexible system, Chromecast built-in works with the Chrome browser and over 100 apps. A tap on your smartphone screen is all it takes to send music selections to your speakers. Read on to learn more about Chromecast built-in technology.
How Chromecast built-in works
Chromecast built-in works just like a Chromecast Ethernet adapter. The only difference is that Chromecast built-in technology is part of the device. No additional adapter or dongle is required. The Chromecast streaming technology uses standard home WiFi networks to send pictures, videos and audio files from a sender to a receiver. The sender can be a smartphone, tablet or PC. Receivers range from televisions to loudspeakers depending on the content. The precondition is that both the sender and the receiver use the same WiFi network and support the Chromecast streaming standard. Loudspeakers with Chromecast built-in only access audio content via the streaming technology.
What do you need to stream with Chromecast?
When it comes to implementing Chromecast, there are many different ways to go about it. Those who already have an active speaker system can make it Chromecast-enabled with an Audio Ethernet adapter. This is a small dongle that plugs the system, allowing it to stream from any Chromecast-enabled app. Unlike the video adapter which connects via HDMI input, Chromecast Audio connects to loudspeakers via standard 3.5 mm stereo or TOSLINK optical input.
Chromecast can also be added to a WiFi speaker's operating software. Speakers with Chromecast built-in are able to receive audio from any Chromecast-enabled app without an additional dongle or adapter. This simple and direct ability to stream from apps is very much like Bluetooth. The key difference is that Chromecast streams via WiFi for a much larger range and better audio quality. As long as the control device — such as a smartphone, tablet or PC — is connected to the same WiFi network as the speakers with Chromecast built-in, the user can move freely about the home and control audio in any room. Simply open any Chromecast-enabled app, tap the Cast button and the music stream selected will play on any speaker with Chromecast built-in. WiFi streaming also requires very little energy from the control device which saves battery life.
Chromecast streams the following audio formats
Google's streaming architecture supports a number of audio formats including AAC and MP3 as well as lossless formats like WAV and FLAC. Chromecast can also transmit the surround sound standards Dolby Digital and Dolby Digital Plus to an AV receiver for decoding and playback. You can learn about the audio formats supported by Chromecast here.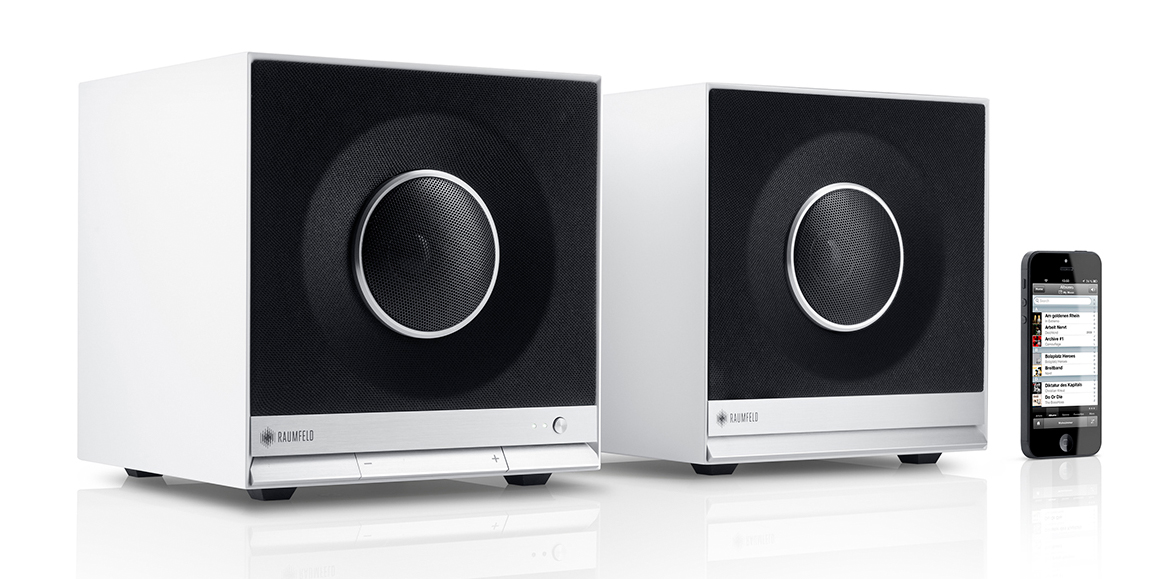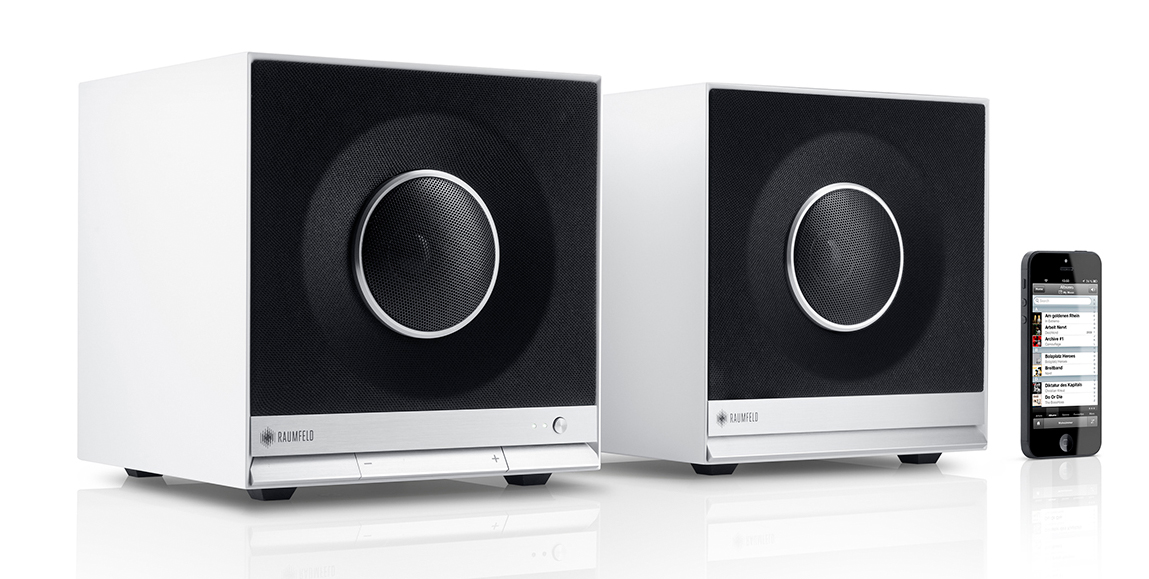 Chromecast built-in with Raumfeld
Raumfeld WiFi speakers now support Chromecast built-in. That means no additional devices like a Chromecast Ethernet adapter are needed for the user to stream from over 100 Chromecast-enabled apps. Hi-fi sound can be enjoyed on any Raumfeld speaker like the Stereo M, Sounddeck or One S from a wide range of music services without any additional wires or devices.
Coda: Chromecast built-in
•    Chromecast is Google's streaming architecture for streaming with local WiFi networks
•    Chromecast streaming works with a separate Ethernet adapter or with Chromecast built-in
•    Audio can be sent to Chromecast-enabled speakers via smartphones, tablets, laptops or desktop computers
•    Audio streamed via Chromecast can be played back through any Chromecast-enabled speakers or network audio players
•    Chromecast supports popular audio formats like AAC and MP3 as well as lossless formats like WAV and FLAC
•    The surround formats like Dolby Digital and Dolby Digital+ can also be transmitted to an AV receiver via Chromecast
All pictures: Property of Teufel Audio