The latest Bluetooth version is due for release at the end of 2016 or beginning of 2017. Known simply as Bluetooth 5, the new version of this easiest of streaming technologies is set to greatly improve range and speed. Unlike the current Bluetooth 4.2, Bluetooth 5 will cast off the decimal place in its name for a less technical, more user-friendly look. Of course, Bluetooth 5 is much more than a re-branding strategy. It introduces a whole new range of improved specifications. According to the Bluetooth Special Interest Group, known under the abbreviation SIG, Bluetooth 5 will be twice as fast, offer four times the current range and eight-time the data broadcasting capabilities of Bluetooth 4.2. These improvements are set to make Bluetooth more compatible with the Internet of Things.
Bluetooth 5: Improvements at a glance
| Functions  | Properties |
| --- | --- |
| Date rate | up to 2 Mbit/s in low-energy mode (free range) |
| Reach | up to 240 m in low-energy mode |
| Beacons | Increase in capacity to 279 bytes |
| Dual Audio | simultaneous playback on 2 Bluetooth playback devices from one transmitter |
Bluetooth is downward compatible. So if you have a smartphone with Bluetooth 5, you'll also be able to play the music through a speaker with Bluetooth 4 or 3. By the way, the specifications for the standard were announced as early as 2016 by the Bluetooth Special Interest Group (SIG) – a group of companies that is driving Bluetooth development. Click here for information about the technical details of Bluetooth 5.
Bluetooth 4: Setting the stage with low energy use and speed
Bluetooth is a wireless technology standard that uses radio waves to send information between two devices. The latest evolution of Bluetooth mostly builds on Bluetooth low energy, also known as Bluetooth LE or Bluetooth Smart. Bluetooth low energy was introduced in 2006 under the name Wibree as an easy streaming technology aimed at healthcare, fitness, security and broadcasting applications. In 2010, Wibree was merged into the Bluetooth standard, Bluetooth 4.
Bluetooth 4 marked a sea change for wireless technology, making it an efficient way to stream music between two devices – normally a smartphone and a loudspeaker. The sound, especially with the AptX codec, was very close to CD quality. This led to an explosion of Bluetooth-enabled speakers and headphones on the market. The new aspects of Bluetooth 5, however, have little to do with the aspects of Bluetooth that allow for quality music streaming. The improvements are aimed more at the Internet of Things.
Portable HiFi sound
Bluetooth beacons for precise data transfer
Bluetooth beacons are small radio transmitters that allow data to be sent to Bluetooth 5-capable devices without the conventional pairing process. The radio transmitters can precisely locate the receiving device and initiate the transmission process. Transmitters can send data to multiple receivers within range without the need to establish a direct connection. This was also possible before Bluetooth 5, but the amount of data was limited to 31 bytes per packet in the older versions.
By multiplying the data volume to 279 bytes, this technology is expected to take on a more important role: Within large buildings such as airports, offices or universities, navigation services can be established with it, for example. People with visual impairments could thus receive orientation aids via smartphone. This functionality is also of interest for marketing services in shops. It is therefore exciting to see whether and how the new possibilities will be used.
Oldie but Goldie – what is possible with Bluetooth Classic
In the audio sector, the introduction of Bluetooth 5 does not change anything significant. The most interesting innovation is the dual audio function, which allows you to control two headphones from a smartphone, for example. Apart from that, Bluetooth 5's features already provide all the prerequisites for top-quality wireless sound. Our Bluetooth speakers deliver hi-fi quality with rich bass and mobility. Thanks to the aptX codec, portable speakers even achieve CD quality. So the sound is guaranteed not to fall by the wayside.
Bluetooth devices from Teufel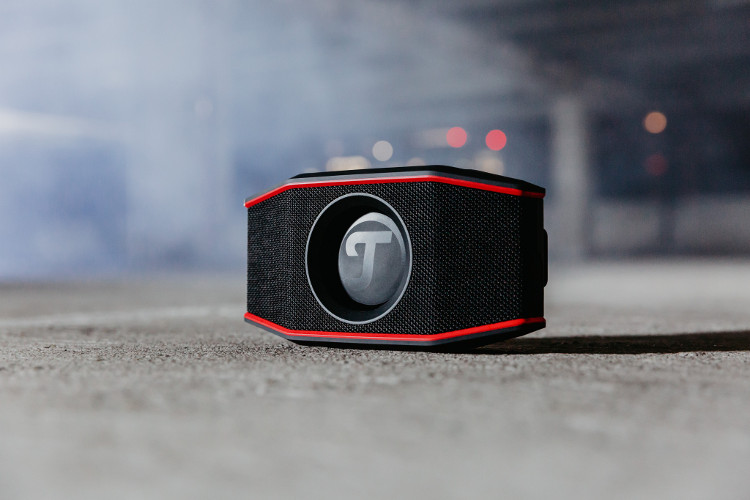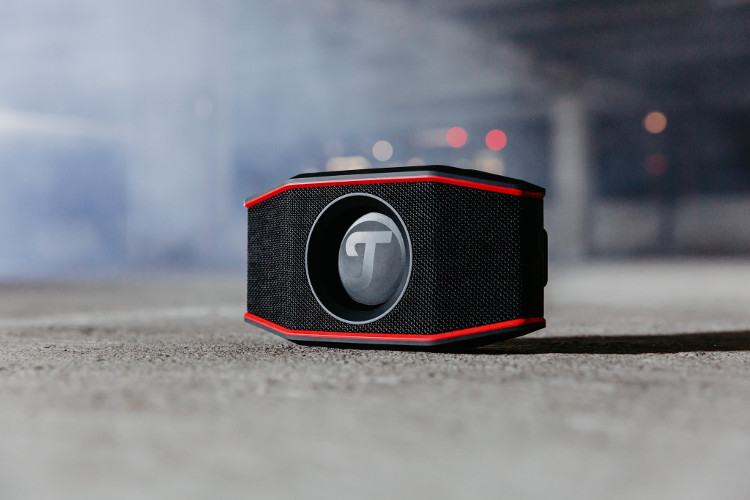 ▶ ROCKSTER GO: Powerful broadband drivers, up to 12 hours playtime and Bluetooth aptX – the smallest ROCKSTER plays big. In addition, the rubberized case is waterproof (according to IPX 7) and withstands quite a bit of shock. By the way: You can pair two ROCKSTER GO for double the sound power.
▶ BOOMSTER XL: This is how Boombox works today: The 3-way stereo system with integrated down fire sub combines power and sound quality. Plus, this portable speaker is packed with powerful features. These include Bluetooth aptX, NFC, FM radio, USB charging jack and a high-quality carrying strap.
▶ Our Bluetooth speakers at a glance.
▶ An overview of our Bluetooth headphones.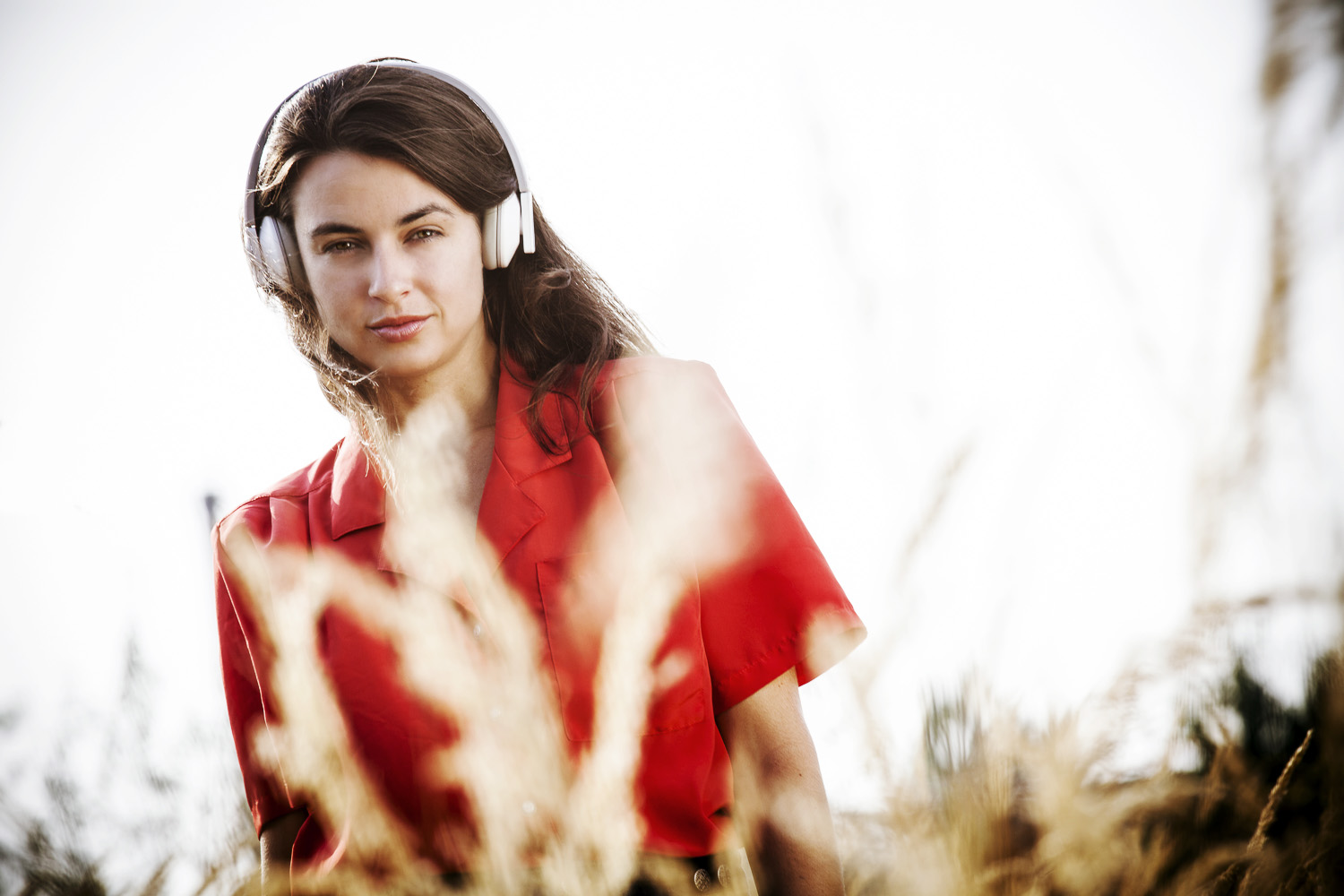 Thanks to Bluetooth and aptX you can dive even better into other worlds with the Teufel AIRY.
Bluetooth 5 offers new possibilities for connecting with the world around you
The first devices with Bluetooth 5 should be available at the end of 2016 or the beginning of 2017
The new version offers higher transmission speed, greater range and new possibilities for broadcasters
The improvements are designed to make Bluetooth more compatible with the Internet of Things
Bluetooth 5 is not suitable fort he transmission of audio files for music playback
Bluetooth broadcasting opens up new possibilities for the advertiser but also functions like offering navigation assistance