The technology that is considered "state of the art" in TV resolution today can easily become outdated tomorrow. Resolution standards have improved rapidly over the past few years: from HD to next-level Ultra HD, which was then replaced by 4K, to all-new 8K, which is already waiting in the wings, ready to take over. These abbreviations can sometimes cause confusion, and the difference between UHD and 4K in particular always raises questions. Many people assume that they are the same standard of resolution – but that's not entirely true.
Correct resolution configuration
The image resolution is usually indicated by the number of horizontal and vertical pixels, i.e. the total number of pixels on a screen. HD Ready, for example, means that the resolution is at 1280 pixels on the horizontal axis and 720 pixels on the vertical axis. Pixels are the building blocks of an image. They have corresponding colour values that create the overall image like a mosaic.
It should be noted that pixel specification alone cannot fully indicate how sharp the image on the screen actually appears to the human eye. Rather, the resolution is relative to the size of the screen, due to the density of pixels in any given image. The pixel density is specified in the unit DPI (Dots per Inch). Full HD has a significantly greater pixel density on a 32-inch screen as opposed to a 40-inch screen, and therefore produces a finer-quality image on a smaller screen.
4K and UHD in brief
➨ UHD: This abbreviation stands for Ultra High Definition, and is the successor to Full HD. The resolution of UHD is 3840 x 2160 pixels (8,294,400 pixels overall), which is four times higher than that of its predecessor.
➨ 4K: The term originates from cinematic terminology, and, whilst not strictly correct nowadays, is still used for TV. 4K refers to a horizontal resolution of 4096 Pixels (4K = 4000). The number of vertically-arranged pixels is 2160 (2K) for television sets. Therefore, we sometimes use the term 4K2K. Strictly speaking, a UHD television cannot achieve the same resolution as a 4K set, since there are fewer horizontal pixels. In reality however, both terms are used pretty much interchangeably. This is why many television sets "only" have a resolution of 3840 x 2169 pixels, even though they are labelled as 4K devices.
Other important abbreviations for screen resolutions:
➨ 8K: "8K" represents a resolution of 7680 x 4320 pixels. Devices with this resolution are not currently commercially available. It is expected that the first 8K products will enter the market in 2020.
➨ Full HD: Full HD offers a resolution of 1920 x 1080 pixels. This resolution is typically featured on Blu-ray discs. However, only Ultra HD Blu-ray offers true 4K resolution.
➨ HD-ready: The HD-ready 1280 x 720-pixel resolution has already almost disappeared from televisions – even smaller devices now usually support at least Full HD. The HD-ready standard still applies to the reception of HD television programmes.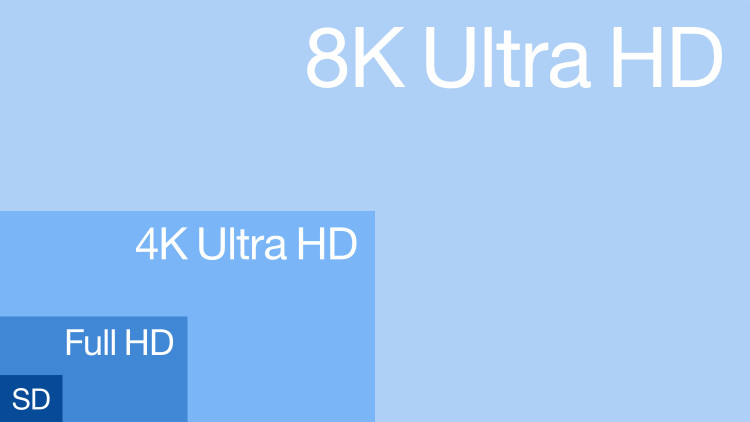 Why resolution isn't everything
Up until a few years ago, the development of flat-screen televisions was mainly concerned with achieving a higher resolution. This has recently changed: focus has shifted to colour and contrast. The aim is to display the contrast between "super light" or "super dark" in the best and most natural way.
Dolby have once again become a technical pioneer with their Dolby Vision technology.
Teufel products for your home cinema:
High Definition for the eyes and ears
A clear image is only worth it if the sound quality can keep up. Teufel systems deliver the complete package of Blu-ray players and high-resolution sound.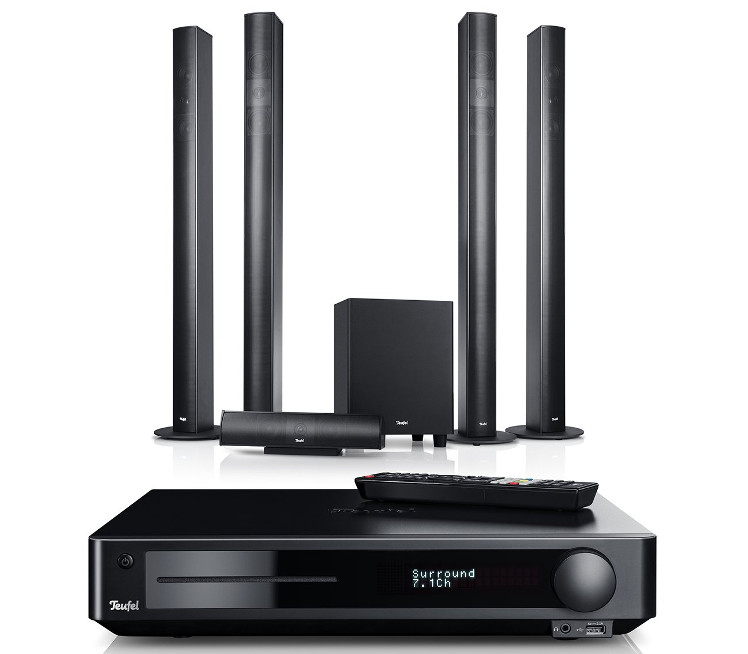 ▶ Columa 300 with Imaq 8000: The 5.1 set consists of four elegant column loudspeakers, a huge subwoofer (for deep bass down to 43Hz frequency) and a high-end Blu-ray AV-receiver Impaq. For the best sound quality, Dolby True HD and DTS HD formats support the system.
▶ Cubicon Impaq: High-resolution sound has never been so easy to achieve. The compact, high-end satellites made from aluminium are especially suitable for wall-mounting, and the flat subwoofer can be installed wirelessly and flexibly.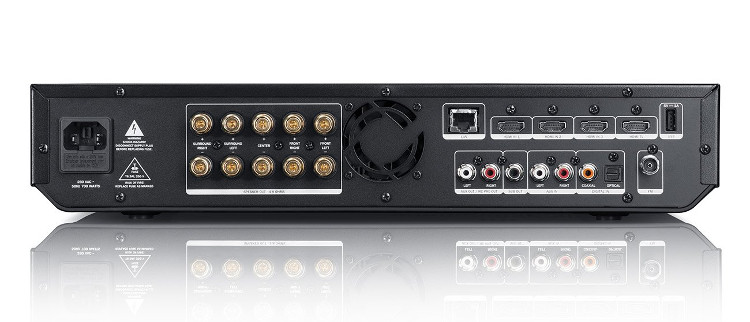 Conclusion: So, is the difference between 4K and UHD actually noticeable?
The common resolution standards are HD-ready, Full HD, UHD and 4K.
The terms UHD and 4K are often used synonymously as successors to Full HD.
The term "4K" derives from cinema terminology and denotes a resolution of 4096 horizontal pixels.
The UHD resolution of most televisions is however "only" 3840 x 2160 Pixels.