Spotify may be one of the world's leading streaming service, with over 140 million active users around the globe, however many people do not know about the full extent of Spotify's features. Let us introduce you to a few handy Spotify hints and tips to help you easily manage large music collections, from beginner tricks to professional know-how for seasoned users.
An overview of the world of playlists
Spotify is all about playlists. You can create your own lists as well as access a variety of pre-made ones. These are either created by Spotify or other users and made publicly available. In the desktop app you can use the browse function to dive into the playlist jungle. The lists are sorted by popularity (under Charts) or genre and mood. As your playlist collection grows, you can create playlist folders in the app.

In recent years, Spotify has also become a popular podcast platform. You can read more about podcast apps in this article.
Add local music files to your Spotify account
Sometimes, even the choice of over 30 million titles is not enough. Spotify allows you to include songs stored locally on your hard drive in playlists. This makes the Swedish streaming giant also a handy music player. To do this, go to the Spotify app and click on Edit > Settings in the top menu. You can now add sources in the pop-up menu. However, Spotify only plays MP3 and MP4 files (and the latter only if they do not contain video content). Audio formats such as FLAC cannot be played.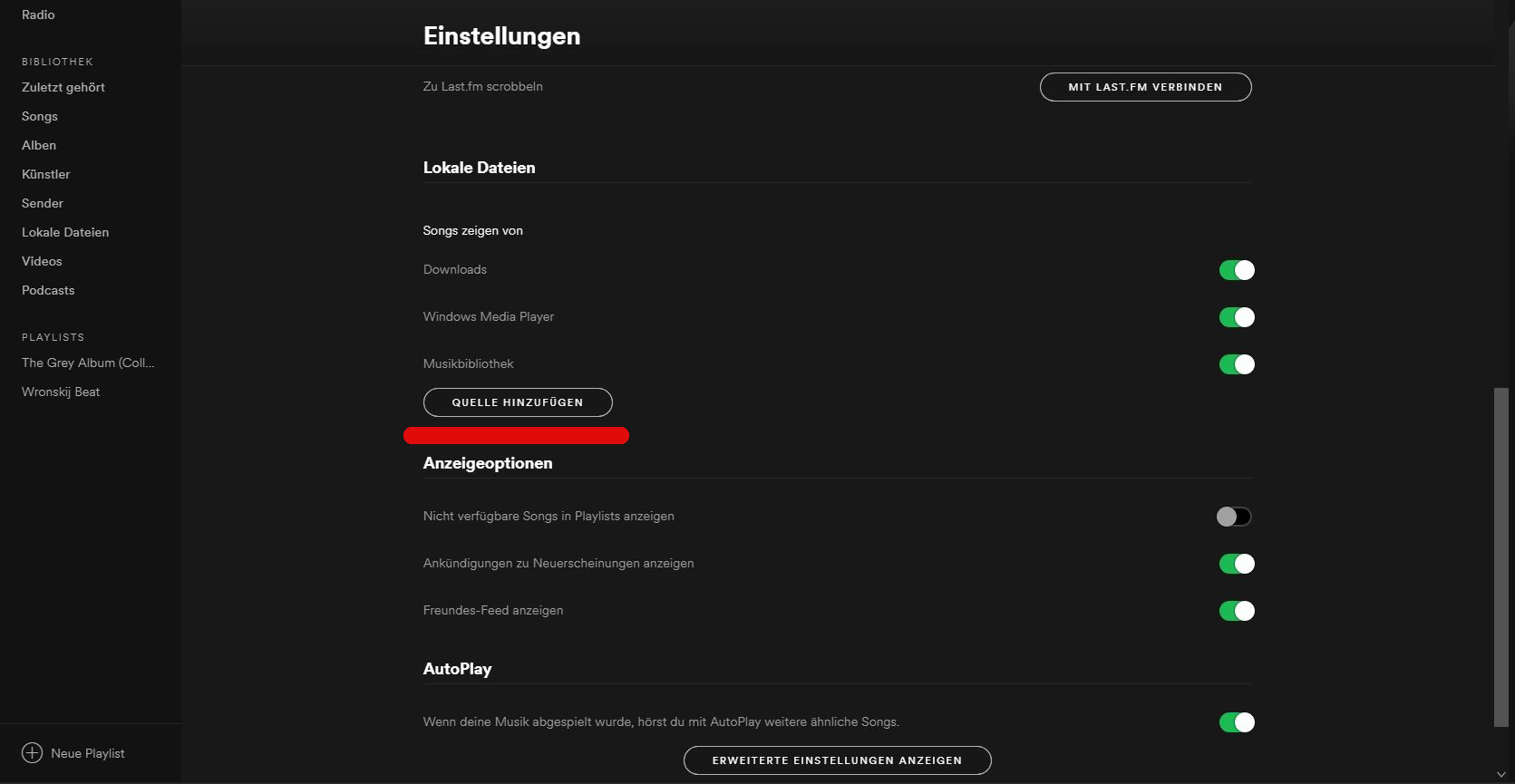 It is also possible to transfer local files to your phone if you have previously added them to the app, as long as your smartphone and the computer on which your desktop app is running are connected to the same Wi-Fi. If that's the case, you can simply select the playlist with the imported songs and download it to your phone.
Spotify Premium tricks
Those who choose to pay for a Spotify subscription can stream music without commercial breaks. Another big advantage is the offline function. You can listen to music even without an internet connection. Premium subscribers can also set a higher quality for streams. The high quality button can be found under Edit > Settings. This will stream audio files at about 320 kb/second.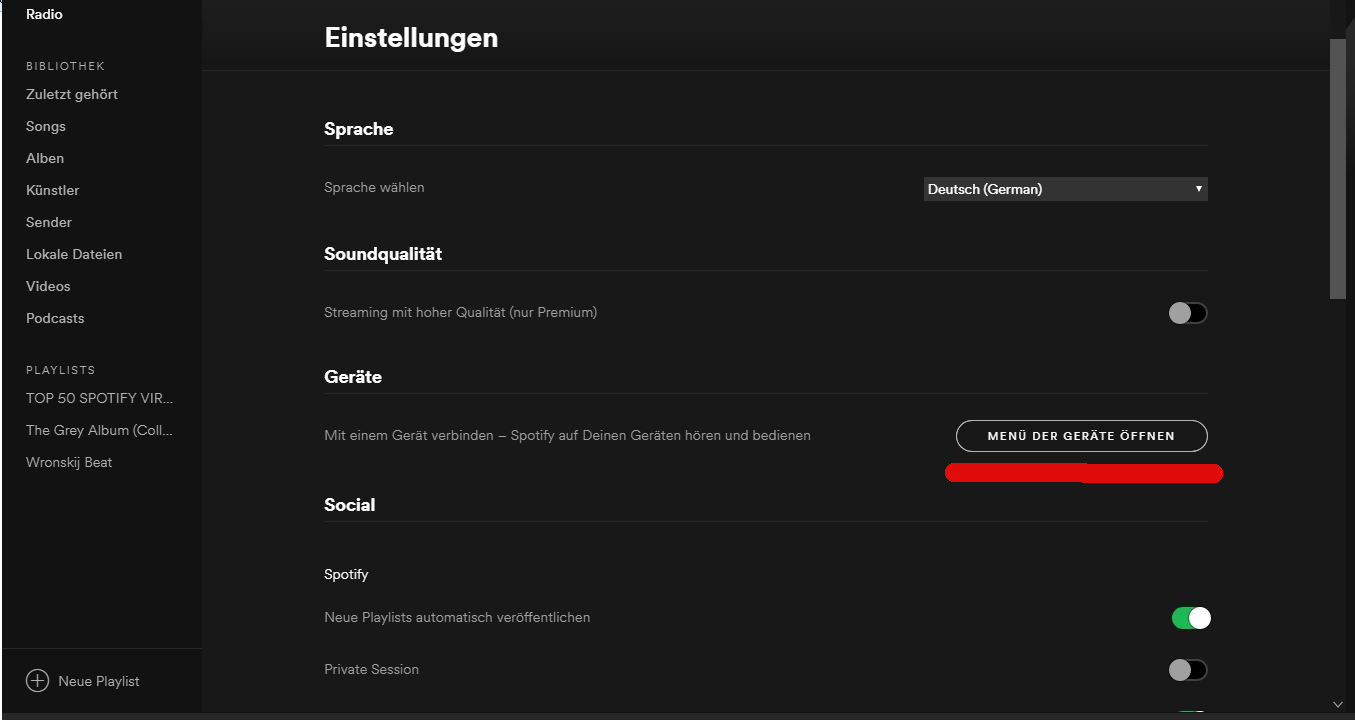 Pimp your playlists
If you randomly save what you like, each playlist will quickly become a clutter of sounds. The Sort Your Music tool developed by Spotify allows you to organise such playlists. For example, you can sort the songs by artist and year of release – however this may not be that impressive yet, because sorting by artist is also possible in the standard version of Spotify.
What is more interesting are the other available parameters. Songs can be sorted by tempo (beats per minute) or volume. Criteria such as "Danceability","Energy" or "Pop" are at least an interesting gimmick which offer some surprising results.
An overview of the various sorting criteria and their meanings:
Beats per Minute: Specifies the tempo of a song
Energy: How "energetic" is the song?
Danceabilty: How "danceable" is the song?
Loudness: How loud is the song?
Valence: Does the song put you in a good mood?
Length: How long is the song?
Acoustic: Are acoustic or electronic instruments used?
Pop: How popular is the song?
Tips for customised playlists
Spotify prides itself on providing custom playlists for its users. Most people, however, still know themselves which genres, artists and songs they want to include in their own playlists. The add-on Smarter Playlists is a great tool for the browser that allows you to create playlists with little effort.
The principle is quite simple: you choose the sources for your playlist. These can be the (top) songs of certain artists, albums, existing playlists or genre radio stations. You can now refine the exact composition of the playlist with a whole range of possible combinations, filters and play modes.
Even if the user interface is simple, it takes some time to understand the different possible combinations and filters. This Spotify tip is especially relevant for users who already have a certain amount of songs, artists and playlists in their files or have an idea of what the playlist should contain.
In this video, Spotify developer Paul Lamere shows the basic features of the tool:
Teufel Streaming – best sound for music streaming
The selection of music is almost infinite, the quality is often "so-so". With Teufel Streaming and Raumfeld technology, the sound is also just right! Plus, you can easily control your streaming speakers with different playback devices, and multi-room streaming is easier than ever.
▶ Stereo M: Wi-Fi, Bluetooth, an integrated amplifier and a high-end 3-way system – this is the basis for an outstanding sound experience regardless of the playback source. Raumfeld technology and a free app allow you to control the speakers via your smartphone and connect them to services such as Spotify, Apple Music or Amazon Music.
▶ Stereo L: These floor-standing speakers combine the sound quality of high-end stereo speakers with impressive streaming functionality. The 3-way system consists of coaxial drivers and 3 woofers each – crushing bass is guaranteed. Bluetooth and Wi-Fi are integrated as wireless interfaces. USB and RCA stereo inputs are integrated. Raumfeld technology allows you to control and manage Spotify, YouTube and Co.
See more Teufel Streaming products
Conclusion: these simple Spotify tricks can improve user experience
You can create playlist folders to manage a large number of playlists.
You can easily integrate your locally stored music collection into Spotify if it consists of MP3 files.
You can easily increase the sound quality of your streams in the premium version.
The Sort Music tool allows you to sort your music according to various criteria.
The Smart Playlists add-on provided by Spotify allows you to easily combine sources and selection criteria for playlists.