Who would have thought it, but just like Teufel loudspeakers, the MP3 audio format comes from Germany. Work on this now-famous codec began in the 1980s at the Fraunhofer Institute, a research organization in Erlangen, Germany and in 1996, a United States patent was issued to the institute for the MP3. The explosion of the internet in the late 90s came at the perfect time for the little audio format: The MP3's ability to reduce the size of a digital music file by one-tenth was a huge benefit when it came to sharing digital music. In the days before broadband, it allowed music to be down- and uploaded in a matter of minutes. Now, nearly 30 years on, the MP3 is synonymous with digital music files.
MP3's humble beginnings
Already at the start of the 1980s the Fraunhofer Institut in Erlangen, Germany, were working on compressed digital format for audio and video data, called MPEG-Kodierung. The standard would first become public in 1991. Patents that were originally created before and after its creation expired, meaning that the format is free to use today.
Nowadays, MP3 is known around the globe and is one of the many triumphs for digital music. There is no question that this and other audio formats are what made the widespread distribution of music via the Internet possible in the first place and thus revolutionized the music business. Anyone who experienced the beginnings of digital music will certainly remember file-sharing platforms. These platforms would never have grown so quickly if it weren't for file formats such as MP3, which keep the required data volumes very small. Download servers were able to make thousands of tracks available, and download times were kept within limits even without a DSL connection.
Lossy audio formats
To fully immerse yourself in the world of digital music formats, it is important to understand the basic principle of audio compression. Among the lossy procedures are almost all formats in use today, such as MP3, AAC, OGG or WMA. "Lossy" in this context means that the digital audio format contains less data than the same piece of music on the original audio carrier. This is usually not a big deal, because the human ear has only a very limited listening field anyway. This covers approximately the frequency range from 20 Hz to 20 kHz. This is exactly what the researchers at the Fraunhofer Institute took advantage of and finally found out: The human ear cannot reliably distinguish an MP3 file compressed to one-tenth of the original from the original material.
Headphones from Teufel
But it doesn't seem to be quite that simple, if you believe music purists. They claim that there is a clear difference, even if it is only unconsciously perceived. Not consciously hearing does not necessarily mean that one does not perceive the sounds. MP3 critics complain that the narrowing of the frequency spectrum reduces the listening pleasure and the generation that has grown up with it no longer knows how recorded music can actually sound.
MP3 was quickly followed by other, sometimes better formats. When Napster had to close in 2001, music downloads had reached the middle of society, and soon masses of legal downloads followed. One of the best known providers of legal music downloads to this day is Apple's iTunes Store. The Californian computer giant did not develop the AAC (Advanced Audio Coding) format, but it was one of its mainstays from the beginning and thus contributed greatly to its spread.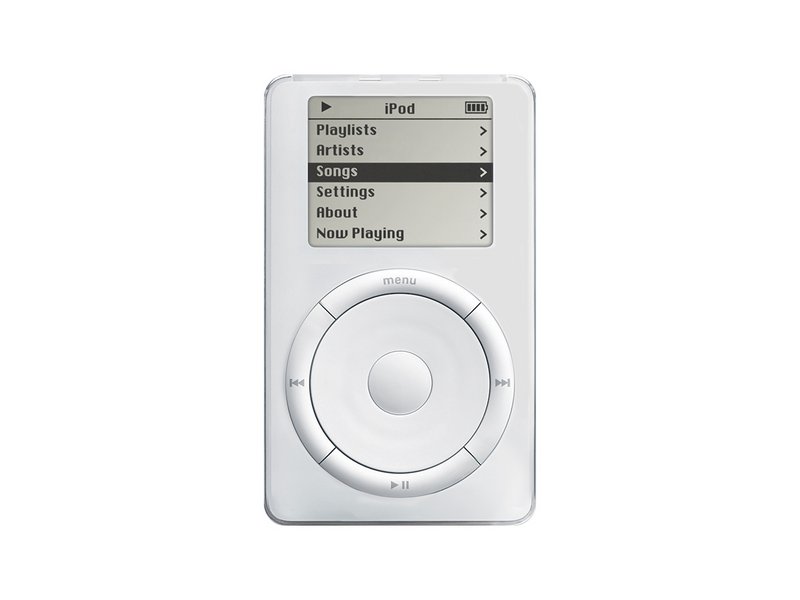 Even today, Apple still offers the songs in the iTunes Store in AAC format as standard. However, with Apple Lossless, a lossless audio format is now also available (more on this below). An AAC file offers more sound quality than an MP3 file for the same size. So if you want to put as many songs on your iPod as possible, you should check the format in which you've saved them. iTunes plays MP3 files, but it also offers the ability to convert them to AAC. You should always pay attention to the sample rate.
The sampling rate is crucial for MP3, AAC and Co.
Even the most beautiful piece of music sounds bad if the sampling rate is too low. This determines which frequency ranges are omitted when the original file is sampled, i.e. are not compressed. The sampling rate, often also called sampling or bit rate, is specified in kilobits per second. It is decisive for the quality of the audio file. Even from 64 kbit/s, acceptable stereo quality can be achieved in AAC format. 96 kbit/s is roughly equivalent to FM quality, and from 128 kbit/s upwards, the direction is towards CD. Nowadays, however, most AAC files are available at 192 kbps and 224 kbps respectively, and in the iTunes Store even at 256 kbps. This corresponds to very good sound quality, at least for a lossy audio format.
With an MP3 file, it looks a bit different: Here bit rates above 128 kbit/s are already necessary to achieve relatively good quality. For higher standard quality you should use at least 192 kbit/s. Amazon offers MP3s in dynamic quality around 256 kbit/s, while other platforms also offer downloads with the maximum MP3 sample rate of 320 kbit/s. These then have a very good sound for MP3 ratios.
Lossless audio formats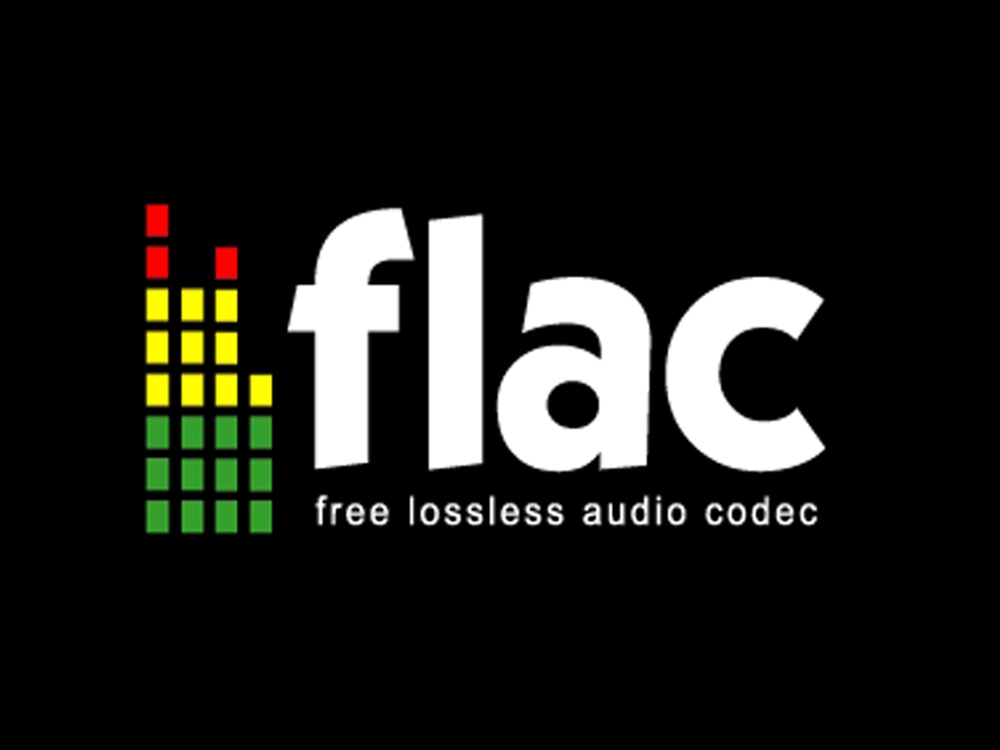 Those who want to enjoy digital music in the highest possible sound quality but who don't have the storage space for uncompressed files (such as WAV) are likely to use audio files that employ methods of lossless compression. The most popular formats are Apple's ALAC (Apple Lossless Audio Codec) and FLAC (Free Lossless Audio Codec). Lossless compression uses a method of compression that does not permanently delete any of the information from the original digital source file, in most cases a CD. The tradeoff is size. A FLAC or ALAC file will have anywhere between 50 – 60% of the original file size. In the case of a 3-minute pop song, this means a file size of about 15 MB as opposed to just 3 MB for an MP3.
Although Apple has developed its own lossless audio format, music in this form cannot yet be purchased from its iTunes store. Rumour has it, however, that this is planned. In the meantime, it's felt that 256 kbps AAC format music files offer a quality that is perfectly satisfactory for most music fans. Those who would like to purchase lossless files can do so from other sources. Even some streaming services such as TIDAL now make lossless music files available. The FLAC codec is often used as it can be decoded with relatively little processing power.
Digital sound from Teufel without compromises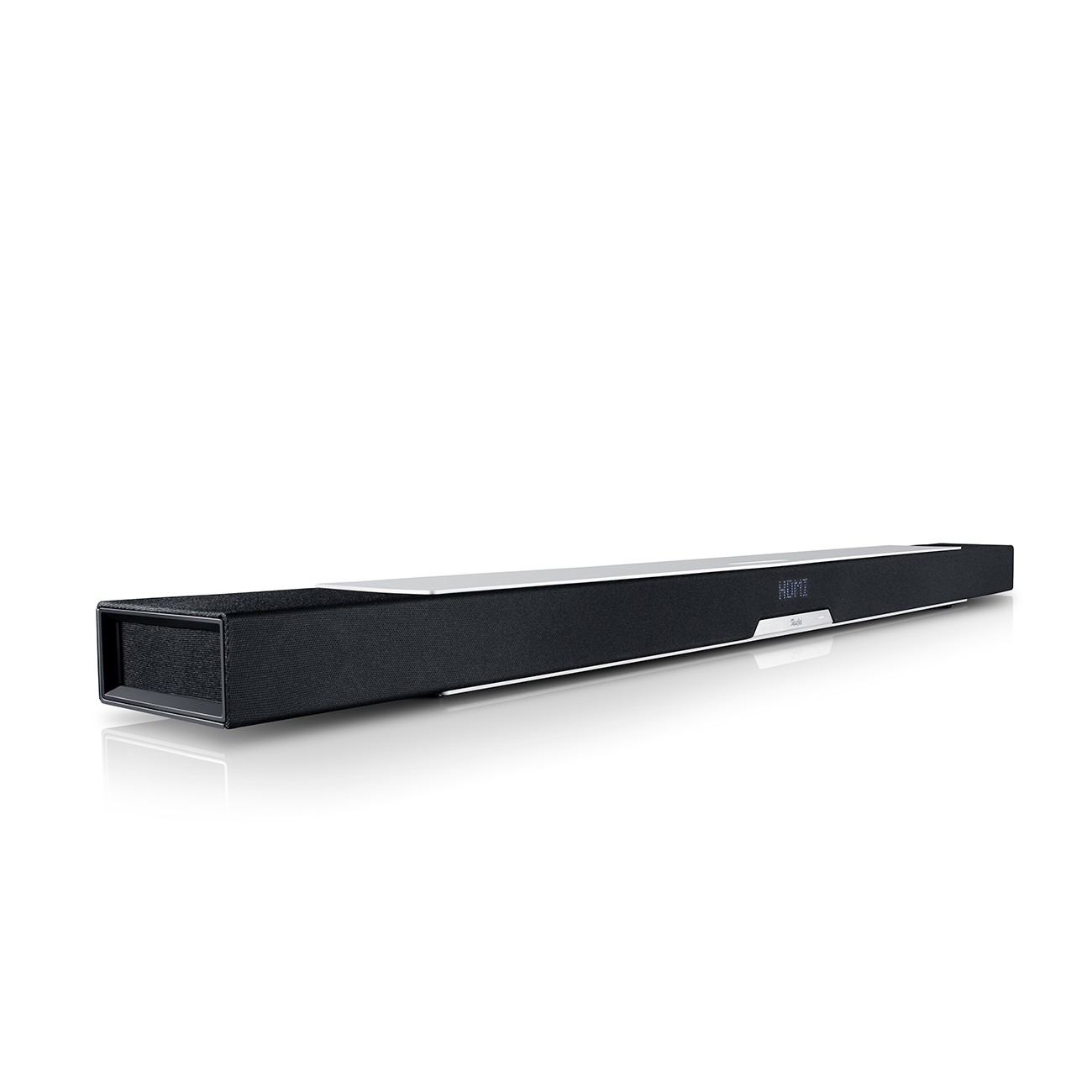 ▶ Concept E 450 Digital "5.1 set": Do you want to listen to digital formats in the highest quality while remaining super flexible? This set combines both in a complete system of the highest quality – especially powerful sound for film, PC and console. The two mid-range drivers of the centre speaker ensure optimum sound quality, even at low volumes. The subwoofer display allows you to make all sorts of settings to further enhance the sound.
▶ Teufel Streamer: You love your old system and want to make it fit for the future? No problem, our small but nice streamer will do that for you. With it you can bring WLAN and Bluetooth streaming into your living room. The Teufel Raumfeld App lets you listen to music in real CD quality – from your smartphone, USB stick or hard drive.
Streaming solutions from Teufel
Conclusion: Lossless formats on the advance
Although the MP3 format has long been competing with better compression methods, it is still the most widely used digital audio format.
Alternatives such as AAC or OGG are also lossy, but offer very good sound quality.
Hi-Fi purists rely on lossless formats like FLAC or ALAC. These are completely equivalent to a CD, but the file size is only about half as large.
Cover picture stamp German Inventions: © DPAG 2011 German Inventions Technology" by Thomas Serres for Deutsche Post AG – Deutsche Post AG. Licensed under public domain via Wikimedia Commons.
Picture iPod: © Ipod 5th Generation white" by a photo taken by Stahlkocher – Own work. Licensed under CC BY-SA 3.0 via Wikimedia Commons.