Record players are the living fossils of audio technology: an old and fascinating technology that refuses to die out. Due to the age of technology, there are sometimes difficulties when it comes to compatibility with modern amplifiers and speaker systems. If you are a beginner wanting to connect a record player, you might be asking yourself what exactly you need to look for.
Record music via phono input
The audio signal generated by the record player requires particular care and a dedicated input on the amplifier: the phono input. The signal read out by the pickup and encoded as electrical pulses is too weak to be processed directly by the amplifier – more precisely, the output voltage is too low.
Therefore, a pre-amplifier is necessary. If the amplifier or receiver has a phono input, this means that a pre-amplifier is already integrated. In this case, all you have to do is connect the amplifier (Phono input) to the turntable (Phono output) and connect the speakers to the amplifier. There are also record players with integrated phono pre-amplifiers.
If you want to connect a record player with an MC cartridge, make sure that the phono input also supports such a system. MC systems are considerably less common than MM cartridges and produce a much lower output voltage. The MC systems are mainly found in the high-end range and output electrical impulses with low resistance (ohm) and low voltage (volts). A high-quality record player therefore also requires a powerful amplifier. Amps that support both MM and MC pick-ups are often equipped with a toggle switch to set the appropriate mode.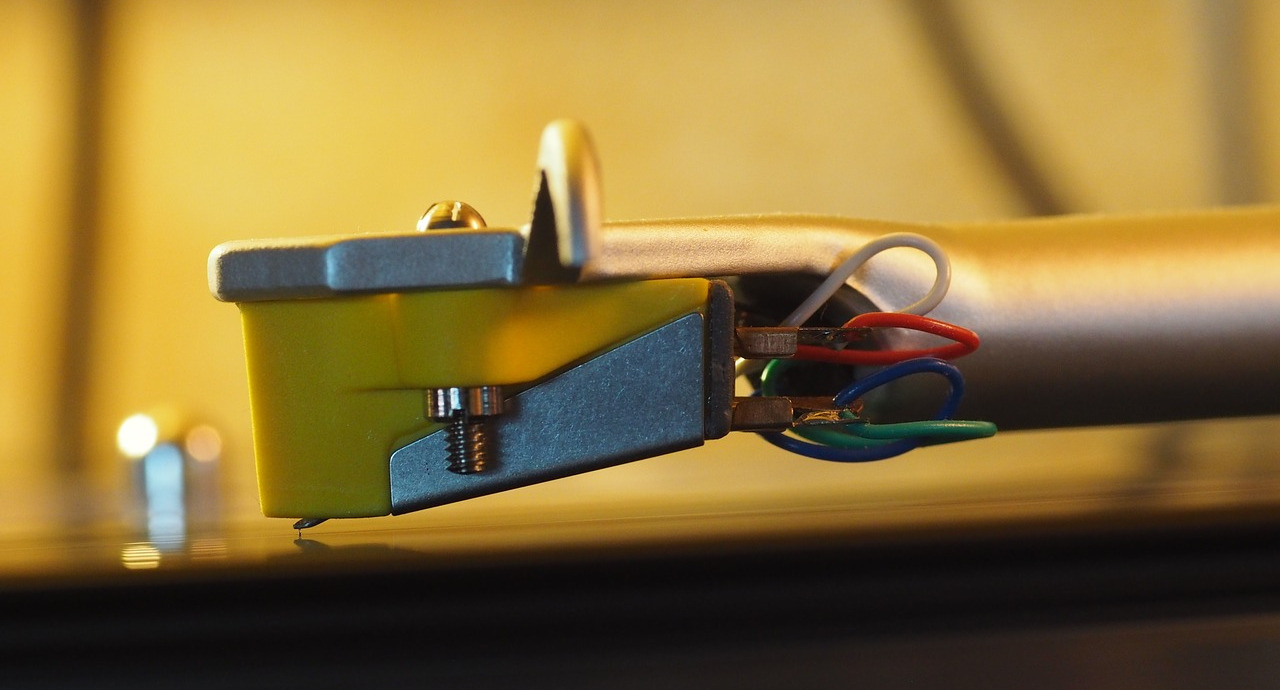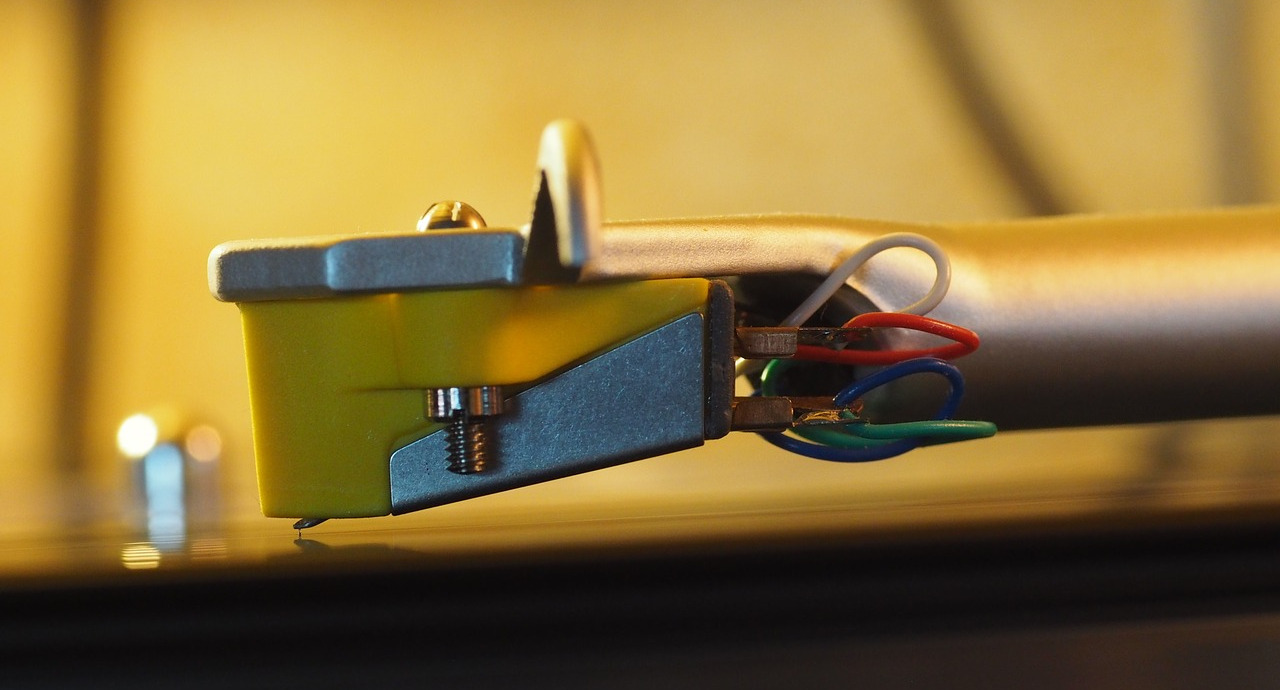 Find out more about record player cartridges in our previous blog post.
External pre-amplifiers and alternatives to phono
The connection becomes somewhat more complicated if neither the record player nor the amplifier is equipped with a phono pre-amplifier. However, the existing receiver can also be connected to the player. The pre-amplifier only needs to be retrofitted and connected externally between the player and the amplifier. Such pre-amplifiers are available at starting prices of less than € 50 and are very compact.
You can also get pre-amplifiers with analogue/digital converter and USB output. For example, this allows the record player's signal to be re-routed to the PC. This kind of pre-amplifier is ideal if you want to digitalise your record collection.
However, external pre-amplifiers are not the only way to combine vinyl as an analogue storage medium with digital transmission and playback methods. The best examples are the models of the manufacturer TEAC. With the TN-400BT, the traditional Japanese manufacturer combines outstanding workmanship and digital transmission methods.
Thanks to the integrated Bluetooth module, the record player can transmit vinyl sound wirelessly to speakers and headphones. The aptX codec is integrated so that the sound does not lose any of its quality on the wireless path. Thanks to efficient compression methods, this enables virtually lossless audio transmission. The player is also equipped with a USB port.
Teufel vinyl bundles and record players
Teufel's vinyl reader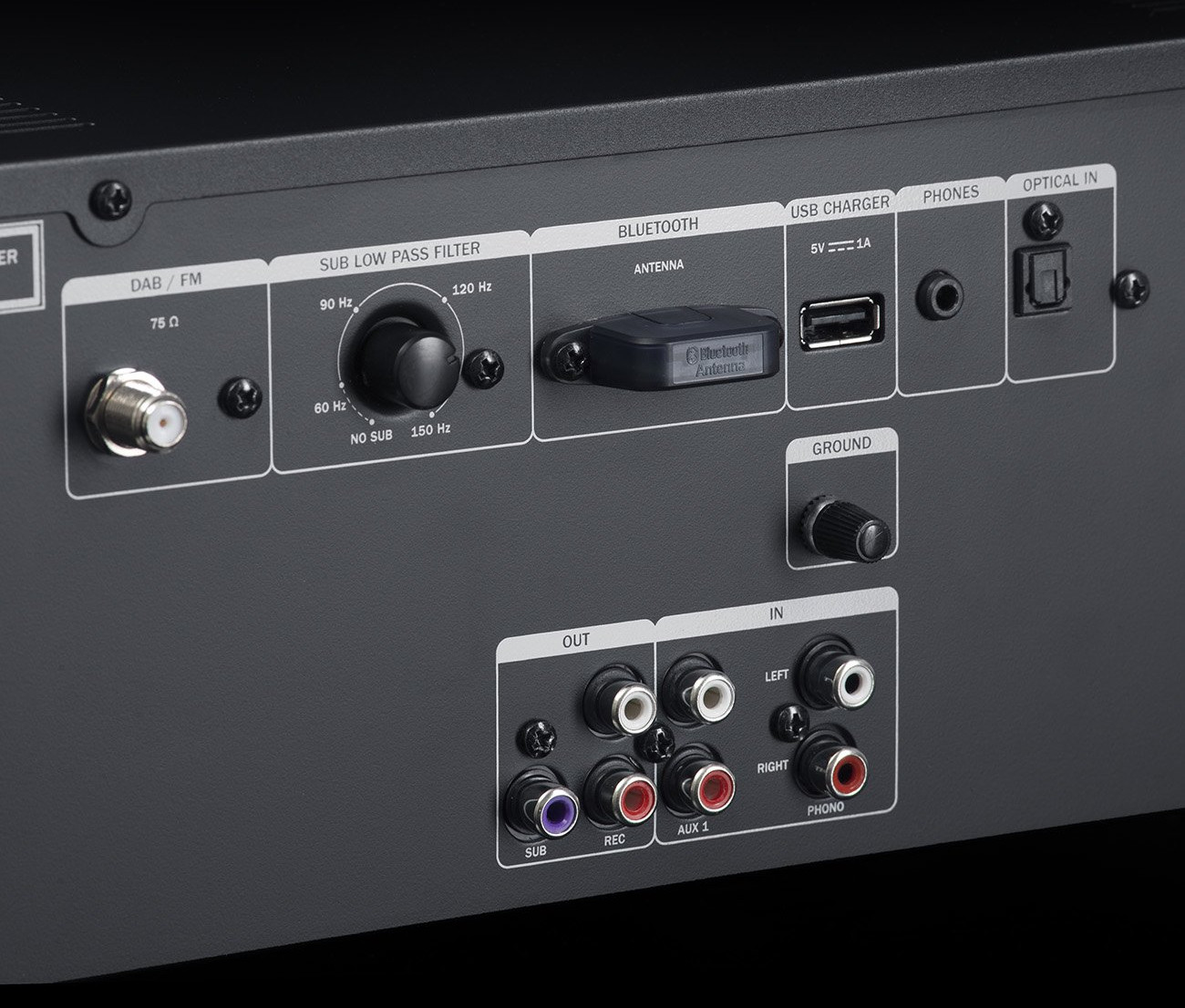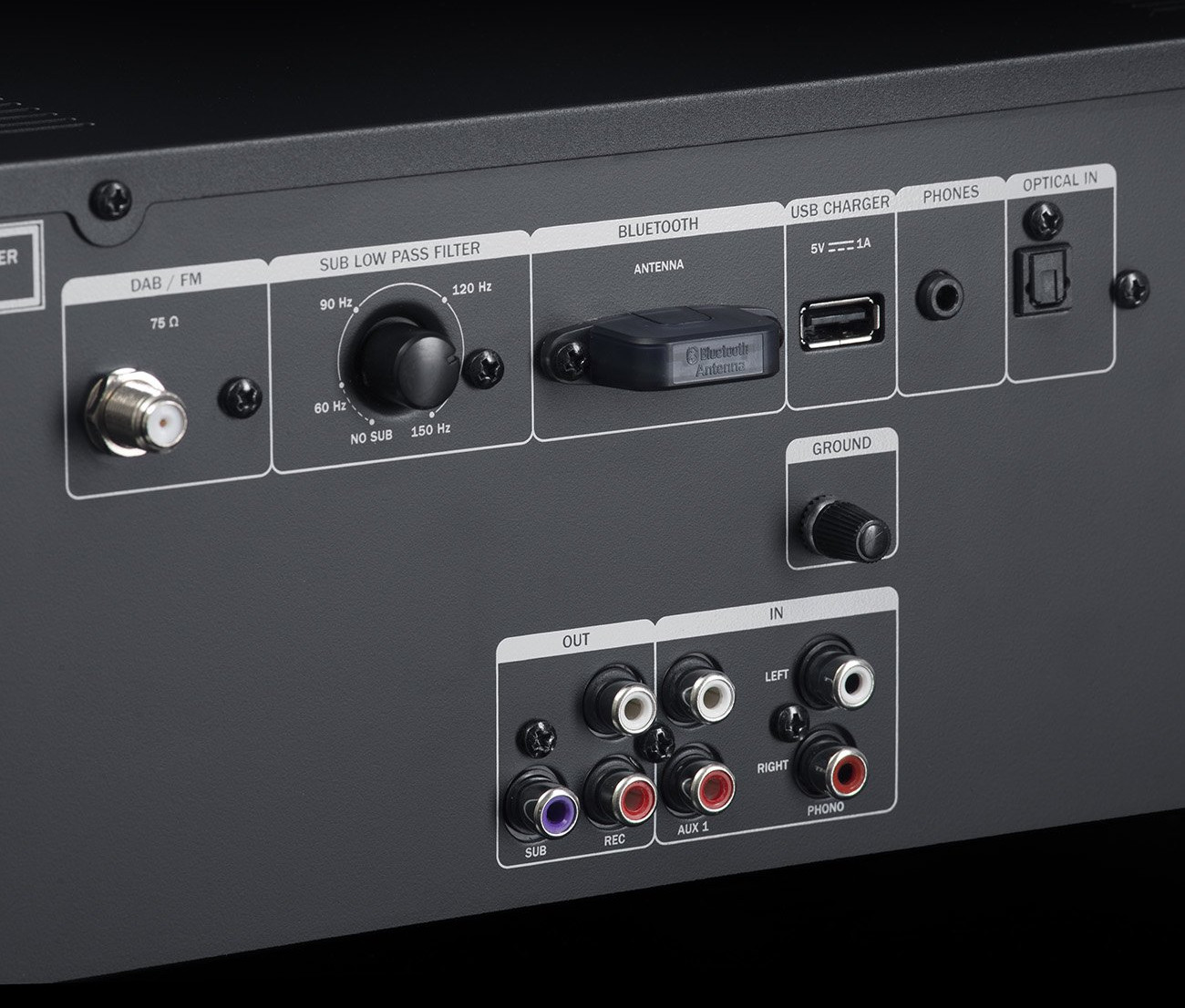 With our Kombo 62 CD receiver, CD and record collections are more than just in good hands. Powerful amplifier technology, an impressive D/A converter and numerous interfaces make it a great all-rounder for the playback of digital and analogue storage media.
▶ powerful 200-Watt amplifier for rich sound
▶ RCA (cinch), TOSLINK and phono inputs (MM and MC systems) for compatibility with different playback sources
▶ Bluetooth 4.0 with aptX codec allows CD-quality data streams
▶ DAB+ receiver for next-generation digital radio
▶ robust and high-quality aluminium housing with brushed front panel
Our various Kombo solutions as a ready-to-play system
Conclusion: how to connect your vinyl record player to your speakers
The signal generated by the record player must be pre-amplified so that the amplifier/receiver can process it.
If the receiver/amplifier is equipped with a phono input, it means there is an integrated pre-amplifier.
Owners of record players with MC cartridges should make sure that the phono input also supports the pre-amplifier.
Phono pre-amplifiers can also be integrated in the record player or retrofitted externally.
D/A converters and Bluetooth modules make it possible to transmit the audio signal wirelessly to Bluetooth speakers.