Whatever the source device — retro Walkman, MP3 player or smartphone — you'll need to connect a pair of headphones to listen to music on the go. Until recently, the mini jack was the only way to connect to a portable device. The past few years, however, has seen the emergence of alternative headphone connections. The following will cover the most popular options to help you discover which connection is right for you.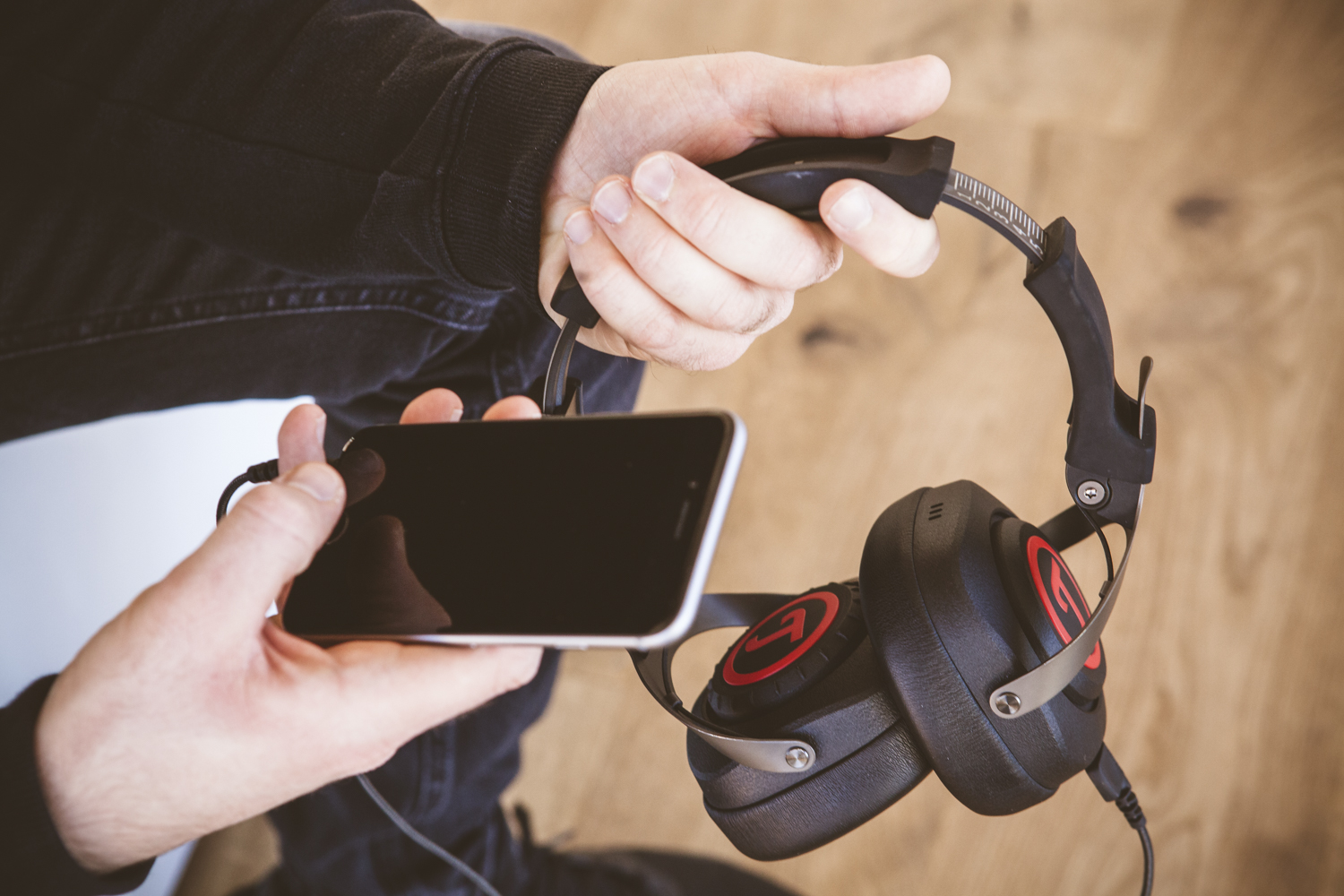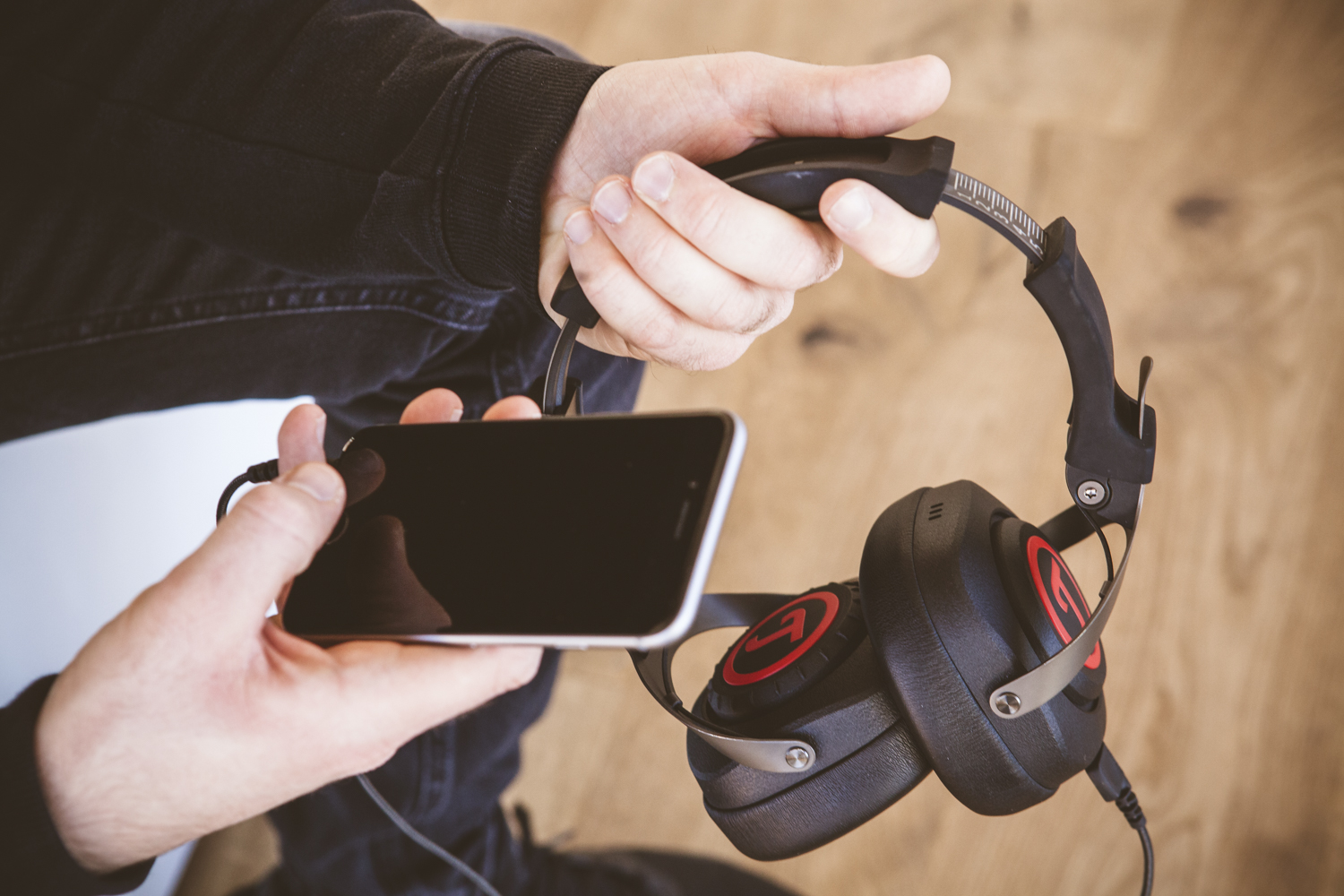 Mini jacks: The classic headphone connection
The most well-known and still most popular headphone connection is the mini-jack, also known as a headphone jack or jack plug. The very first connections of this type were used with 19th century telephone switchboards, making the jack plug the oldest of all audio connections. The jack plug was continuously developed, culminating in the 3-pin stereo plug connection. The number three in this connection refers to the three contact points: The tip, ring and sleeve, which correspond to the left and right channels plus ground. A 3.5 mm circumference size became the most popular option and is still in use, even with newer 4 and 5-pin plugs. Plugs with additional contact points are used to transmit information from headset microphones or noise cancelling technology with certain high end devices.
Just about all portable devices like MP3 players and smartphones have a mini jack connection. Larger audio equipment, on the other hand, such as mixing consoles, guitar amplifiers and AV receivers will be equipped with 6.35 mm jack connections. Some headphones, like the Teufel MASSIVE, come with a 3.5 mm mini jack connection as well as a 6.35 mm adapter.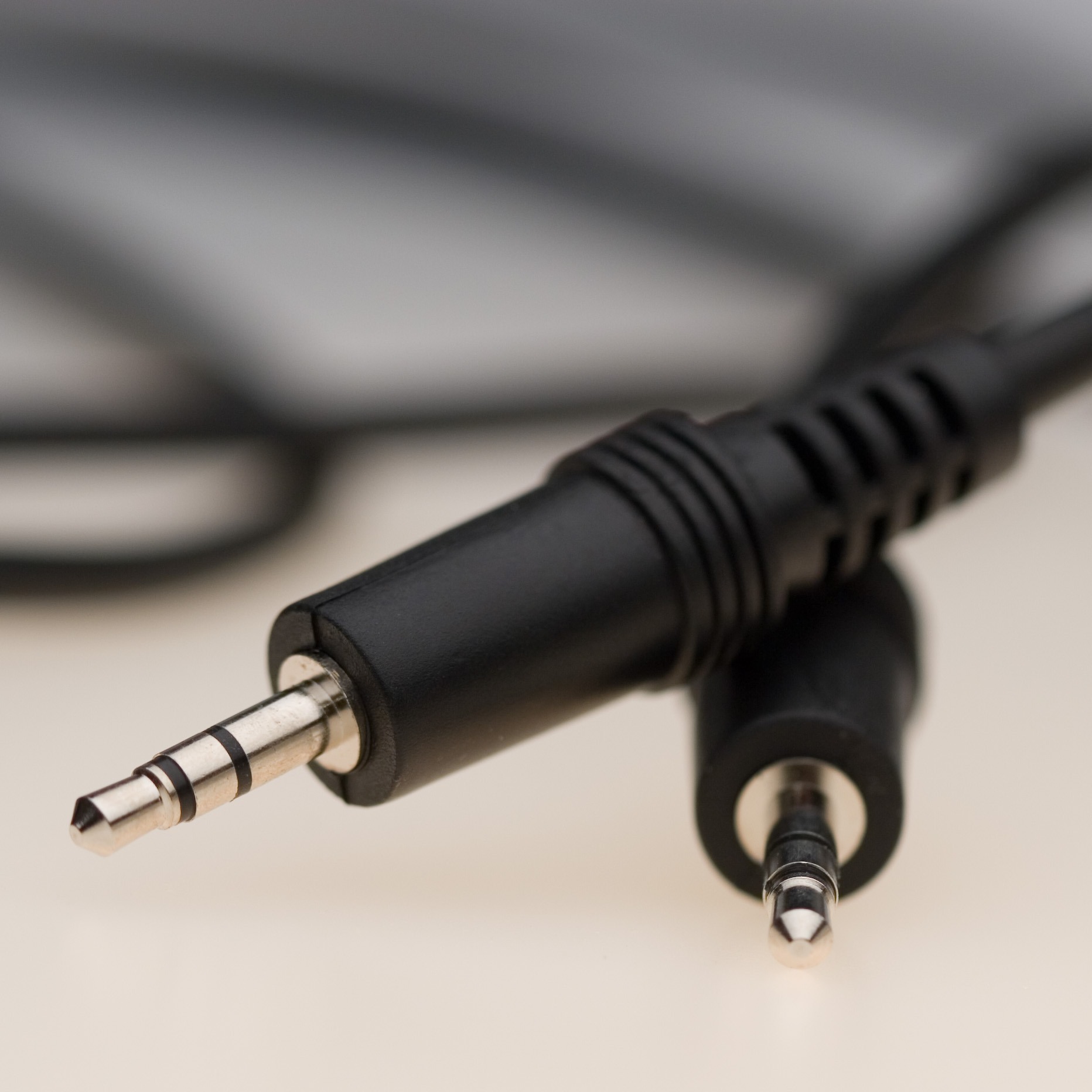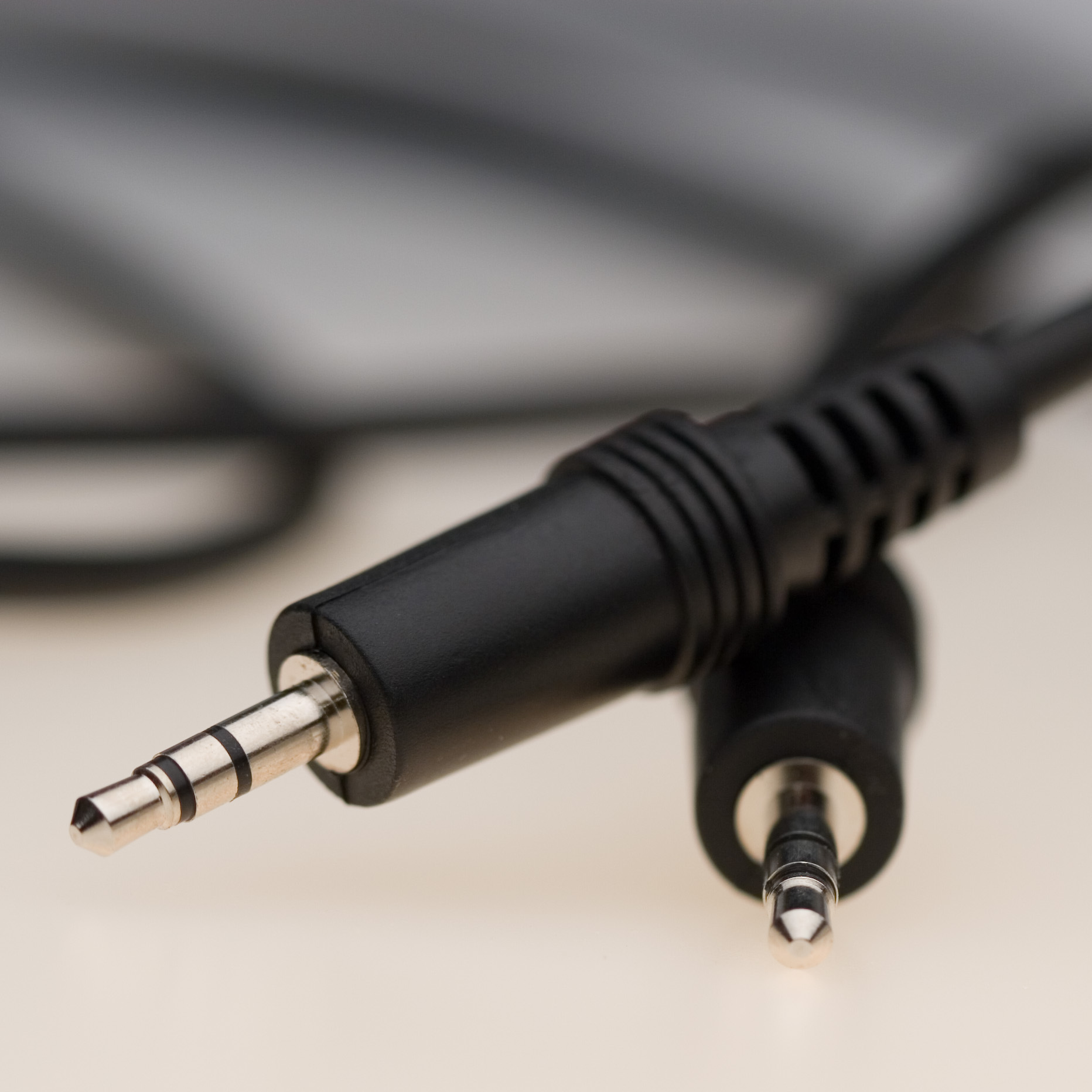 Advantages of mini-jack connections:
•    Widespread use: Mini-jacks can be found on just about any device that stores audio information
•    Quick connectivity: Simply plug in the headphones and enjoy
•    Cost: A wide range of headphones at all price points can be found for this connection
Disadvantages of mini-jack connections:
•    Mini jack connections are susceptible disruptions from loose contacts and microphonics
•    A cable connection can be a hindrance while jogging, etc.
•    The connection is limited to a single source device
•    An additional sound card is required for 5.1 surround
The new kid on the block: USB-C for headphones
Although mini-jacks have served us well, many experts are predicting that this connection will be slowly phased out over the next few years. One reason for this is a new universal connection called USB-C with its own audio specification USB ADC 3.0. The biggest difference between audio transmitted via USB-C and mini-jack is that the USB-C is a digital connection whereas the mini jack transmits analogue signals. One immediate advantage of a digital connection is the absence of microphonics, or the transfer of mechanic vibrations, such as a hand brushing against a cord, into signal noise. In addition, UBS-C does not require digital signals from the player to be converted into analogue before transmission. With mini jack connections, digital signals are converted to analogue by the player, usually a smartphone, which can lead to distortion from the other electronics in the device. For these reason, the digital USB-C connection promises a better sound quality.
Another advantage of USB-C is that it was designed to transmit a range of data. This opens up a world of future possibilities such as the ability to save individual sound profiles and equalizer presets on the headphones themselves. Because of these possibilities and advantages, it's not surprising that many smartphone and tablet manufacturers are pushing for implementation of USB-C. The slender port shape also allows for slimmer designs than the current 3.5 mini jack plug.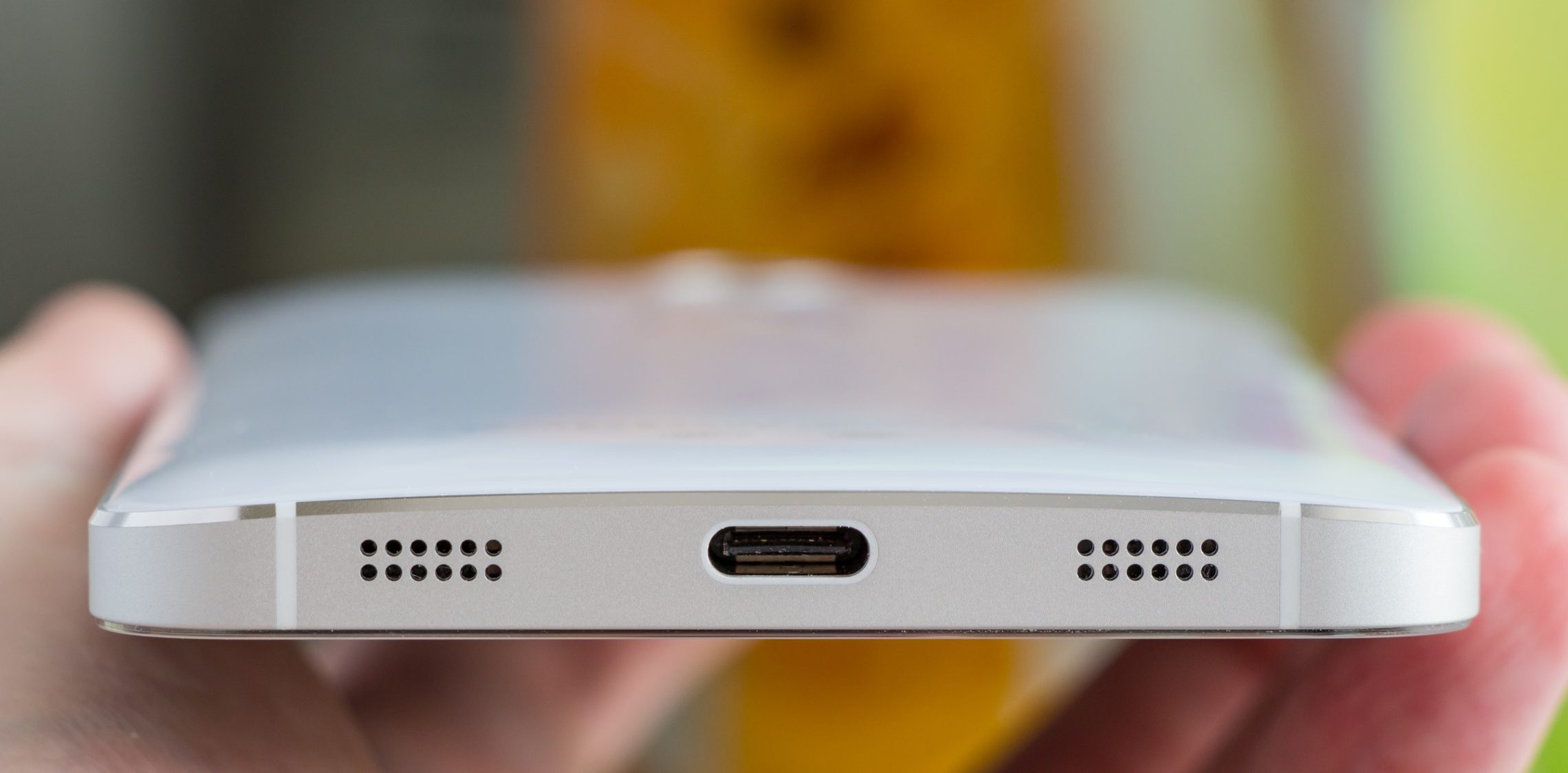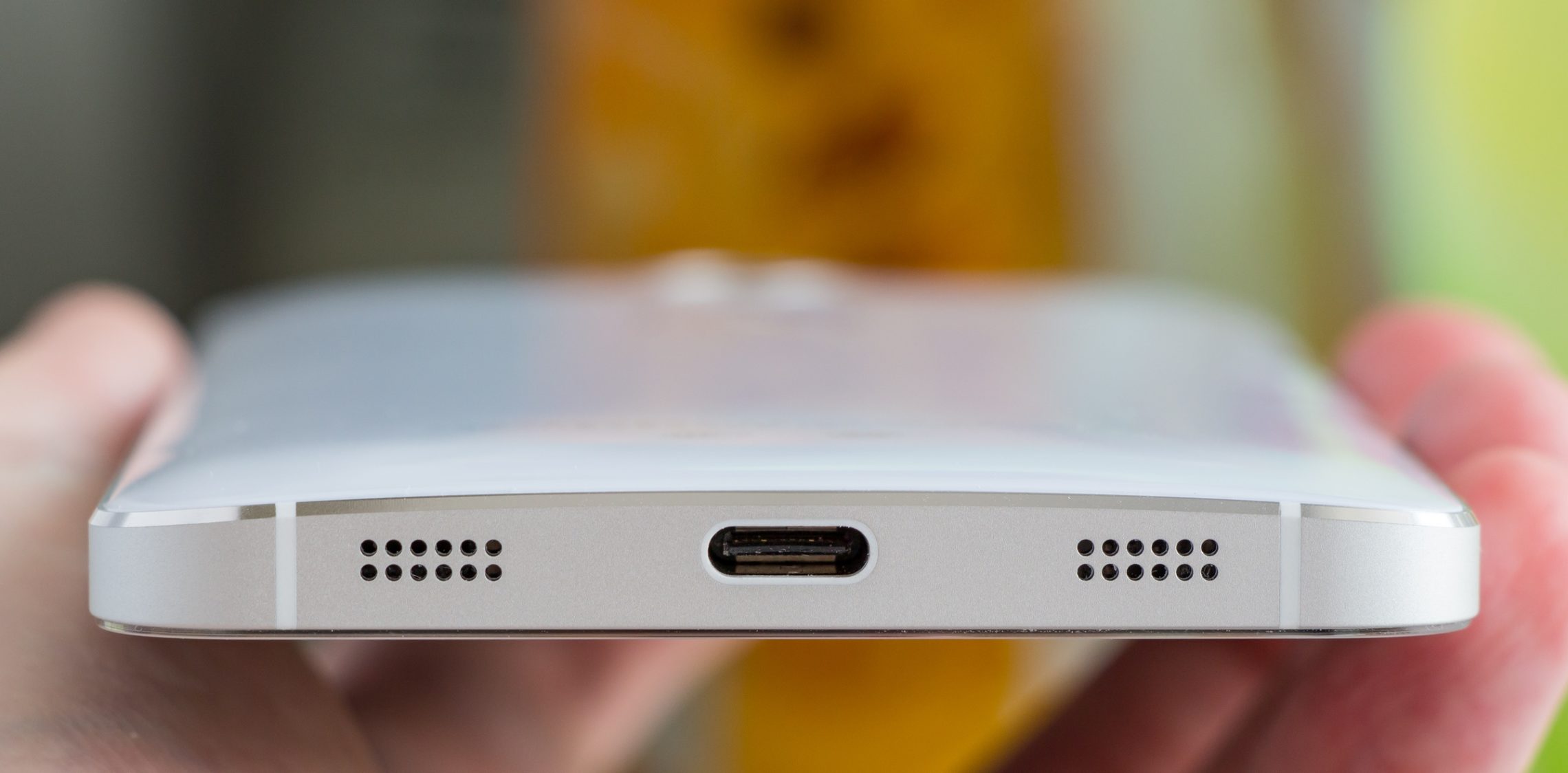 Advantages of USB-C connections:
•    Transmits digital audio for a cleaner sound
•    Allows for 5.1 playback from headphones, even if the source device is not equipped with a 5.1 sound card
•    Makes it possible to switch between sources per mouse click instead of plugging in headphones and unplugging speakers
Disadvantages of USB-C connections:
•    A cable connection can be a hindrance while jogging, etc.
•    At the present time, only a few devices come equipped with this connection making it necessary to use an adapter in many cases
•    Depending on how many devices are already connected to the source, a USB hub may be necessary
No cable? No problem! Bluetooth connections
Next is a connection that is, essentially, invisible. Bluetooth uses radio waves to send data from one device to another. The current Bluetooth standard offers a very good sound quality. If used with the aptX codec, Bluetooth can even deliver CD-quality sound as long as both the source and playback device support aptX.
The increasing popularity of Bluetooth headphones seems to be what prompted Apple to do away with a mini-jack connection on its iPhone 7. This radical step made the iPhone 7 the first portable music device without a headphone jack since the dawn of the Walkman. Those who continue using wired headphones with their new iPhone can do so by purchasing a Lighting to 3.5 mm adapter as Apple's proprietary Lightning connection is still included. The other option, of course, is to simply use a pair of Bluetooth headphones.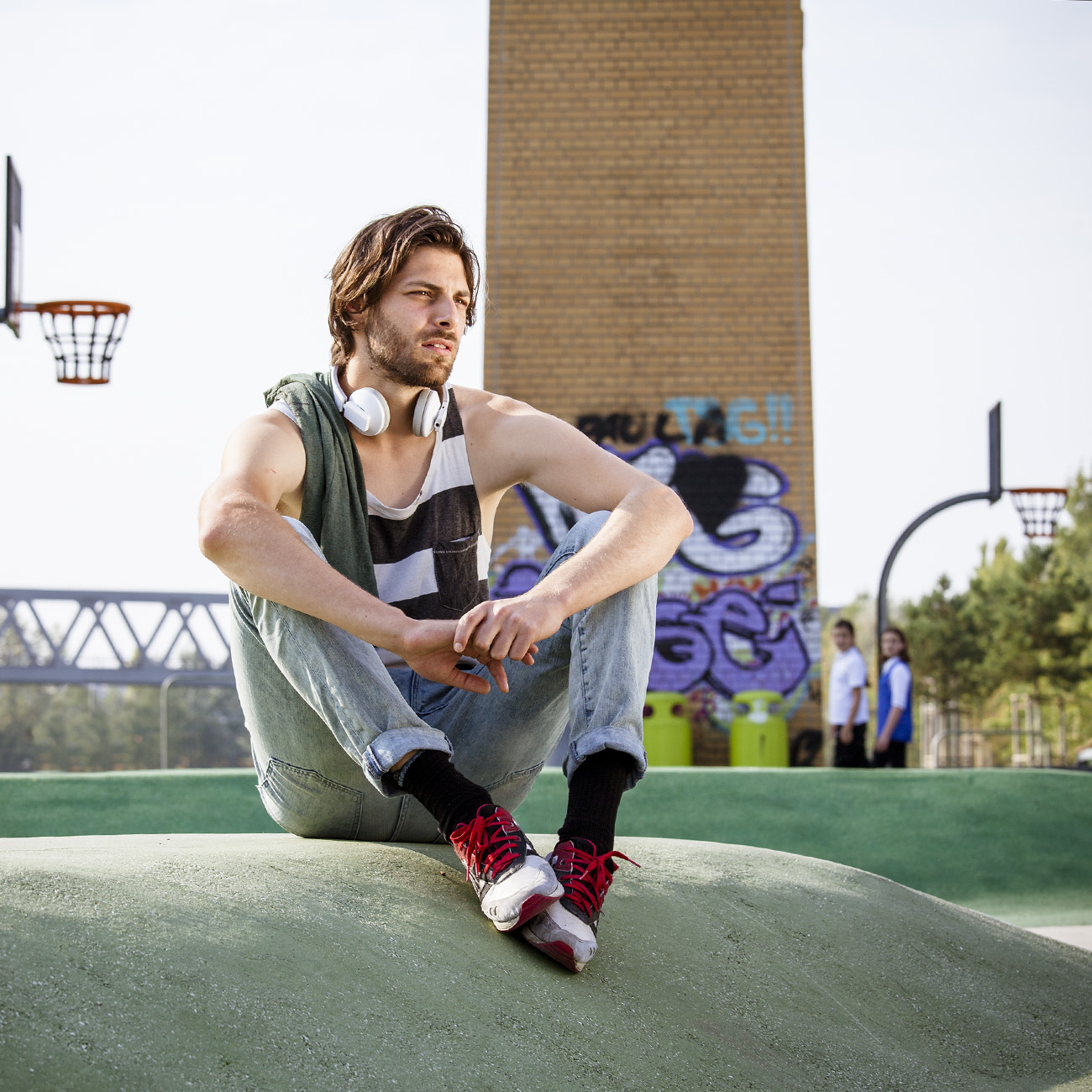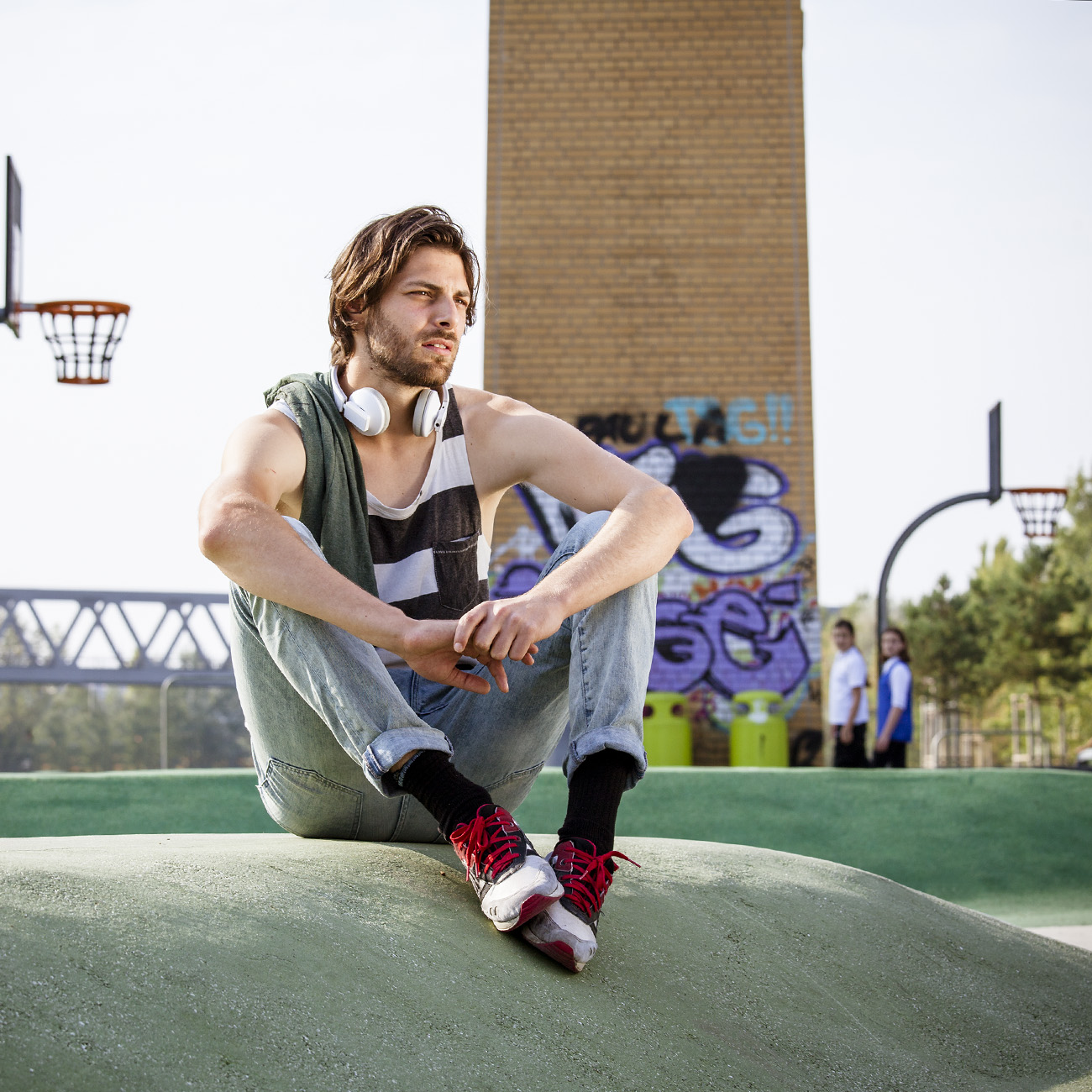 In addition to excellent sound quality, Bluetooth headphone connections offer incredible freedom of movement. Sans cable, they are also much easier to store as there is nothing that can tangle with house keys, pens or other detritus of civilized life. The one downside, however, is that they must be kept charged. Otherwise the user will be left high and dry on the next run or work commute. That's why Teufel's AIRY and MUTE BT both come with long battery life and a cable option. If you're running late and forgot to charge your headphones, simply plug them in to your smartphone via mini jack: You'll experience the same great sound.
Advantages of Bluetooth headphones:
•    Convenience: There is no cable to worry about
•    Bluetooth headphones with the aptX codec offer CD-quality sound
•    Bluetooth devices with a "party mode" allow multiple source devices to be paired at the same time
Disadvantages of Bluetooth headphones:
•    Without aptX, or if the source device does not support the aptX codec, the sound quality may slightly lag behind that of a mini jack or USB-C connection
•    They require a charged battery to work
•    Playback only begins after the headphones have paired with the source device – not instantly
Teufel products that offer different headphones connections
No matter what type of headphone connection you prefer, Teufel offers the perfect pair for you. The following models even offer two connection possibilities: Bluetooth or a mini jack cable:
➥ Teufel AIRY
➥ MUTE BT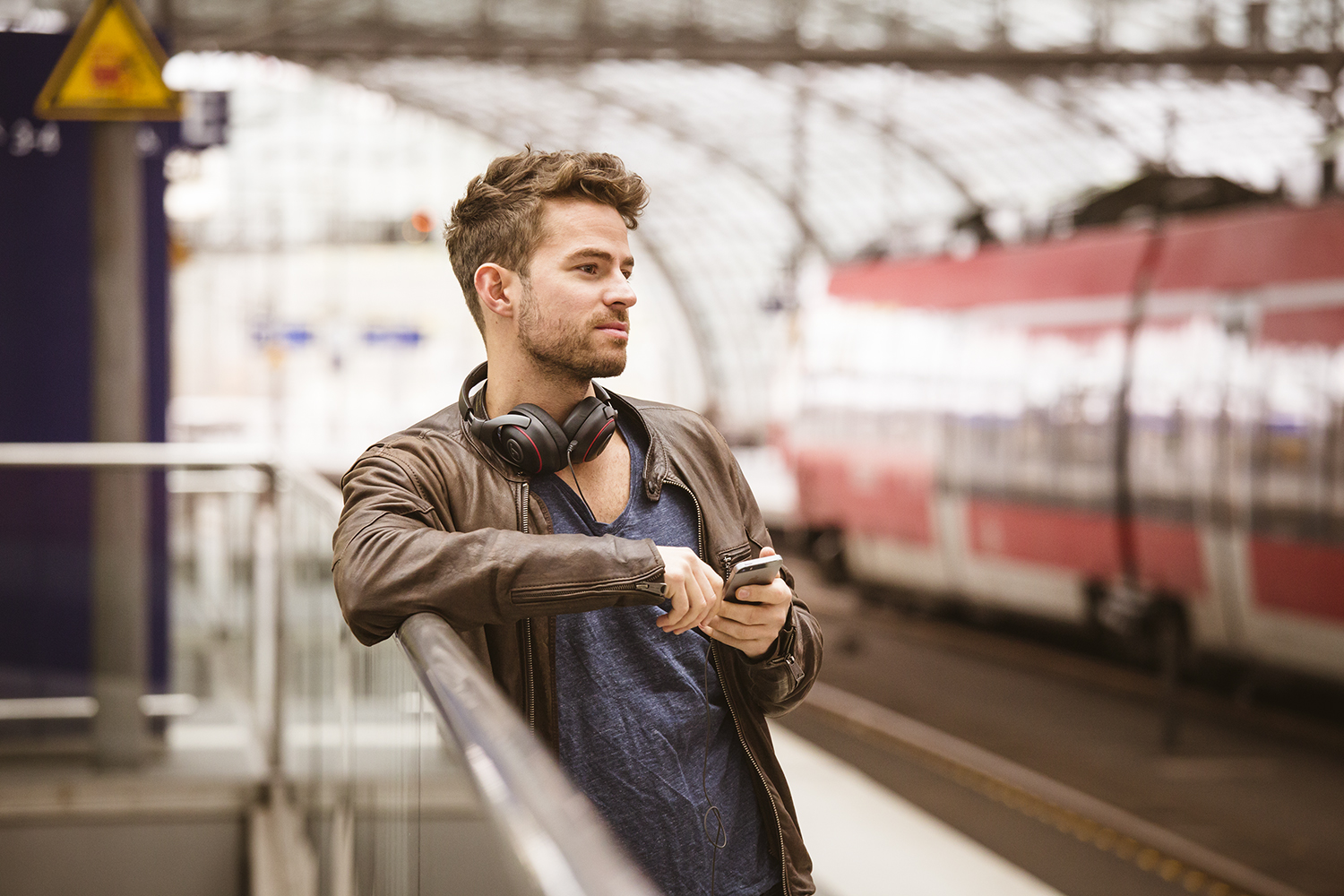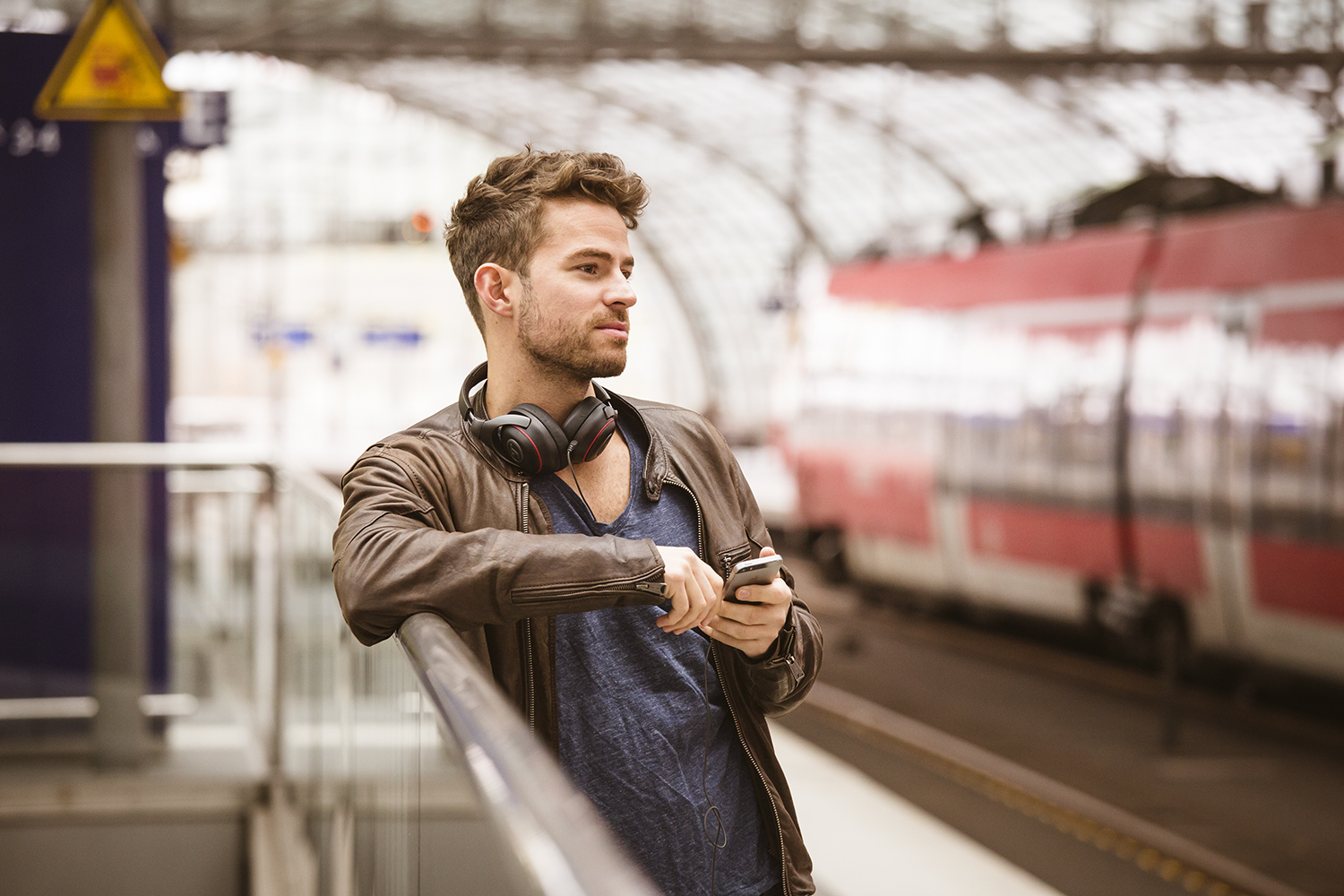 Coda: Finding the right headphone connection for you
Every headphones user has different needs and listening preferences. In addition to the type of headphone construction — open, closed, or semi-open; in-ear, on-ear or over ear — the type of headphone connection is an important part of any purchase decision. The following points can help guide you:
•    Wireless headphones are ideal for busy lifestyles and while working out
•    Audiophiles will probably want to stick to cable connections as the sound quality will be slightly better
•    For devices like tablets and smartphones, the trend is moving away from mini jack connections in favour of USB-C and Bluetooth
•    All wired headphones can be used with USB-C ports by means of a small adapter, there are also Lightening to 3.5 adapters for iPhone 7 users
•    There is no "best" headphone connection as each comes with its own advantages and disadvantages
Title picture: Property of Teufel Audio
Picture #1: Property of Teufel Audio
Picture #2: By Mariofergo (Own work) [CC BY-SA 4.0 (http://creativecommons.org/licenses/by-sa/4.0)], via Wikimedia Commons
Picture #3: By Ilya Plekhanov (Own work) [CC BY-SA 4.0 (http://creativecommons.org/licenses/by-sa/4.0)], via Wikimedia Commons
Picture #4: Property of Teufel Audio
Picture #5: Property of Teufel Audio