Heading to the Download Festival, Reading Festival or Glastonbury this year? We know you're there to see the headliners and your favourite bands, but don't forget that you too have to keep the party going once the main stage closes. As much as we love festivals there's always the danger that the party's over before you want it to be and to make sure this doesn't happen, you need the right festival speaker to keep the vibe alive at the campsite! But you can't take any old thing, you need a festival speaker that can endure the rough conditions and a speaker that knows how to turn it up. Read on as we tell you everything you need to know about taking a speaker to a festival.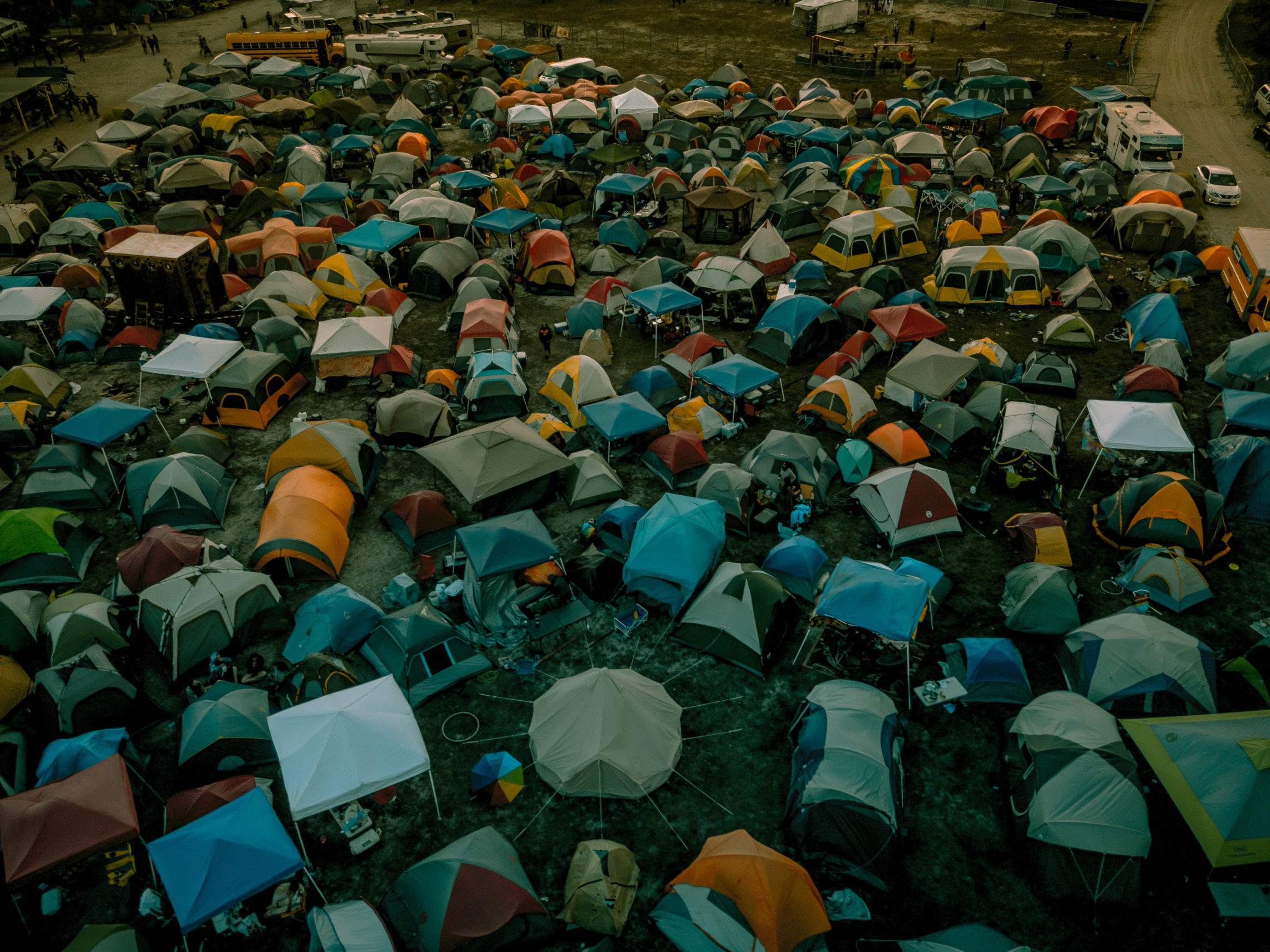 Festival speakers that can survive the chaos
A festival can be demanding for the visitors and those organising it. To the classic festival, demands include heavy rain, beer showers, lacking plug sockets and much more. However, these festival speakers can survive all that.
Robust: unless you found yourself at Mozart's concert, they can be quite messy and uncomfortable. The biggest risk being rain. That means festival speakers should be splash-proof. It doesn't mean they have to be 100% waterproof but can remain unaffected by the morning dew.
Sound: If you're looking to headline the camping site you have to make sure the sound you have is big enough for everyone to enjoy. You don't want to torture people with smartphone-like sound quality.
Lasting: If you're still partying hard on Sunday, you've really earned your festival-goer badge. That's the same for people as it is for speakers. Long-Lasting battery life is an absolute ace on the camping site.
Connectivity: Bluetooth is a must-have when it comes to festival speakers. Another useful feature is connecting multiple phones at the same time. USB or an AUX port is always good as a backup plan.
Teufel's Bluetooth loudspeakers
Teufel ROCKSTER series – the real festival speakers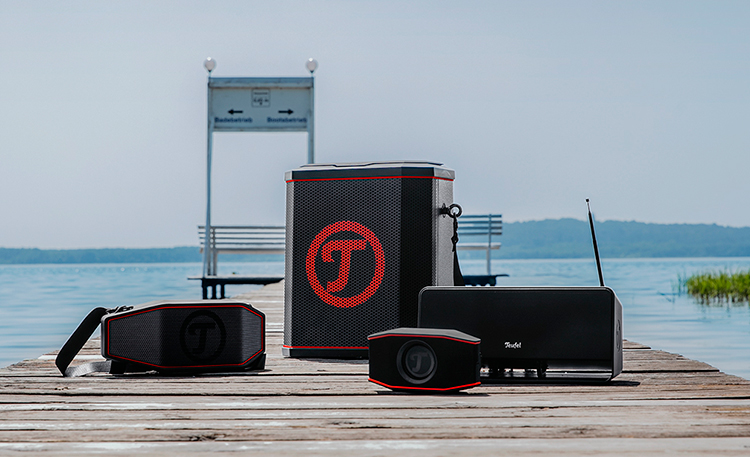 Our ROCKSTER speakers are made to be the ultimate festival headliner. You just have to decide which one is right for you.  From the huge ROCKSTER to the CROSS or GO – you decide what sort of setup you want. They are made to survive any festival conditions – allowing you to become the ultimate headliner when the festival goes lights out.
ROCKSTER CROSS – stays by your side
Grab the CROSS and amaze the camping site. This festival speaker is compact enough to take it anywhere and at the same time performance heavy, ensuring you the best sound.
The CROSS, thanks to the thick casing and splash-proof protection, is also robust and can handle a tumble around. Bluetooth is, of course, integrated. And with a running time of 16 hours, the party will never stop.
Check out our festival speakers: ROCKSTER SERIES
ROCKSTER – Competition for the main stage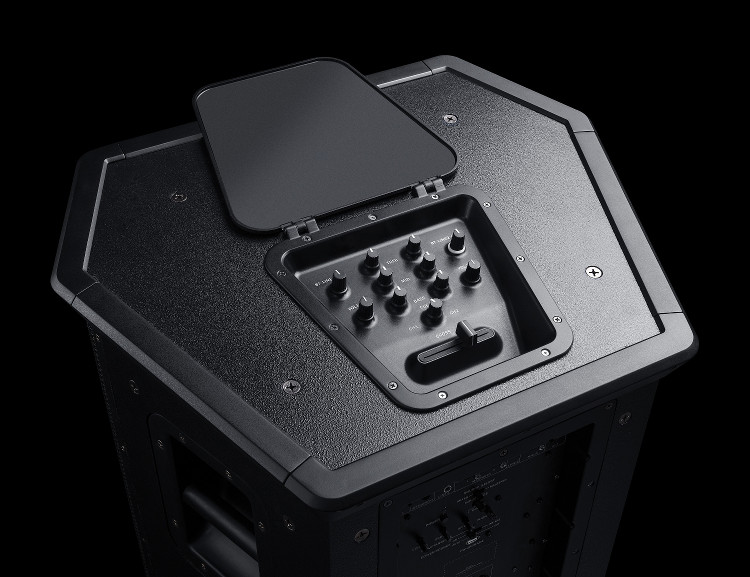 When the ROCKSTER plays, all eyes and ears are paying attention. It doesn't come to play around: with maximum sound levels of 121 dB, hi-fi quality (Bluetooth aptX), as well as two Bluetooth imports and a battery life of 20 hours!
The ROCKTSER can also be powered by 12 av car battery. And in case you want to rock it out, you can connect a guitar and mic.
ROCKSTER AIR – the alternative stage
The ROCKSTER AIR  is smaller than the ROCKSTER, but still has great quality, playing at 112 dB . This is something that will make you stand out in the camping site, and it can also be carried thanks to its carrying strap.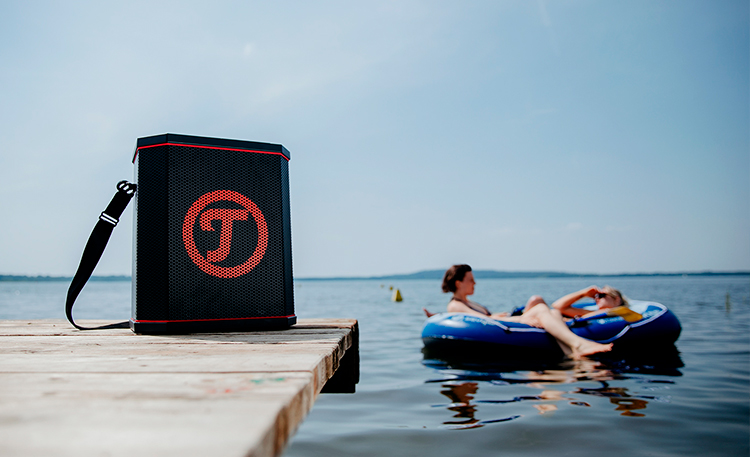 You can also integrate 4-channel mixer and set the sound to how you want. And the AIRY isn't afraid to roll with the punches: thanks to reinforced edges, it also resists impacts and the floor is moisture-repellent. And if your cell phone battery should run out, you can also use the AIR as a power source.
Stereo sound for living room festival
Roundup
So lay your mini music boxes to the side and create the camping atmosphere everyone is looking for. The ROCKSTER family won't keep you wanting. They only thing you have to be worried about is annoying those that might be trying to sleep. But if they're looking for some shuteye, they can get it at home!