Streaming services and especially Netflix have really stepped it up, and have now become a major competitor for traditional film or TV services.  When it comes to image quality, the steaming services can keep up with its established competitors. Provided that the internet can supply a good-enough connection, films can be watched in HD online, and in some cases UHD (Ultra High Definition).
But what about sound? Nowadays, at home the quality of the sound is often enjoyed at a lower quality than screen resolution. However, if you have a sound system in your home, you can step up your sound experience – to enjoy that real cinema feeling from your own living room.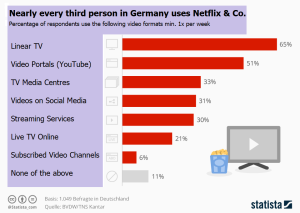 Requirements for a stronger Netflix sound
In order to make the most of your Netflix sound you need to ensure whatever playback device you have – soundbar, sounddeck, stereo system – supports Codec. So you can either enjoy the real home cinema experience with 5.1 surround system or enjoy it via the audio systems with virtual-surround feature.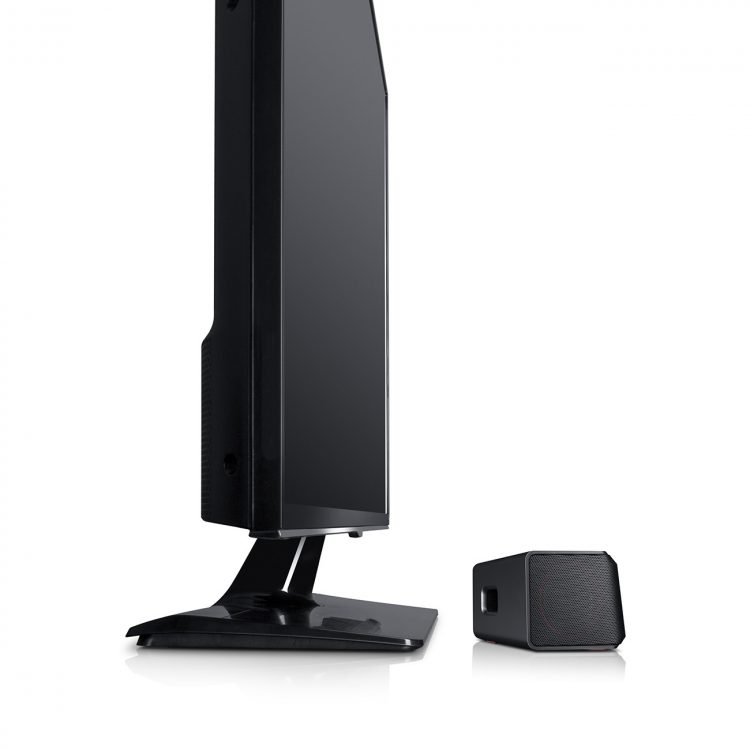 Netflix works using Dolby Digital Plus (DD+). To check if the sound of a film is DD+ compatible just look at the information page for each film. DD+ works via HDMI (from version 1.3). Another requirement from the streaming service is a bandwidth of at least 3 mega bites per second (download stream). And sound is often played via HDMI, so pay attention when buying your Hi-Fi setup that it supports HDMI, like Teufel's new Cinebar One.
How does it work with other streaming services?
With other streaming services surround sound is possible via DD+, just like with Netflix. The other streaming services include:
Amazon Prime
Maxdome
Google Play Movie
Sky Ticket
Whoever streams a film via a web-app on a laptop or PC has to rely heavily on the room acoustics. Currently, Microsoft are working together with Dolby to make their Edge browser potentially the first ever browser to support Dolby Digital Plus. Hopefully, the streaming services should offer this service too, to improve sound.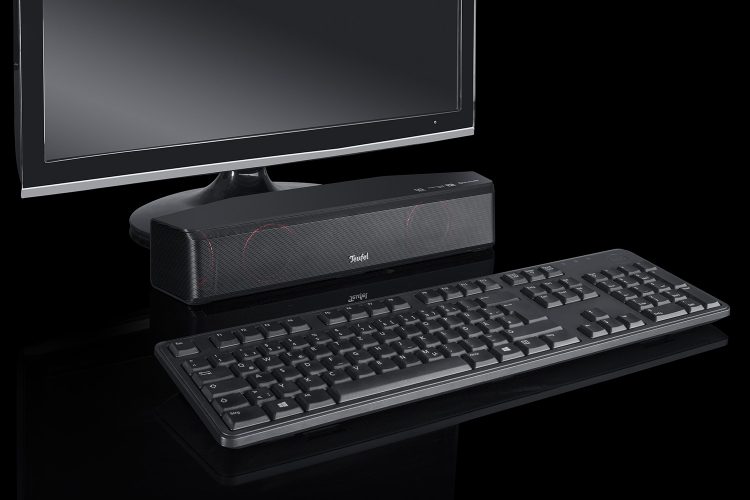 Why Netflix and Co. switched to Surround-Sound in DD+
In the last few years, DD+ has grown ever more important thanks to the higher demand to stream online. The digital Codec has already started to compress vital information for multi-channel tones so that the audio data can be streamed quicker. The data streaming is the most important part of the process when it comes to our internet connection. On Blu-ray discs, there isn't much of a need to compress audio files (or video) as isn't streamed via the internet, but rather a Blu-ray player.
The storage medium offers enough storage space for lossless standards such as Dolby True HD. Sound information encoded in DD+ is backwards compatible. This means that receivers that only support the predecessor Dolby Digital standard can process the codec.
DD+ does not mark the end of the development in streaming sound. More and more Netflix movies support the 3D sound format Dolby Atmos as well as Dolby Vision. However, users need a premium account for this.
Cinebar One – Virtual acoustic sound for Netflix
The Cinebar One is our answer to Netflix streaming with high-level audio transmission. The compact sound bar accommodates four powerful full-range loudspeakers. Along with these there are side speakers that together create a virtual surround sound experience. Thanks to Dolby Digital the Cinebar One supports Dolby Digital Plus.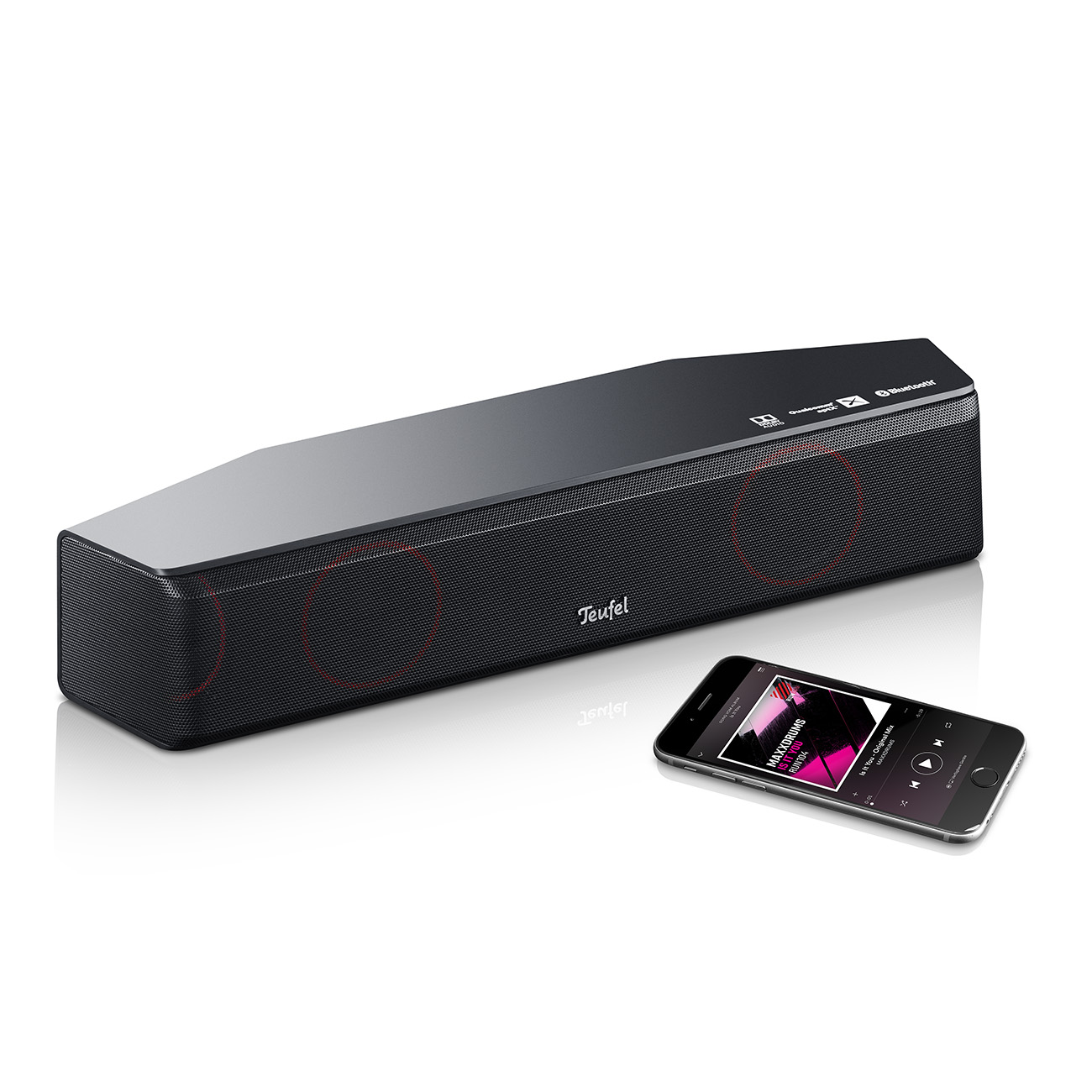 Overview of the Cinebar One benefits:
Compact with integrated standing fit and keyhole hooks.
Dynamore® Technology for virtual surround sound from the Soundbar.
DD+ possible (virtual) surround sound when streaming – 5.1 surround sound via Netflix and Co.
Bluetooth 4.0 with aptX for first-class sound quality by lossless transmissions – ideal for music streaming.
Check out more Teufel Soundbars?
Conclusion: streaming doesn't mean goodbye to cinema sound
In order to play 5.1 sound or virtual surround sound via Netflix, the Dolby Digital Plus codec (DD+) must be supported.
According to Netflix, the Internet connection should allow at least 3 Mbps downstream other video streaming services such as Amazon Prime and Maxdome rely on DD+ when delivering surround sound.
DD+ offers the important advantage for streaming services that the sound information is effectively compressed.
Netflix plans to increasingly offer the Dolby Atmos 3D format in the future.
Header image: Symbol image – not a Teufel Fernbedienung