Today, headphones are being developed into sound specialists that have a range of features and also offer more connection options. There are headphones with Bluetooth, noise suppression or special connections like Apple Lightning. It is also common for PC / gaming area headsets to feature USB connections and their own sound card. Here we take a look at the variety of headphone connections available.
Jack connections – the standard solution
Everyone knows the classic 3.5 mm jack plug – plug directly into the socket, and the connection is established. The corresponding 3.5 mm jacks are still installed in amplifiers, receivers, PCs and laptops. But even this classic connector comes in different forms, because the jack plug is available in mono or stereo version. It's worth taking a closer look, because only plugs with two rings can reproduce stereo: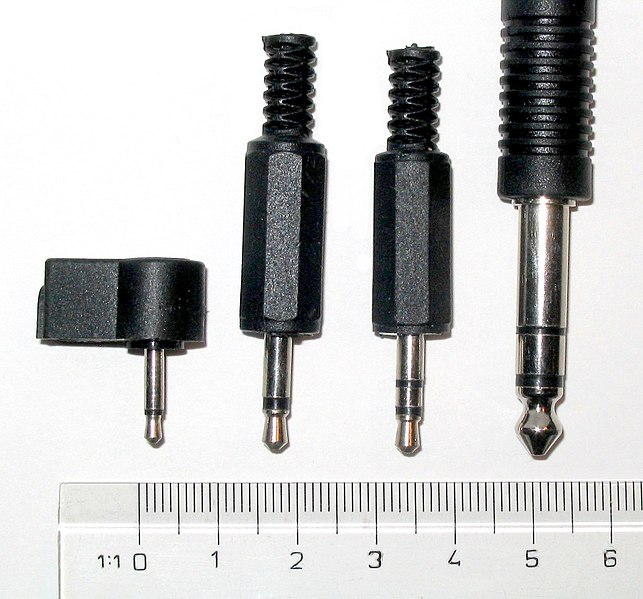 In addition to the familiar 3.5 mm jack plug, many (semi) professional audio devices such as mixing consoles or keyboards and musical instruments such as electric pianos and electric guitars also offer the 6.35 mm jack plug. They are more resistant to mechanical stress and have a large contact surface.
Fun fact: Only very few people will know the 7.13 mm size, as this handle, also known as the NATO plug, can only be found in helicopters and in military aviation.
However, the dominant position of the jack connection is no longer undisputed, since smartphone manufacturers increasingly offer their own standards instead of the jack socket (such as Apple with Lighting) or prefer USB-C (e.g. Sony) due to the flatter design. In addition, higher-quality headsets often offer the option of connecting the headphones via USB.
Connect headsets to your PC
Wenn du ein Headset, also Kopfhörer mit Mikrofon, anschließen möchtest, kommt ein weiteres Kabel ins Spiel. Auch dieses kommt meistens mit einem Klinkenstecker. Zur Unterscheidung sind die beiden Klinkenstecker farblich unterschiedlich codiert:
If you want to connect a headset, i.e. headphones with a microphone, another cable comes into play. This also usually comes with a jack plug. The two jack plugs are colour-coded so that they can be easily differentiated:
✔ Microphone plug: Red or pink (mic-in)
✔ Headphones plus: Green (line out)
The jack plug can be located on the front or back of a PC or laptop.
Connect headsets to an Xbox or PlayStation
To connect a headset to the Xbox One from Microsoft, a so-called headset adapter or splitter (Y adapter) is required for the newer controllers (since July 2015). This connects the two cables of the headset so that the plug can be connected to the audio port of the controller. The Xbox, on the other hand, is not intended to be connected via USB.
You can connect headsets to the PlayStation4 in a similar way, and the PS4 controller is also equipped with a jack connector. An adapter is required for the microphone and headphone cables of a headset, as with the Xbox. You can also connect headsets to the PS4 controller via USB.
When you connect stereo headphones – i.e. not a gaming headset – to the PS4 controller, the headphones initially only output the chat audio signal (of multiplayer mode), but not the actual game sound. To do this, you first have to activate "all audio" in the sound settings of the PS4.
Headphones for USB audio
What is distributed over two cables via a jack can be taken over by one USB cable alone: both the microphone and the audio signal can be transmitted via it. There is now a good selection of devices with a USB connection on the market.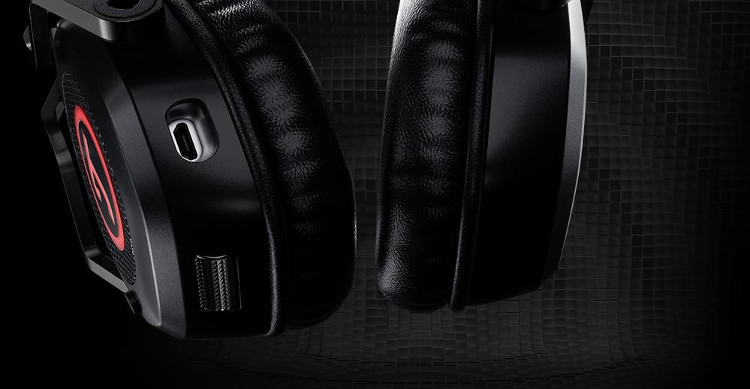 Activating the headphones USB soundcard
Some headphones come with their own integrated sound card (incl. D/A converter). This sound card is the prerequisite that data transferred digitally via USB can be processed and generated into an analogue signal for the operation of transducers. The need for the integrated sound card of the PC is therefore bypassed.
Depending on the software features of the integrated sound card, such headphones can contain a whole range of different mode and equaliser settings. Headphones connected via USB also meet the requirements to reproduce ambient sound. Analogue operation via jack, on the other hand, is limited to stereo sound.
Ultimate freedom for headphone sound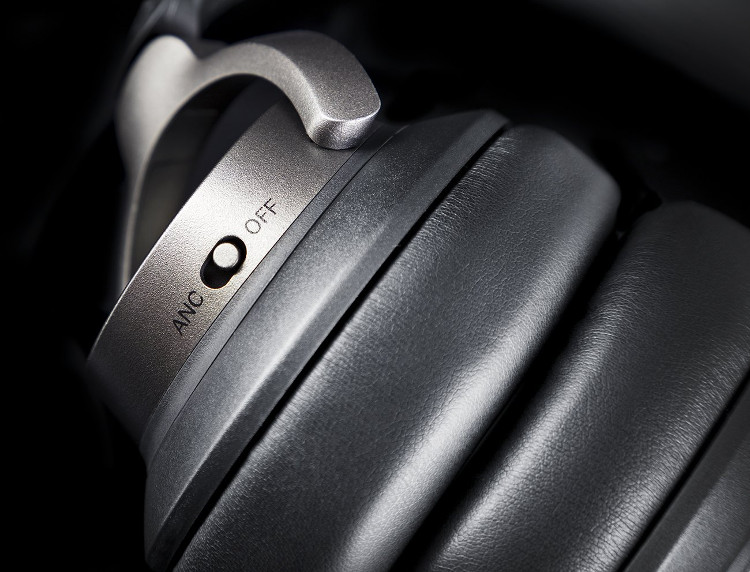 Each application scenario places certain demands on headphones. We offer tailor-made solutions: outstanding sound, easy to use and perfectly crafted for optimum comfort.
▶ CAGE: Most don't even know how good gaming sound can sound – the CAGE proves it. Impressive surround sound, an integrated USB sound card and two HD microphones make the CAGE an outstanding gaming headset. We responded to gamers' wishes in terms of hardware design. The design features a microphone that can be attached to either side, high wearing comfort even when wearing glasses and functional controls on the earpiece.
▶ REAL BLUE NC: These noise-cancelling headphones offer nothing less than exceptionally good sound. HD drivers with neodymium magnets provide the sound reinforcement. They are operated wirelessly. The battery lasts up to 60 hours and has a quick charge function. In addition, the REAL BLUE NC is equipped with an integrated hands-free kit for wireless phonecalls and Skype.
In this article we look back on the history of headphones and the beginnings of portable sound.
More Teufel headphones
Conclusion: jacks are not the only way to connect your headphones
The 3.5 mm jack is still widely used. Bluetooth and USB-C are also common.
Headsets are connected via two cables: red for the microphone and green for the headphones.
A Y-adapter is required to connect headsets to the Xbox One or PS4 controllers.
Headsets with USB connections and their own sound card transmit both the microphone and headphone signals via a cable.