The 90s played host to some major one-hit wonders that got us moving like never before. However, following up on a major song is not a challenge to be taken lightly. This self-inflicted stamp can sometimes crush any artists attempt to become a mainstream artist, as they are haunted by the shadow of their past. We listed to some of the biggest 90's One-Hit Wonders and checked up on what the artists are up to today and if they managed to find peace with their status as a one-hit wonder.
Aqua – Barbie Girl
Released: 1997 | Album: Aquarium | Single Sales: 8 million* | Hot 100 Peak: 7| Nationality: Danish
The ultimate one-hit-wonder. This Danish band remains forever plastic with its bubblegum pop hit. Surprisingly, thanks to their smash hit, Aqua, is the countries best ever selling band. They did go on to release further hits and albums that did chart, however, nothing could compare to Barbie girl, which is also one the decades most sold songs.
Today: The band started touring again and released some music in 2018 entitled Rookie. They're not getting stuck in the past.
 The Verve – Bitter Sweet Symphony
Released: 1997 | Album: Urban Hymens | Single Sales: 3 million* | Hot 100 Peak: 12 | Nationality: British
Oasis, but not. This band controlled the radios in 1997 with this mashup of classic and rock. Despite a semi-successful follow up single Lucky Man, this band shall be forever defined by the opening strings of Bitter Sweet Sympathy. The beloved strings come from an orchestral version of the Rolling Stones 60's classic The Last Time. They ran into major copyright issues with Allen Klein who owned the rights to the  Rolling Stones' single. Only after Klein's death, Jagger and Richards gave the Verve the complete rights to the song – 22 years after its release.  The band broke up and had multiple reunions, there last being in 2008.
Today: The lead singer struggles with a solo career. Other band members formed a new band called Black Submarine.
Sinéad O'Connor Nothing Compares 2U
Released: 1990 | Album: I Do Not Want What I Haven't Got | Single Sales: 2.5 million* | Hot 100 Peak: 1| Nationality: Irish
Unlike most artists on the list O'Conner might have had a chance break the one-hit-wonder title, but she got a little too freaky for the mainstream. The Irish-born singer was on a mission against the Pope. She cut up a picture of him live on SNL in 1992 whilst singing about issues in the world and child abuse. These polarizing acts can be hard to forget. She went on to release 8 studio albums that charted okay, however, she would never enjoy the masses after labelling herself as an outsider.
Today: O'Connor, now Muslim, has just announced a new Irish tour… though there are only a handful of shows. She last released new music in 2014.
Make it loud wherever you go with Teufel ROCKSTER AIR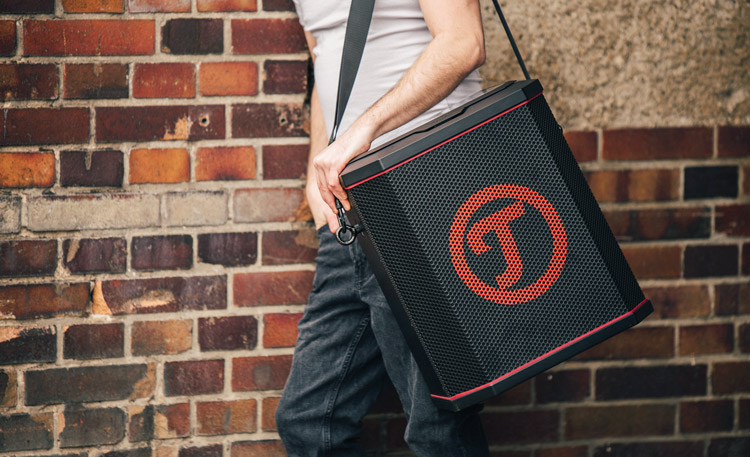 Robin S – Show me Love
Released: 1993 | Album: Until One | Single Sales: 1 million*  | Hot 100 Peak: 5 | Nationality: American
Major powerhouse voice Ms S showed us how to scream our emotions with this hard-hitting dance song. She had another semi-successful song titled Love for Love that did chart well, however, she basically copied herself with the second song. She claimed she feels blessed to have had such a hit. Good to hear she's embracing her one-hit-wonder status.
Today: Ms S still performs today, mainly joining festivals to tingle the audience with Show Me Love. She released a single Love Thing in 2015, though it feels amateur.
Lou Bega -Mambo No.5
Released: 1999 | Album: A Little Bit of Mambo | Single Sales: 4 million*  | Hot 100 Peak: 3 | Nationality: German
How could we create a list and not mention this whopper? Admit it, you tried to sing along but stopped after 5. Don't worry, join the club. German-born Bega, a fan of music from the 40s and 50s, reworked the Cuban musician's track Dámaso Pérez Prado from 1949 into his hit Mambo no.5. He tried to recapture the spotlight in 2005 with a reworked version of the Mambo 5, however, it didn't do him any favours.
Today: He lives in Germany's capital, Berlin, and is open to cooperate bookings. No evidence of new music.
Eagle-Eye Cherry – Save Tonight
Released: 1997 | Album: Desireless | Single Sales: 1 million*  | Billboard Peak: 5 | Nationality: Swedish
This classic was voted by New Zealand as the number one song in 1995. And what a song it was. The Swedish took the world by storm with this record. Funnily enough, it was the lead single off his debate album. There seems to be a common theme with these debut albums and first releases. He went on to release a few more albums, but not too much success.
Today: He is now a C-list celebrity, popping up when needed on Swedish TV.
Tal Bachman – She's So High
Released: 1997 | Album: Tal Bachman | Single Sales: > 1 million| Hot 100 Peak: 14 | Nationality: Canadian
This Canadian singer topped the charts with his debut album and single She's So High. You might not remember the song at first, but wait till he hits the word "high" that's something that you will never forget. He went on to release one more album that didn't chart well. And has since been quiet on the music front.
Today: Plays local clubs and gigs, sometimes with his father. Occasional videos of him performing hit one-hit wonder on the YouTube.
Relive the 90's one-hit wonders again with quality sound
Deep Blue Something – Breakfast At Tiffany's
Released: 1996 | Album: Halo | Single Sales: 1 million*  | Hot 100 Peak: 5 | Nationality: American
This song appeared both on the band's debut album 11th Song and their second album Home, however, it wasn't until the second album that the song became huge. The band was formed in 1991 by brothers Todd and Toby Pipes. Despite the success of their second album Home, the band went a long creative hiatus, and never found their way back to the centre stage.
Today: They reformed in 2014, after a 13-year break, releasing a new album Locus House. However, the album generated zero hype.
Baz Luhrmann – Everybody's Free (To Wear Sunscreen)
Released: 1999 | Album: Something for Everybody | Single Sales: 1 million* | Hot 100 Peak: 45| Nationality: Australian
Is this a song?  Well regardless of what we may think, this topped the UK charts in 1999. This song produced by Australian film director Luhrmann used a speech by columnist Mary Schmich. However, Luhrmann is an odd one-hit wonder as he is mainly known for his work as a director. Creating many classics such as The Great Gatsby, Moulin Rouge! and more. But there is always a strong relationship with music in his films
Today: Currently he is working on a new film about Elvis. Hasn't dabbled much with music again, apart from the music in his films.
Los Del Rio –  Macarena
Released: 1995 | Album: A mí me gusta | Single Sales: 7 million*  | Hot 100 Peak: 1| Nationality: Spanish
Yes, there was a time before this song existed. A 90's one-hit wonders list wouldn't be complete without this. The song was originally released in 1995, however, that's not the version we all know and love. In mid-1996 the Bayside Boys remixed the song adding English lyrics and dance beat, which made the song an international dance hit around the world. They even made a Christmas mix, which is as exciting as it sounds. They went onto release 8 more albums, but their folk style of music never got another dance remix, keeping them out of the spotlight.
Today: They last released new music in 2012, but it never broke mainstream. In 2016, they featured on Gente de Zona  Mas Macarena track.
Roundup
The 90's one-hit wonders turned the dance floor into a new space of cheese and fun. Some of the 90's one-hit wonders have fought hard to keep their art alive, while others happily faded away. The pressure to follow up such a hit could feel overwhelming. However, despite their follow-up music not making it mainstream, some are still worth a listen. Make sure to stay tuned next week where we look at 00's cover songs.
*All sales figures are not exact but roundabout figures – sources: ifpi.at, aria.com.au,belgianentertainment.be,ifpi.dk,snepmusique.com, nvpi.nl, nztop40.co.nz, musikindustrie.de, swisscharts.com, bpi.co.uk,riaa.com.