Although horror movies are scary at any time of year, there is no better time to get the mood just right than at the end of October. Days are becoming shorter, dark nights longer, and Halloween is finally here. It's a time for pumpkin carving, trick or treat, apple ducking, fancy dress, and of course, scary movie marathons. Is there any better excuse to get your friends round, get the popcorn on and indulge in a classic horror film?
So, here are a few of our recommendations for your weekend of Halloween film viewing. From psychological thrillers to slashers, get ready for guaranteed goosebumps. And with our surround sound home cinema sets, you can hear every bump in the night, every footstep and every thunderclap in HD quality, with awesome bass definition. Are you brave enough to watch in the dark?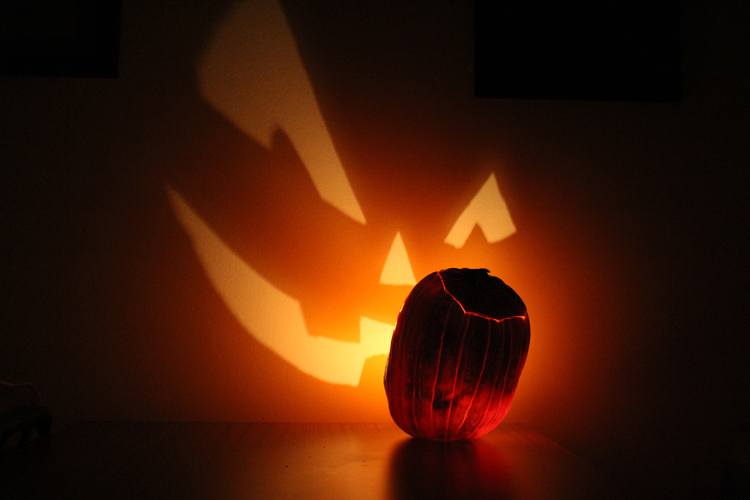 1. Blair Witch Project
Whilst Blair Witch got a makeover last year, the original 90s cult hit is hard to beat. Three young filmmakers venture into rural Maryland in order to film a documentary about a local legend, the Blair Witch. What could go wrong? Surprisingly, a lot… One of the first films to explore the idea of "found footage" from a hand-held video recording, the Blair Witch Project is a tense, psychological thriller that relies on what the viewer cannot see to create an eerie atmosphere.
2. The Shining
Not just a chilling, psychological thriller, Stanley Kubrick's "The Shining" is a masterpiece of surrealist, gloomy aesthetic and is a joy to watch. From rivers of blood to creepy visions in a secluded hotel to Jack Nicholson's chilling portrayal of the protagonist writer whose surroundings eventually drive him towards a spiral into madness, this is a film that you won't forget in a hurry. Here's Johnny!

3. The Strangers
This 2008 film is not for those who scare easily. Another psychological thriller, The Strangers plays on the simple horror of the "true story" of a home invasion, as a couple are subjected to a night of torturous cat-and-mouse when three masked strangers decide to stop by. Full of tense moments, the atmosphere throughout the film is wholly unsettling. You might not want to watch this one alone. Some critics compared the premise of the film to that of French-Romanian horror "Ils" ["They"], another chilling home invasion tale.
4. Scream
If slasher movies are more your thing, the Scream series should of course be at the top of your list. Easy to watch, tongue-in-cheek and full of jumps and horror clichés galore, Scream set the bar for serial killer thrillers and continues to entertain audiences. It is often credited with revitalising the horror genre in the 90s.

5. The Babadook
Jennifer Kent's 2014 horror film is surprising, scary and claustrophobic. In the beginning we may think we are watching a relatively innocuous fable about a 'bogey man'-like monster, but something far more eerie and unnerving develops as Kent explores the breakdown of a struggling single mother and her young son who becomes obsessed with the idea of a monster haunting their home. The film is as much an exploration of the relationship between mother and child, and how grief has cast a heavy shadow across their sense of reality, as it is about supernatural powers. The unsettling tension grows gradually, with fewer quick-fix jumps and more a genuine sense of fear as you bare witness to an unstoppable and inevitable horror. Either way, don't be fooled by the pretense of a children's fable – The Babadook is definitely frightening, and will have you questioning the shadows in your room when you go to bed.
Teufel Home Cinema at Halloween
Whichever scary movie you choose to watch this Halloween, make sure that you get the most out of your horror experience with our home cinema speakers, which promise to deliver every creaking door, ghostly whisper and unearthly growl in HD quality. Crystal-clear speech intelligibility and adjustable bass levels create the perfect immersive for any movie night.
Take a look at our bestselling Ultima 40 Surround 5.1 Set, a set of stand alone speakers with next level surround acoustics that are difficult to beat in its price category, or the Cinebar 11, a sleek soundbar with down-firing subwoofer for impressive, detailed sound that guarantees an excellent true-to-sound quality. Great movies begin with great sound.
See more of Teufel's home cinema products:
All that's left for us to say is happy Halloween! Let us know your best horror film recommendations below – what do you like watching on this most spooky night of the year?