Who needs a walk-in wardrobe if you can have a walk-in shoe box? This closet, over 100m2, is located in the centre of Leipzig and belongs to Willy Iffland, Teufel fan, and editor-in-chief of Dressed Like Machines.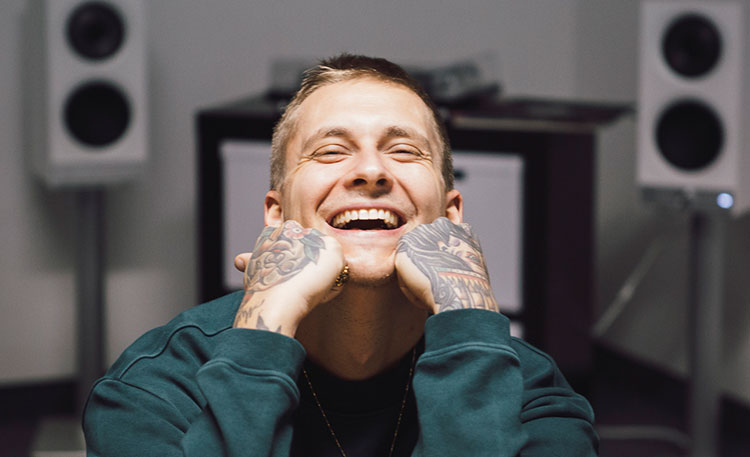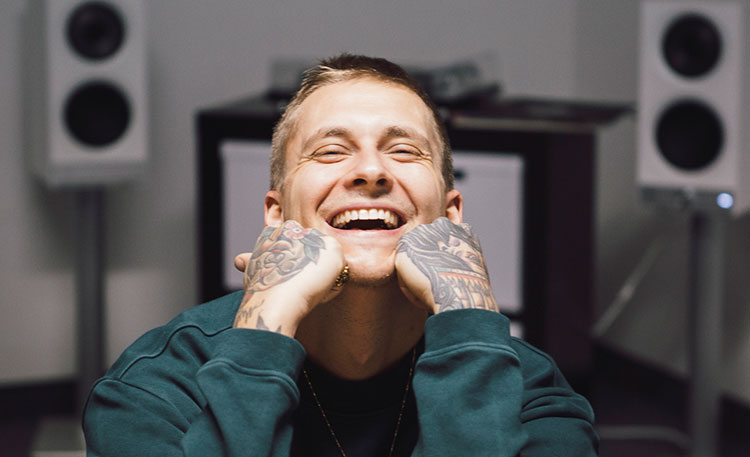 What you should know about this fashion victim: he is one of the most successful German lifestyle blogs with 310,000 fans on Facebook and 50,000 followers on Instagram. Teufel met up with Willy in Leipzig. Willy tells us how his career all started, what's really important to him in life and what he plans for the future.
Willy not only has a maximum number of shoes under one roof, but also the most tattoos per square inch of skin! Watch as Willy introduces us to his apartment, drives through Leipzig with us, visits his work office and talks about his private and professional life. This is where the magic happens!
Learn more about the talented support artists in our film:
One S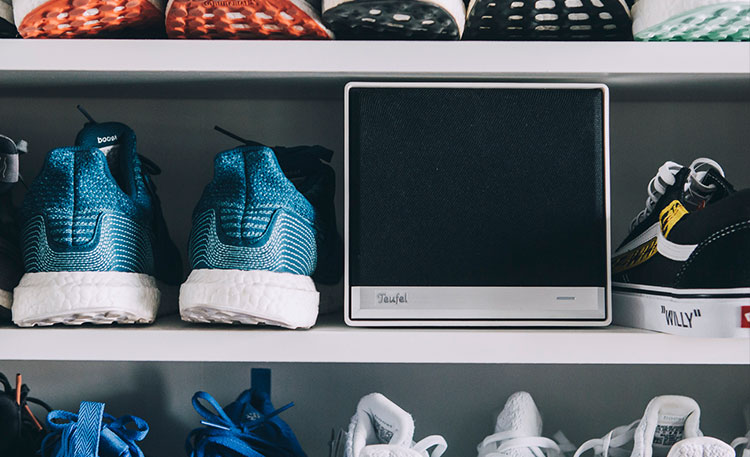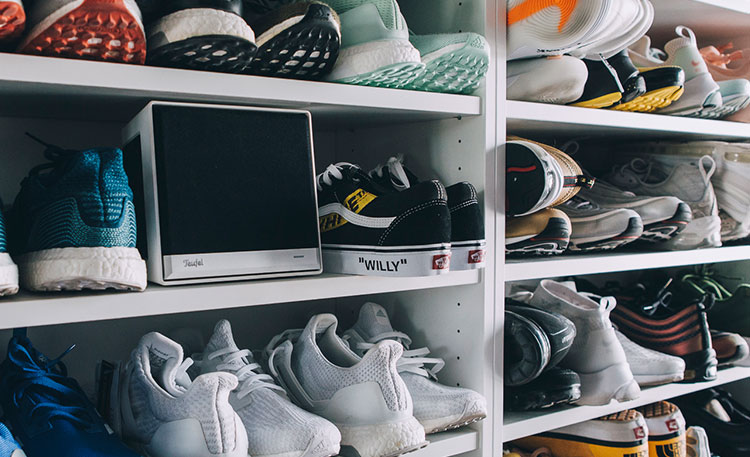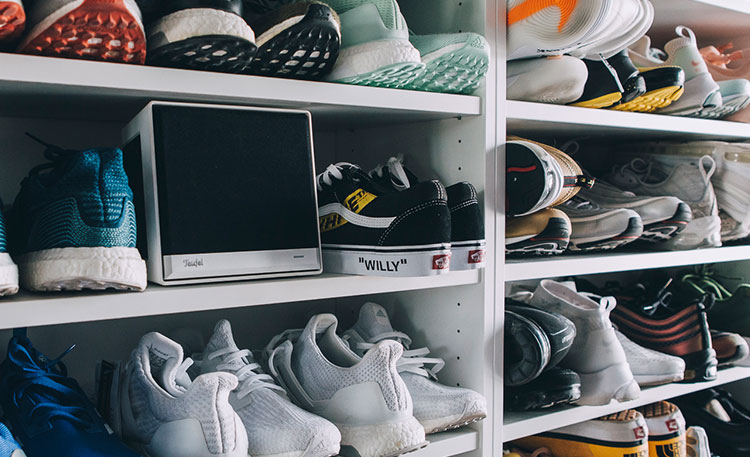 The One S's small casing houses a total of 4 drivers. No streaming speaker of this size is better equipped in terms of acoustics.
BOOMSTER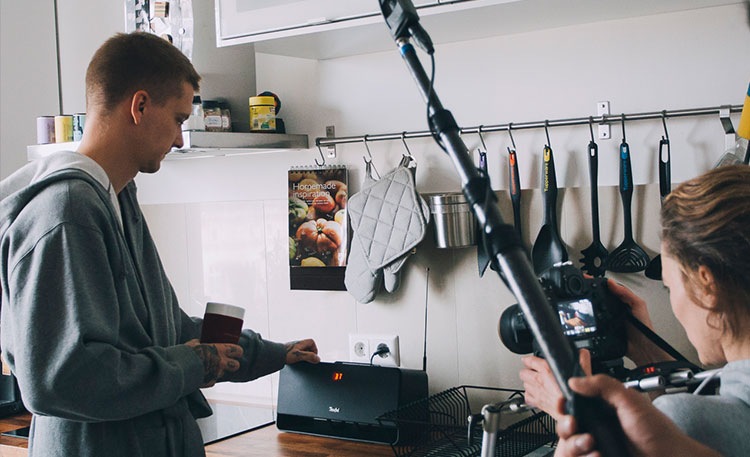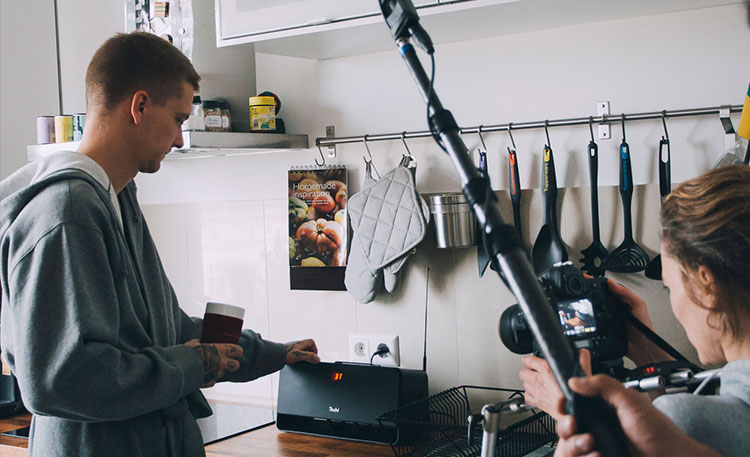 The BOOMSTER has an integrated subwoofer. You can adjust the volume of the subwoofer in 4 levels. Click on the numbers to see how the frequency response changes in the bass range. The more the curve goes up, the more it BOOMS.
REAL BLUE NC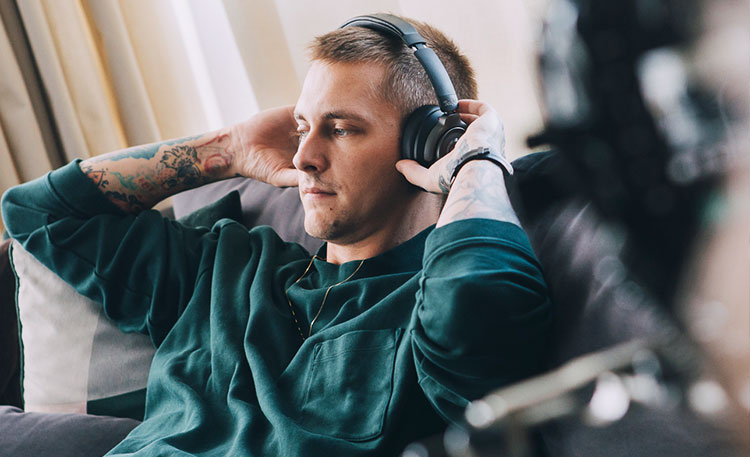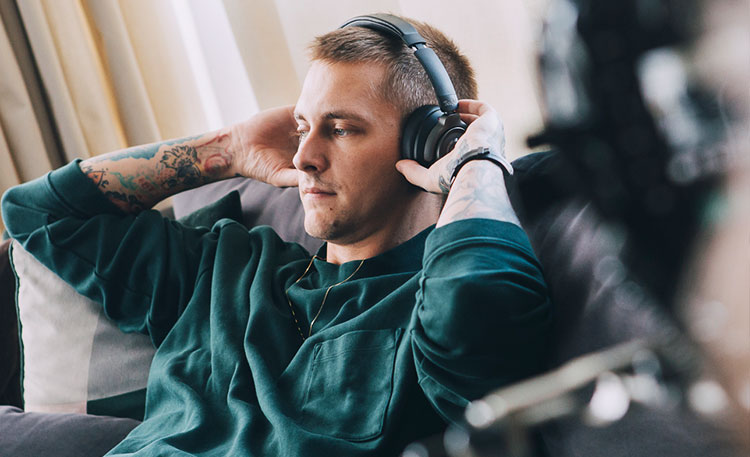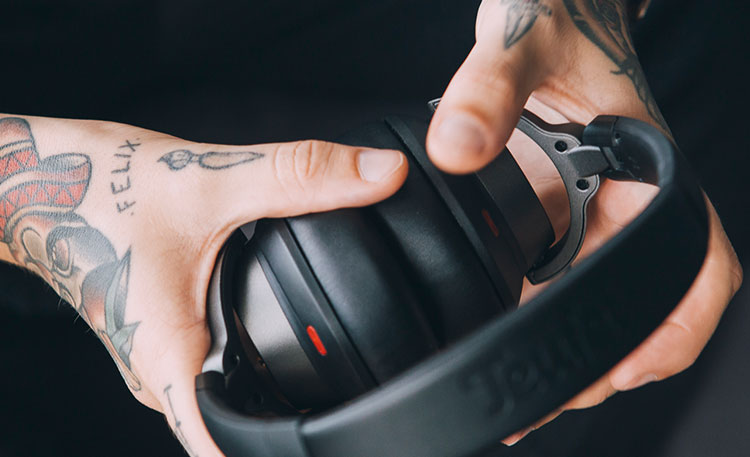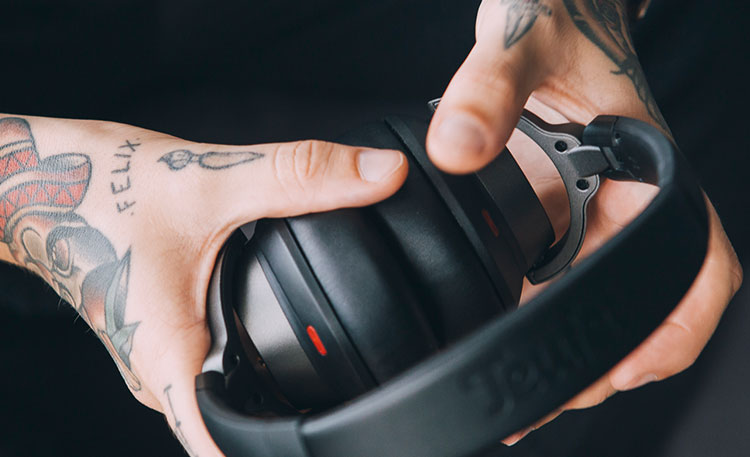 The REAL proves that closed headphones can sound like open ones. The advantages are obvious: good external noise cancellation with a transparent, detailed sound image and rich bass. Developed here in Berlin, the REAL follows on from its successful predecessor.
Cinebar One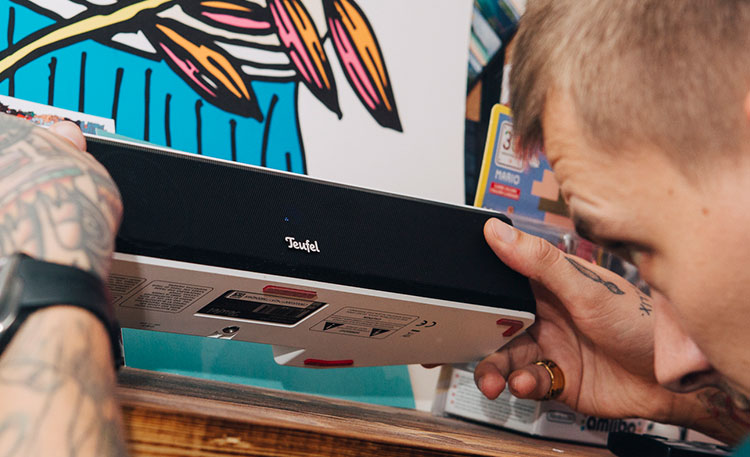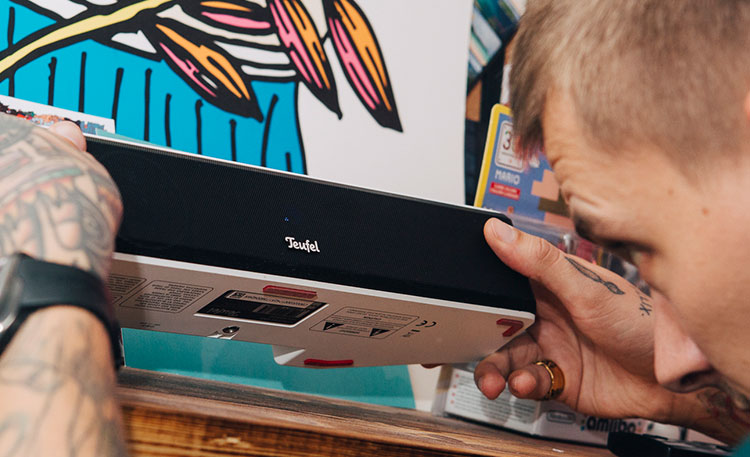 The Cinebar One is perfect for small rooms. No bigger than a keyboard, it can be integrated easily and inconspicuously. In terms of sound, it goes beyond what is possible.
Cinebar Duett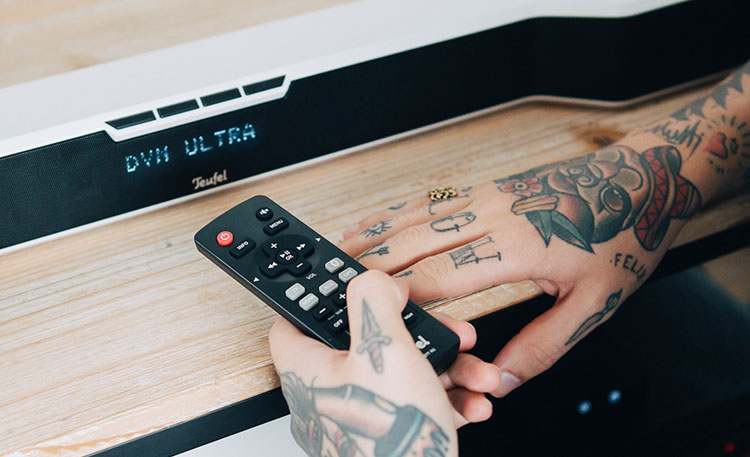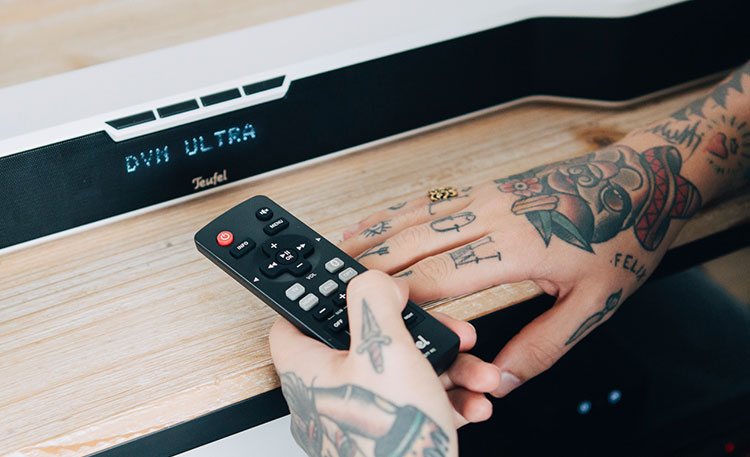 The Cinebar Duett is actually more loudspeaker than soundbar. With a total of 10 speakers, it produces as much pressure as a speaker that is twice the size. The overall hub area and virtual surround sound fully compensate for the slim form.