The Ultima 40 are perhaps Teufel's most iconic speakers. Sleek with attractive copper drivers, powerful sound and an amazing price, they are Teufel's bestselling stereo speakers and the most-purchased tower speakers in Europe.
The Ultima Series began in 2009 with the Ultima 60 as attractive hi-fi at an affordable price. The line evolved into the Ultima 30 and then today's Ultima 40 and Ultima 20. The Ultima 40 tower speakers and matching Ultima 20 bookshelf speakers are in their second generation and more popular than ever. The two speaker pairs were even expanded into a surround sound system, the Ultima 40 Surround, for uncompromising playback with music and movies.
Building next generation audio on a foundation of great sound
The next step in the Ultima's success story was a logical extensive of the speaker line's foundational principle: To make hi-fi accessible to everyone. To this end, it was decided to construct an active variety that would be the "ultimate" sound solution for music and movies. The idea was to equip the popular Ultima 40 with a 100 watt amplifier and a wide range of connection possibilities via a back control panel including analogue and digital inputs, HDMI with ARC and CEC plus Bluetooth. The resulting Ultima 40 Active does it all: Connects easily to televisions and/or music players and streams from smart devices.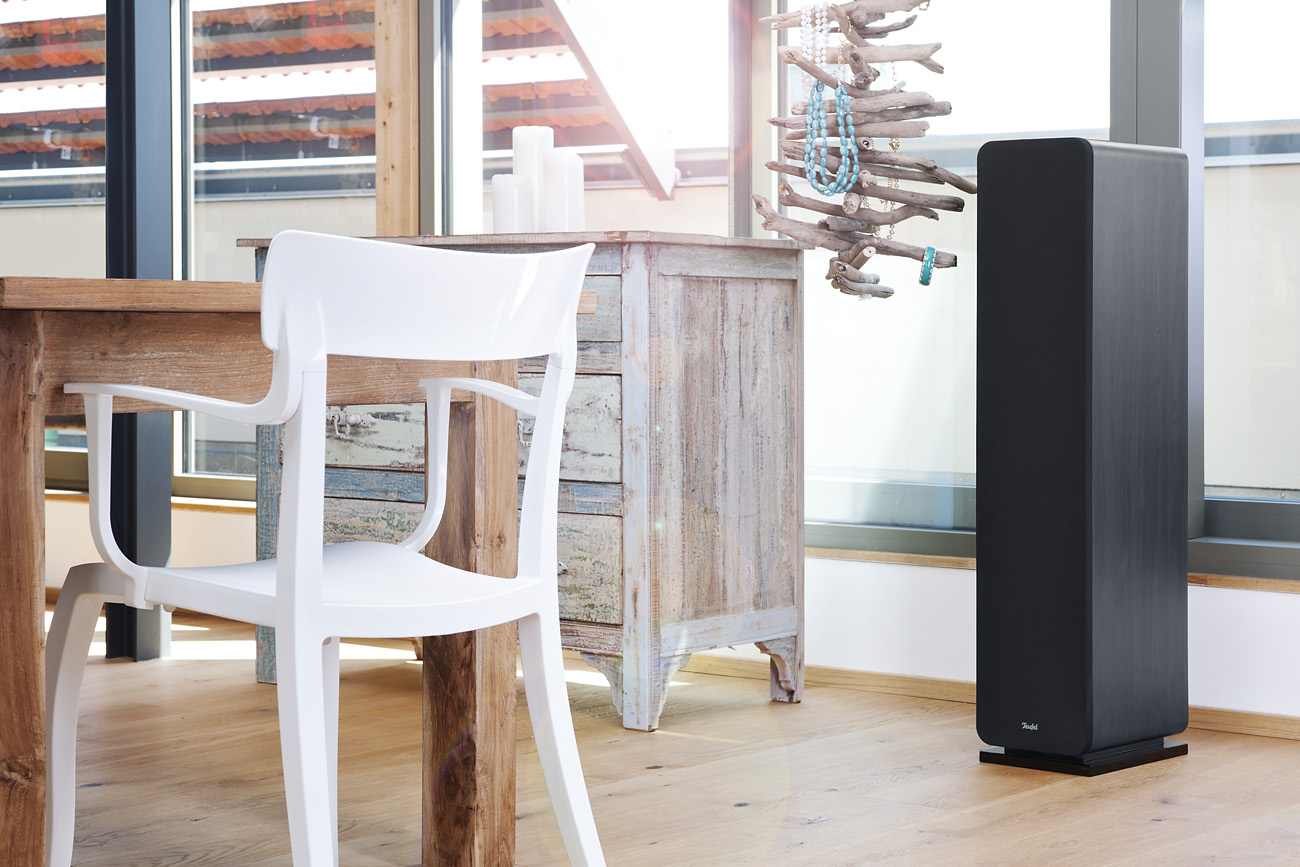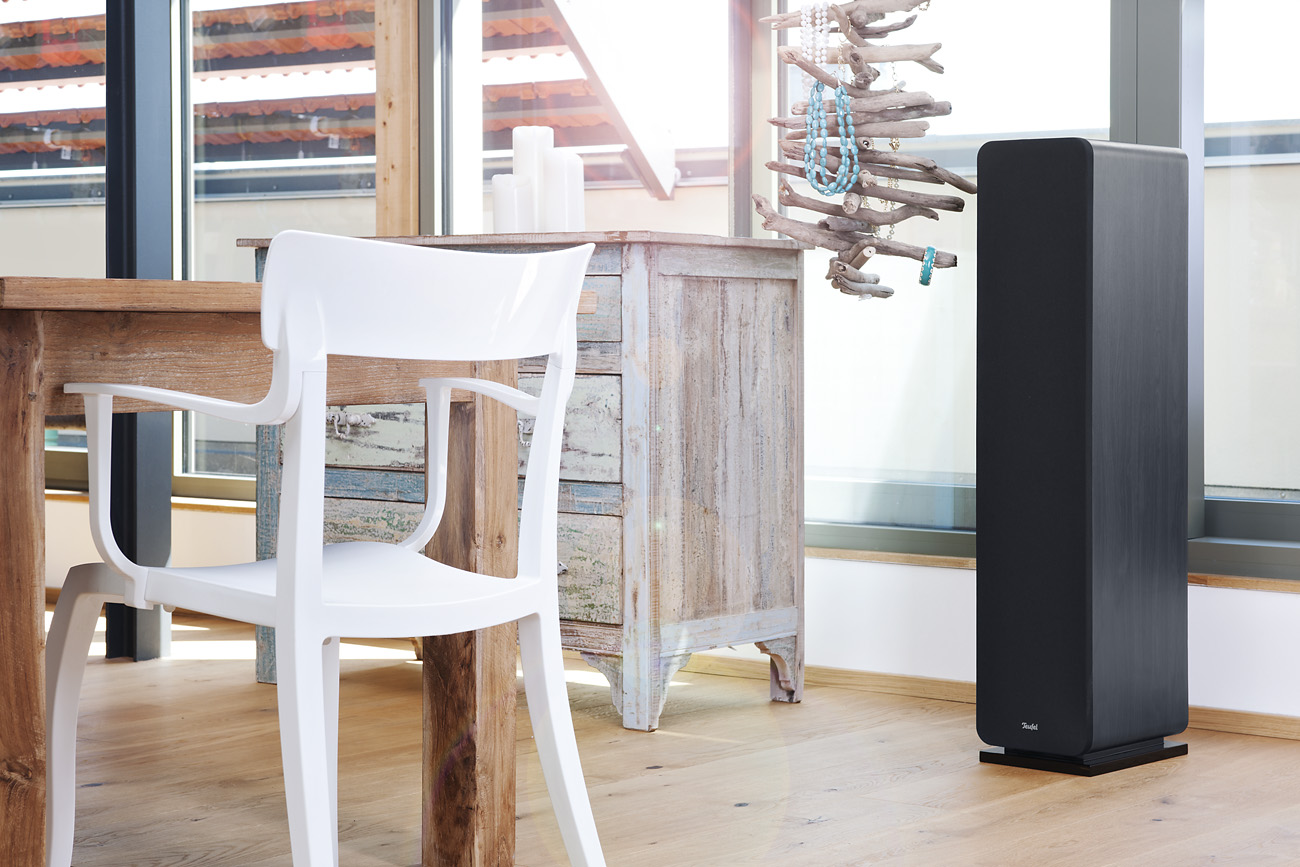 With a 45 Hz low end and two bass woofers per speaker, the Ultima 40 was built to deliver deep and punchy beats and realistic effects. For an even more intense low end, a subwoofer can be connected to the back of the active speaker — a handy dial makes it easy to set the crossover frequency. Depending on the setting, the Ultima 40's double woofers will be unburdened for even higher levels.
The sound system of the future: Compact, easy-to-use and flexible
Teufel developers and acousticians began work on the Ultima 40 Active in early 2015. The first step was a concept for a certain use scenario they had in mind. "Market trends and customer feedback showed us that many people are no longer interested in traditional stereo systems," explained Teufel developer Christoph Klug. The reason isn't that good sound is no longer valued, it's just that many people either don't have room for a big hi-fi system or lack the time to research which components are compatible. "Hi-fi speakers that include all the necessary amplification and connections, this was our starting point," continued Klug. "In terms of sound quality, the Ultima 40 Active sounds even better than its award-winning passive counterpart. That's because we developed the amplifier specifications for the Ultima 40's unique sound qualities. No external amplifier could ever be as perfectly suited to these speakers."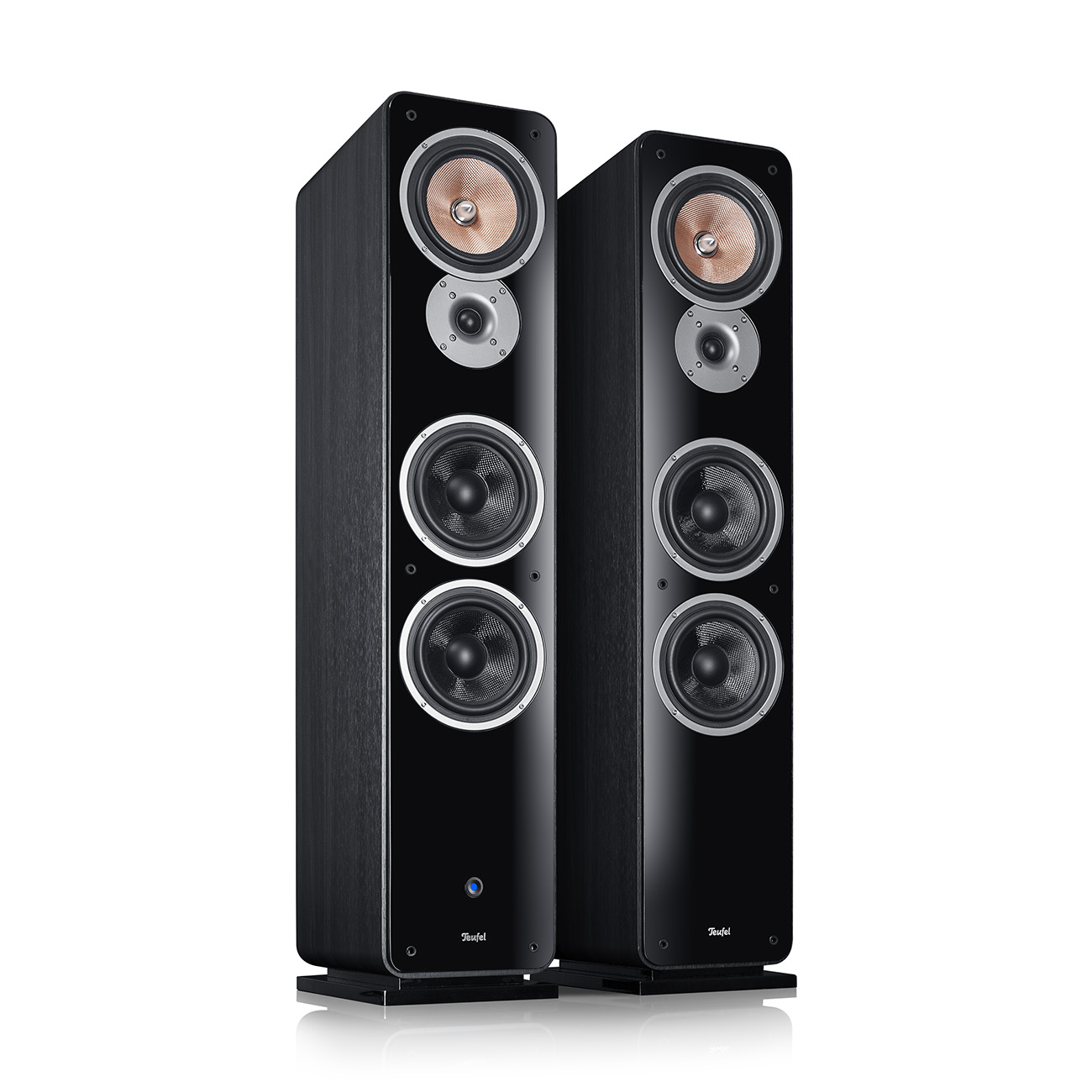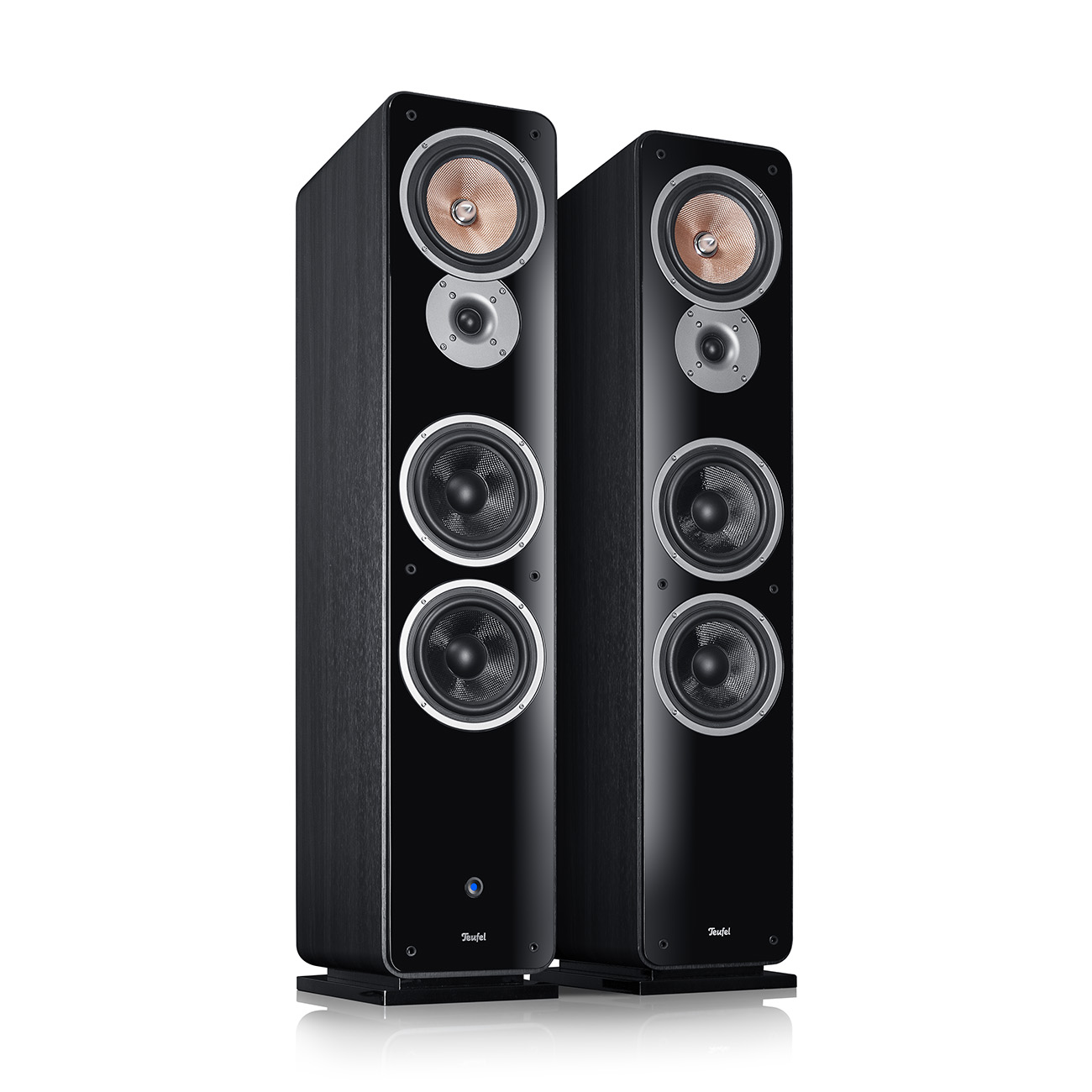 Other advanced features include an integrated Sigma DSP (Digital Signal Processor) from acoustic specialists Analog Devices that optimizes the system's already excellent sound. The frequency response is even more linear and clipping and other forms of distortion are reduced. A limiter protects the drivers from overloading.
A clever system for music and TV playback
The integrated electronics designed by Klug and his team include an energy-efficient class D amplifier and extensive Input /Output module. The amplifier from market leader Texas Instruments delivers 100 watts per speaker for high, distortion-free levels.  The carefully conceived I/O module places a generous range of connection options at the user's disposal. This includes an analogue line-in and digital SPDIF — which come standard with most active speakers — as well as Bluetooth 4.0. The system's Bluetooth even offers a special "party mode" for pairing two devices to the system at the same time.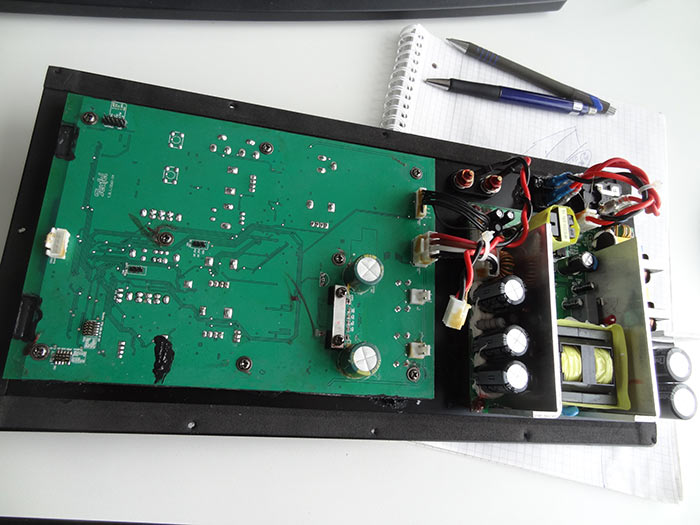 An HDMI input is something you won't find with most other active stereo speakers. Since stereo speakers are traditionally used for music playback, most manufacturers see no need to include this connection, but the Teufel team didn't want to limit the Ultima 40 Active to music playback. An HDMI input allows the speakers to be easily connected to a television for a revolution in sound with series, shows and movies.
No simple add-on, the Ultima 40 Active's HDMI interface required a long period of research and development. Over several months, more than a dozen different television models were tested in order to ensure that the ARC (Audio Return Channel) and CEC (Consumer Electronics Control) worked seamlessly with a range of models. Because the system contains relatively advanced technology, a service USB was included for updating the ARC, CEC or DSP software if needed.
"Along with powerful sound, intuitive controls were major priorities," explained Ulrike Gollner from research and development. "The auto-on function allows the speaker to spring into action as soon as it receives a signal. Our tried-and-true Teufel Puck controls all basic functions like volume and source selection. For use with televisions, we included an HDMI input. Thanks to the CEC standard for HDMI, a standard TV remote can also be used to control the system."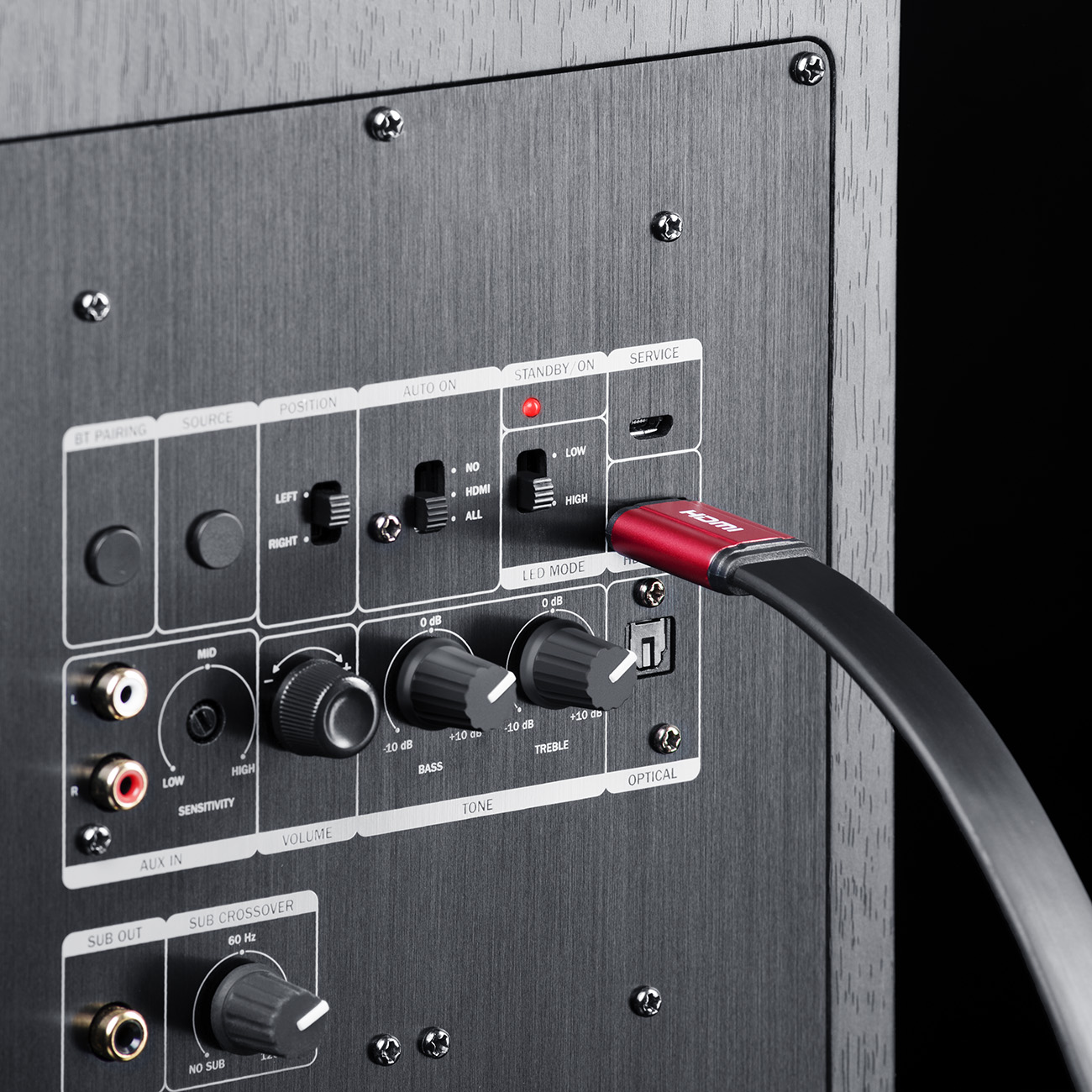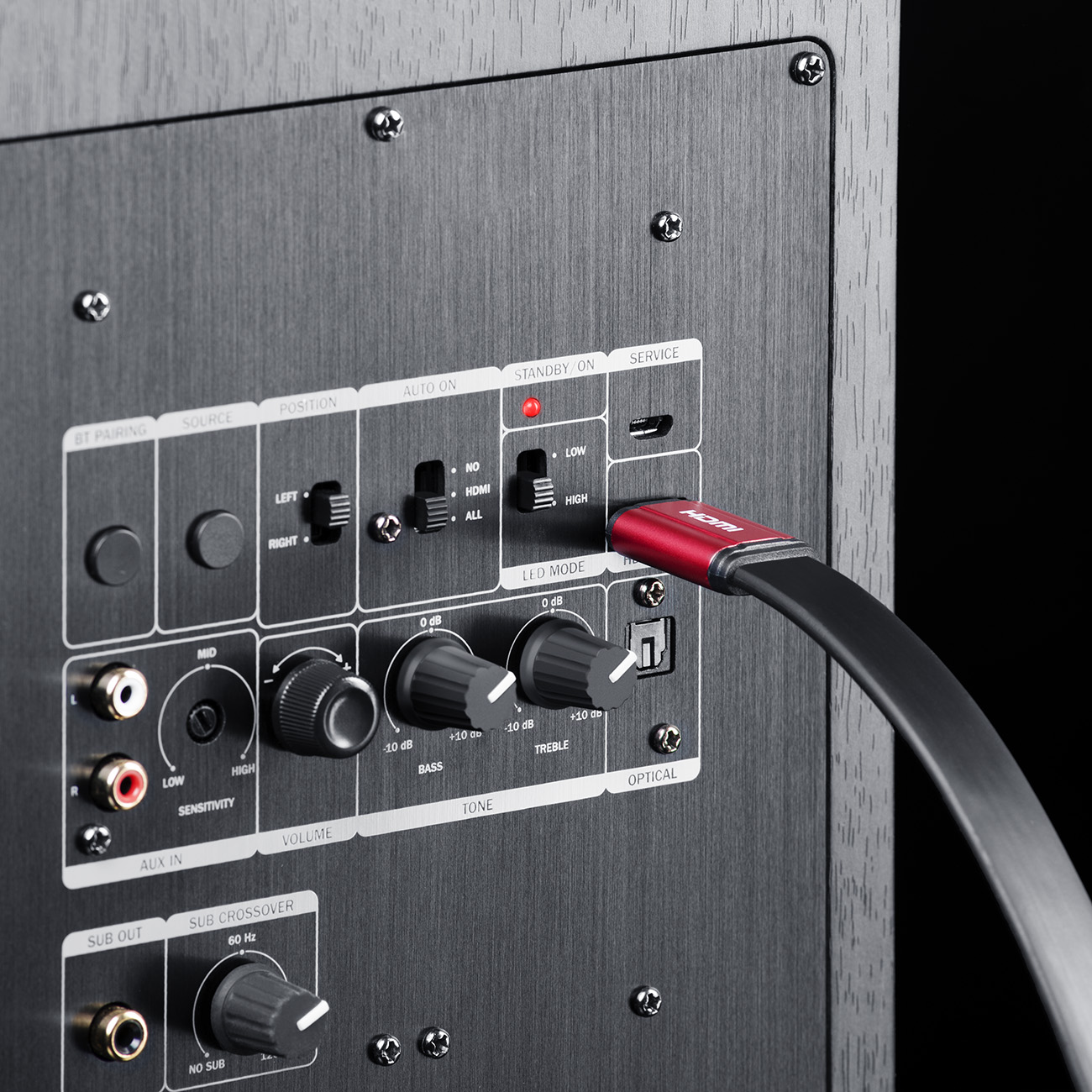 A smart LED, cleverly developed
The Teufel team chose not to include a display on the loudspeakers so as to preserve their sleek appearance. Instead, a simple LED uses different colours to indicate which source has been selection. A variety of pulse rhythms intuitively signals system activities. A good deal of effort on the part of the Teufel development team went into the creation of this seemingly simple feature. For instance, a difusor was placed before the LED in order to prevent the light from aggressively beaming into the room. In addition, a switch on the enclosure adjusts the brightness of the LED according to whether the front cover is in place or not. The position of the LED was also subject to careful scrutiny. Teufel product designers tested a total of 5 different placements before settling on its current location towards the bottom.
All connections and integrated electronics within the Ultima 40 Active are located in the active speaker. The developers decided to use the existing Ultima 40 speaker as the passive counterpart, a decision that let them concentrate their energies on the active components. The two speakers are connected via a cable. A subwoofer can also be connected to the active speaker for those who require an extra bass kick – a nice option for movie fans.
Coda: The Ultima 40 Active is the ultimate sound system for how we listen today
From music to movies, Bluetooth streaming to CDs and records, the Ultima 40 Active can do it all from a very small footprint. Without needing to purchase any additional equipment, the Ultima 40 Active makes it possible to enjoy hi-fi stereo sound from a range of sources. Movies, series and shows are also greatly enhanced, especially by the speakers' mighty double bass system. Connecting the Ultima 40 Active to a television is easy thanks to an HDMI input. In short, the Ultima 40 Active was made for those who expect more from sound systems while having less time to research different components and less space in which to put them. Without compromising on sound quality, the Ultima 40 Active is a practical sonic all-rounder for every household.
Title picture: Property of Google
All other pictures and media: Property of Teufel Audio