You have installed a Google Home speaker with voice control in your home, but you notice that the sound quality is rather poor when you first hear your Google Assistant. Nobody is likely to listen to music for a long time with it. But it doesn't have to stay that way, because connecting a Google Home speaker to your own stereo system is now even easier. We explain how.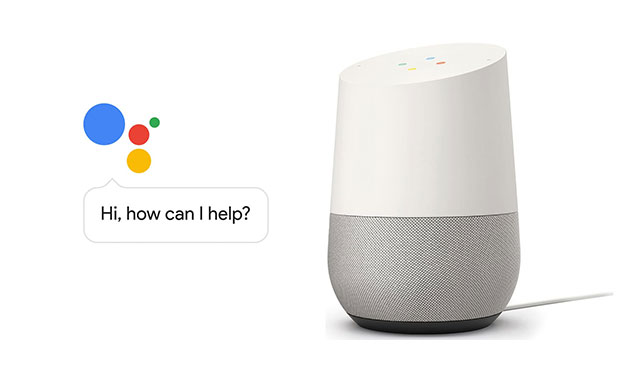 Option 1 > Voice control via Chromecast
Connecting your own system to Google Home via Chromecast enables the sound output of the requested content (radio, album, playlist) via Google voice control on the wirelessly connected system. This means that it is not the system itself that is technically voice controllable, but the music that is output via it. Those who do not necessarily want to switch the system itself on or off by voice command will be able to use the voice command advantages.
The technical requirements for this option are the installation of a smart home speaker from Google such as the Google Home or Google Home Mini as well as a Chromecast interface on the existing system.
> Read more: Chromecast built-in
Many Raumfeld devices, and also some Teufel Streaming systems, already have the Chromecast permanently integrated. This means that the Google Home device can already communicate directly with the system without any additional cables.  In addition, the Chromecast interface can be retrofitted with an additional dongle at low cost for many systems.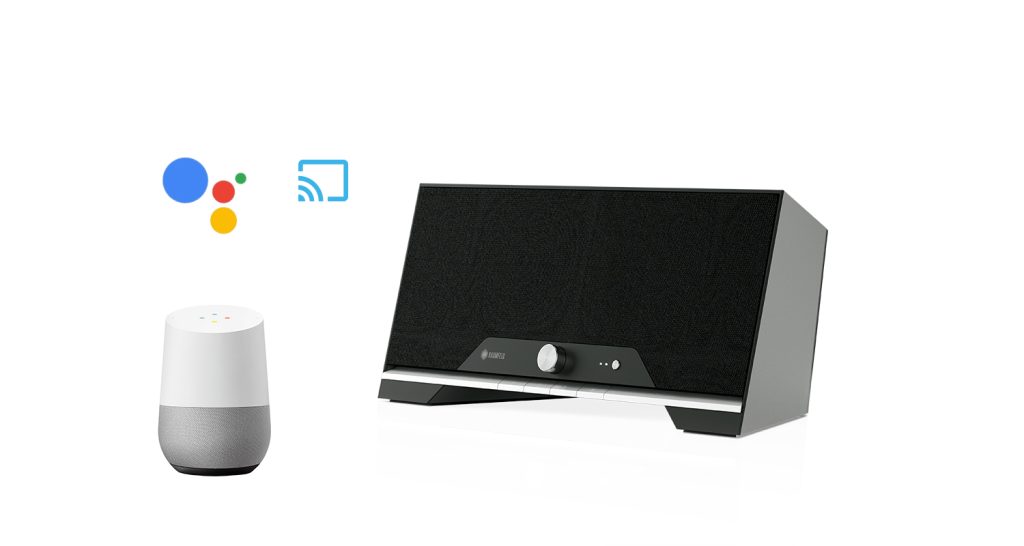 >  Read more: Streaming with Chromecast  
Set up Google Home with Chromecast at home in minutes
It is easy to set up Google Home and via the Google Home app, which starts with an easy-to-understand setup wizard.
A few taps later, the installation is already complete.The Google Home app also conveniently automatically recognises Chromecast-enabled devices. With the Google Home app, you can manage or group all speakers.
Option 2 > Voice control via Bluetooth
The current Google Home Mini offers a particularly practical innovation, because it is equipped with Bluetooth in addition to Chromecast. With this technical extension, Google is on the one hand catching up with its competitor Amazon, and on the other hand, offers new connection possibilities with Teufel Bluetooth speakers.
We would also mention that the connection of your own device to the Google voice control over this option makes the sound output of the contents called over the voice control (radio, album, playlist) possible. This means that it is not the system itself that is technically speech controllable, but the music that is output via it. This is a limitation which, however, should not greatly impair the enjoyment of hearing.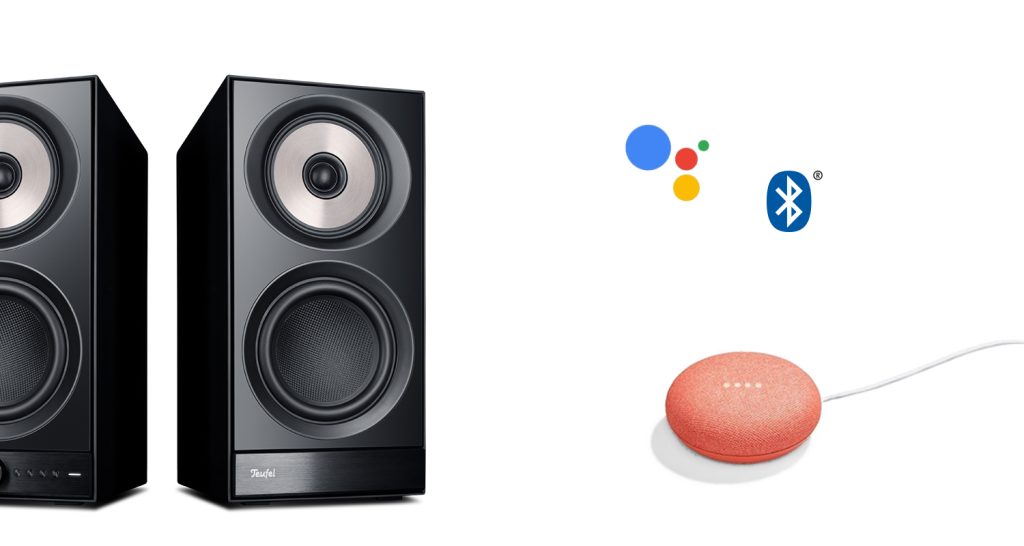 Google Assistant
What for Amazon Alexa is, and for Apple Siri, is for Google called the Google Assistant, and it works just as well. Voice commands like "OK Google: play Stone Roses" or "OK Google: next track" are recognised by Google Home and then performed. The selection of currently voice-controllable music services is limited to Google Play Music, Deezer and Spotify, with more to be added.
The world of Teufel Streaming systems – flexibly adaptable to your needs
Whether directly integrated music services, Chromecast apps for desktops and smartphones or connectable hardware extensions such as AirPortExpress, Amazon Echo Dot or Google Home – streaming systems from Teufel can be configured to individual requirements thanks to a high degree of flexibility.
Teufel Streaming devices