It seems today there are as many music streaming services just like sand on a beach. Yes, to clarify, Spotify isn't the only place you can listen to music. SoundCloud is once streaming service that manages to stand its own, against the high sea of competitors with its unique selling point. SoundCloud puts the focus on the community and up-coming artists.  You will rarely find mainstream music on SoundCloud. So read on, as we explore if SoundCloud could be the streaming service for you.
SoundCloud Streaming: Tariffs for listeners and creators
Are you listening or uploading? This is what SoundCloud will want to know first when you set up your account. Either you intend to listen to music or start uploading your own tracks to SoundCloud's large audience. This is what really sets SoundCloud apart from the others in the industry – it focuses on the community, and encourages listeners to discover new and unheard-of artists. It's free to connect music lovers to music creators, which is perfect for artists trying to establish themselves.
For both type of users, there are free versions. And you can try the 30-day free trial from SoundCloud without paying a penny.
The following account types for listeners:
| | SoundCloud kostenlos | SoundCloud Go | SoundCloud Go+ |
| --- | --- | --- | --- |
| Advertisements | ✓ | ✗ | ✗ |
| Offline usage | ✗ | ✓ | ✓ |
| Music library | around. 110 Million songs | + around 30 Min. Premium-Tracks | + around 30 Mins. Premium-Tracks |
| Audio quality | Standard | High quality (when available) | High quality(when available) |
| Price per month | - | 5,99 Euro | 9,99 Euro |
| Student price | - | - | 4,99 Euro/Month (max. 4 years in a row) |
The following account types for creators and the available functions:
| | SoundCloud Basic | SoundCloud Pro | SoundCloud Pro Unlimited |
| --- | --- | --- | --- |
| Available upload time | 3 hours | 6 hours | Unlimited |
| Statistics of your own listeners | Standard | Extended | All details |
| Features for embedded players | Standard | Extended | All features |
| Date of publication time | ✗ | ✗ | ✓ |
| Replace already published files | Yes, but you lose your previous statistics | Yes, maintaining all statistics | Yes, maintaining all statistics |
| Price per month | Free | 7 Euro | 11 Euro |
| Year subscription | - | 5,25 Euro/Month | 8,25 Euro/Month |
You can use SoundCloud as a browser version, as well as via the app for both Android and iOS. However, you can only use the app with a paid account, otherwise, your account will be limited. The audio quality is usually around 64 Kbit/s in Opus format. For a paid account though, such as the SoundCloud Go+, you can stream in a better quality, format AAC with 256 Kbit/s. But only when the music has been uploaded in such a quality.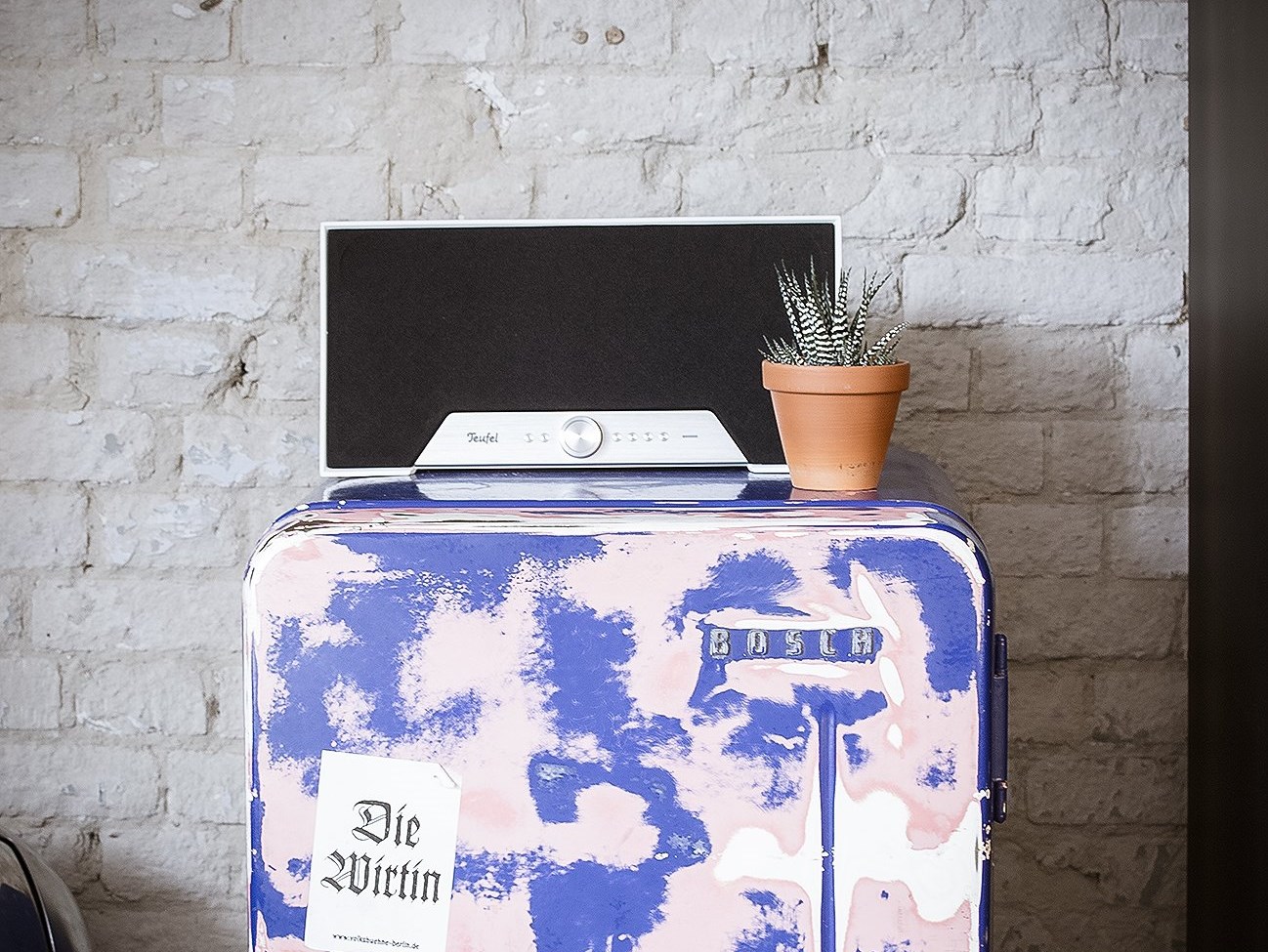 New music discovered via SoundCloud
A massive library of newcomers and secret tips. The huge selection that SoundCloud has to offer is fascinating and can be a little overwhelming. It's a rare thing to see well-known pop songs from the charts, which can make finding the right music a little hard. However, you do have multiple options to find songs you like:
The music pieces are sorted by genre – and a big help, when discovering new music
Playlists are a great place to start – for example, one contains all the currently most loved tracks on SoundCloud, the perfect way in.
For every piece of music, SoundCloud suggests similar titles
If you rate the music you listen to, you will receive an even better suggestion that fit your taste
So if you're getting fed up of the constant drool of similar sound music on the radio, then SoundCloud could be the thing you're looking for. It's the perfect place to discover new music and artist. However, if you do love the biggest hits in the charts, you could miss them when using SoundCloud. In the paid SoundCloud Go+ you will find a few licensed pieces of music, however, this is just a small part of what they offer. In this case, SoundCloud can't contend with the renowned Spotify or Deezer.
Teufel's multi-room for Streaming
Beyond the music: Podcasts and Audiobooks
On SoundCloud, it's not just music that they have on offer, but podcasts and audiobooks, too! Creators can upload podcasts at no costs, and easily share their show. They can provide the listeners with an RSS Feeds to keep their audience. And if you love to read stories aloud, then you can do it and upload them.
As well as this, SoundCloud offers the function to embed single songs, podcasts or playlists on other websites. Just like with YouTube, you can copy the embedding link and paste on your blog or social media. This function is great for creators, it allows them to reach an even bigger audience.
And this how you listen to SoundCloud: Streaming with Teufel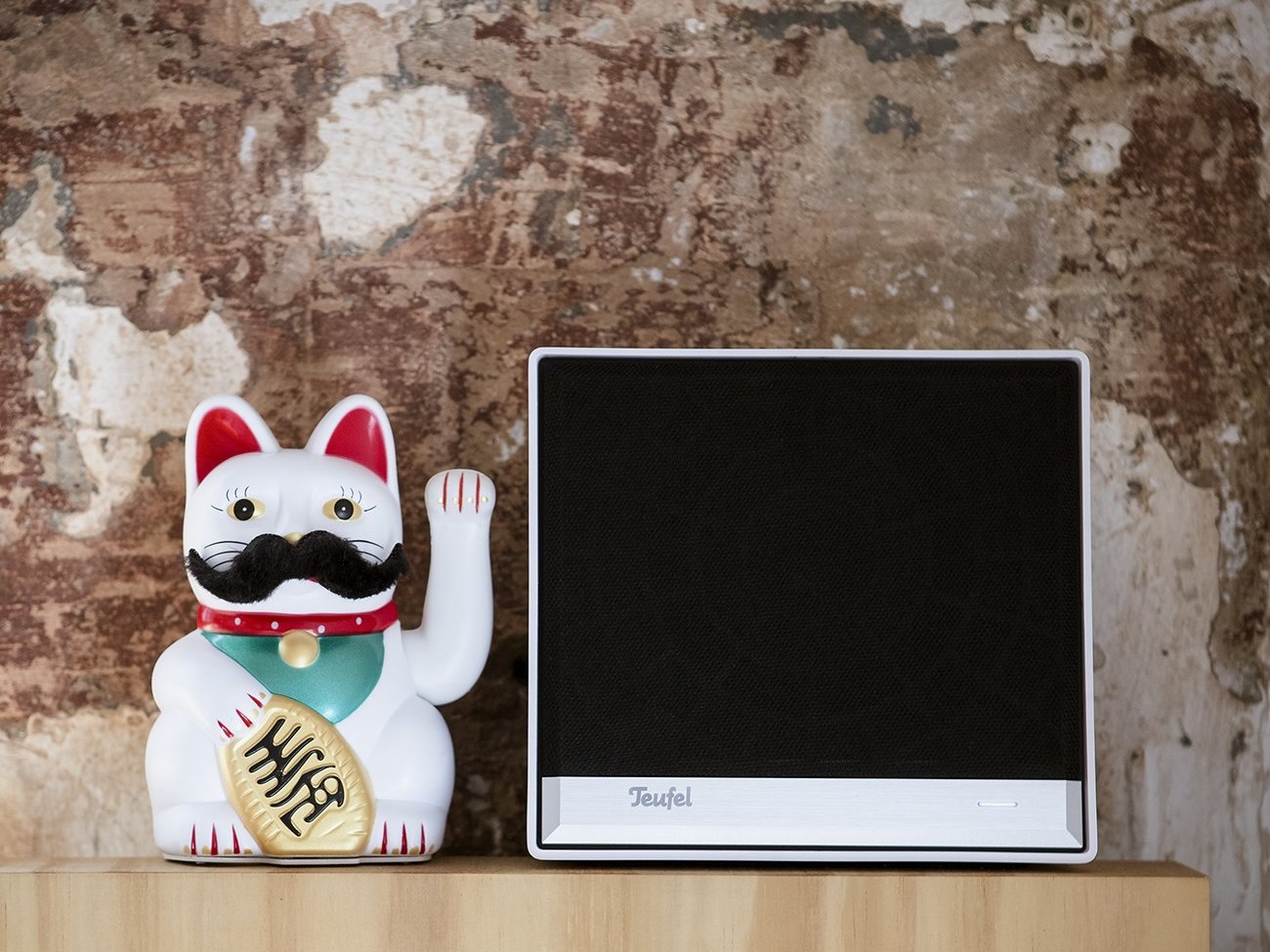 ▶ Teufel One S: It doesn't matter what you're doing or where you are, with Teufel One S you can hear music everywhere. Whether it be in the bathtub, cooking, or just relaxing. The small cube formed speakers fits easily into any room.  And via WiFi and Bluetooth you can experience the best sound. SoundCloud is one of the direct music streamers that is integrated into the system. And despite its small sound, it provides heavy playback thanks to a 2-way system and a passive membrane.
▶ Teufel Connector: You already have a sound system but want to make to stream easily? That's why we created the Teufel Connector to easily turn your sound system into a modern-day music streamer. The only thing you need to have is a cinch cable – then the streaming can begin.
Play wirelessly via Bluetooth loudspeakers
Conclusion: You want to hear something new? SoundCloud is made for you!
The online source for fresh music, as many artists turn to SoundCloud to present their music and they value the direct contact to the listeners.
If you're a music creator yourself, you can upload your tunes for free – in the paid version a lot of professional tools are made readily available.
With over 100 million music titles, SoundCloud offers a huge selection of music, more than its competitors.
Even in the free version you can easily listen and upload music with just a few ads in between.