How do you find new music when the available supply online is so large that it becomes virtually unmanageable? The question might sound strange, since you really do have everything at your fingertips – anytime and anywhere. However, many people waste time clicking their way through old playlists and albums they've already heard too often – despite a seemingly endless selection. And unfortunately a Google search of "best songs" will only give you lists of subjective, personal playlists at most. So how can you discover new music that you will like on the Internet? Here we suggest a few websites, apps and programmes that can help you do just that.
Find new music with Spotify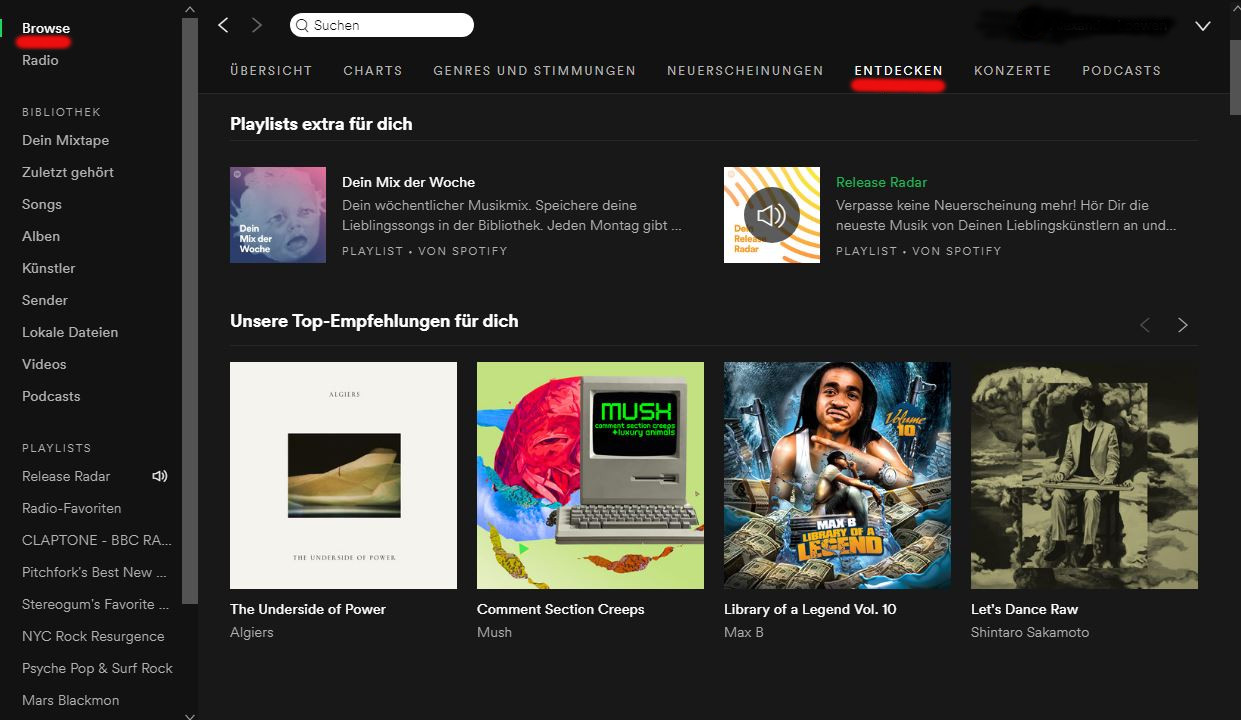 Streaming services themselves, and above all Spotify, make great efforts to provide their listeners with new, previously unknown music. After all, they have millions of available titles at their disposal. If you know how to use the existing functions correctly, you can always receive a steady supply of new music. On Spotify, this is called Discover, and on Tidal, it's called Novelties. Deezer's Flow mixes new songs with songs you've already listened to.
Let's take a closer look at Spotify Discovery. You have four different ways to find new music:
✔ Discover Weekly: Based on your listening habits, Spotify creates a personalised playlist every week with recommended music that you have not listened to before. The playlist mixes genres, and guarantees a full mix of brand new songs to inspire you.
✔ Your Daily Mix: Here you can find 5 different recommended playlists that are refreshed daily. Categorised by genre, the playlists feature a mix of music that you have recently listened to as well as recommended artists within the same genre.
✔ Release Radar: This playlist is specifically created to introduce you to new releases. It contains 30 songs from artists that you already follow on Spotify, but that are not available in your Spotify lists.
✔ Artist recommendations: You will also find suggestions for specific artists according to other artists that you have listened to in the Discover section.
With these Spotify tricks, you can organise your playlists even better.
Create your own genre network with Spotify Artist Network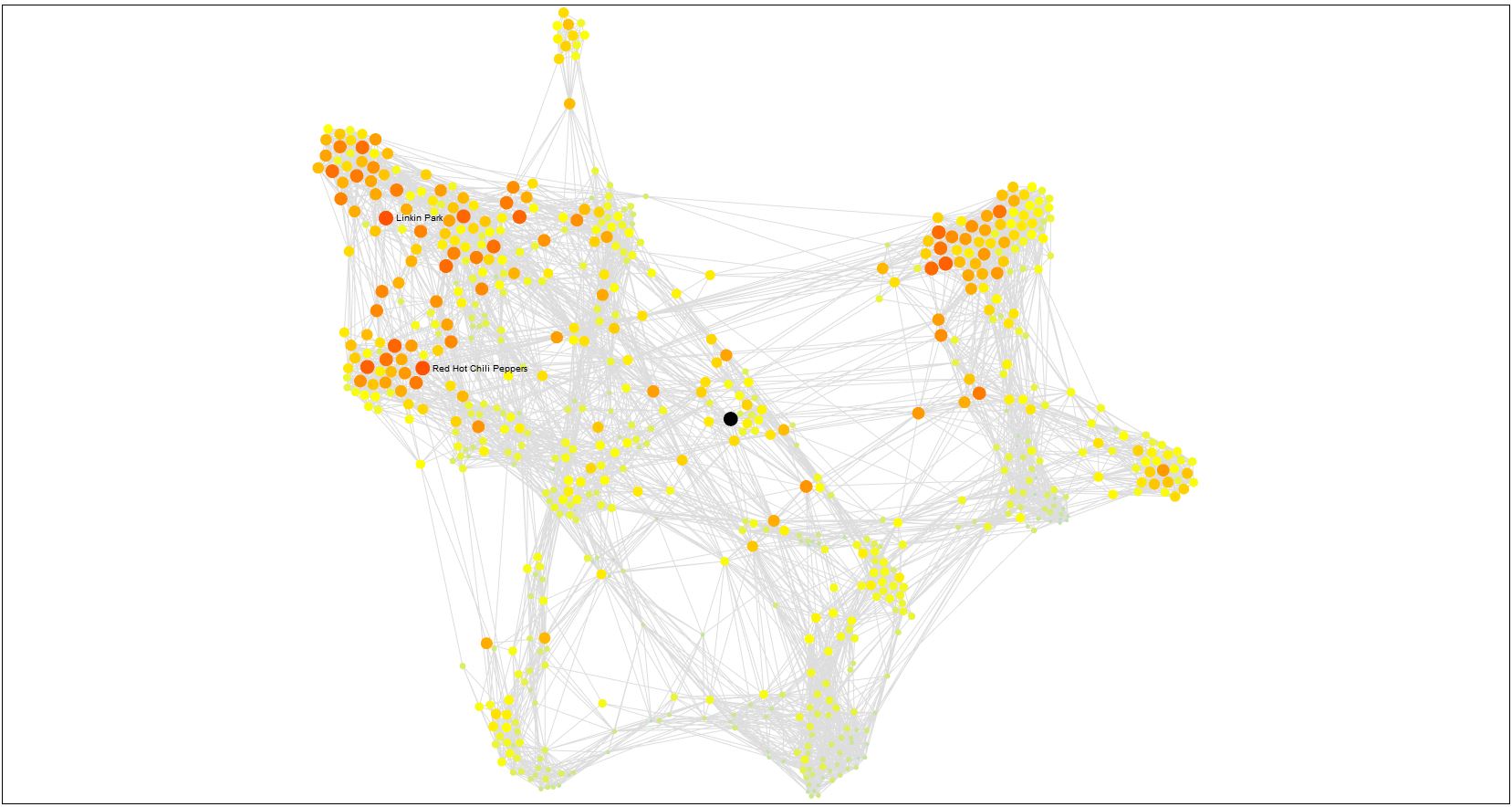 The "Spotify Artist Network" project taps into the database of the largest streaming service in the world. More specifically, the "Artist Network" makes use of the very extensive category grid of Spotify. Each artist on Spotify is assigned to categories depending on factors such as genre and year of publication. On this data basis, the algorithms create playlists like the mix of the week.
On the polsys.net website you will find a tool that takes an artist searched for by the user as its starting point and from there spins a network of other acts. The closer a band is to the source, the more (musical) similarities exist. The larger the point of a band, the more popular it is among Spotify listeners. In our example we searched for Metallica as our source artist.
The minimalist site is very easy to use:
➊ Your enter the name of an artist in the search bar.
➋ After a short time, the name of the artist is displayed under the input window.
➌ Click on the displayed name and within a few seconds the tool will create a network.
You can now zoom into the graphic representation and see which other artists are connected to the chosen act. Each of the points can be clicked on and you will be redirected to the corresponding artist page on Spotify.
Stream your favourite music via Bluetooth or Wi-Fi:
Find new music with Gnoosic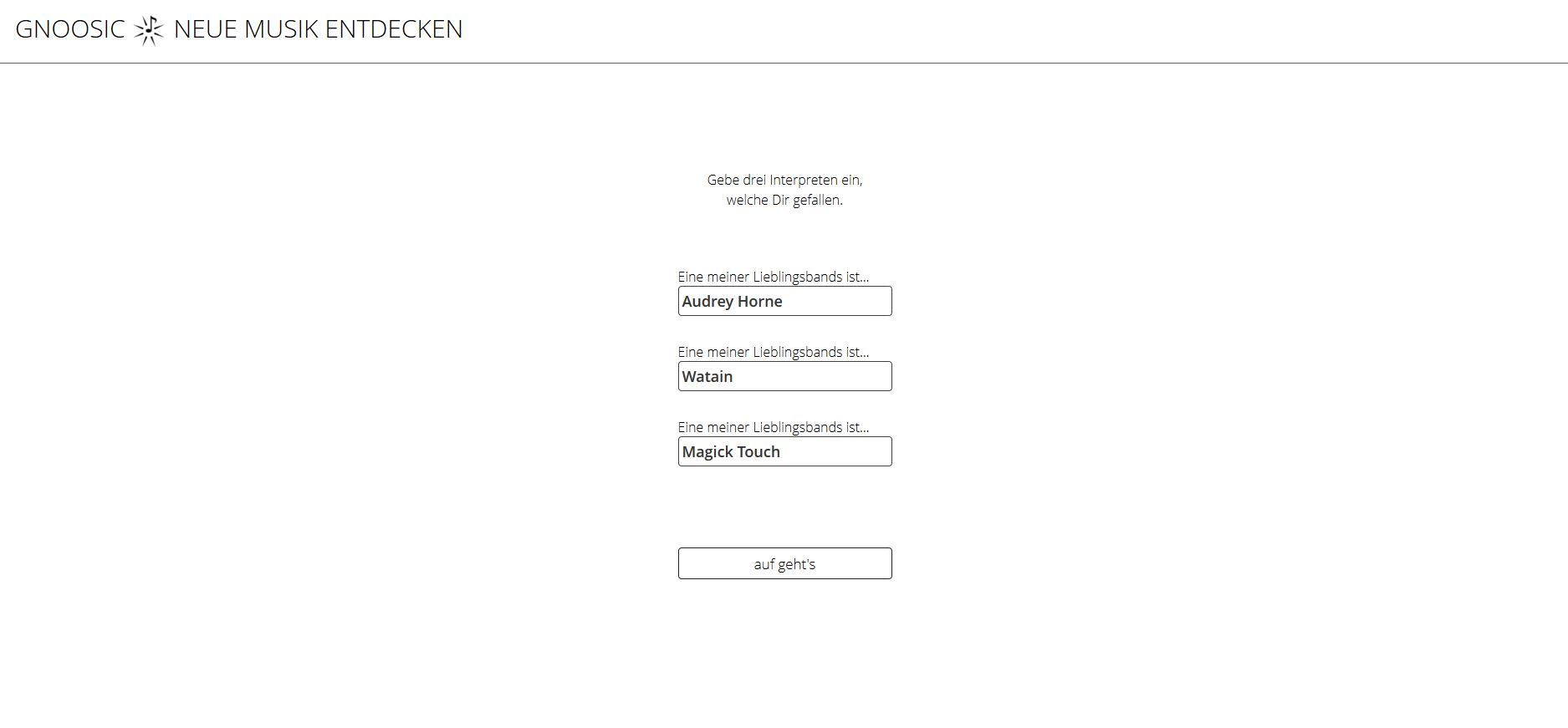 gnoosic.com will provide you with new music suggestions based on three indicated "favourite bands". You can then rate suggestions by clicking "I like it", "I don't like it" or "I don't know". The suggestions are well mixed, mostly well recommended and also contain unknown bands.
The database for music nerds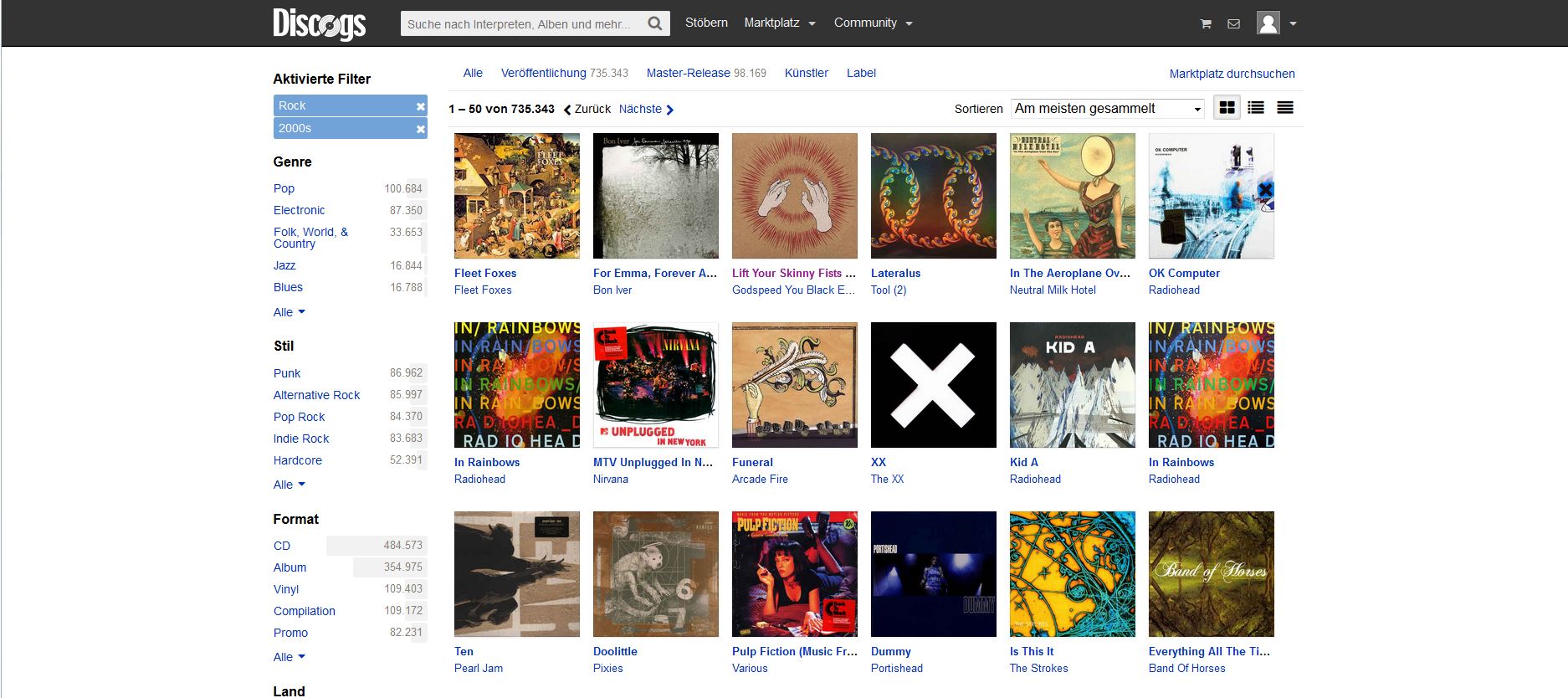 discogs.com is already a real institution among music fans on an international scale. First and foremost, Discogs is a community-based database. Based on the database, users can submit ratings and create music collections.
If you want to search for new music, the Browse section offers you a whole range of possibilities. You can filter the database by genre, style and publication decade. The filtered selection can be sorted by criteria such as "most collected" or "announced". Discogs is a great port of call for new music, especially if you already have some basic musical knowledge. If that's the case, the search can be really fun and will help you discover new releases as well as classics that you haven't come across before. This site also serves as a marketplace for vinyl records and CDs.
You bring the music, we'll bring the sound
▶ Streaming: Wi-Fi? Check! Bluetooth? Check! Cinch input? Check! The Teufel Stereo M set is a pairs of 3-way speakers with comprehensive connectivity and outstanding sound.
▶ Stereo: A CD receiver and two speakers that have it all – what more could a music fan need? The complete Kombo 500 system offers the best stereo sound and modern connectivity standards such as Bluetooth aptX, NFC, DAB+ and USB interface.
More speakers for outstanding music enjoyment
Conclusion: 4 points of contact to expand your music universe
In the Spotify Discovery section, there are several ways to track new acts.
Use the "Spotify Artist Network" tool to create artists networks from your favourite band.
Gnoosic proposes new music based on three favourite bands.
Discogs is a large database with an active community, where you can browse and find new music easily.
Image 1: ©Spotify. Souce: Spotify Desktop App
Image 2: ©Polsys. Source:
Labs.Polsys
Image 3: ©Gnoosic. Source:
Gnoosic
Image 4: ©Discogs. Source:
Discogs