The Edith Head of film music
What Edith Head once was to custom design, Hans Zimmer now is to film music: An industry professional whose stamp seems to be on every major release. To understand why Hans Zimmer's work is so sought after, one only need to listen to the score for Christopher Nolan's The Dark Knight Rises. The music perfectly accompanies Alfred, Commissioner Gordon and Robin's journey from the beginning of the film to the very end. It connects the viewer emotionally to the characters and endows each shot with significance.
Speaking the language of emotions
If the images on the screen tell the viewer what's happening, Hans Zimmer's score indicates why it matters. Without it, events wouldn't seem as meaningful and there wouldn't be nearly as many goose-bump inducing moments. This applies equally to the rather melancholy and mystical score for The Pledge  and the whimsical soundtrack for Driving Miss Daisy.
Along with the directors he works with, Hans Zimmer can be said to co-create the movies he works on perhaps like no other composer since Bernard Herrmann collaborated with Alfred Hitchcock. For over 20 years, Zimmer has been one of the – if not the – most successful and influential film composers in Hollywood. His only Academy Award to date was for the The Lion King's iconic original score, but Zimmer's work has been nominated no fewer than 9 times, including for the films Interstellar, Gladiator and The Dark Knight.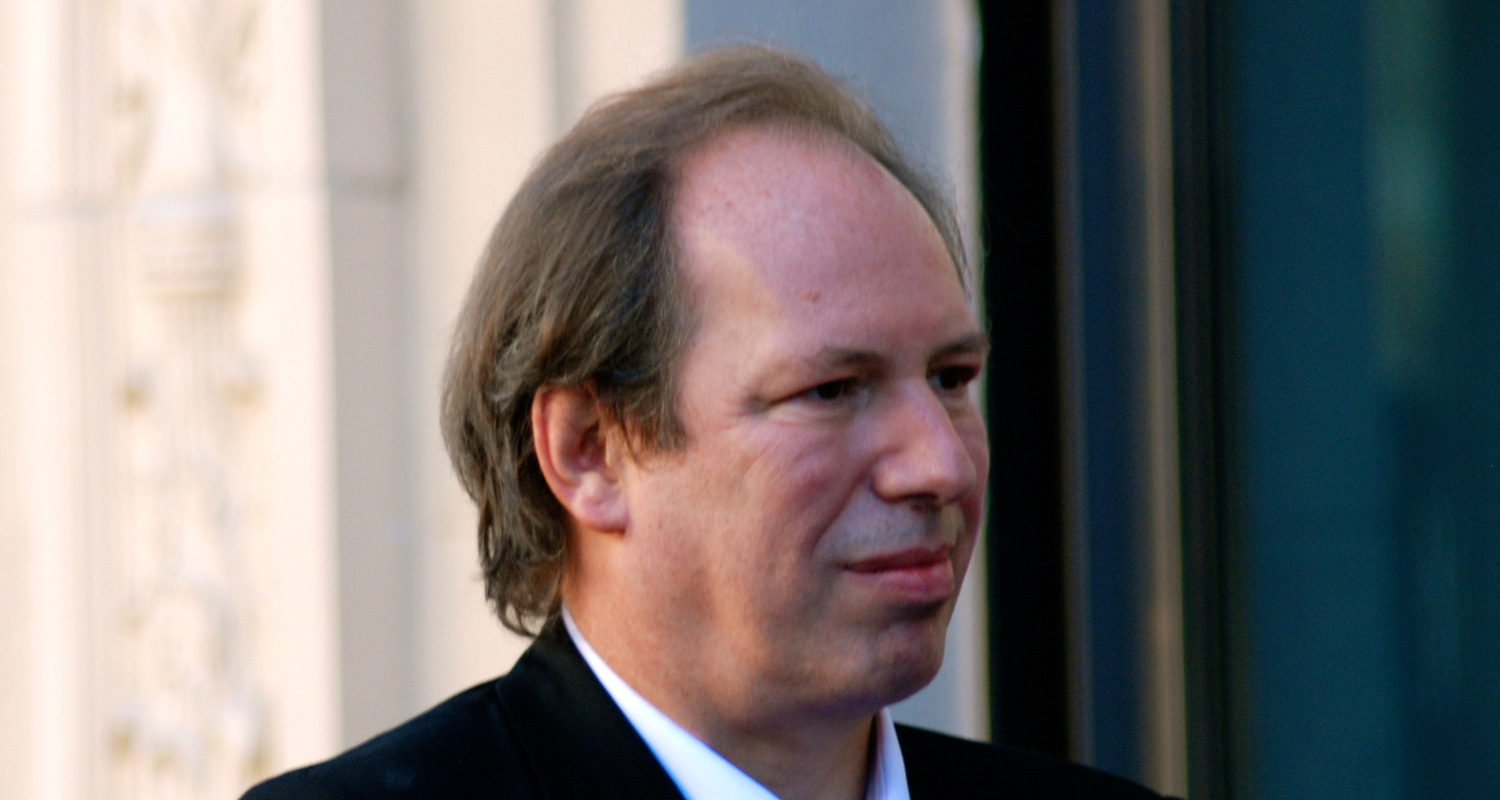 Frankfurt, London, LA
What reads like a series of major airline terminals is really a listing of the places Hans Zimmer has lived throughout his career. Born in Frankfurt, Germany on September 12th, 1957, Zimmer moved to the United Kingdom where he attended a private boarding school near London. Surprisingly, he didn't pursue any type of formal musical training. Instead, Zimmer looked for work in the music industry directly after leaving school. Since he didn't consider himself good enough at the guitar, he concentrated his efforts on the keyboard. As the 1980s era of synth-pop approached, this decision paid off. While playing keyboard for The Buggles, the group landed a hit song with 1979's "Video Killed the Radio Star." The video for this song was, coincidentally, the very first music video ever played on MTV – an auspicious start for a man who would work closely with both music and film. This early success was followed by membership in smaller snyth pop and New Wave bands. Zimmer also began composing jingles for television and radio.
During this time, Zimmer came to know Stanley Myers. This prolific British film composer hired the young keyboardist and budding composer as his assistant and taught him the practical ins and outs of composing for movies, especially when it came to arranging for an orchestra. The other influential person to enter Zimmer's life at this time was the Hollywood director Barry Levinson. Levinson was looking for someone to write the music for his upcoming film Rain Man. It was Levinson's wife who called his attention to the music in a today little-known movie called A World Apart composed by none other than Hans Zimmer. Myers sought out Zimmer in London and hired him to compose the original score. The result was a score done very much in the style of the sleek synth sound of the eighties that still holds up remarkably well today. The dramatic story went on to be the highest grossing film of 1988, won four Oscars and was nominated for best film music. Hans Zimmer was on his way.
The man everyone wants to work with
The movies that succeeded Rain Man include the action film Backdraft directed by Ron Howard and Black Rain (movies with "rain" in the title being very popular in the 80s) by Ridley Scott, a director with whom Zimmer would repeatedly collaborate. Other directors associated with Zimmer include Christopher Nolan and Gore Verbinski of Pirates of the Caribbean fame.
One thing that makes Zimmer so popular with directors is his ability to understand a story and then enhance it at just the right areas. This sounds easy, but isn't. The process whereby the director and composer decide on what music should come where in a film is called spotting and, by all accounts, Zimmer is among the best spotters in the industry. Part of this ability can be attributed to talent, but the other part is simply hard work.
Another thing that directors appreciate about Zimmer is his ability to produce music within budget. The predominant way he was able to save money and production time was to make effective use of digital music. This isn't to say, however, that Zimmer doesn't also appreciate analogue sounds. His recording studio contains a 40 year old modular Moog synthesizer that can be heard in the soundtrack for The Dark Knight Rises.
Always the same score?
The typical Zimmer sound can be heard in Backdraft and Black Rain: Lush orchestral arrangements along with the abundant use of electronic elements. These trademarks led to accusations that Zimmer always produces the same bombastic sound for the Blockbuster movies he works on.
This, however, does a disservice to Zimmer's talent and certainly no one hires him to compose the same score over and over again. The list of recent films by Zimmer's film score company Remote Control Productions in Santa Monica, California bears witness to the composer's ability to constantly innovate his sound. The score to Guy Ritchie's Sherlock Homes, for instance, employs sounds inspired by traditional Jewish klezmer music. Like the rest of Zimmer's music, the score is not lacking in bombast and grandiosity and yet does this really make the music redundant? The fact that all of Zimmer's scores share the same ability to get under viewers' skin and pull them into a movie, in our view, does not make them clones of each other. In fact, Hans Zimmer's music is fascinating for showing how many different ways there are to produce effective film music – an infinite tapestry of sound which, on a surround system, is a pure delight. What more can home cinema fans ask for?
Title Picture: By Richard Yaussi [CC BY 2.0 (http://creativecommons.org/licenses/by/2.0)], via Wikimedia Commons
1st picture: By Thomas Schmidt (netAction) (Own work) [CC BY-SA 3.0 (http://creativecommons.org/licenses/by-sa/3.0)], via Wikimedia Commons