Huge selection of films, simple implementation and outstanding sound – Dolby Atmos has conquered the hearts of home cinema lovers in recent years. The big difference between Dolby Atmos and other surround sound systems is that sound effects are realistically reproduced from above. Atmos systems have additional high-frequency loudspeakers for this purpose. These can be screwed to the ceiling, but there is another way to reproduce the height dimension.
Note on surround systems: The number of ceiling loudspeakers is indicated by a third number. Meaning a 5.1 system with two ceiling speakers would be labelled "5.1.2".
From major pledge to the new standard
The first Atmos systems came onto the market in 2014. A/V receiver manufacturer Onkyo made the first move. Already people started claiming that Atmos would be the biggest innovation in home cinema since the introduction of surround sound systems in the 1980s. And so it's not surprising that the 3D sound standard has quickly established itself. Its ease of integration could have contributed to its success.
These are the essential requirements for Dolby Atmos:
An A/V receiver that can decode Dolby Atmos.
A loudspeaker set licensed for Dolby Atmos.
Sound material mixed for Dolby Atmos.
The number of Blu-rays with Dolby Atmos sound track is now considerable. In addition, some film titles are also available on Netflix with Atmos sound – if certain requirements are met.
Atmos has long been used in large commercial cinemas. However, the standard is not widespread there either – see the new Dolby cinemas in the UK here.
Object-based instead of channel-based – the technology behind Dolby Atmos
Dolby Atmos, unlike its predecessors, works not only channel-related, but also with so-called sound objects. With the "old" Dolby standards for 5.1 or 7.1 systems, the sound was mixed exactly for the six or eight channels available. Each channel or loudspeaker was assigned its own audio information. If the sound of an explosion visible in the left half of the picture was to be heard on the left side as well, the front and rear loudspeakers on the left side had to be controlled with corresponding sound data.
This limited the manufacturers of home cinema systems in that they could only use a specified number of speakers. Dolby Atmos, on the other hand, can work with a set of at least eight (5.1.2) speakers as well as up to 32 channels. This is due to the sound objects.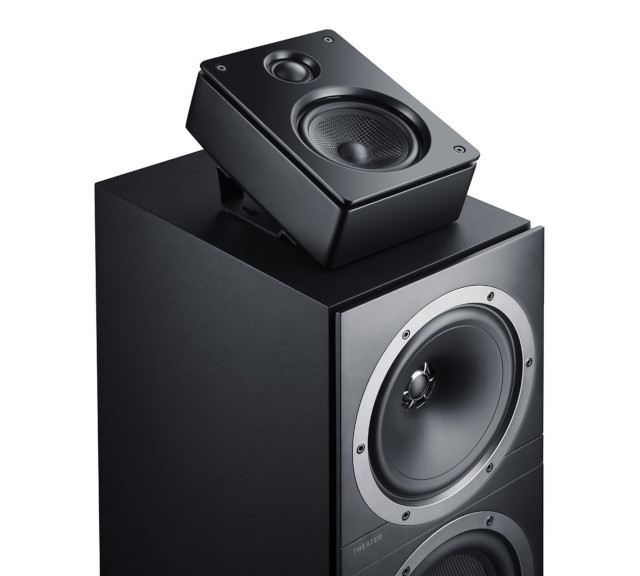 When filmmakers now produce in Dolby Atmos, they can spatially represent these sound objects without having to commit to a specific channel. An explosion on the left side of the screen is now simply defined as a sound from a certain position on the left. The foundation or the so-called sound carpet still consists of a classic 5.1/7.1 construct.
Dolby Atmos integrated into Home Cinema
Atmos home cinema systems usually combine 5.1 or 7.1 sets with additional speakers for the height dimension. The surround loudspeakers remain in place. The additional high-frequency loudspeakers can either be mounted on the ceiling or in the room or on front or surround loudspeakers.
The suggestion not to place the Atmos loudspeakers on the ceiling does not sound entirely conclusive at first – after all, the sound effects should sound as if they were coming from above. The secret of the process lies in the targeted use of sound reflections. The Atmos loudspeakers are oriented towards the ceiling and are configured in such a way that the sound effects arrive at the listener's seat as height effects.
Dolby Atmos as standard is downward compatible and is also reproduced by a conventional 5.1 system – but without the corresponding signals for the ceiling speakers.
Sound high-altitude flight with devil and Dolby Atmos
Ready to play Atmos system or expansion set for your existing surround sound system – Teufel gives you the choice:
▶ Teufel Reflekt: The old system still works, but doesn't support Dolby Atmos? Then the Reflekt speakers are exactly what you're missing for sound luck. They deliver real 3D sound and can easily be placed on existing stand speakers, for example. In addition, there are Atmos satellites with integrated wall mounts; they can be used as rear speakers – real all-rounders in home cinema.
▶ LT 5 AVR for Dolby Atmos "5.1.4 Set": Get the full 3D sound package with this set. We've integrated uppfiring Atmos speakers into the LT5 columns, so you get real 3D sound and don't have to worry about placement. The set also comes with an Onkyo high-end receiver that's ready for pretty much any application scenario.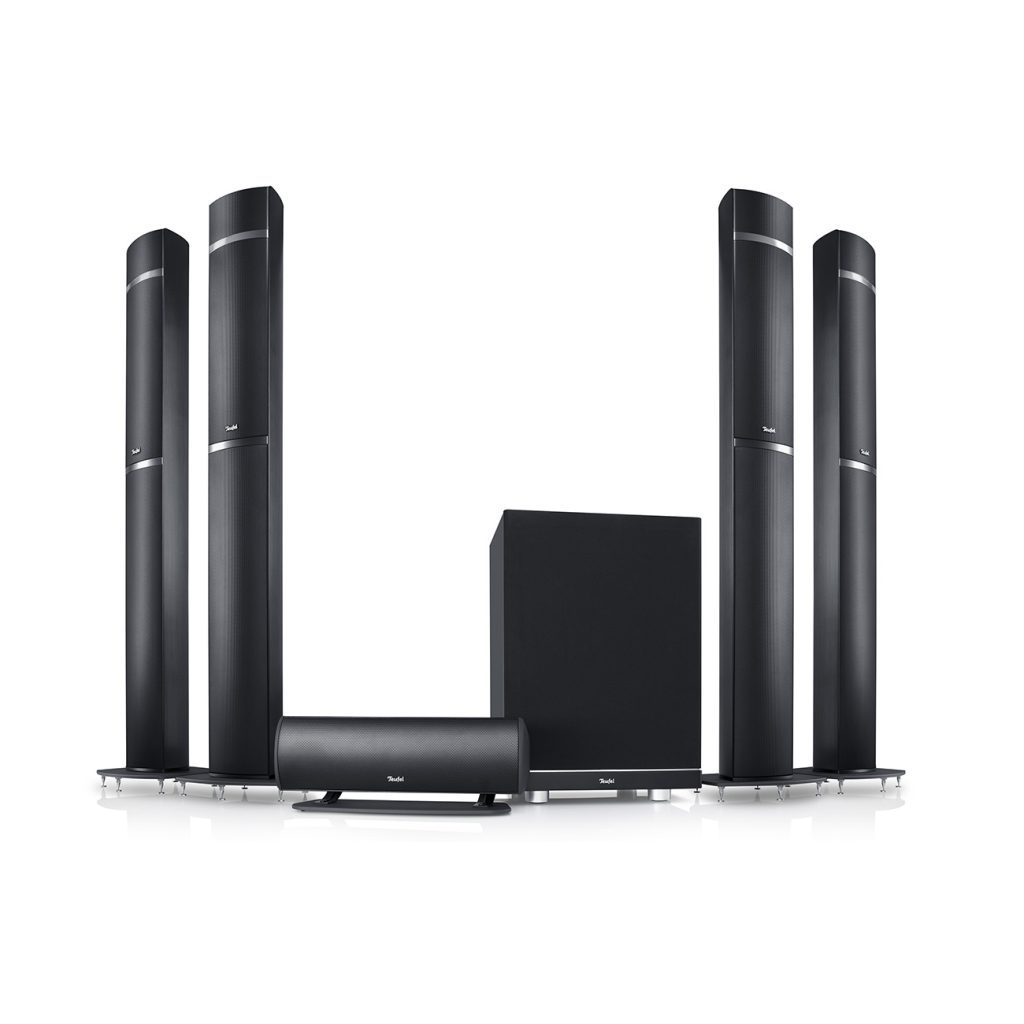 The Frankfurter Allgemeine Zeitung (F.A.Z.) has already stated in a test report on Teufel's "LT5 licensed by Dolby Atmos" that this system works perfectly: "This is home cinema in a quality that many a cinema can only dream of," writes the author of this article.
Conclusion on Dolby Atmos
Dolby Atmos is a sound standard for the reproduction of high-altitude effects used in cinemas and home cinemas.
The height effects are reproduced via ceiling loudspeakers or upwards radiating loudspeakers.
For Atmos sound, the speaker set and receiver must support Atmos. The film and sound material must also be available in Atmos format.
Atmos sound is not only available on Blu-rays; streaming providers such as Netflix also offer corresponding films.