It's our final decade in the 40 Years of Teufel celebration and we've ended up in the modern times. The 2010s. Despite us all being unsure on how to name the decade, we are all fully aware of the many great things these years have offered from computer tablets, Telsa cars, 8D Audio and much more! We decided to throw another curve ball and look at the best musical comebacks that occurred in the 2010s. So, sit tight and buckle up as we list 10 music comebacks in 2010.
Spice Girls
First album: Spice, 1996  I Absent: 11 years I New music: No I New tour: Yes
One of the most successful girl groups ever to grace the planet. This powerhouse of woman topped the chart with countless hits, their debut album Spice sold more than 31 million copies! They made not one, but two comebacks in 2010s! The first comeback, despite only being flash comeback with their one performance at the 2012 London Olympics. They announced in late 2018 that they will be touring in the following year. There was huge excitement and the 13-date tour and it generated a whopping €153 million including merchandise sales. The Spice Girls sadly didn't release any music, but perhaps that was best – nothing worse than a comeback with bad music and they weren't known for the musical talents.
David Bowie
First album: David Bowie, 1967  I Absent: 10 years I New Music: Yes I Toured: No
Named as one of the most influential artists in the 20th century, Bowie had a lot to risk with a comeback. Critics felt his later album, Reality Heathen were missing the legendary status that was often associated with Bowie. However, braving the critics in 2013, he released a new album after a 10-year break. And what a joy it was. The lead single Where Are We Now generated a buzz and the album topped the charts around the world. However, unlike the Spice Girls, despite the new music he made no public performances and no interviews. Instead only releasing 42 words concerning the album.
This was followed up with ★ (Blackstar), which he tragically released 2 days before his death caused by liver cancer. His news music was met with great acclaim, with many claiming it to be the last trick in his book, as the album talked about his illness and loss, which he had kept private from the public. A true send off for a legend.
The Stone Roses
First album: The Stone Roses, 1989  I Absent: 15 years I New music: Yes I Toured: Yes
The Stone Roses released their debut album in entitled The Stone Roses in 1989, and has often be regarded the best rock album of all time. They went on to release one more album, Coming Again in 1994. Expectations were high due to success of their first album, however, the album received mixed reviews. The band then separated in 1997 with members each having success in the music industry via other means. They reunited in 2011 to for a Reunion Tour, the band originally announced just two dates in their hometown of Manchester. The tickets sold out in just 15 minutes making it rocks fastest selling concert to date. The reunion tour then turned into a worldwide tour with 55 shows.
They also went to play other shows in the following years. In 2016 the band released two new tracks, the first new material form the band in over 20 years. In 2017 the band performed in Glasgow, where the lead singer said "Don't be sad it's over, be happy that it happened" – which was in response to rumors that this would be the band's last performance.
Kate Bush
First album: The Kick Inside, 1978  I Absent:  35 years (from stage) I New music: Yes I  Toured: Yes
Weird, wacky and high-pitched. Probably the first three words that come to mind when we think of Ms. Bush. She took a massive 35-year break from performing. She still released new music, but said due to more involvement in the recording process an the creating art work regarding her new music, she never had time to tour. But in 2014 she announced a 22-night residency in London named Before the Dawn, which was sold out in 15 minutes. Typical Bush style, she banned camera and released no DVD, but instead released just an album. The new concerts were met with great success and good reviews despite the privacy.
In 2011 she released a new album, 50 Words for Snow, which charted okay around the world. But it's excitement was nothing compared to the buzz she caused announcing her London residency. It seems she still loved for her 70's classics.
Don't forget to read:
Justin Timberlake
First album: Justified, 2002  I Absent: 7 years I New music: Yes I Toured: Yes
The American heartthrob got us all excited with the announcement of his new album The 20/20 Experience. Despite his absence from music he was still in the spotlight taking leading roles in films such as Friends with Benefits and the Bad Teacher. The album was a major success with 6 million worldwide sales, though it didn't beat his previous albums both which sold around 10 million. The new album was actually part of a two-part project with the second part of the album being released 6 months later. He then delighted fans even more by starting a tour under the same around the world.
Blur
First album: Leisure, 1991  I Absent:  12 years I New music: Yes I New tour: Yes
Blur made it big in 1997 with their song entitled Song 2, starting with the iconic "whoo hoo".  After this the band went on a mini hiatus, with the leading guitarist Graham Coxon leaving the band. In the early 2000s they stopped touring and stopped releasing music. In 2008 they announced the band would reunite for concerts in Hyde Park. This went on to them headlining Glastonbury in 2009, which the Guardian marked them as the best headliners of a decade.  It took another 6 years before the band released more music though.
In 2015 they were set to play at concert in Japan, however it was cancelled, and the band, not wanting to waste their time headed into the recording studio and recorded what would become their 6th album, and first album in 12 years, The Magic Whip. The album was praised for its combination of the band's previous genius and new musical flavours.
Sade
First album: Diamond Life, 1984  I Absent: 10 years I New music: Yes I New tour: Yes
Sade's smooth jazz rock dominated the 1980s with songs such as Smooth Operator and Your Love is King. They stood out when amongst the bopping around of the 80s with their subtle tones. And just to make sure things are clear, Sade is both the name of the band and the lead singer, but we're referring to the band.
After a massive 10-year hiatus the band regrouped to record their new album Solider Of Love. It was also the first time that the band members had all been together since their last tour in 2000. Sade herself had become a recluse rarely making any public appearances in 10 years. The album was well received with praise for the lead singers subtle voice and distance. They promoted the album with a new tour Sade Live, which toured the world in 2011.
Discover your favourite songs again with good sound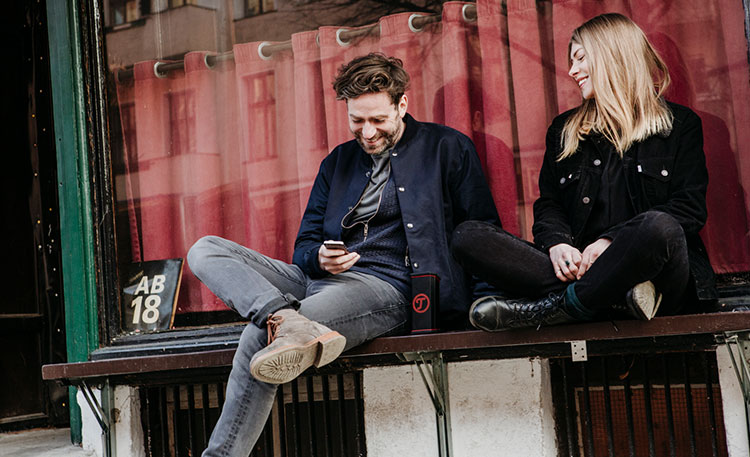 The Rolling Stones
First album: The Rolling Stones, 1964  I Absent: 11 years I New music: Yes I Toured: Yes
The Rolling Stones is one of the most successful rock bands to have graced this planet, often penned as rivals to the Beatles. We love how the press put a twist on things. Despite being predominately known for their earlier work, the Stones did release albums regularly up until the late 90s.
They then released their A Bigger Bang album, which tried to take things back to their roots and was an album with less experimental music and less mixing. The album was met with great success. However, it took the band another decade to release new music.
After a 11-year break the band released a new album Blue & Lonesome in 2016. This album took it back to root even more and was an album covering the favourite blues songs that originally inspired them back in 1960s. It was their first album to only consist of covers. It won them their first Grammy in 23 years, earning the best blues albums in 2018. They record the album in just three days.
Oasis x 2
First album: Definitely Maybe, 1994  I Absent:  10 years I New music: No I New tour: Yes
Our last two both come from the same band. Okay this cheating a little bit, but it still kind of counts… Oasis were one the most celebrated bands in the 1990s. There Beatles-like music style excited the masses, and they have left us with classics such as Wonderwall and Don't Look Back in Anger. Due to issues between the siblings the band broke up in 2009.
However, the new decade saw both the boys returning to the music scene, but this time with their own bands. Perhaps too much personality for one band. Noel was quick on his feet forming Noel Gallagher's High Flying Birds in 2010. They have released three albums all reaching UK number one, and charting internationally well. Liam Gallagher released his album As You Were in 2016, which made it to number one in the UK. He is due to release his newest album later in the year, entitled Why Me? Why Not. It's sad that the band haven't got back together, but we happy that they both found their way back to music. Who knows, maybe there will be the Oasis reunion we're all hoping for.
Roundup
Many sentimental music lovers had their fill of great music from classic rock bands to the Spice Girls this decade. Of course there were many more, but sadly can't make an endless list. However, it's interesting to see how each artist handle their comeback, some naming it as a reunion and others simply just carrying on from where they left off.