HDMI stands for High Definition Multimedia Interface and has become an inextricable part of home cinemas and home entertainment systems. When the interface was first introduced in 2003, it was cause for celebration by anyone looking to simplify his or her home entertainment experience. That's because as a digital replacement for analogue interfaces, HDMI enables the simultaneous transmission of picture and sound. But there is more! HDMI ARC and HDMI CEC also have hidden depths that we're going to explain.
HDMI ARC – one cable less
The abbreviation ARC stands for the Audio Return Channel. ARC has been supported since HDMI version 1.4 and by almost every TV. It makes it even easier to connect a home cinema system to the television. Thanks to HDMI ARC, a device can both receive audio signals from a single source and send them back via the same cable.
HDMI ARC can therefore be used to control the receiver, to which the sound system and a Blu-ray player can be connected. As the following graphic shows, the television receives picture and sound via antenna or cable and transmits the signals via HDMI to the AV receiver or amplifier. It sends the audio signals to the loudspeakers. Thanks to HDMI ARC, signal transmission also works from the Blu-Ray player via the receiver to the loudspeakers and the television.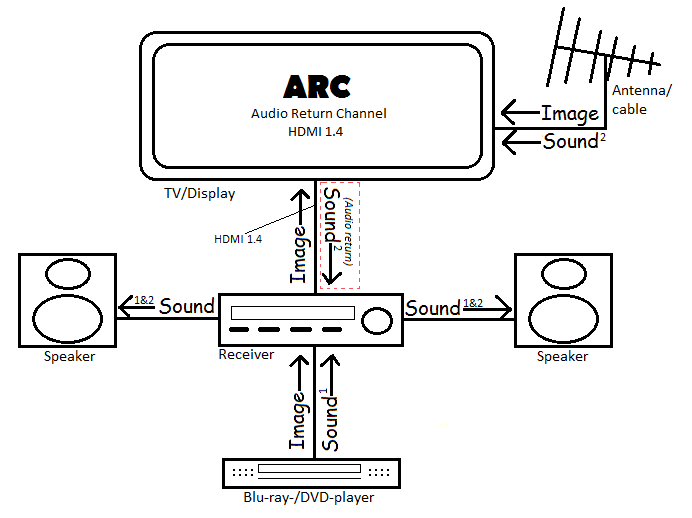 An additional advantage is that, in contrast to analogue picture and tone which is always susceptible to disruption, signals supported by HDMI are transmitted without interference and in top quality.
Note: The only thing that might interfere with the quality of the signal transmission is the length of the HDMI cable. Unlike analogue signals which hold up well over large distances, digital signals run over HDMI cables have their limits. As a rule of thumb, the best signal quality can be attained by a cable length of no more than 5 meters and transmission without disruption can be expected with cables up to 20 meters in length. After 20 meters, you can expect the signal to degrade and the picture and sound quality to greatly diminish. A signal booster can help carry signals if cables of this length are necessary. A signal booster, also known as a repeater, is simply a device that is connected to two HDMI cables which regenerates the signal received from the source before passing it on.
The following products could interest you
HDMI CEC: An end to remote control chaos?
This could be the advertising slogan of any electronics manufacturer on the subject of HDMI CEC. Because CEC – Consumer Electronics Control – is about controlling all consumer electronics found in a modern living room across all devices. Ideally, you can connect all devices such as TV sets, TV receivers, AV receivers, Blu-ray players, game consoles and, of course, the sound system via HDMI and then control them together using CEC. Whether CEC works, however, does not always depend on the HDMI cable, but on the device itself. Although the CEC standard has existed since the introduction of HDMI, it was by no means immediately installed in all devices.
Many names, one system
The manufacturers have not only hesitantly implemented CEC, but have also confused consumers with different designations – even though CEC was originally intended as a cross-manufacturer connection. If you look for "CEC" in the product description, you will often not find the name. At Philips the standard is called EasyLink, Simplelink at LG, Anynet+ at Samsung and BRAVIA Sync at Sony. Teufel simply calls this function CEC or ARC/CEC. Ultimately, however, it is the same system.
How CEC works
In a nutshell, the cross-device remote control works as follows: Provided that all devices in the home cinema support CEC, all connected devices switch on simultaneously when starting a single device and automatically find the matching channel. So when you turn on the Blu-ray player, the TV turns on and looks for the channel that matches the player itself. Ideally, only a single remote control is required.
What sounds great in theory doesn't always work smoothly in practice. The use of CEC can cause problems. In the end, home cinema fans should try out a CEC connection themselves on their home system and then decide which configuration makes sense. In any case, you can disable CEC if you prefer to control all devices individually.
Connect everything via HDMI: Onkyo Receiver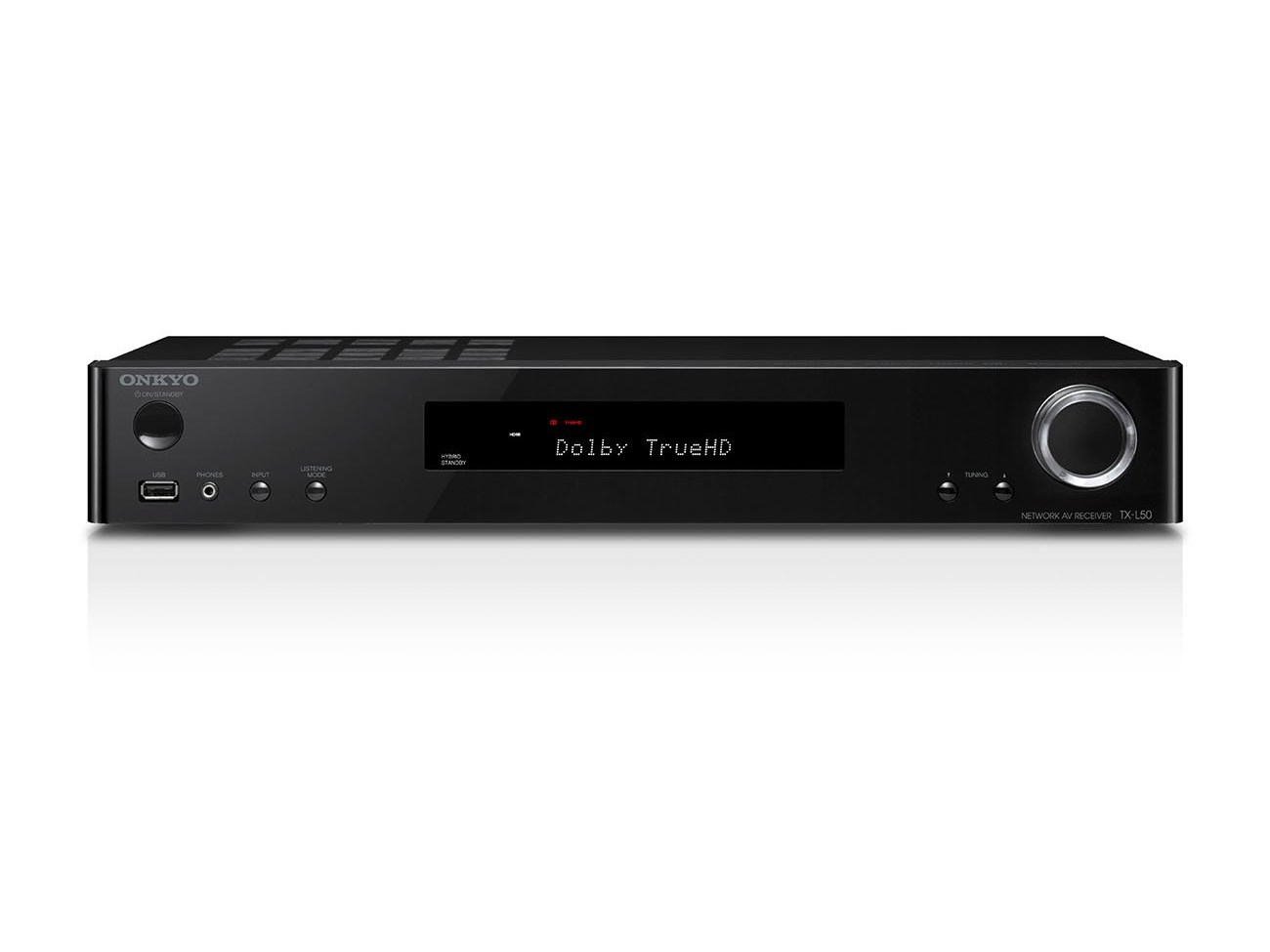 ▶ Onkyo TX-L50: The small, delicate and space-saving Onkyo TX-L50 receiver not only inspires with its small size, but also with its inner values: 80 watts output power per channel, Dolby True HD, Bluetooth, AirPlay and of course support for HDMI ARC.
▶ Onkyo TX-RZ840: With 175 watts per channel, this full-grown receiver offers plenty of power even with large home cinema systems. In addition to movie enjoyment, it also offers convenient music streaming and more.
Conclusion: HDMI ARC and HDMI CEC for more entertainment
ARC and CEC are the most important additional functions of an HDMI connection.
ARC has become a standard feature on modern televisions and usually works fine.
The CEC connection, on the other hand, is only partially recommended, as not everything always works smoothly.
Try it out: if all connected devices support CEC, just try it out and form your own opinion.