Noticeably improved sound or unnecessary add-on? Ask anyone whether a 5.1 or 7.1 home cinema system is the way to go and you're likely to hear both opinions. Personal preferences aside, the following is an objective look at each surround sound setup.
5.1 or 7.1: What's the difference?
A 5.1 system consists of 6 loudspeakers; a 7.1 system uses 8. The two additional loudspeakers contained in a 7.1 configuration are employed behind the listening position and are sometimes called surround back speakers or surround rear speakers. From this position, they supplement the atmospheric sound already created by the surround speakers placed to the side of and slightly behind the listening position. The use of surround back speakers can be a good idea in larger living rooms. In some interiors, however, there may not be sufficient space for this arrangement.
It's difficult to give a minimum room size after which it makes sense to employ surround back speakers. Room acoustics, after all, are influenced by interior furnishings and a room's shape. However, noticeable improvements in sound can generally be experienced in rooms larger than 30 square meters by expanding to a 7.1 system.
Like the surround speakers placed to the side of the listening position, the surround back speakers should be mounted at the ear height of someone in a sitting position. Because these speakers, like all surround speakers, are responsible for an atmospheric sound, it's important that they not be place too close to the listener. In addition, there should be at least 10 cm between the speakers and the wall.
The centre and front speakers, on the other hand, should be angled towards the listening position, also known as the "sweet spot". All speakers should be situated symmetrically so that each speaker in a pair is roughly equidistant to the listener.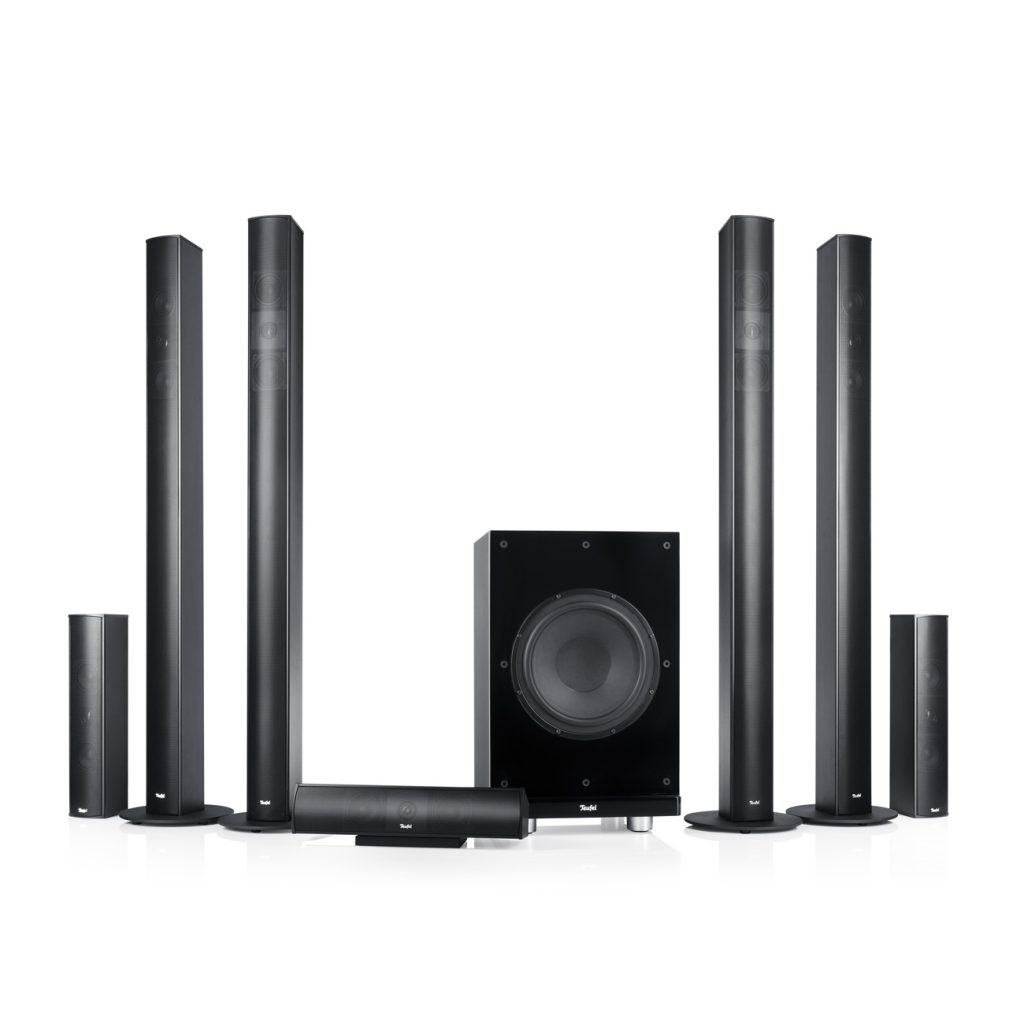 A/V receivers for 5.1 or 7.1 sound
The A/V receiver will have to support all channels in a surround sound setup. To this end, it will need to have enough outputs for a 7.1 system. Note that it's possible to power a 5.1 system with a 7.1 receiver. These outputs simply remain unused. Some receivers recognize automatically whether a 5.1 or a 7.1 system is connected. With others, this must be set in the menu. If you are 100% sure that you won't be expanding your surround sound system from a 5.1 to a 7.1, it may be more sensible to simply opt for a 5.1 receiver as these are usually less expensive.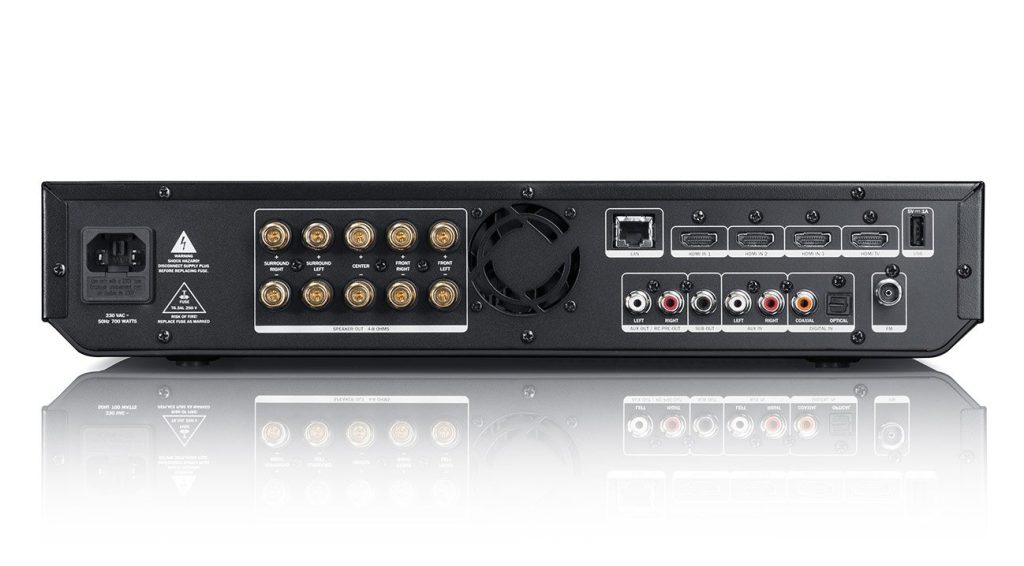 What about sourcing audio mixed for 7.1?
Many Blu-ray discs don't come with 7.1 soundtracks. This means that no discrete soundtrack for additional surround back speakers has been mixed. Movies have traditionally been mixed for 5.1 sound. Newer movies, however, are more likely to include 7.1 channels, often in one of the following formats:
• ✔ Dolby True HD
• ✔ Dolby Digital Plus
• ✔ DTS-HD Master
Still, it's possible for movies mixed for 5.1 sound to play back 7.1 channels. The audio technology companies Dolby and DTS have both developed codecs that use information from 5.1 soundtrack to create an additional channel for 7.1 sound. Dolby Pro Logic IIx und DTS-Neo 6 are two upmixing technologies that convert 5.1 to 7.1 sound.
Is 7.1 surround sound really better?
Certainly, the difference between a 2.0 and a 2.1 sound system or a soundbar and a 5.1 system will result in a more dramatic improvement in sound quality than upgrading from a 5.1 to a 7.1 system. The addition of surround back speakers, however, will noticeably enhance the sense of sound immersion. Especially with soundtracks specially mixed for 7.1 sound, this effect can be amazing. The precondition is that there is enough space for the sound to properly unfold. If the speakers are cramped into a small space, the effect of a 7.1 system can actually be worse than a 5.1 setup.
Is 3D sound possible with a 5.1 setup?
A 7.1 surround setup can certainly produce realistic, immersive sound. A true 3D experience, however, requires a different speaker arrangement run on different audio technology. Dolby Atmos is a new surround technology that employs either ceiling mounted speakers that direct sound from above or Atmos reflection speakers that bounce sound off the ceiling. The resulting sound from above as well as the use of sound objects which can freely move between channels opens up a new dimension of sound. Teufel's LT 5 Licensed by Dolby Atmos together with a Dolby Atmos A/V receiver can deliver this effect.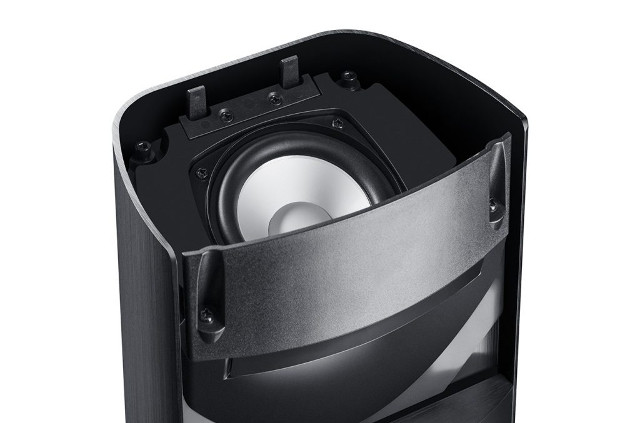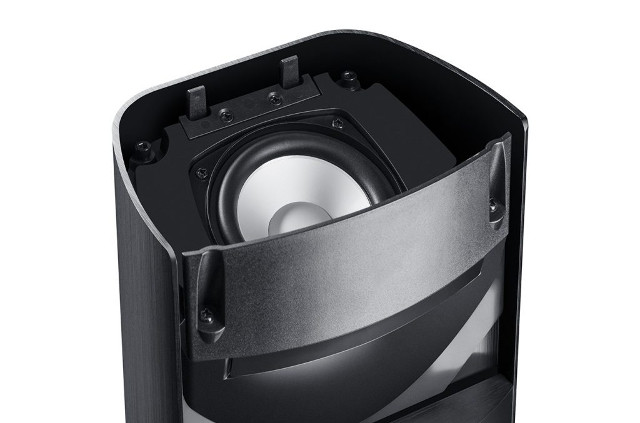 5.1 or 7.1: The decision is simple with Teufel speakers
Teufel offers the perfect speakers for every possible home cinema arrangement. From compact and column speakers to soundbars and surround systems with stereo towers and THX certified speakers, the Teufel webshop has it all. 7.1 home cinema systems,  expansion sets for transforming 5.1 into 7.1 systems and Dolby Atmos speaker are, of course, also on offer.
• The Cubycon Complete is a single-purchase home cinema set that comes with an A/V receiver and 5.1 speaker setup. Each compact aluminium speaker is packed with high-end audio technology including coaxial drivers for incredibly realistic, high-resolution sound. Thanks to its flat design, the subwoofer can be easily slid under a sofa or lowboard.
• The LT 4 is an elegant column set. Each brushed aluminium column uses a total of 4 midrange drivers plus a tweeter to produce the maximum amount of sound from a speaker that requires a minimum of space. Those interested in expanding this 5.1 set into a 7.1 system can simply purchase the LT 4 Extension Set.
• The Cinebar Trios is a unique 3.1 soundbar that does the job of the two front speakers and centre, all from a single sleek aluminium enclosure. A flat subwoofer ensures the proper rumble and intensity with movies and games. Those who want to experience true surround can simply purchase the Cinebar Trios extension set. The Cinebar Trios also comes as complete surround set, the Cinesystem Trios.
• The Definion 3 Surround is perfect for those who love music as much as they do movies. Teufel's premium Definion 3 tower speakers in the front create a precision stereo image with all genres of music. A perfectly aligned center, Definion 3S bookshelf speakers for the rear and powerful subwoofer deliver incredibly sound with movies and games.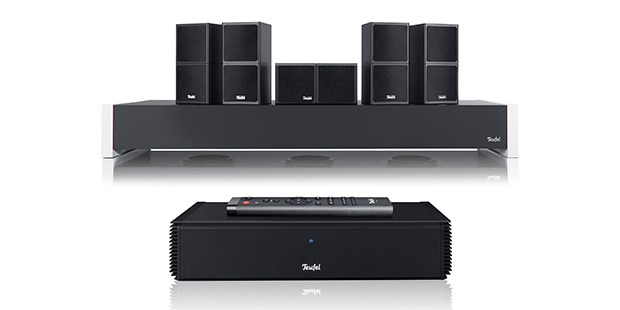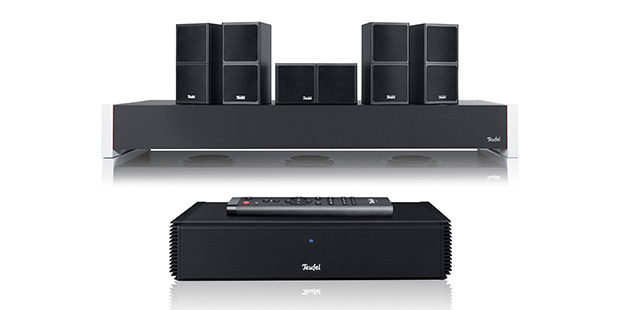 5.1 or 7.1: The decision mostly comes down to space constraints
• 5.1 systems are the standard for surround sound in small as well as large rooms
• 7.1 systems use surround backs to create even better atmospherics and sense of immersion
• 7.1 systems are generally best for rooms 30 m2 or above
• Not all movies are mixed for 7.1 sound. Codecs like Dolby Pro Logic IIx, however, are able to upmix 5.1sound for 7.1 systems.
• 7.1 systems require 7.1 compatible A/V receivers.
All pictures: Property of Teufel Audio