AV receivers are like multi-talented amplifiers. They function as central control centers for home cinema systems, processing both audio and video signals from various source devices. Most AV receivers offer a range of setting options for achieving the perfect sound for your room and speaker system. With the increase in digital entertainment and smart televisions with streaming and a range of content options from the internet, the role of new AV receivers has evolved. While they still amplify, decode and distribute audio signals, many are compatible with exciting new surround sound formats and even connect wirelessly to the net. The following will explain the most important new features and technologies you should look for when purchasing an AV receiver.
Amplifiers that support the newest surround sound formats
The classic layout for a surround sound system is 5.1 channels supported by an AV receiver. If one plans on purchasing a larger system with a 5.2, 7.1 or 7.2 setup, it's a good idea to check that the receiver you're interested in supports these additional channels. The number after the decimal point stands for a subwoofer. It therefore follows that 5.2 and 7.2 systems support home cinema sets with two subs. A 7.1 AV receiver supports playback on two additional rear speakers.
When it comes to surround sound formats, there have been a few innovations in the past few years. Cinema sound experts Dolby recently introduced their revolutionary sound technology Dolby Atmos. Their chief competitor DTS quickly following with DTS:X. A small European-based company Auro Technologies even came out with a similar technology called Aruo-3D. The goal of all three formats is to extend the surround sound experience into more of a 3D space by placing sound sources above viewers' heads. Most receivers on the market today support both Dolby Atmos and DTS:X. Auro 3D is less wide-spread but Denon and Marantz offer the technology with certain of their AV receivers via optional updates.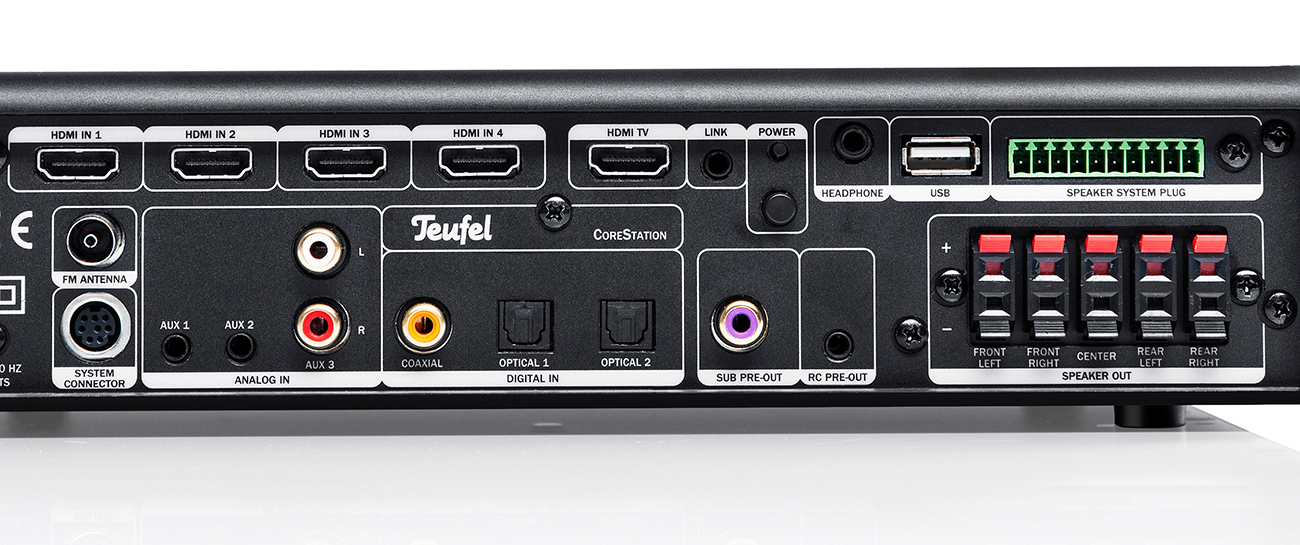 Connections: HDMI is a must
Today, HDMI is the most important standard for the transmission of digital audio and video signals. It's therefore important to ensure that your new AV receiver is equipped with enough HDMI inputs for connecting to televisions, Blu-ray players and game consoles. Two HDMI inputs are generally the minimum and at least four HDMI interfaces is optimal. Handy HDMI features include audio return channel (ARC) which makes it possible to run a system without an additional audio cable. Consumer Electronics Control, or CEC for short, makes it possible to control your AV receiver with any standard TV remote.
The HDMI standard 2.0 supports even ultra high-definition 4K Blu-rays (up to 4096 x 2560 pixels). In addition to HDMI, those intending to use 4K Blu-ray players should make sure their receivers are compatible with HDCP 2.2 copy protection.
Other inputs to look for
USB ports are another handy feature that your AV receiver should offer. This allows mobile source devices or MP3 players and USB sticks to be directly connected to the AV receiver. Analog connections like RCA cables are no longer strictly necessary unless you use a source device that is not equipped with any digital outputs. If you own a record player, you should also check that the receiver is equipped with a phono input.
Online and wireless connectivity
Streaming services are becoming an important way people listen to music. Many manufacturers of AV receivers are therefore making it possible to connect to these services. A basic prerequisite is access to one's own home network via WiFi. The Pioneer VSX models from 2015 are good examples of AV receivers equipped with this technology.
In addition to WiFi, Bluetooth is an easy way to wirelessly transmit content from smartphones and other source devices to new AV receivers that support this standard. You might want to check that the Bluetooth on your receiver uses the AptX codec as this will ensure a higher level of quality comparable to a CD.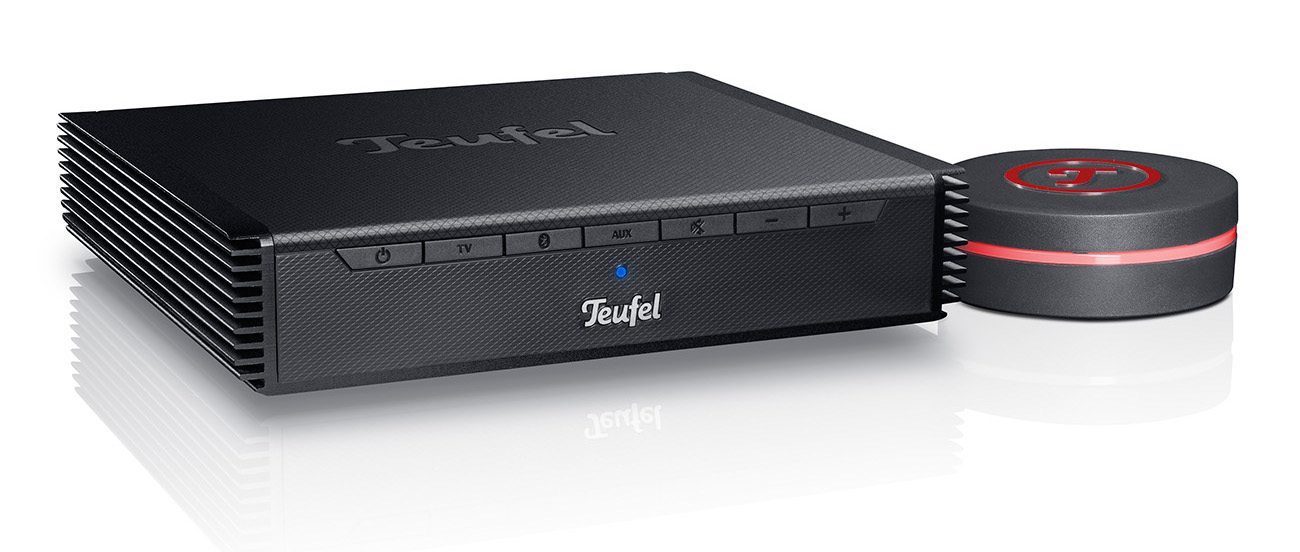 Coda: Many new AV receivers offer HDMI, Dolby Atmos & streaming
Streaming technologies are becoming increasingly important for home cinemas. Thankfully, Pioneer, Denon, Marantz and other manufacturers of AV receivers in the middle price segment offer devices with network connectivity and Bluetooth. When it comes to wired connections, HDMI is the way to go, especially if you plan to use hi-res, HD and 3D content. Neat features like ARC also help limit the cable chaos around your television, and don't forget to look out for HDMI 2 for Ultra HD support.
Performance parameters such as frequency range, channel separation, and wattage also remain important considerations in any purchasing decision. When in doubt, it's always best to opt for a more powerful receiver as any limitations on the part of the AV receiver will have a negative impact in your home cinema's overall sound quality.
All pictures: Property of Teufel Audio