Multi-room audio systems make sense for anyone who loves music. The reason is simple: They make it possible to exerience high quality playback throughout the entire home.
In the past, most traditional home audio setups consisted of a stereo system (CD and record player, amplifier and stereo speakers) in the living room supplemented by a kitchen radio and perhaps an alarm clock radio in the bedroom. Aside from the living room, the sound one heard was compromised.
Today, however, multi-room speakers make hi-fi sound possible everywhere. Access to a world of music via the cloud places virtually no limits on the audio content that can be enjoyed. A better multi-room system will also use high-end audio components for hi-fi playback. Read on to learn what kind of multi-room audio system is right for you.
What constitutes a multi-room audio system?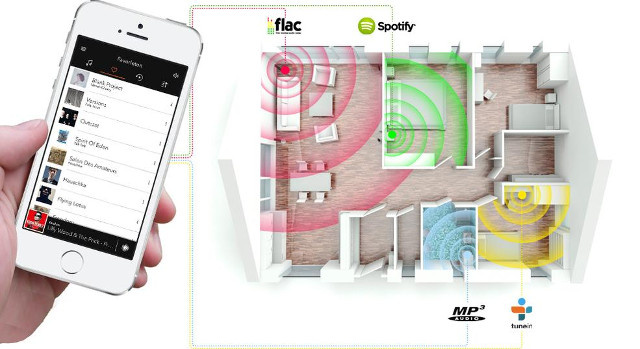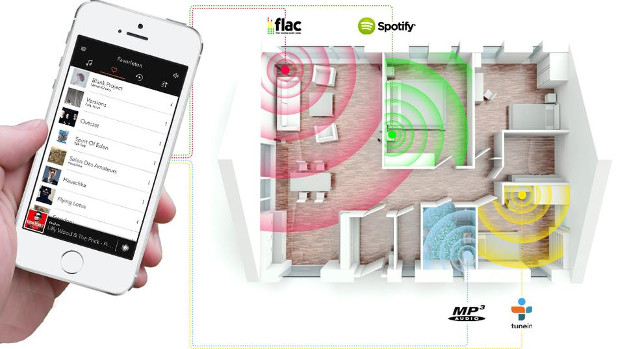 A basic multi-room audio system contains the following components:
• Wi-Fi speakers: For multi-room audio, at least two Wi-Fi speakers in two separate rooms are necessary. Multi-room Wi-Fi speakers connect both to the home Wi-Fi router for access to the internet and home network as well as to each other. This allows the speakers to play different audio or the same song in perfect sync.
• Wi-Fi router: A router creates the Wi-Fi infrastructure needed to stream music throughout the home. Note that the you'll need a router cable of providing enough signal strength for all Wi-Fi speakers in the multi-room audio system to communicate with each other and the internet.
• Music sources: Many Wi-Fi speakers make it possible to connect CD and record players for playback and the re-streaming of audio to other players. However, most of the music sources accessed in a multi-room audio system are either internet based, e.g. streaming services like Spotify or SoundCloud, or located in the home network such as digital audio files stored on NAS servers.
• Software architecture: Most multi-room audio systems are controlled via smartphone which acts as a sort of remote control. The required software can usually be downloaded for free as an app from the App Store or the Google Play Store. The software architecture makes it possible for the Wi-Fi speakers to communicate with a smartphone and receive audio streams. In addition to software like the Raumfeld App that was designed to work with specific hardware, there are cross-platform streaming technologies like Chromecast built-in and AirPlay which are implemented by many different hardware manufacturers.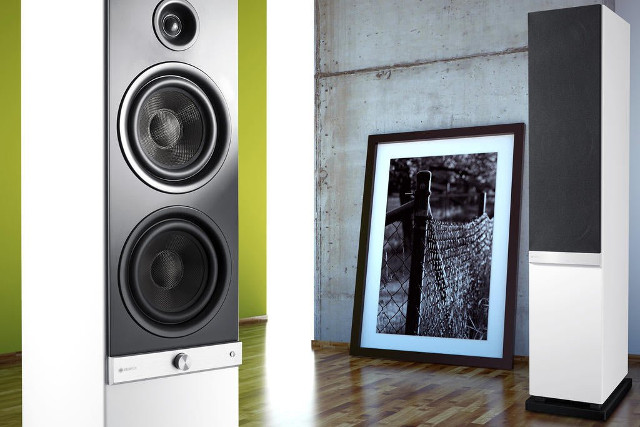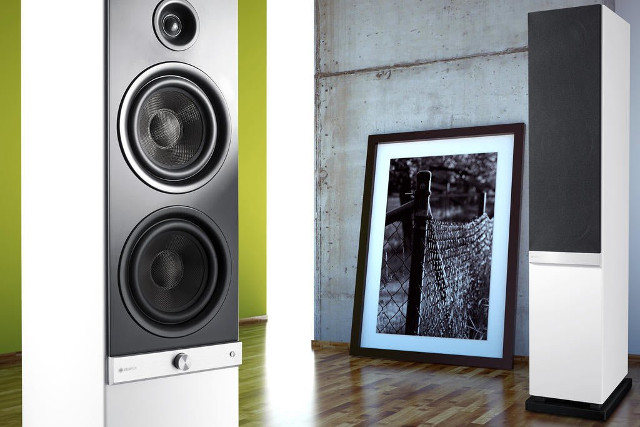 Connected speakers open up a world of possibilities in terms of audio content and control options. From personal music collections to streaming services, podcast apps and internet radio, multi-room audio systems give the user access to just about everything. The best part is that this incredible range of content is not limited to a single location but can be accessed throughout the home. User-defined listening zones can be separately controlled by the same person or other users in the home. Define idividual song selections, volume levels and equalizer settings for each zone or play the same music throughout the home in perfect sync.
How to set up a multi-room audio system
The first consideration is how many rooms or listening zones the multi-room audio system will have. The size of each room needs to be considered as well. Larger stereo streaming speakers may work well in the living room but perhaps only a smaller all-in-one speaker can be accommodated in the bedroom. It's also possible to incorporate an existing stereo system into a multi-room steaming setup.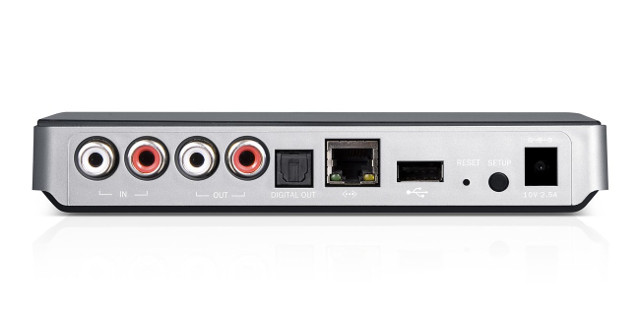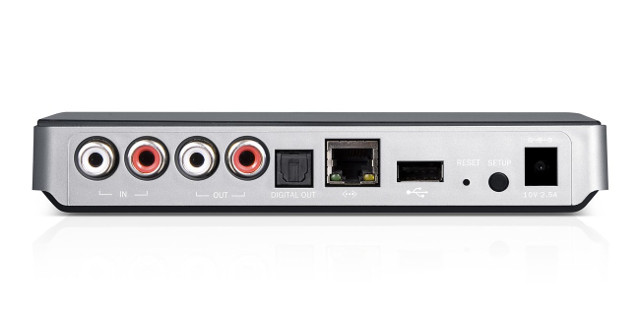 Adding a conventional stereo system to a multi-room setup
Older music systems – either active speakers or speakers connected to an A/V receiver or amplifier — can be incorporated into a multi-room audio system. All that's required in most cases is a connection to a network audio player such as the Raumfeld Connector. The Connector attaches to the system via audio or optical cable. A high-end DAC ensures that digital files are converted into an audio signal that does not lag behind CDs or other sources.
How many rooms can be included in a multi-room audio system
There's no upper limit with most systems. As long as each room has a proper Wi-Fi signal and uses the same home network as the other rooms, it can serve as a listening zone in a multi-room audio system. How many rooms are transformed into listening zones depends on where one likes to enjoy music: While cooking? In the living room after a busy day? In the bedroom before nodding off? In the bathtub? All of the above? For those new to the concept, there are even starter packs. Each single-purchase multi-room audio setup can be expanded as needed.
• The 2Raumfeld High End consists of stereo floor-standing speakers and a pair of stunning bookshelf speakers. The Stereo L tower speakers use a 3-way system to produce an incredible stereo panorama. The little Stereo Cubes bookshelf speakers are easily placed and use coaxial drivers and a double bass reflex system to produce hi-fi sound from streamed audio content.
• The compact Start Streaming set is the perfect introduction to streaming. The little One S was designed to produce a maximum of sound from a minimum of space. The included Connector lets the One S stream with an existing stereo system in the how and the Expand ensures strong signal stregnth in the home network.
• The Start TV Multiroom set is perfect for those who want the convenience of music streaming along with thrilling, high-impact movie & TV sound. The compact soundbar communicates with its included subwoofer wirelessly for easy room setup. As part of the Raumfeld multi-room system, the Soundbar also communicates with other Raumfeld Wi-Fi speakers in the network. The included One S streaming speaker is perfect for kitchen or bathroom use and the Raumfeld Connector introduces an existing system to music streaming.
Coda: Multi-room puts great sound everywhere
• Multi-room systems use streaming software to stream audio files from internet-based music services or the home network on Wi-Fi speakers
• Multi-room audio systems require a Wi-Fi router and home network with a strong signal
• Traditional stereo systems can be made part of mutli-room audio systems via a network audio player
• The type and number of Wi-Fi speakers used in a multi-room audio system depends on one's listening habits and the size of one's home and rooms

All pictures: Property of Teufel Audio