For many people, the letters "THX" are a source of pure bliss, the experience of endorphins flooding the brain and complete involvement in movies and shows. THX is associated with cinema enjoyment because it delivers sound exactly as the director and sound engineers envisioned. Sweeping resonant strings, growling bass and whizzing objects become an immersive, felt experience.
The idea for THX dates back to the early 1980s. Star Wars director George Lucas wanted all movie goers to experience the same sound, no matter what cinema they visited. Speaker systems at the time differed so greatly from theatre to theatre that the viewer never quite knew what to expect.
The problem of inconsistent sound was especially evident with movies like Lucas' Return of the Jedi, released that year. The innovative and carefully crafted soundtrack could not be fully reproduced in some venues. This made Lucas realize that a standard for the creation and playback of movie soundtracks was needed. He founded THX as a company in 1983 and put the audio engineer Tomlinson Holman in charge of developing a standard for accurate, high-impact film sound.
What is THX?
First, it should be noted that THX is not a sound format like Dolby Digital and DTS. Instead, it is a system for standardizing both audio recordings and playback equipment so that every soundtrack, delivered over any format, can be enjoyed to the fullest extent. Movie goers who see the THX trailer are assured that the soundtrack to the movie about to be shown will be played back over THX certified speakers.
Cinemas can earn this license by purchasing and properly installing THX certified speakers as well as a patented THX crossover monitor. The final system needs to be checked by THX. The license is also subject to yearly approval.
Once immensely popular, the number of commercial theatres with THX licensing has begun to decline. Many, such as the German cinema chain Cinemaxx, have decided to forgo the expense. Often these theatres still use speaker systems that meet THX norms.
The situation, however, looks completely different when it comes to home cinema where THX licensed system are more popular than ever. One reason for this is that THX performance categories are a useful guideline when it comes to finding the right system for every room. The other is that THX certification takes the guesswork out of purchasing a home cinema system since it guarantees a very authentic movie experience every time.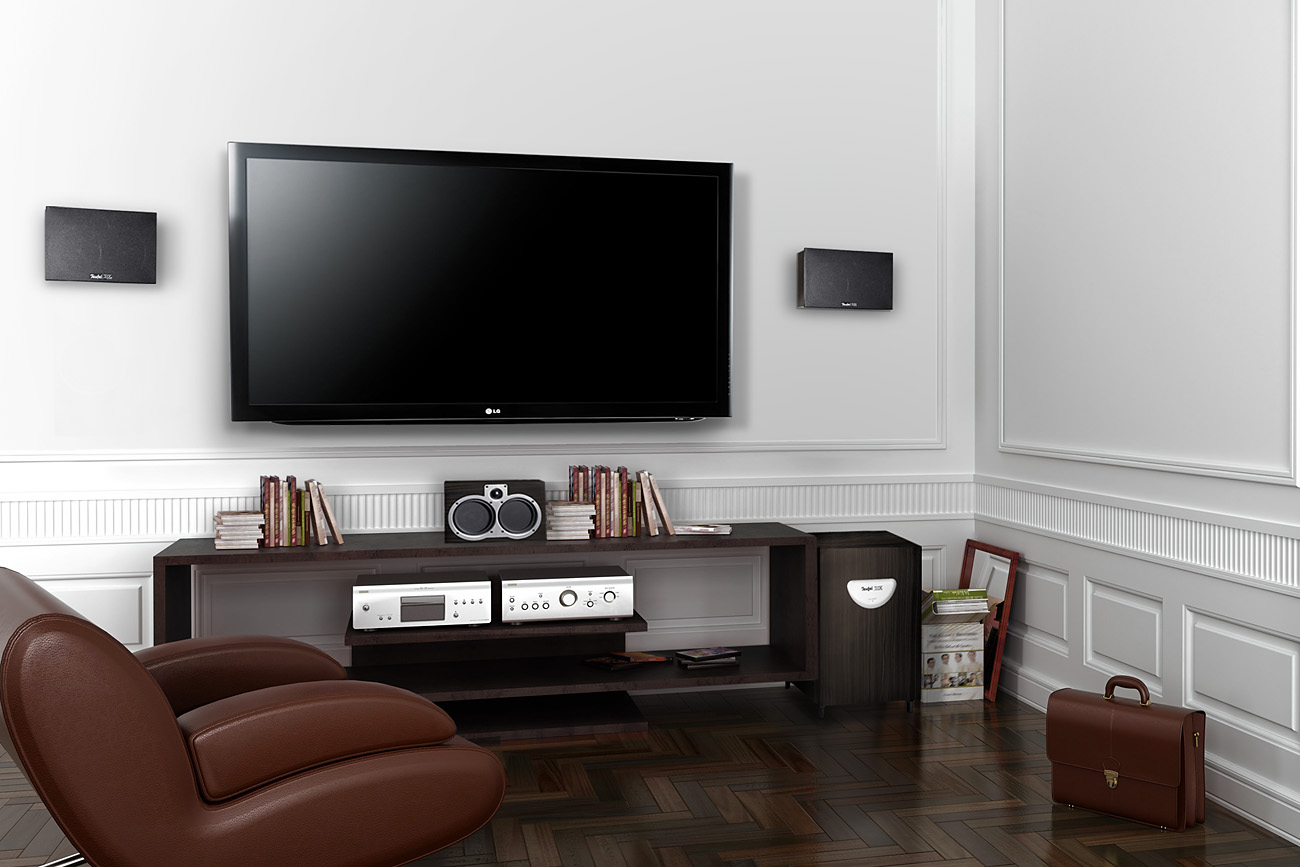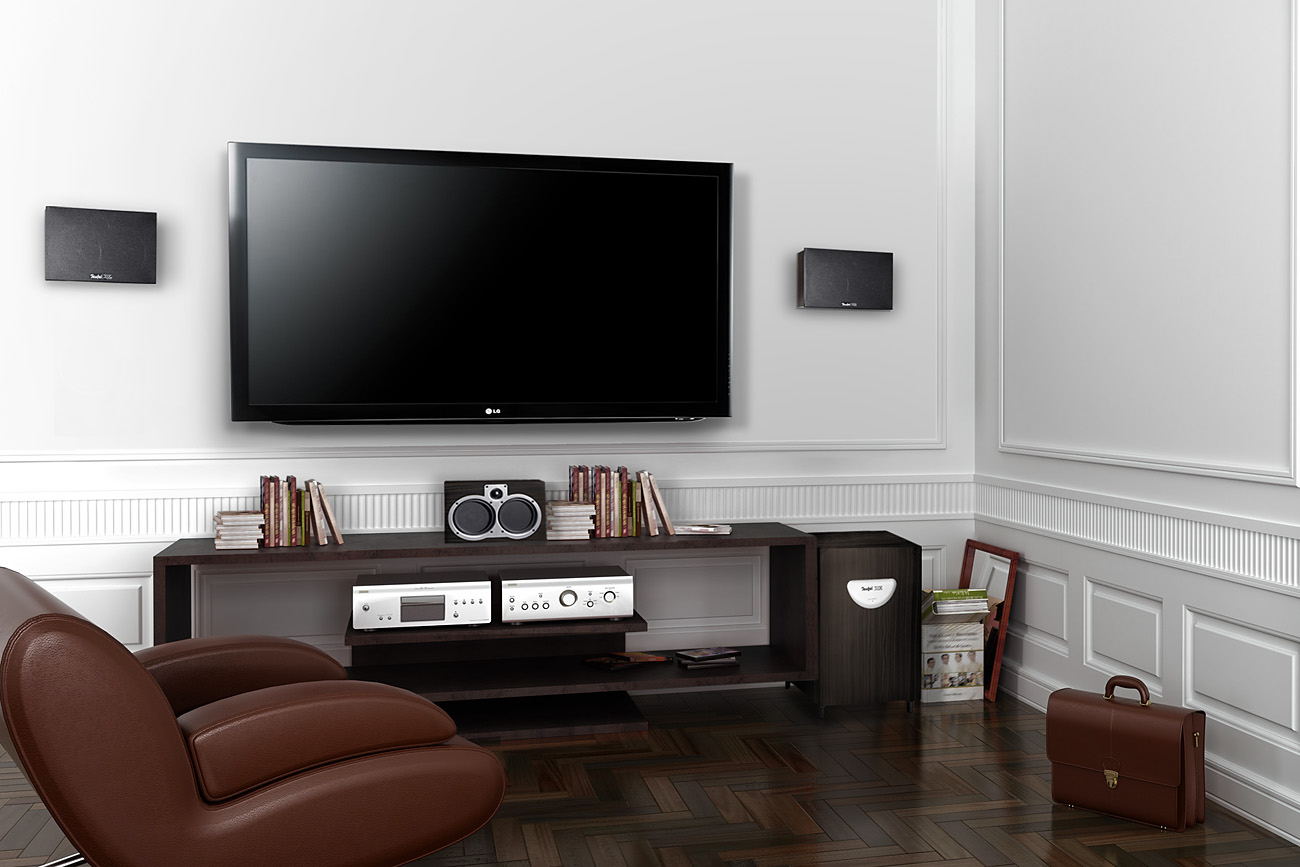 THX certified speakers for home cinema
For many home cinema enthusiasts, THX isn't just a quality certification, it's the non plus ultra of surround sound. Just about every home cinema component from sound cards to amplifiers and loudspeakers can receive THX certification. Of course, it would make little sense to use a THX sound card together with mediocre speakers. To ensure the best experience, it makes sense to use THX-certified devices for all aspects of playback. After all, qualifying for THX certification isn't just a matter of filling in a bit of paper work. Very particular standards must be met in each performance category. The following is an overview:
THX Ultra 1&2:
Dipoles for the rear effects speakers are required with this most-demanding THX performance category for larger systems. Requirements regarding dynamic reserves, permitted levels of distortion and frequency response are very stringent, especially for the front speakers and subwoofer. Ultra 1 & 2 systems are ideal for rooms up to 150 m².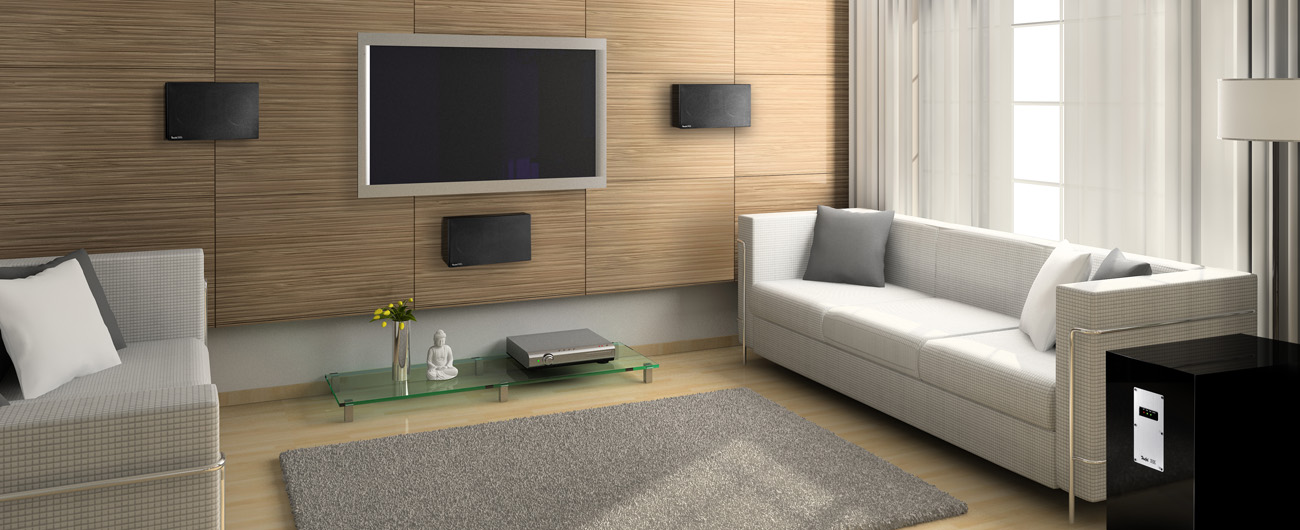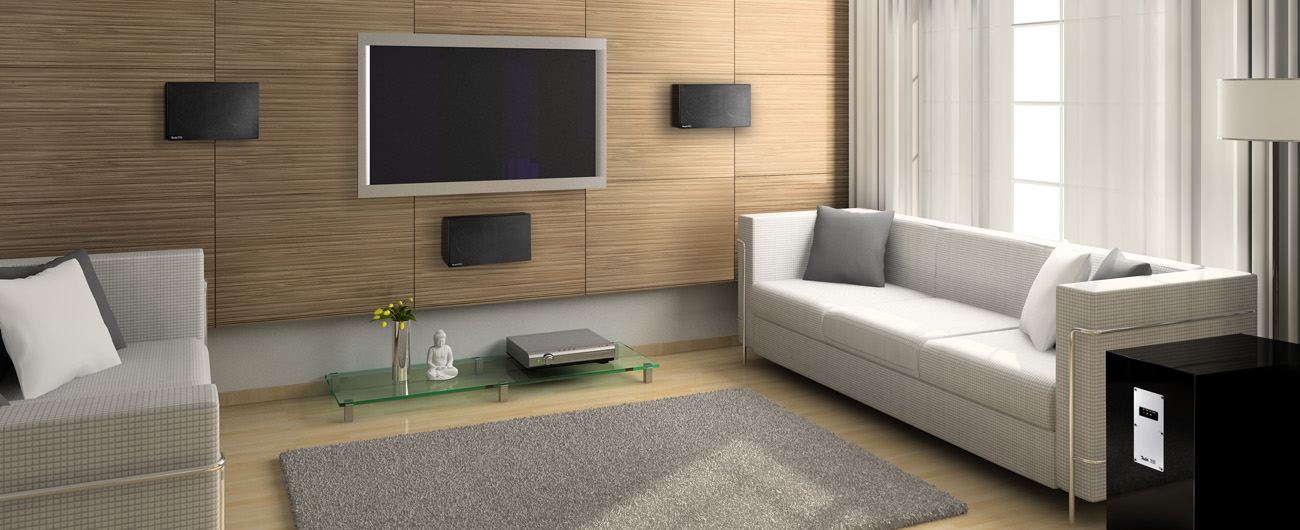 THX Select 1 & 2:
Dipole speakers are recommended for this category, but not absolutely necessary. The front speakers need to possess a generous dispersion and excellent frequency response. The THX Select performance category is recommended for rooms up to 50 m².
THX Compact Speaker System:
THX developed this standard in 2012 in response to the demand for smaller systems that require less space. The certification can be applied to 2.1, 5.1 or 7.1 systems. As with all THX systems, a linear frequency response, low distortion and high levels are required. THX Compact Speaker certified systems are ideal for rooms up to 35 m².
THX Speaker Bar
In 2011, THX created a Speaker Bar certification program in response to increased popularity of all-in-one home cinema solutions. Like their larger counterparts, THX Speaker Bar certified soundbars need to fulfil stringent requirements in order to guarantee studio reference sound. Teufel's Cinebar 51 THX was the world's first soundbar to be award a THX Speaker Bar certification which its successor, the Cinebar 52 THX also holds.
Naturally, it's not fair to directly compare the performance of a System 10 THX Ultra 2 certified 5.1 system with a System 4 Compact Speaker System or Cinebar 52 THX with Speaker Bar certification. The System 10 THX naturally represents a whole different level of sound; yet for its size, the Cinebar 52 THX offers incomparable quality.
Teufel Audio was the first European speaker manufacturer to offer THX certified systems and presently offers THX speaker systems for all room sizes and budgets. Our ongoing and close collaboration with THX has made this possible.
THX Electronics
Since THX was originally conceived for large commercial cinemas, it cannot be expected that the same technological standards will be transmitted 1:1 to home cinema systems. Movie soundtracks, for instance, are specially adapted for each use case with the treble mixed especially high for cinemas. This allows the dialogue to be well discerned, but can lead to a distorted sound image in smaller spaces.
THX certified amplifiers compensate well for room size with features such as re-equalization, tibre matching, decorrelation, bass peak management, loudspeaker position time synchronization and loudness plus. All ensure that the sound, originally conceived for large cinemas, is reproduced at home exactly as the sound engineers and director envisioned.
THX certified receivers also offer THX Advanced Speaker Array, a technology for reconfiguring the sound field depending on the type of media played. With THX ASA, the listening mode can be adjusted for movies, games and music. Played back on THX certified speakers, the latter will also deliver a true-to source experience. The high levels, low distortion, large dynamic range and linear response requirements each system has met makes them excellently suited to all forms of music, including demanding genres like classic.
Coda: THX, when you want to experience what the artists envisioned
Even if people continue to debate the origin of the name "THX" with theories ranging from "Tomlinson Holman Experiment", "Tomlinson Holman X" (whereby the "X" stands for "crossover"), the name of George Lucas' first feature film "THX 1138″ or a mix of everything, it is clear that THX stands for quality. First introduced in commercial cinemas and then as larger surround sound sets, THX loudspeakers are now available as compact systems and even soundbars. Teufel Audio has produced THX certified loudspeaker systems since 1996 and has one of the largest selections in the world.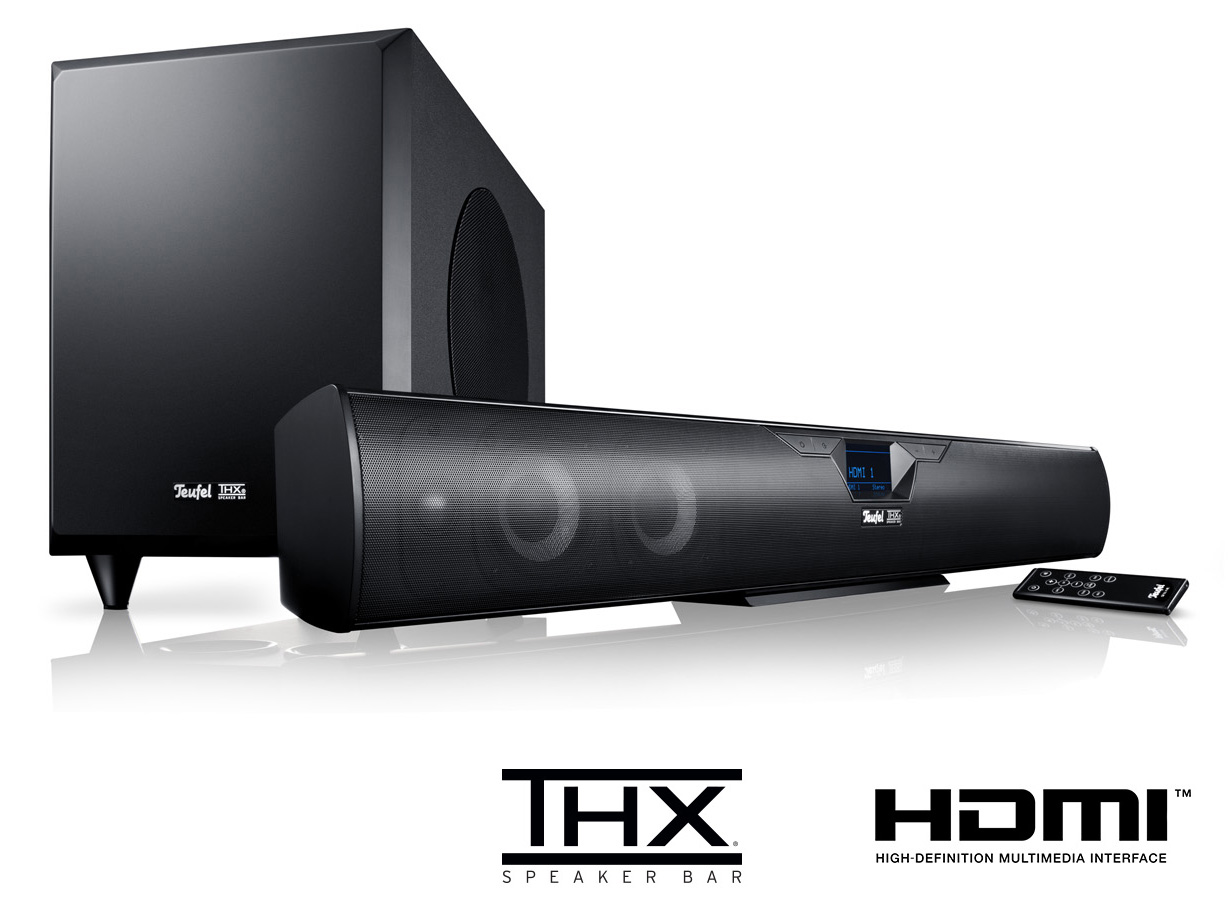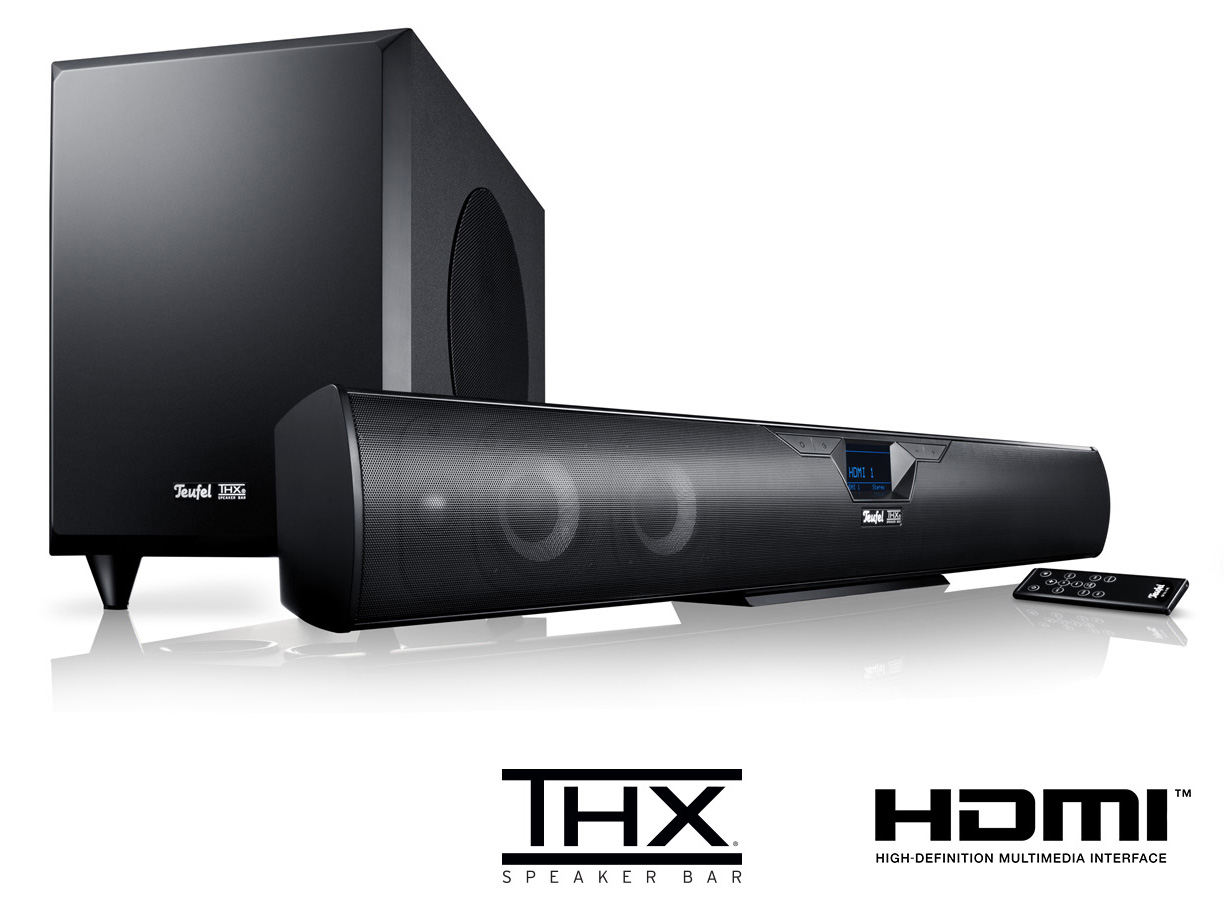 All pictures: Property of Teufel Audio