Precise measurements for distortion-free sound
When developing our speakers here in our Berlin headquarters, we leave nothing to chance. In order to achieve the best possible sound, all loudspeaker components are specially selected and calibrated. Of crucial importance, naturally, are the loudspeaker drivers. These are the components that convert the electric signal into a sound wave. Doing this as precisely as possible is the key to achieving a transparent sound.
That's why we subject the driver diaphragms in every speaker we engineer to rigorous tests before offering the product for sale in the Teufel webshop. To carry out these tests effectively, our acousticians require the proper tools. That's where the German company Klippel GmbH comes in. Klippel provides Teufel with a key development aid: A laser-based system that enables highly precise measurements. The Klippel Analyser System is especially handy when it comes to keeping distortion to an absolute minimum. This makes it a key ingredient in Teufel's transparent hi-fi sound.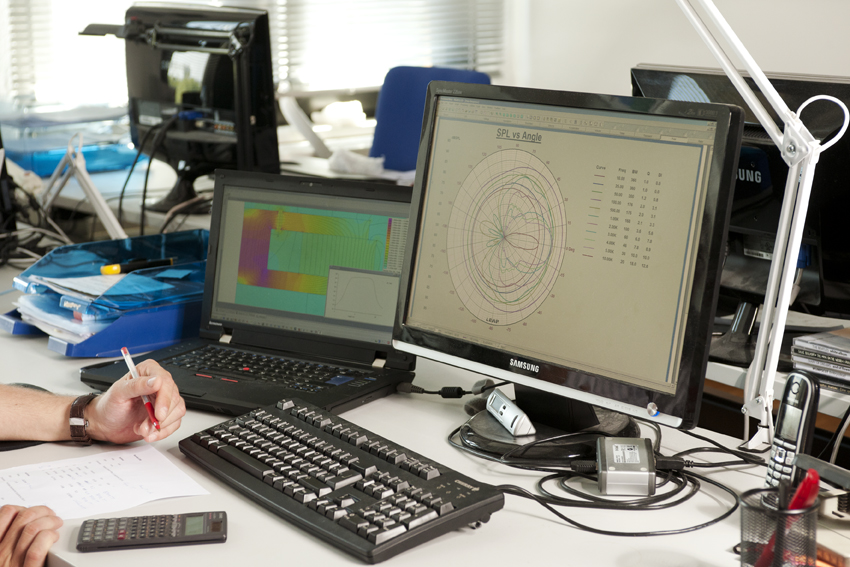 Diaphragm testing with precision laser technology: The Klippel Analyser System
Conventional methods of analysis are usually only able to test loudspeaker diaphragms at very low volumes. For some manufacturers, that might be good enough. At Teufel Audio, however, we realize that louder volumes represent a more realistic use case for our fans. After all, Teufel became a cult brand in Germany and abroad for offering powerful sound that stays clear, distinct and rich at any volume. It's part of our DNA. Achieving this result consistently across all product ranges — from portable Bluetooth speakers to home cinema systems – requires more than just numbers that check out on paper and conventional sound room tests. To get to the root of any signal distortions, an extremely precise way of locating even small deviations of sound across the frequency spectrum and at all volumes is needed. This is what Klippel offers.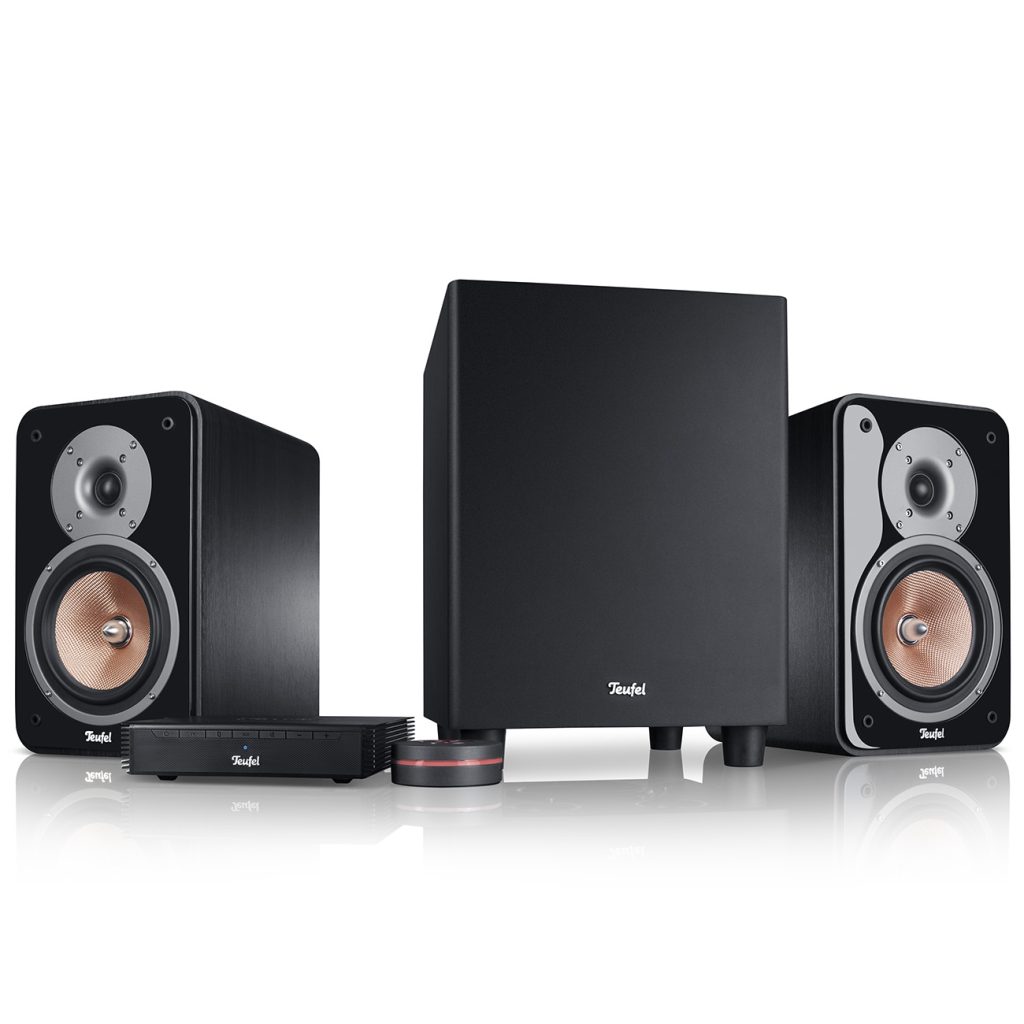 It should be noted that the Klippel Anlyser System is not to be found in every acoustician's tool kit. Only those manufacturers interested in analysing their sound in the finest detail from millivolts to maximum sound levels will invest in the system and acquire the knowledge to use it. With Klippel, loudspeakers developers can probe the limits of the possible when it comes to sound technology. The system provides concrete values for a speaker's performance from 1 to 100 watts. This makes it possible to detect imperfections, transforming a very good driver into a near perfect one.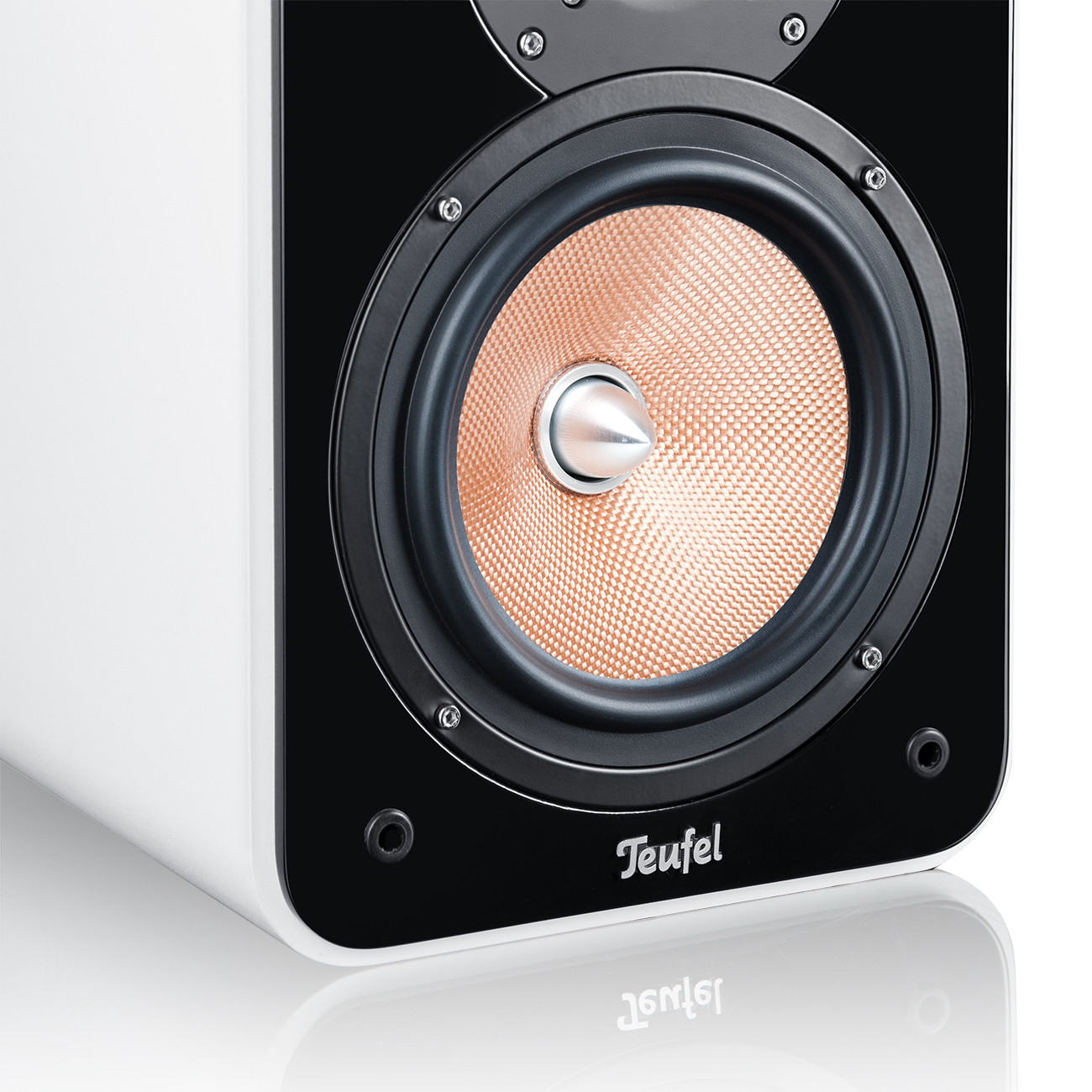 Laser-optimised drivers in Teufel's Ultima series
With Teufel, it's not only the high-end speakers like the Definion or our THX certified home cinema sets that are developed using the Klippel Analyzer System. Hi-fi speakers our medium price segment like the popular Ultima series have been optimised using the precision system as well. This is just one of the acoustic technologies that make the Ultima 20 speakers perfect for enjoying music in stereo. As part of the new Ultima 20 Complete, these attractive bookshelf speakers form the foundation of a set that guarantees a high level of listening enjoyment with music, movies and games.
All pictures: Property of Teufel Audio