Similar to an external hard drive, a NAS server is a central storage system for multimedia files, documents and other data. NAS servers, however, do more: They make this data available to all devices that share the same Wi-Fi network. They can even function as a sort of personal cloud by making your files available remotely. This makes NAS servers a great way to share information between devices, a quality that's especially handy when it comes to music streaming.
What exactly are NAS servers?
The abbreviation NAS stands for "Network Attached Storage", in other words, a storage system that's integrated into a Wi-Fi network. Just as you can share music stored on a smartphone integrated into your Wi-Fi network, all information on a NAS can be shared with all other devices in that network. The advantage of a NAS over a smartphone or tablet, of course, is the sheer quantity of data that can be made available. For personal use, most people find that a NAS to one or two terabytes is sufficient but there are models available with up to 20 terabytes of space — enough for the biggest music and photo collections.
Think of NAS servers as easy-to-use webservers for private use. Only you and those authorized by you have access to this data — the internet at large cannot see it or use it. And unlike webservers, NAS servers are very easy to set up. Most use intuitive software like Windows Server or OS X Server.
Although intended for easy file sharing within a home Wi-Fi network, information on a NAS drive can also be accessed when away from home — a very convenient feature that makes a NAS server something like your own personal cloud. Access generally requires a login procedure and works via a cloud app or website provided by the manufacturer. Unlike other large personal cloud storage available, a personal cloud provided by a NAS requires no monthy fee.
Which NAS servers are good for streaming?
The performance capacity of any given NAS server is determined by the hard drive, the size of the cache (temporary storage) and the processor. If you want a NAS that can stream multimedia files to multiple devices at the same time, you should look for a device with a fast processor as well as a fast memory.
The operating system and software applications used vary according to model. If you source your music from the Apple iTunes store and use Apple devices to play it back, you should look for a NAS server that supports Apple software. Streaming-enabled NAS servers will usually have DLNA certification. Short for "Digital Living Network Alliance", DLNA establishes a cross-industry standard for streaming multimedia files via Wi-Fi.

Systems for backing up data will also vary across NAS drive models. To understand the level of security offered, look for the RAID level. Short for "Redundant Array of Independent Disks", RAID levels describe to what extent information is duplicated across separate disk drives in case of system failure or damage. For instance, if your NAS drive supports RAID 1, information is saved on the main drive as well as one additional drive as backup. If one of these drives stops working, the other springs into action so that you can still access your files.
NAS servers offer the following advantages:
Allow data to be shared within the home network
Easily setup up and configured for access
Function as a personal cloud for access to private files even away from home
Cloud services provided at no monthly fee
Can store large amounts of data
Data is usually backed up in case of system failure
Generally not very expensive
Using a NAS server with the Raumfeld streaming system
The Raumfeld app makes it easy to synchronize your NAS server with your Raumfeld system. Simply select the "Settings" option with the Raumfeld App and add your NAS server under "Music resources".
Even without a separate NAS server, Raumfeld makes it possible to access and play music stored on various devices throughout the home network. You can learn more under "Music resources" in the Raumfeld Online Handbook.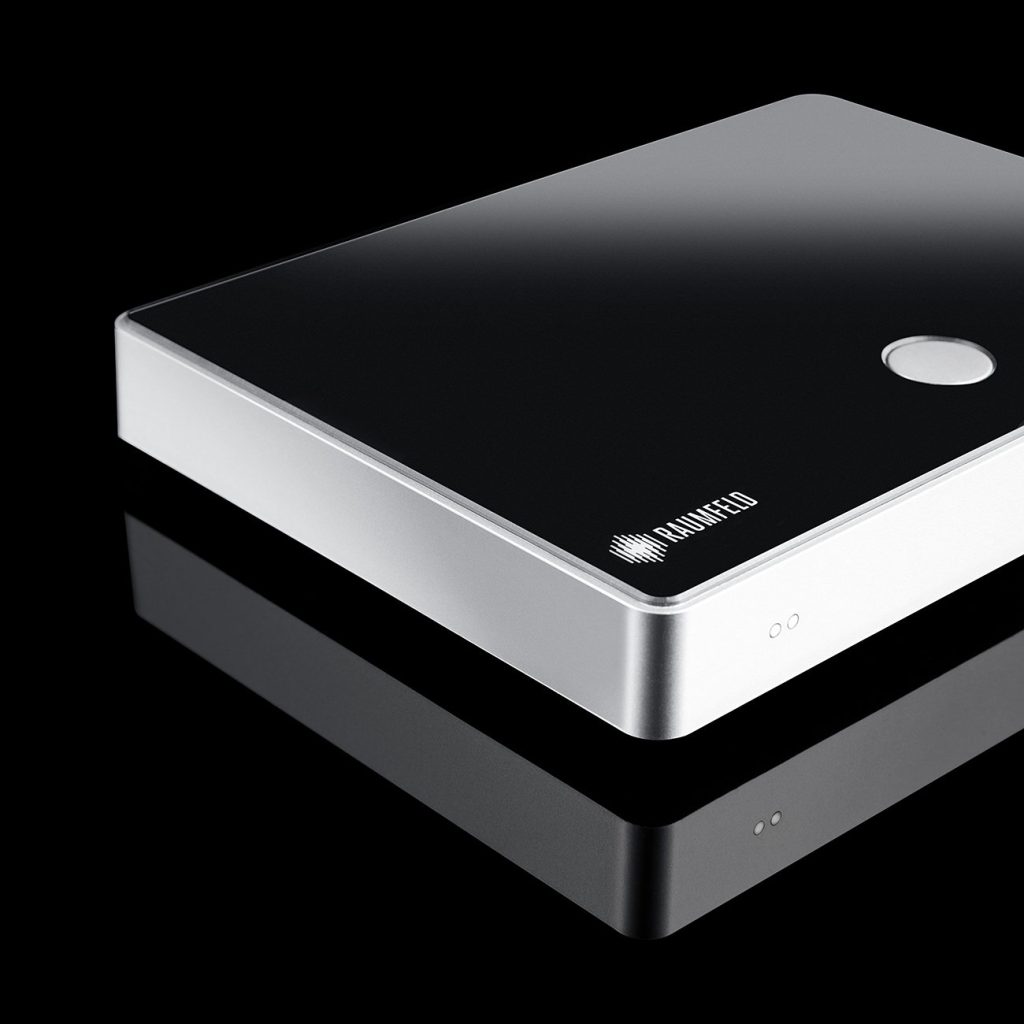 Stream with Raumfeld to enjoy a world of music in hi-fi sound quality
▶ Raumfeld Connector: A network audio player than allows you to stream with an exisiting audio system. The high-end D/A converter streams digital files losslessly so that no information is lost.
▶2Raumfeld High End: Many people only have a system capable of strong, powerful sound in one room. With the 2Raumfeld High End set, you can enjoy amazing hi-fi sound in two rooms. Even better: The streaming system can be configured to play the same or different music on each device.
Coda: NAS servers are a great way to stream private music collections
NAS servers are external hard drives with local network access
NAS servers provide a central storage space for multi-media files such as music, photos and movies which can be easily accessed from smart TVs or streaming speakers
NAS servers are fairly easy to install and operate
For multimedia streaming, look for a NAS server with DLNA certification
NAS servers offer anywhere from 1 to 20 terabytes of storage capacity
Title picture: ©CMetalCore, gemeinfrei veröffentlicht. Quelle: Wikimedia