You shouldn't actually have worry too much about the different types of amplifier classes, because modern amplifiers sound very similar. However, as an audiophile, it's an advantage when you can understand the different core principles of an amplifier. So keep reading to learn about the basics of the different power amplifiers classifications and what they mean.
Power amplifier classes – the basics
The different class of power amplifiers says nothing about the quality of sound but instead refers to how they are pieced together. If you set up a hi-fi system you would need to use a Class A, Class AB or Class D.
There are other types of power amplifier classes such as C, E F, G and H. However, these don't play a part when it comes to a stereo system, so for the purposes of this blog be left out.
Note: If you're unsure what type of power amplifier you have, you can simply check the label on the amplifier to find out. The position of this label may vary depending on your device, so make sure to have a good look around!
Class A – A real bundle of energy
Let's start with the first letter of the alphabet. Class A amplifiers use transistors to amplify the incoming signal and require a base voltage of 0.7 volts. If the voltage sinks beneath this level, no amplification will take place and no sound will be produced. In order to prevent this from happening, a small trick is employed. A small amount of voltage is continuously sent to the transistor in order to achieve exactly this base voltage at all times. The name for this permanent voltage is quiescent current, and it is the defining characteristic of the class A amplifier.
The advantage of this type of construction is that it produces by far the lowest levels of distortion and therefore the best sound. On the downside, class A amplifiers really gobble up energy and generate a lot of heat while in operation.
In order to cool down class A amplifiers, heat sinks are often used. In spite of such technologies, class A amplifiers have been known to get so hot that it's actually possible to burn one's hand on them. The high energy use with their maximum efficiency of just 50% can really make itself felt on one's electricity bill as well. In other words, although they offer the best sound, class A amplifiers have a few features that would discourage many people from using them. The vastly more efficient and yet similarly constructed class B amplifier are an interesting alternative to examine.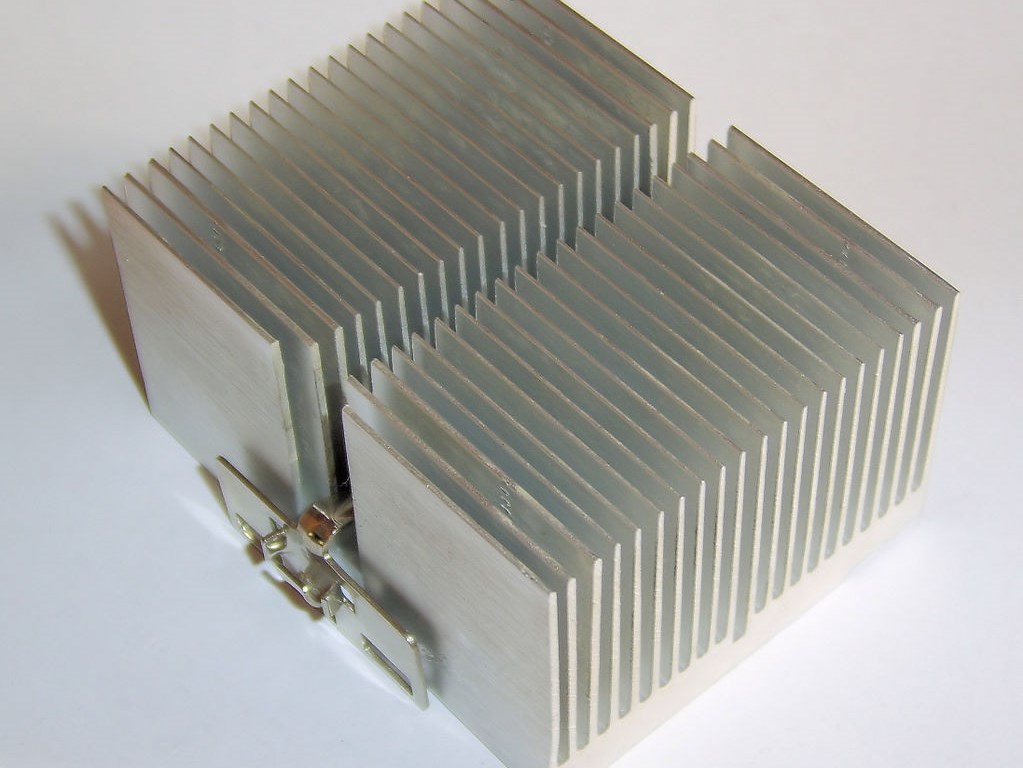 Class B – the frugal one
Compared to class A, class B amplifiers use very little electricity, making them markedly more efficient. The reason for this is a very low quiescent current characteristic of this type of amplifier.
With a class B amplifier, the audio signal is separated into a negative and positive half-wave. Each of half-waves is then separately passed on through its own transistor and is amplified. However, since class B amplifiers first start to work at 0.7 volts, one has to live with a bit of distortion. This sort of amplifier is therefore not suitable for hi-fi uses. Class B amplifiers are usually found in systems that amplify the human voice, such as megaphones, for instance.
Class AB – the optimizer
Some class B amplification technology can be found in the world of hi-fi, at least in part, namely in AB amplifiers. As the name would suggest, these are nothing other than a combination of class A and B amplifiers. This means that these amplifiers can switch between technologies in order to achieve an optimum of performance and efficiency. They, therefore, do not incur the distortion problems of a Class B amplifiers.
Loudspeakers from Teufel
Class D – the digital
The youngest of the amplification classes is class D. This works digitally and has very low power loss. It also develops much less heat than a class A amplifier. But the most revolutionary aspect of class D amplifiers is not their efficiency but their size. A class D amplifier with a power output of 50 watts can still be made small enough to fit inside a pack of cards. These make it possible to integrate amplifiers into smaller devices such as headphones, smartphones and MP3 players, but also everywhere where space is at a premium. Active loudspeakers, that is, those with integrated amplification, use class D amplifiers.
Built-in amplifier – Teufel Effekt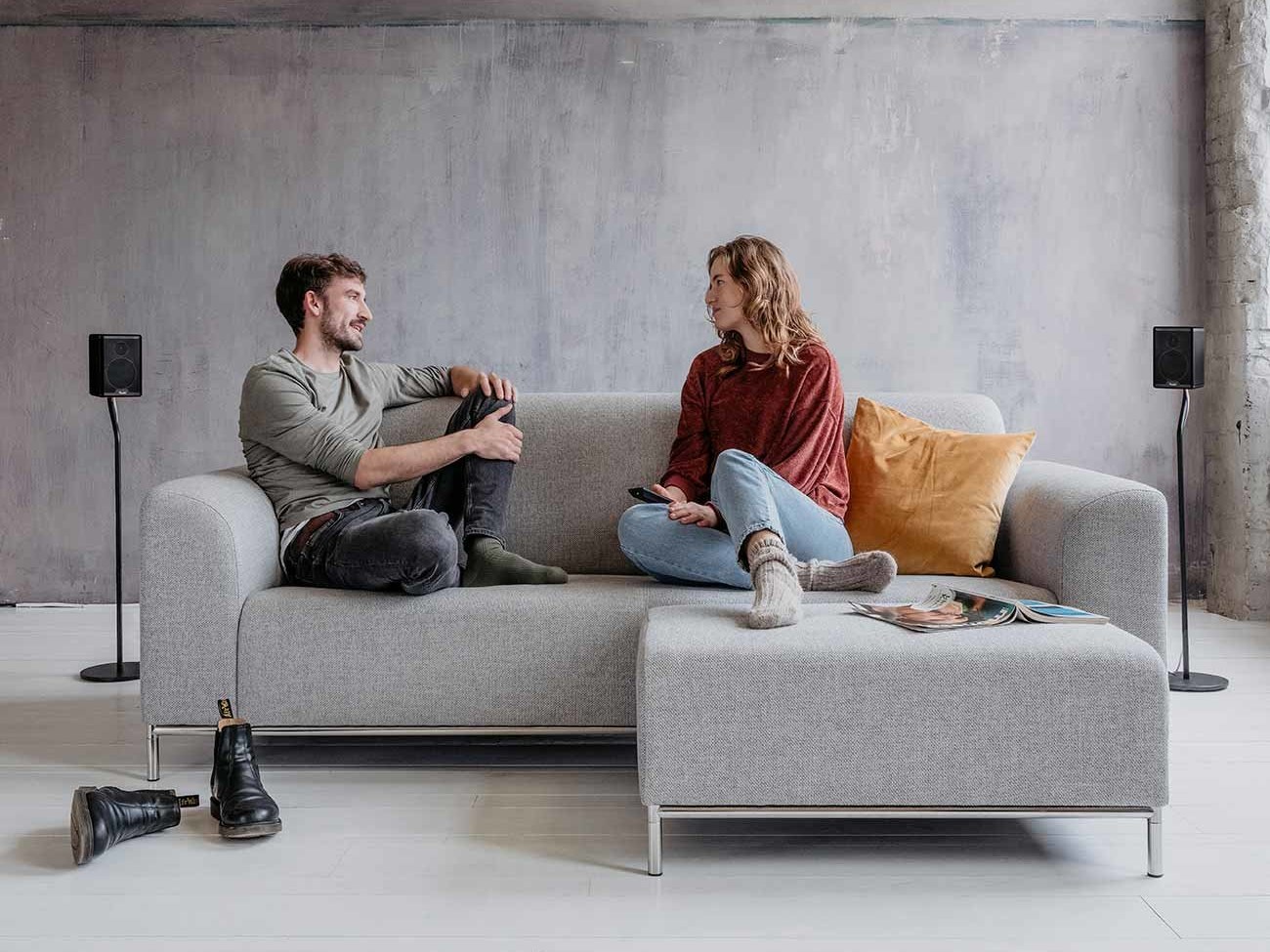 ▶ The TEUFEL EFFEKT loudspeakers have a built-in Class D amplifier, are wireless and transform your system into a surround set in no time at all. The active players make themselves outstanding in the rear area with their full levels. It's not just the wireless communication with the rest of the speakers that makes it easy to place them: They're also inconspicuous and small.
These products might interest you:
Conclusion: Class A amplifier or something else?
Class A amplifiers can fully amplify even weak signals, making them ideal for enthusiasts who want to enjoy the full bandwidth while listening to music.
However, in terms of power consumption and heat generation, there are others that are ahead: for example, the Class AB amplifier or the small, often directly integrated Class D amplifier.
If you have a low-cost power supplier, it's a good idea to check out a few Class-A amplifiers. Because there's a reason why they're so popular – even if they're wasteful and hot.
All pictures: Property of Teufel Audio