It's hard to believe, but Spotify celebrates its tenth birthday in October 2018. Over these ten years, founder Daniel Ek has turned the music world upside down with his streaming service. With Spotify and other streaming services, music recordings are no longer tied down to physical storage media such as CDs, vinyl records or local hard drives for mp3s. For listeners, this means plenty of choice anytime, anywhere.
As groundbreaking as the innovations are, the Spotify era is only a short period in the long history of reproducible or recorded music. So we are taking a moment to look back on old and young, extinct and existing, forms of storage and playback.
From the beginnings of sound recording to the breakthrough of records
1877 to today
In 1877 Thomas Edison played sound recordings from a roller for the first time. The recordings were stored on it in the form of depressions and elevations. A major disadvantage of the mechanical phonograph was that the recordings could not easily be reproduced. Decisive progress in this field came in 1888 with Emil Berliner's records. These were initially made of hard rubber, but were quickly replaced by shellac. The standards for vinyl records as we know them today were set after the Second World War.
On the road: the 8-track cassette
1960s and 1980s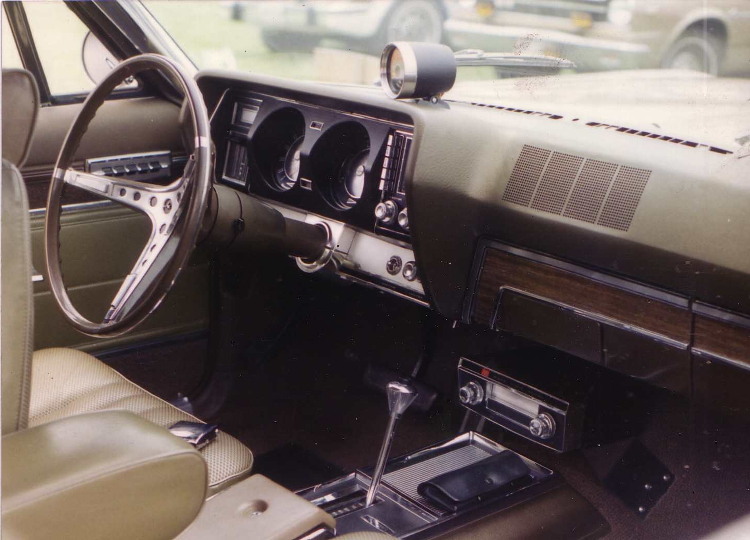 Today hardly anyone recognises this cassette format. It was one of the first formats to make mobile playback devices possible. To be more precise, this sound carrier allowed for music to be played in cars. As early as the 1960s, US carmakers such as Ford began to equip luxury models with corresponding playback systems. However, the smaller and technically superior compact cassette ensured that the production of 8-track cassettes was discontinued in the 1980s. In Germany, the compact cassette was embraced much more quickly than in the USA.
The compact cassette
1960s to today
Anyone who grew up in the 80s will probably find cassette tapes rather nostalgic. The influence of magnetic tapes not only on music reproduction, but on pop culture as a whole was enormous. A number of innovations that have influenced music listening for decades and still have an effect today were closely related to the compact cassette. There was, of course, the first Walkman introduced by Sony in 1979. The boombox, or the ghettoblaster, and tape devices with recording function also belong to the popular inventions of that time. The retro charm of the cassette is probably not least the reason why even today compact cassettes are still produced – albeit in small numbers.
Stereo sound for audio lovers
Where can you play CDs now?
1980s to today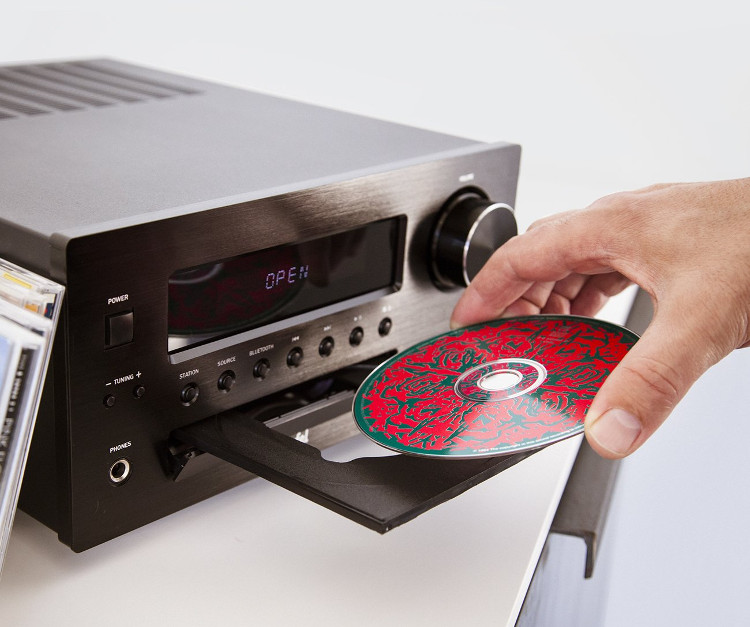 After a meteoric rise in the 80s and 90s, the CD is now increasingly being replaced by streaming offers. Whether and when it will disappear completely, however, is debatable. It will probably be years before CDs and CD players disappear from living rooms. Here the storage medium still has a great influence: While the Discman has been replaced by mp3 players and smartphones, the CD is still the first choice for many when listening to music at home. If we look at the turnover achieved, CDs have already passed their peak in 1997. At that time, they had a turnover of 2.3 billion euros. In 2017 it was only 722 million euros.
The brief appearance of the MiniDisc player
1990s and 2000s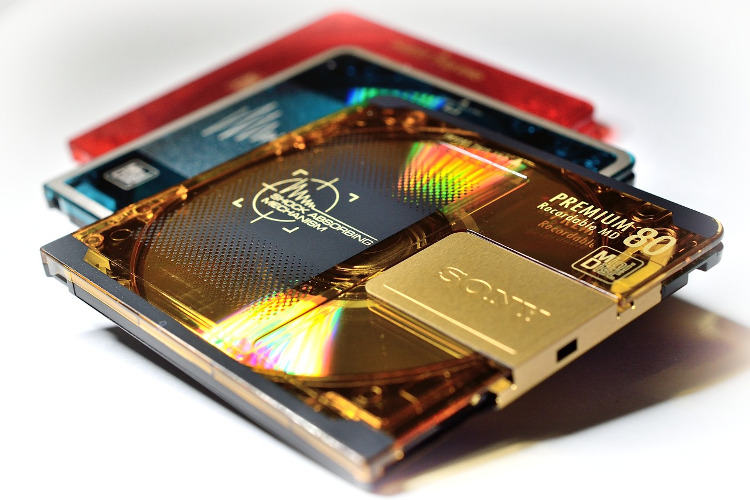 In the first half of the 2000s, Walkman-like devices appeared in schoolyards, among other places. Small CDs wrapped in transparent plastic were pushed into these: the MiniDiscs. Sony had already developed this digital storage medium in the early 1990s without it being able to assert itself. It became more relevant when in the 2000s it became possible to load music files from a PC as mp3 files onto MiniDiscs. But the success lasted only a short time. Mp3 players were already in the starting blocks.
The mp3 player as a pre-stage to music streaming
1990s to today

Many changes that went along with music streaming could already be guessed at least to some extent when mp3 players appeared. First and foremost, of course, there was the (lossy) mp3 audio format, which many streaming services still use. With the first mp3 players and especially the first iPod from 2001 (with 5 GB hard drive), you were suddenly able to carry a huge selection of music in your pocket. Albums lost much of their importance; self-compiled playlists became more and more important. Physical formats such as vinyl records and especially CDs lost some popularity due to the practical advantages of mp3s. However, these formats are certainly not yet dead, with vinyl having seen a particular resurgence in popularity over the last decade.
How streaming changed music
2000s to today
Spotify and Co. have not only changed our listening habits. The Canadian musicologist Hubert Léveillé Gauvin has investigated whether and how the structure of songs has changed through streaming. His result showed that intros are now much harder to find, or at least very short. Songs get to the point faster and faster, vocals and melody begin directly. The reason: the competition is endless in times of music streaming, listeners can press "skip" at any time, so the listener's attention has to be caught as quickly as possible. In addition, artists at Spotify only get paid when a user has listened to the song for at least 30 seconds.
Teufel multi-room speakers
Teufel  plays it all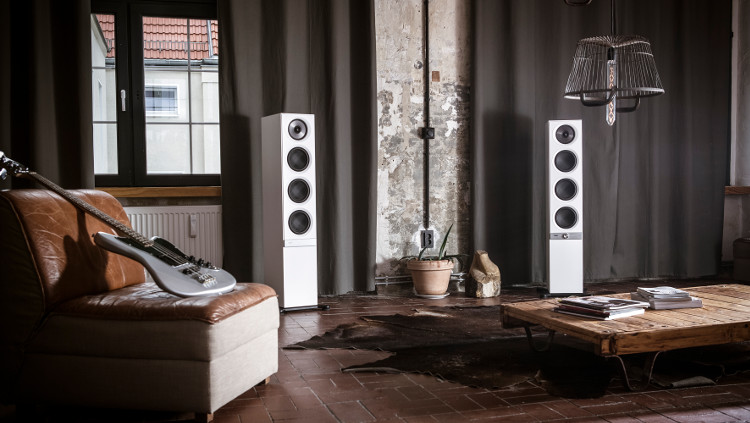 Ultima 20 Kombo: There are speakers that become true friends over the years. Our Ultima 20s have what it takes, thanks to their rousing Hi-Fi sound and outstanding looks – especially after the 2018 update. With the Kombo 42 CD player, you'll get a matching player to go with it.
Teufel Stereo L: Our Stereo L speakers show what is possible with streaming. These floor-standing speakers are multi-room capable via Wi-Fi, make even lossy streaming formats sound crystal clear and support Internet radio USB/NAS playback via the Teufel Raumfeld app.
Image 1: ©Wikimedia
Image 2: ©Pixabay