We love a good evening, cold drink, smooth tunes, but that's when mosquitoes aren't involved. These little pests can ruin any trip out, making us itch, slap and fear their arrival. However, hope is now on the horizon! You can leave your spray and candles in the cupboard – the only thing you need now is good loudspeakers and the right muisc! Read on to learn about music against mosquitoes.
Scientifically proven: Skrillex keeps mosquitoes away
In a study, scientist have recently proved that certain electronic music can keep mosquitoes away (at least temporarily), stop them from biting you, and even stop them from multiplying. It's already a known fact that insects react to the sound waves produced by music. But the study looked at how certain types of music can irritate insects specifically.
Two groups of starved mosquitoes (10  male, 10 female) where locked up together with a hamster. The group that heard Skrillex's song "Scary Monsters and Nice Sprites" bit the hamster much later than the group that didn't hear the music. It was also discovered that the insects were less likely to mate when the music was played.
Here's the magic song from Skrillex that kept the mosquitoes at bay:
Our tip: To make sure you don't have to hear the same song again and again, use Spotify to help you. When you find the EP of the same name "Scary Monsters and Nice Sprites EP" there will be a list of songs that share a similar frequency. And thanks to practical radio function, a near-endless amount of these songs will be suggested. You can find similar songs on various tools and platforms such as polsys.net or gnoosic.com. The mosquitoes really don't stand a chance!
These loudspeakers can be taken anywhere you go!
Electric music against the yellow fever mosquito?
Scientist claim that the reason the insects could be irritated by the music could be due to their Johnston's organ, which are their sensory cells found in the antennae. These pick up vibrations and enable pairs to find each other and mate.
The study was lead using aedes aegypti, often refereed to as the yellow fever mosquito. They originally come from Africa, however due to warmer environments they can now be found all over the world. In Germany a few were carried over in travel bags, in the Netherlands however, there have already been frequent sightings of them. So it could be possible that they might be a future problem for us all.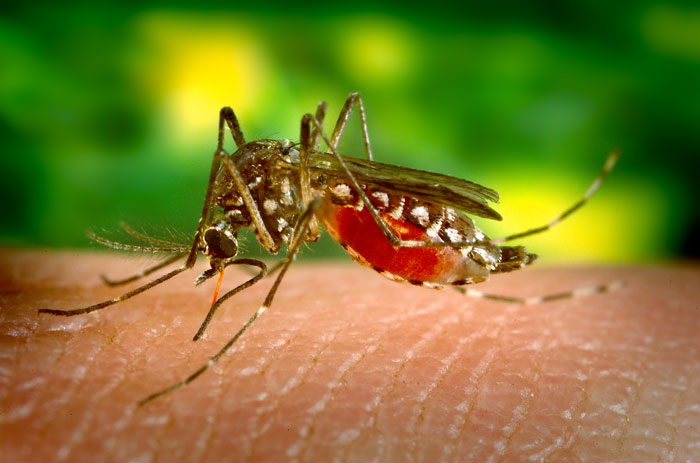 Test are still required to see if electronic music has an affect on other mosquitoes, but, of course, you can always try it out at your next party. 
Say goodbye to mosquitoes and hello to the sound of Teufel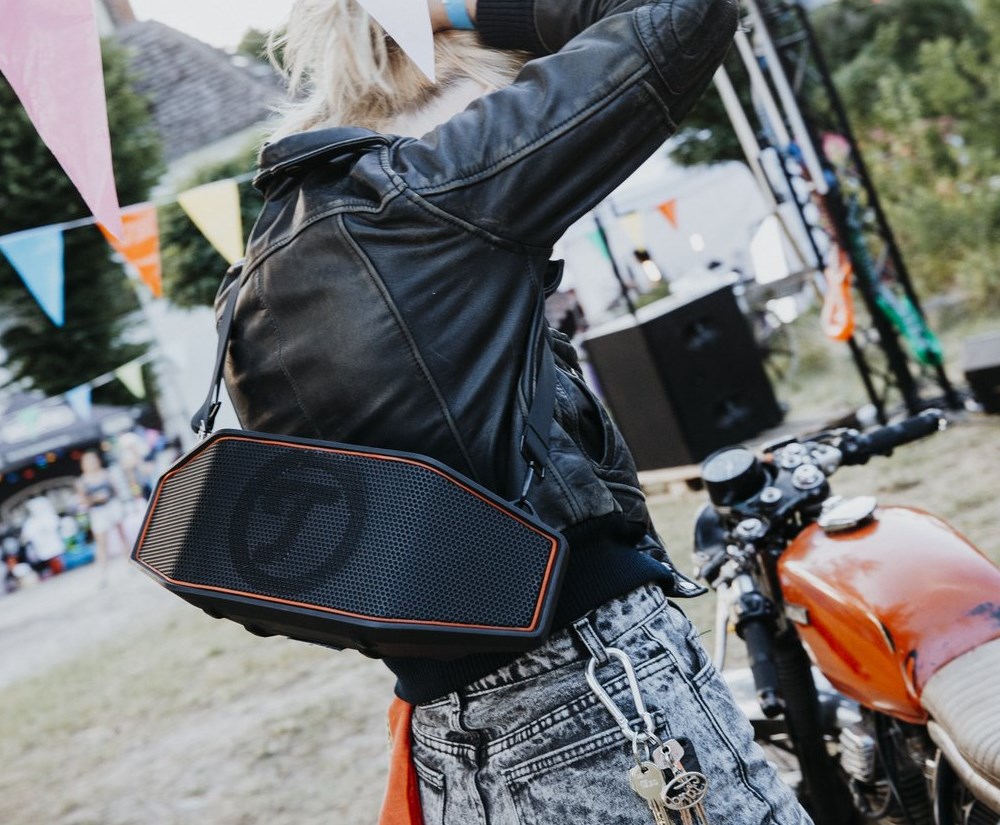 Finally, you now have an excuse to be playing music on the balcony, at the park or the beach to the early hours with a sound-heavy Bluetooth speaker. Once you've told your neighbours about your anti-mosquito music session they won't be able to complain but celebrate – surely? After all, they can't sleep with the nerve-racking whirring of the pests on their ears – so it's better to listen your tunes a little longer.
▶ ROCKSTER CROSS: is the ultimate outdoor speaker. With its manageable size, practical carrying strap, and robust construction you should be able to take them anywhere you go. The casing is both shock and splash-proof. And you can easily stream your favourite tunes via Bluetooth for a device of your choice. And thanks to an integrated subwoofer, it's not just the insects that will be feeling the bass for up to 16 hours.
▶ ROCKSTER: You don't want to do things half way? Then the ROCKSTER is exactly what you are looking for. A festival-sized loudspeaker that can be easily taken anywhere with its three stable wheels. The living room, the garden or even the park – it doesn't matter where, the ROCKSTER is ready. This is the ultimate speaker for any event.
Loudspeakers from Teufel for your home
Conclusion: Another good reason to turn it up!
Get yourself a sound-heavy speaker that can be easily transported.
Save the song "Scary Monsters and Nice Sprites" from Skrillex as a favourite.
Turn your box up and enjoy the mosquito-free time.