When it comes to audio formats there are countless, which has both its positives and negatives. Each is there for a purpose and is required for specific devices or reasons. When you have little storage space MP3 is often a good option, whereas uncompressed files such as FLAC or raw data in WAV format offer a more detailed sound for those with more storage space.
So, if you're looking for MP3, WAV, or FLAC here are some of the best audio converters that allow you to easily convert your music and audio files.
AVS Audio Converter: Only for Windows
The Test's free audio converter, AVS Audio Converter, is a real pleasure. The freeware of the converter contains a lot of functions and is compatible with a wide-range of audio formats. Wether AAC, MP3, WAV, FLAC, WMA, OGG, or M4R – nearly every format out there can be converted.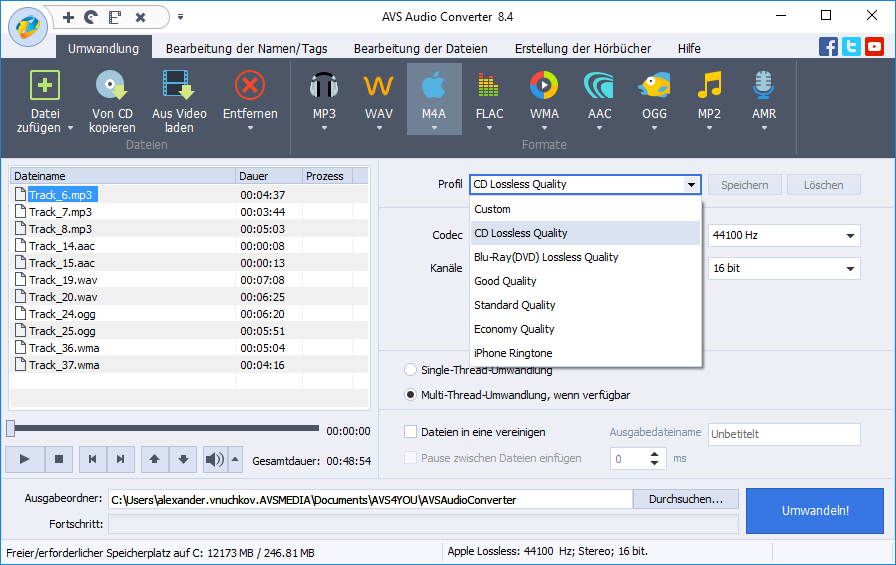 A part from that, the AVS Audio Converter also allows you to edit the audio tags, edit or cut audio as well as extract audio from video files. For the converting you can exactly say what quality and what size the desired data should have,
One negative – the AVS Audio Converter is only available for PC. However, you can still convert audio files to M4R or M4A and listen to them on your iPod or iPhone.
For Microsoft, Linux and Apple users: fre:ac
The converter fre:ac is available on Windows, Linux and macOS.
It supports all versions of audio formats – including MP3, FLAC, and OGG – and can convert multiple files at the same time into various audio files. And during the conversion process it takes a part data information, so that you don't end up with unidentifiable data files at the end. Also, with fre:ac you easily copy music from CDs onto your computer and convert tracks into preferred audio formats.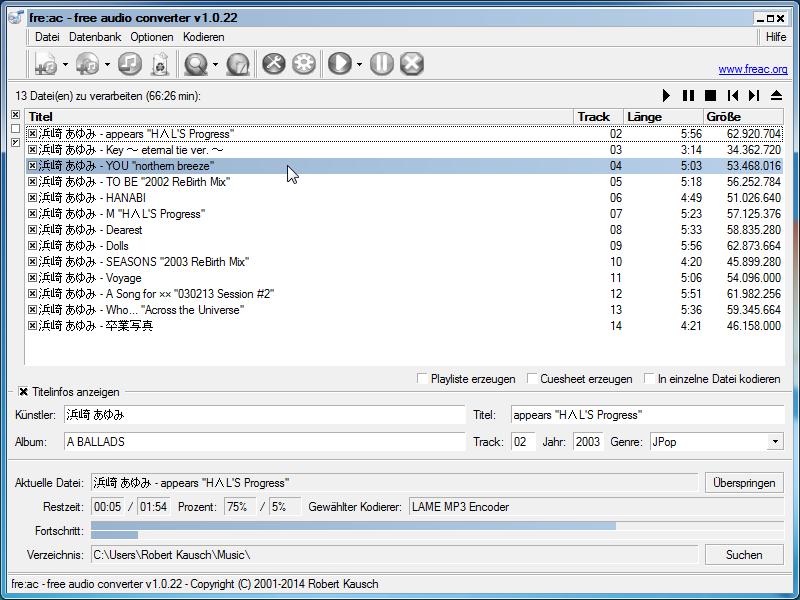 Another highlight from fre:ac: You can put the whole converter programme on a USB stick and take the entire programme with you, wherever you go! And just stick the USB into a another computer and start converting, no need to download or install anything!
Products for best sound at home
LameXP: Also available on Linux
LameXP is also another recommendable, free audio converter for windows and Linux. It doesn't matter if it's a single file or an entire folder, or playlist – LameXP can also convert a large number of audio files without an issue in all possible audio formats from MP3 to OOG or from FLAC to MP4.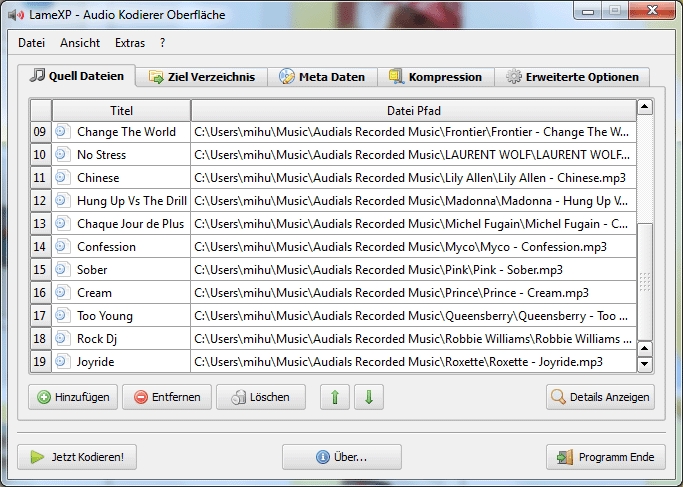 LameXP is also another converter that can be transported via USB without the need for any installments. When converting you also have a lot of diversity when it comes to settings, and can, for example can determine the audio quality.
VLC: Universel and often used
Lastly we wanted to mention the VLC media Player, as it's often already installed on most devices. It's not just there to play audio or video files, but can also be used to convert data.
For those who just want to occasionally convert music and want to keep to the basics then the VLC player is the perfect option for you! VLC also offers batch processing and can convert in every possible format (MP3, MP4, OGG and FLAC), as well as extract audio from films. It's also available for Windows, Mac, Linux, Android and iOS.
Teufel's got he Technic to party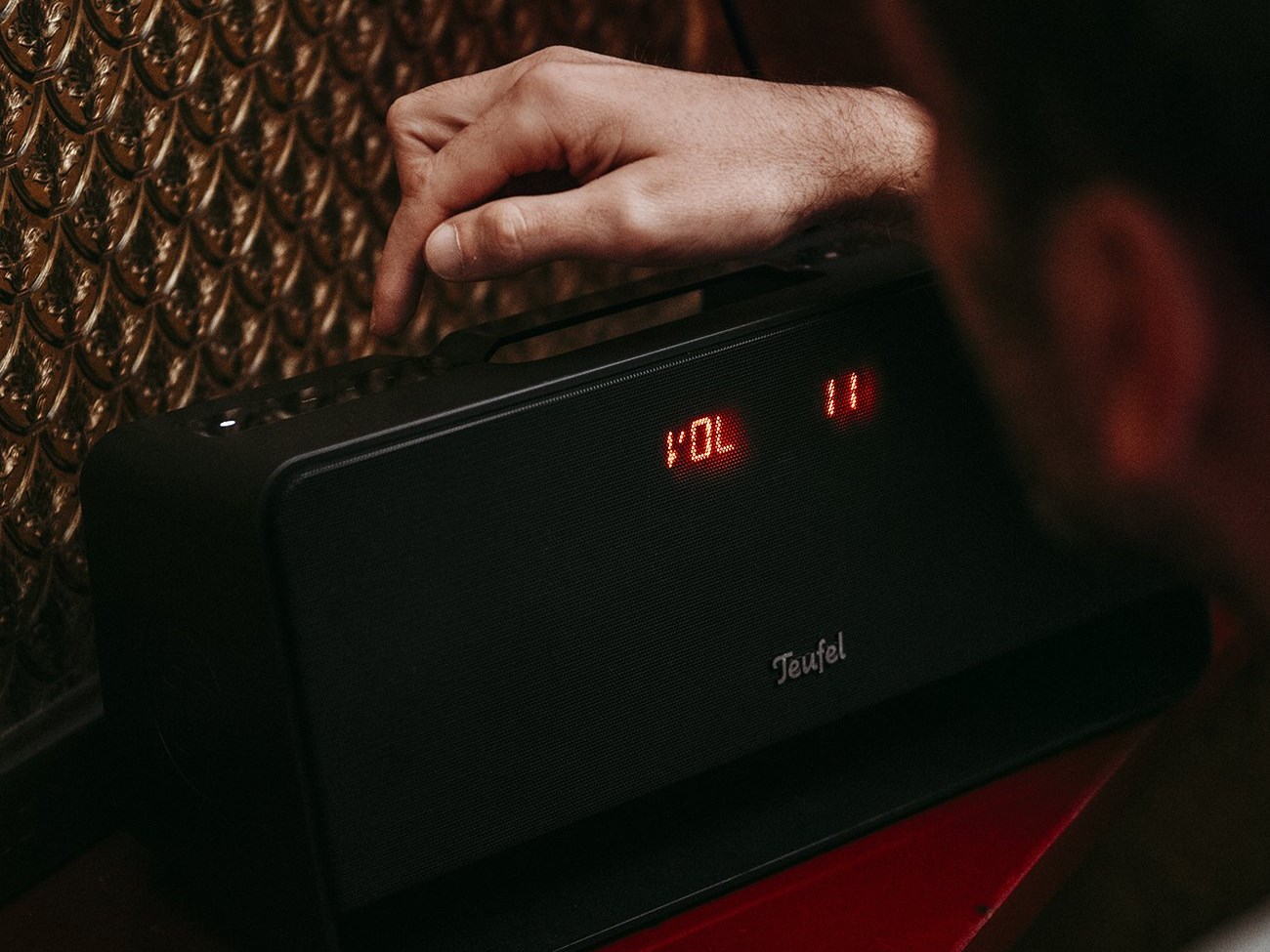 ▶ The Boomster, ist thanks to its compacted size and Bluetooth offers various setups. It doesn't matter what you're playing from, you also get a clear and strong sound. Meaning you can easily hear the difference between MP3 and FLAC.
▶ On the go you often hear MP3. The Real Blue NC gets the most out of compressed audio files while  at the same time, completely eliminating annoying ambient noise thanks to noise-cancelling technology. So you can enjoy your favorite music undisturbed, even when you're surrounded by hustle and bustle.
Produts for the best sound on the go
Our conclusion for audio converters
With a good Audio Converter, you can quickly put together music collections in the right format for MP3 players, smartphones or the full sound experience at home.
Free Audio Converters are available in abundance. Freeware is usually enough to convert even large music collections.
Windows users enjoy a wider choice, but there are solutions for every operating system to convert music files.