The future of radio is digital: just as televisions have made the switch from analogue to digital, analogue FM transmissions will also gradually be discontinued so you will inevitably only have the option of digital radio at some point. The authoritative transmission standard is DAB+. But old receivers that do not support the digital standard don't have to be thrown away – you can upgrade them to support the format.
Upgrading to DAB+ the smart way
It is very easy to retrofit DAB+ with external receiver units. The modules are usually compact (approximately the length of a card deck) and can be simply connected to the receiver, for example via the AUX connector. Other solutions support USB or the Bluetooth wireless standard.
You can make CD receivers, Hi-Fi systems, FM radios, car radios or smartphones fit for DAB+. The only requirement is that the previous receiver has a compatible interface.
For example, the DAB+A from the Hungarian manufacturer DENSION was retrofitted with DAB+. What is particularly special about it is that the DAB+ receiver is controlled via an app. You can also buy active antennae in the shop. The antenna is then supplied with power via the receiver module. Other solutions, by contrast, are equipped with a small display and buttons.
No rush to upgrade your radio to DAB+
If you are an avid radio listener and enjoy listening to an analogue device, you don't have to worry that stations will soon go online because of DAB+. The contracts for FM broadcasting stations are expected to run for the next decade, in which time it is unlikely that FM broadcasting will be silenced.
Radio listeners will therefore not be forced to upgrade to DAB+ or purchase a new device in the foreseeable future. But the digital changeover is certainly worthwhile, as DAB+ offers a number of advantages:
✔ Stable service: Depending on the location, FM is often affected by noise or blank spots, whereas digital radio remains stable even with weaker signals. The transmission only cuts out if you are physically outwith the transmission area.
✔ Sound quality: Depending on the transmission frequency (kbit/s) at which a station broadcasts its programme, digital radio can achieve a more differentiated and fuller sound image than what we are used to from FM.
✔ Additional features: Depending on the receiver, you can view additional content such as text and images for weather charts, track listings, sports tables and album covers. This, of course, depends both on the transmitter and receiver but can provide useful additional information for listeners.
The UK currently has the world's largest network of digital radio broadcasters, with 103 transmitters and 48 local and regional digital providers, broadcasting over 250 commercial stations across the country. Many of these broadcasters are now also testing out DAB+ format.
Want to learn more about the new standard of digital radio? Read our previous blog post to find out more about DAB+.
Complete your audio ensemble with Teufel and DAB+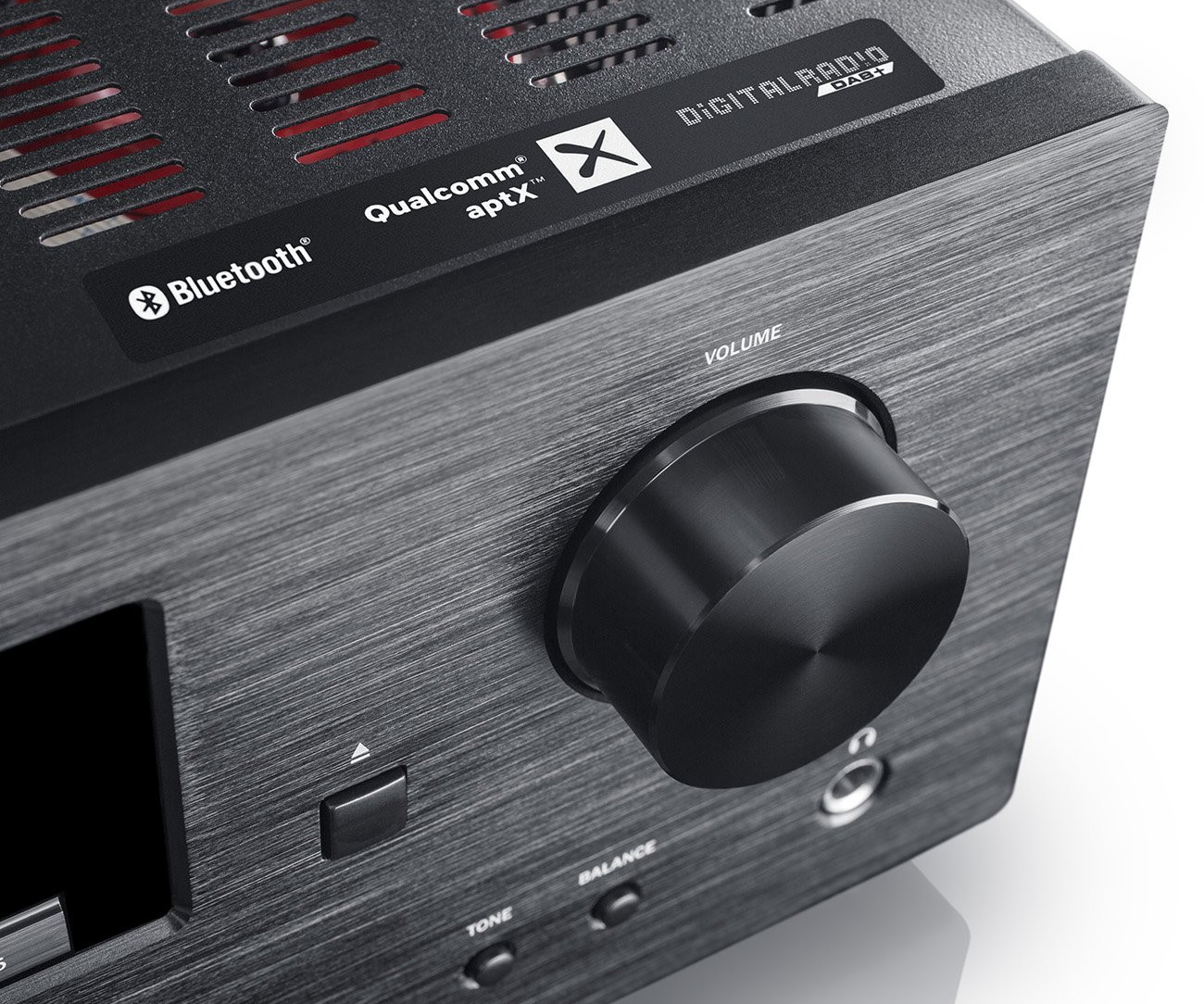 ▶ Kombo 62 Receiver: Much more than an average CD receiver – the Kombo 62 is equipped with DAB+, Bluetooth aptX and all-important cable interfaces (including TOSLINK and Phono).
▶ Radio 3Sixty: This radio is your window to a new world of music – besides DAB+ and analogue FM radio, it also supports Bluetooth aptX and streaming via Spotify Connect. Of, course, the sound is also pretty impressive  – two full-range speakers are supported by a massive down-firing subwoofer.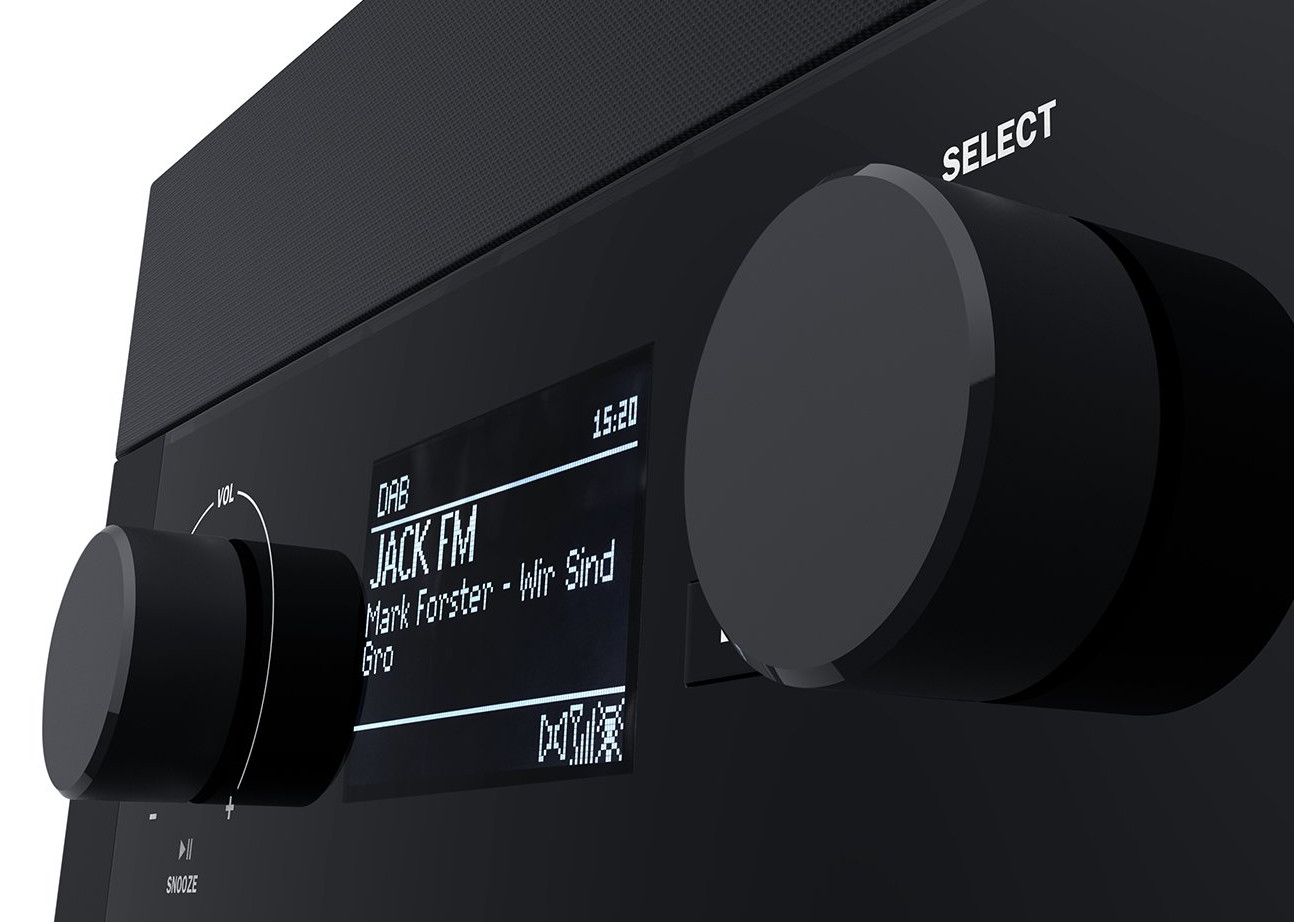 ▶ BOOMSTER: With the BOOMSTER you get the full audio package – to go. What looks at first like a simple speaker is packed with the latest audio technology: a 3-way system consisting of tweeter, mid-range driver and subwoofer, Bluetooth 4.0, NFC, DAB+ and FM radio. A durable lithium-ion battery is also integrated for mobile operation. What more could you need?
Teufel products for multi-room streaming
Conclusion: you don't need to get rid of your analogue device just yet
You can retrofit DAB+ to car radios, home audio systems or smartphones via an external receiver module.
Depending on the solution, AUX, USB or Bluetooth are used as interfaces.
The Hungarian manufacturer DENSION offers DAB+ receivers with app control.
Due to current broadcasting contracts, public-sector institutions are expected to remain on the FM network for the next decade.'