In the subway, at work, while jogging or lounging on the sofa, headphones are a great way to listen to music. With so many designs, features and sound signatures to choose from, it's a good idea to compare headphones to find the model right for you. Read on to learn more!
In-ear headphones: For active lifestyles
In-ear headphones are the smallest of all headphone designs. The absence of ear cups and a headband is a big advantage while working out. The small ear pieces stay in place on their own even during fast runs thanks to a snug fit in the ear canal. They can also be easily stowed in a bag or a jeans' pocket when not in use. Because they operate so close to the ear, in-ear headphones generate full and clear sound from small drivers and little power. In-ears usually also have very good noise-isolating properties.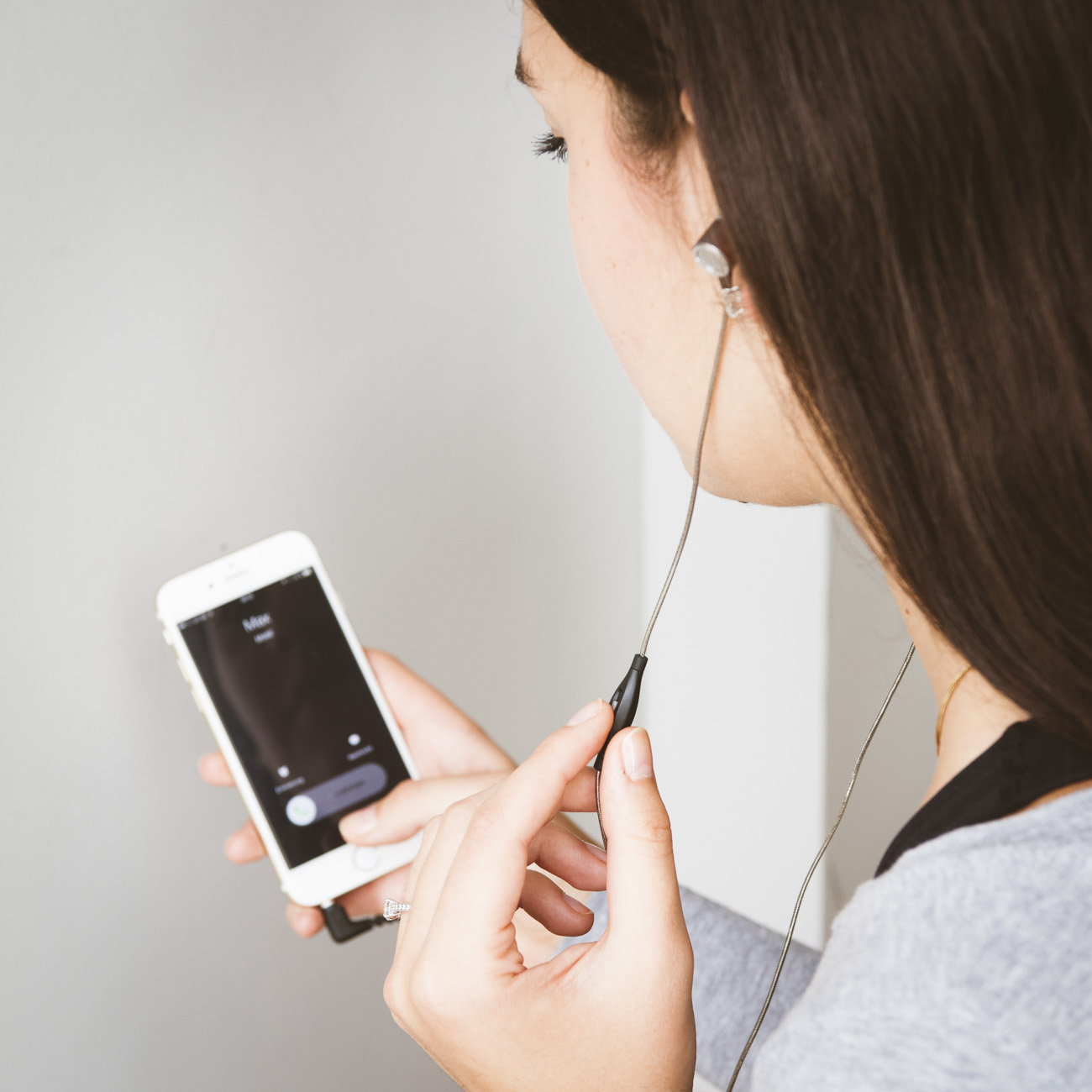 The precondition, however, for both good sound quality and noise isolating properties with in-ears is a good fit. If the ear pieces do not create a seal within the ear canal, energy will be lost to the outside which will let noise in and smear the sound produced. A poor fit will also cause the ear pieces to fall out during activities. For this reason, many in-ears like Teufel's MOVE and MOVE PRO come with a variety of ear pieces in different sizes.
When it comes to sound quality, there are big differences between in-ear headphones. The headphones that come included with many smartphones and MP3 players are not generally very good. Those looking for a sonic upgrade will find in-ears at various price points including models capable of truly hi-fi sound. In this, the small drivers pose no obstacle. They can run the gamut from bright treble to strong resonant bass.
➥ Teufel in-ears: The sound is detailed and well-differentiated, the bass powerful, the fit snug and comfortable – your ears couldn't hope for a better companion than Teufel's MOVE PRO. Those who prefer wireless models can opt for the MOVE BT, Teufel's in-ear headphones with Bluetooth. All Teufel in-ears feature in-line remotes for easy control of playback.
Pamper your ears: Over- and on-ear headphones
The larger headphones that have become so popular in recent years can be divided into two basic categories: On-ear and over-ear. Both types feature padded ear cups connected by a headband. The following explains the differences:
•    On-ear headphones: As the name suggests, on-ear headphones are designed with smaller ear cups that rest on the ears instead of enveloping them. The headband exerts just enough pressure to keep the ear cups from slipping off and creates a seal for better noise isolation and sound quality. The ear cups provide enough space for on-device controls such as on/off and skip track buttons.
•    Over-ear headphones: These largest of headphone models envelope the entire ear. The roomier design allows room for larger drivers. Depending on the material used, the ear cups can also serve as a resonating chamber for the bass. Over-ear headphones come in three basic designs: Open, closed and semi-open. This refers to the amount of air that can pass into the ear cup and will influence the sound signature. Open over-ear headphones general produce wonderfully transparent sound and come the closest of all headphones to reproducing an authentic stereo image. Semi-open and closed designs can also produce a fantastic bass response. Larger ear cups leave room for on-device controls.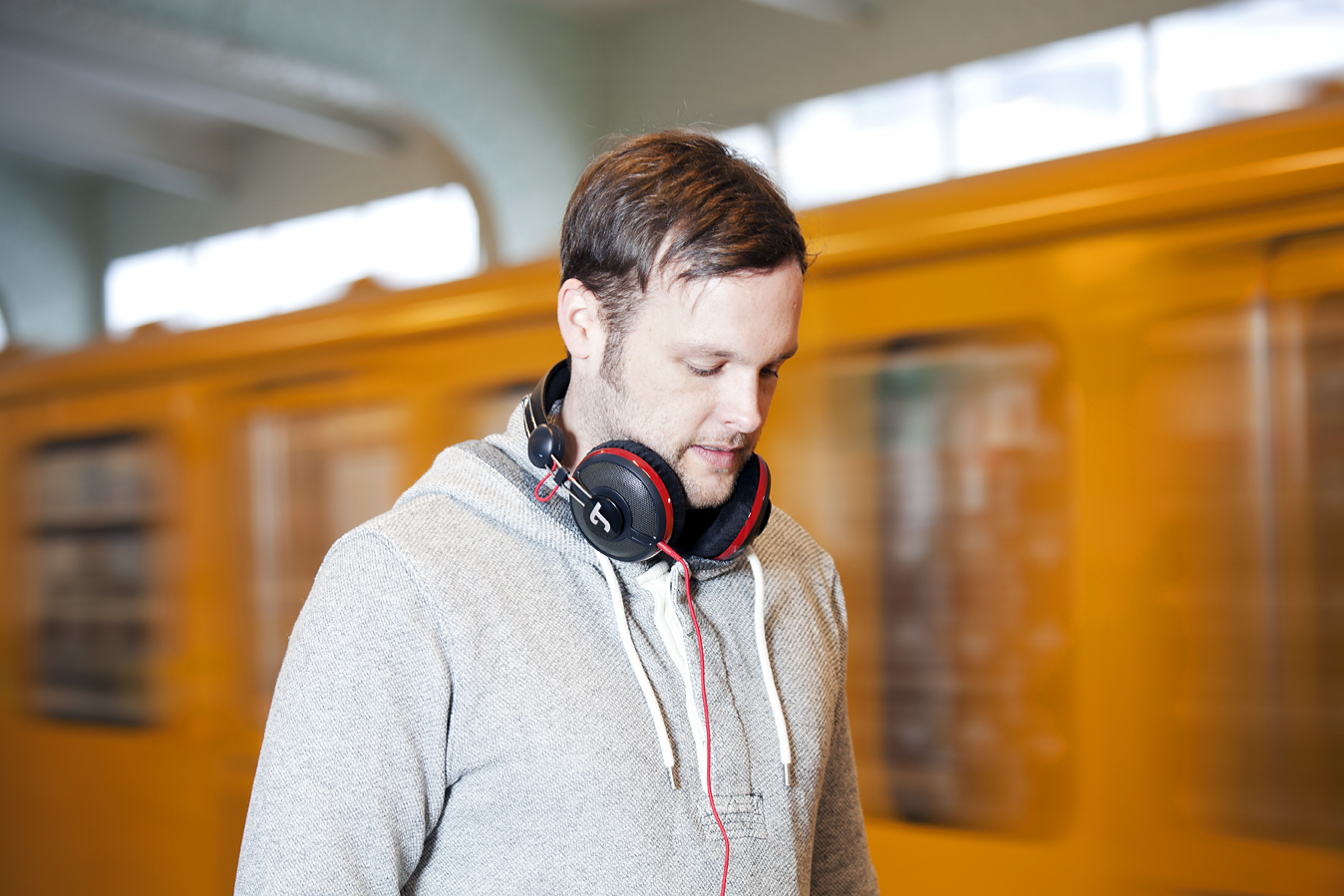 When it comes to sound, Teufel's over-ear headphones, the TURN, were built to please. A handy dial on the ear cup adjusts the sound signature between a linear frequency response and bassier playback.
The Teufel AIRY works with all standard smartphone operating systems (iOS, Android, Windows), PCs, Macs, MP3 players and other Bluetooth devices. Listen to music from iTunes, Google Play and other music services and control your playback via handy on-device controls. The AIRY can also be used with a standard wired connection.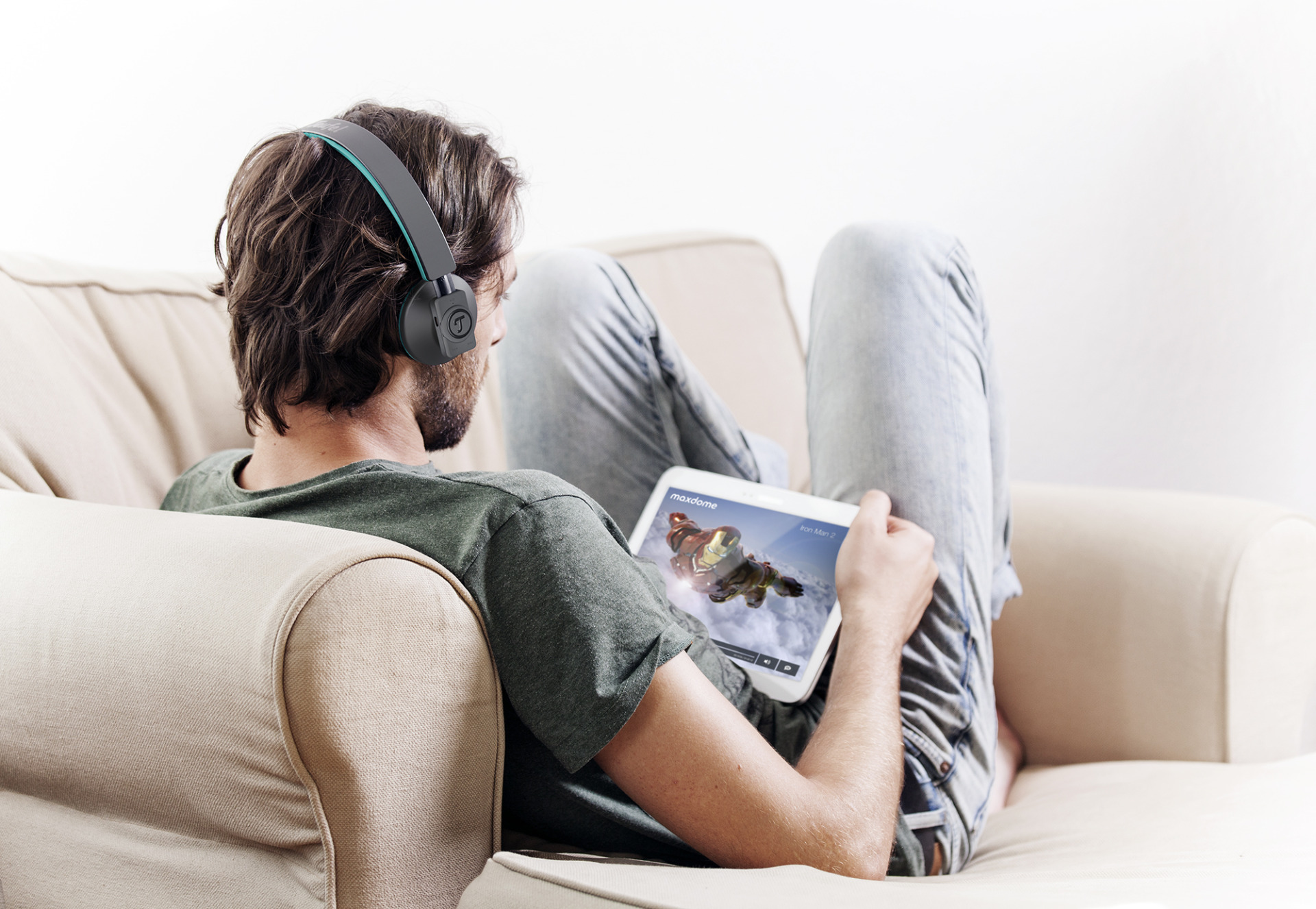 On-ear, over-ear or in-ears: Does size matter?
As so often in life, there is no clear answer here. It does and it doesn't, which is why it's so important to compare headphones individually. Quality audio manufacturers produce headphones in all sizes that offer outstanding sound. Different designs, however, will lead to differences in sound. In-ears can really shine when it comes to bass, a quality that is important with certain genres of music. They will be less effective when it comes to creating an "airy" sound.
On- and over ear headphones do a good job of producing a differentiated sound with vocals and instruments, positioning them with on a virtual soundstage. The playback is also very transparent – a definite plus with jazz and classical music. Closed over-ear headphones like the Teufel Massive generate excellent bass.
Coda: Compare headphones to find the right pair for you
•    Headphone designs can be divided into three basic categories: In-ear, on-ear and over-ear
•    In-ear headphones are a good choice for active lifestyles thanks to a snug fit and easy storage
•    In-ear headphones are also a good choice for those who listen to a lot of hip hop and electronic music
•    On and over-ear headphones feature larger ear cups that either press against or cover the ear
•    Over-ear headphones can be open, closed or semi open depending on how much air circulates into the ear cups
•    Both on-ear headphones and over-ear headphones produce an airier sound than in-ears. This makes them excellent choices for classical music, jazz and some rock genres.