Est. 2003 – The Gaming Sound Company
In 2003, Teufel launched its first speaker system for computer use: A 5.1 surround sound system known as the Concept E. A PC gaming magazine soon asked us for a test sample. It didn't take long after the review was published for the Concept E to become one of Teufel's bestsellers and the rest is history: A hi-fi and home cinema company grew into a hi-fi, home cinema and gaming sound company.
The Concept E lives on in the Teufel portfolio as the Concept E Digital, Concept E 450 Digital and the Concept C. Each system includes an active subwoofer and USB sound card for the best audio experience with notebook and PC games. All Concept systems also offer the convenience of Bluetooth for use with smartphones and the aptX codec for detailed CD-quality sound.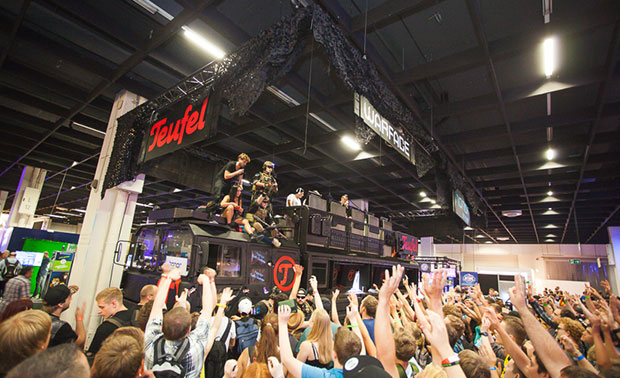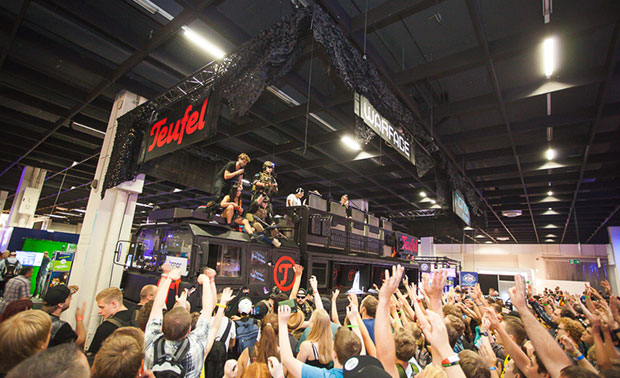 2015 marked another landmark year for Teufel in gaming sound. This was the first year Teufel attended Gamescom. Thanks to the Thundertruck with its 10 x 450-watt Bluetooth speakers, Teufel's presence was very much felt by attendees.
In 2017, Teufel won the reader's choice award from German magazine PC Game Hardware as the most popular manufacturer of gaming speakers — for the seventh time in a row. 2017 is also the year the we launched a new gaming product.
CAGE: By gamers for gamers
As luck would have it, our lead developer in charge of headphones, Robert Schwarz, is himself a gamer. It was therefore easy to come up with Teufel's next gaming product: Headphones, naturally! Internal discussions together with intense market analysis soon led to the development of a product that would include all the features gamers expect along with the powerful, high-definition sound Teufel is known for.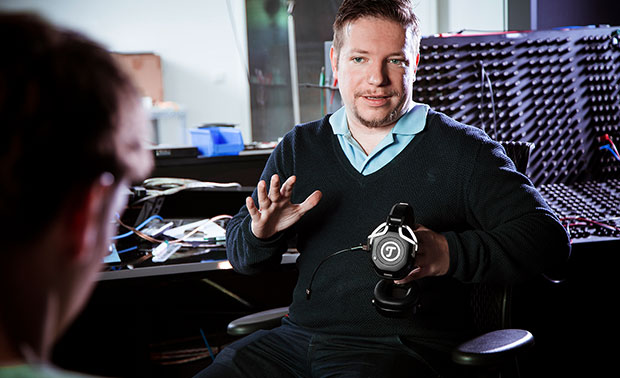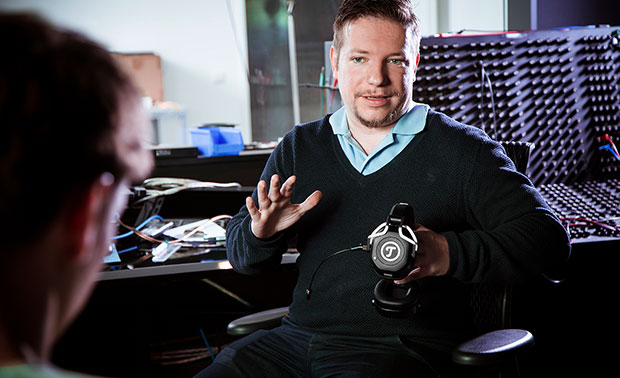 It soon became clear: To create the product we envisioned would require more than simply attaching a microphone to an existing pair of headphones from our portfolio. We needed to build our gaming headset from the ground up. This decision liberated Teufel developers in terms of the types of technologies that could go into the headset's design.
HD gaming headset: Designed in Berlin
At the heart of CAGE are the specially developed 40-mm drivers that sit in each ear capsule. Led by developer Andreas Dausend, our acoustics team spent nine months fine-tuning the action and material composition of the drivers until they were satisfied with the result. In this way, explosions rumble with fulminating depth and Teamspeak communication is rendered in crystal-clear sound quality. The treble shines as well, allowing the user to enjoy every fine detail in a game's soundtrack. Another important part of CAGE's acoustic development are the ear capsules. The form and volume of each capsule was carefully chosen because of its positive effect on the overall sound.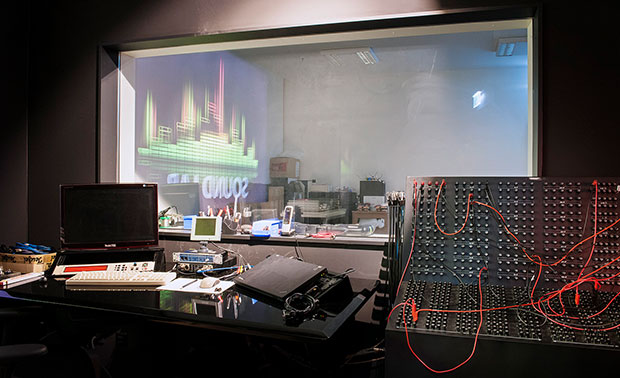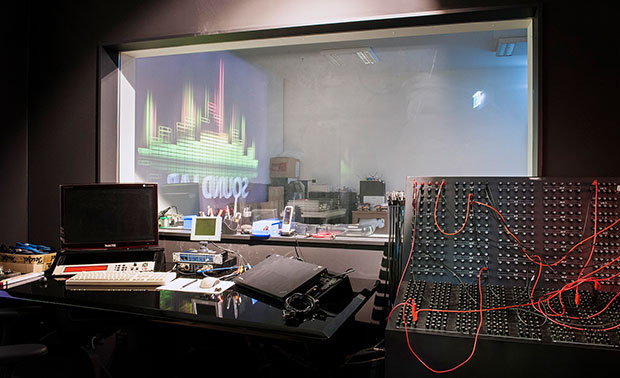 While CAGE can be used to pep up a 3DS game, it's also more than a match for all the FPS, RTS and MMO gamers out there. The use of solid aluminium elements in striking gunmetal grey is a nod to the headphone's namesake: Full-body cage fights during which everything is allowed. At the same time, the CAGE retains an attractive sleekness thanks to high-end hardware, a fabric-coated cable, elegant proportions and cleverly integrated control elements.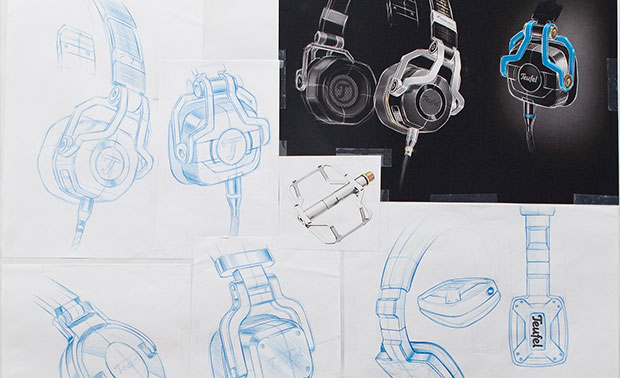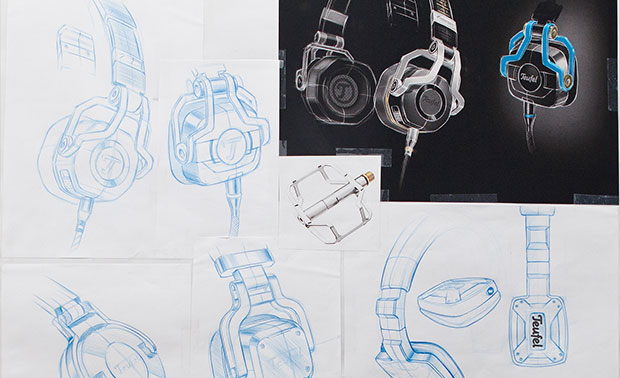 Best equipped for more than virtual cage fights
Home cinema and surround sound is deep in Teufel's DNA. So naturally, our developers focussed on giving CAGE an outstanding ability to reproduce spatial depth for a highly realistic atmosphere. The limitation is that headphones are basically stereo units with a left and right speaker. In order to help the wearer better localize opponents and just generally become immersed in the game, our developers worked together with software engineers to create a convincing 7.1 surround simulation. An integrated USB sound card in makes it all possible.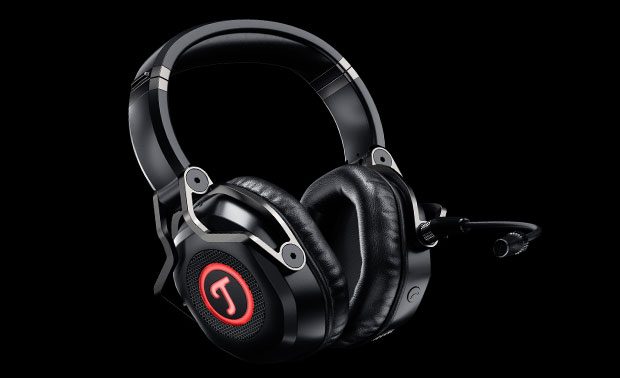 CAGE's outstanding sound quality and 7.1 surround simulation weren't the only acoustic considerations when it came to this gaming headset. In addition to sound reproduction, CAGE needed the ability to record audio. Our developers wanted Teufel's first gaming headset to be able to transmit speech clearly and with a minimum of background noise. In the end, it was decided to give the flexible microphone arm two mics. Recording the usear's speech from slightly different locations allows the system to analyse differences in propagation times. By comparing these intervals to outside noise (which arrives at the two mics simultaneously), CAGE is able to cleverly detect and then block all sound aside from the user's voice. Echoes are also effectively minimized. An additional extra feature Robert Schwarz and his team are proud of is the ability to connect both the microphone arm and cable to either side of the headset. In this way, the user can keep the cable closest to the PC, whichever side this happens to be on.
Yes, our team of gamer/developers really thought of everything, including how long a typical gaming session can last. The ear capsules were therefore endowed with extra-soft cushioning covered with a breathable material. In spite of its durability and the robust quality of the hardware employed, the headset's weight was also kept to a minimum to prevent any pressure points from building along the head or ears.
In the end, our team of developer-gamers was successfully able to parlay strong, detailed Teufel sound into a full-featured gaming headset. While incredible sound is its main strength, CAGE offers optimal comfort and features for staying on top of your game with PCs and consoles.
All pictures: Property of Teufel Audio