Just like any other year, this year the ultimate bargain hunt starts at the end of November: Black Friday is on 29 November. In the USA, the first Friday after Thanksgiving has long been used by many Americans to do their first Christmas shopping. In addition, there are sometimes extreme discounts, which often cause a real rush to shops and online stores.
The huge bargain event has also found its way across the pond, with online shops offering discount promotions. Of course, Teufel will be partaking again!
> Reader's tip: Teufel Black Deals sales page
To get Black Friday, we've picked out the coolest tech gadgets you should be looking out for on November 29th. Maybe you'll already find one or two gift ideas for under the Christmas tree!
VR headsets: experience virtual reality
In the heart of the action – with VR headsets you can dive into digital worlds. The cool gadget gives players the feeling that they are in the middle of their game and can move freely in almost any direction. Meanwhile, there are many different suppliers of VR glasses and also two different categories, which you should pay attention to when buying.
One category is called HMD, which is an abbreviation for "Head Mounted Display". With these headsets, the display is firmly attached to the headbands. The advantage: Most of these headsets have better graphics performance and can display virtual reality in higher resolution.
The second category is VR glasses, to which a separate display must be attached. So they're simple headsets with a front mount that you can plug a smartphone into. These models are usually cheaper than HMDs and also a lot lighter. Whether for yourself or as a gift, this gadget is for real gaming fans!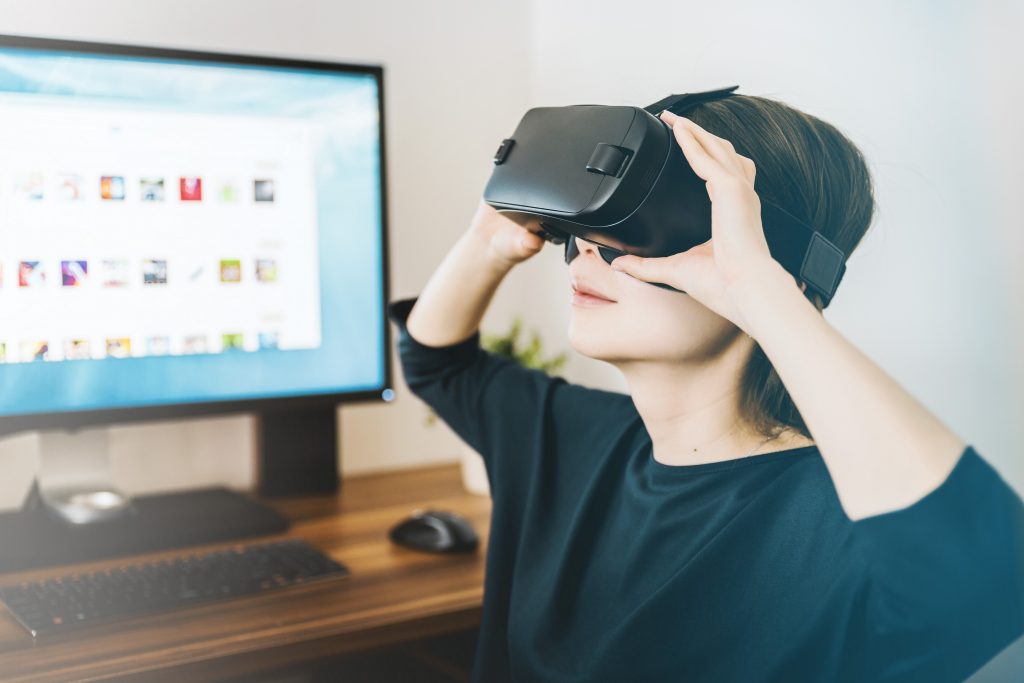 Drones: Breathtaking aerial photographs
Drones have become true technology must-haves in recent years. The selection now ranges from easy-to-use models for beginners to professional models with high-resolution cameras. Whether you're a beginner or a professional, you can take extraordinary photos with a drone.
What you should look out for when buying a drone are aspects such as flight altitude, battery life and the load capacity of the drone. The more extensive your requirements are, the more expensive the device will be. That's why it's worth comparing models and manufacturers. In any case, a drone is a great gift idea for someone who likes to travel or photograph. On Black Friday you can shoot real bargains here because there are now many inexpensive models on the market.
Important: Especially as a beginner you should observe the legal regulations of the respective drones. These regulations state, for example, that the maximum flying height of a drone in private areas is limited to 100 metres.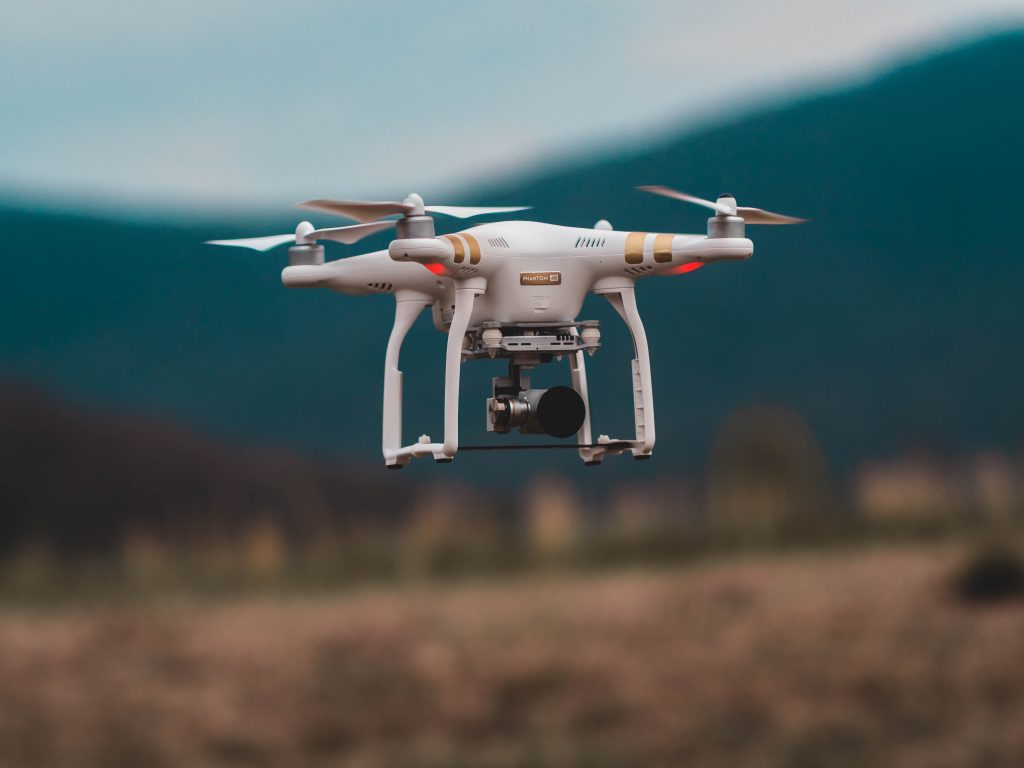 Wireless mobile phone charger: hang up don't of plugging in
Plugging in is yesterday's news, now all you have to do is hang up your smartphone and it's ready to charge. Thanks to the Qi charger there is no annoying fiddling with the plug and even the USB socket of the mobile phone remains wear-free.
Especially for aesthetes, such a wireless charger is a great gift idea. The gadget is usually available in beautiful designs, such as a small pillow, chic wooden disc or in a stone look. There are also chargers that can be installed almost invisibly in furniture. Cable clutter is a thing of the past.
However, when you buy a smartphone, make sure that the recipient's smartphone also supports wireless charging. With newer phones, you usually don't have to worry. Apple offered Qi charging for the first time in the iPhone 8 series. Samsung devices back to the Galaxy S6, as well as Google's Nexus 4 and some Blackberry smartphones,  have also integrated wireless charging.
Portable speakers: heavy sound wherever and whenever want
Whether you're on the go or just looking for a powerful new speaker for your home, we have a wide selection of Bluetooth speakers in our shop to help you find what you're looking for. For example, you can take our BOOMSTER with you wherever you go thanks to the ergonomic carrying handle and play your favourite music in top quality. Compact, robust, waterproof and even with a practical carrying strap: that's our ROCKSTER CROSS in the shop. So if you're still looking for a gift for music lovers, you don't have to search long.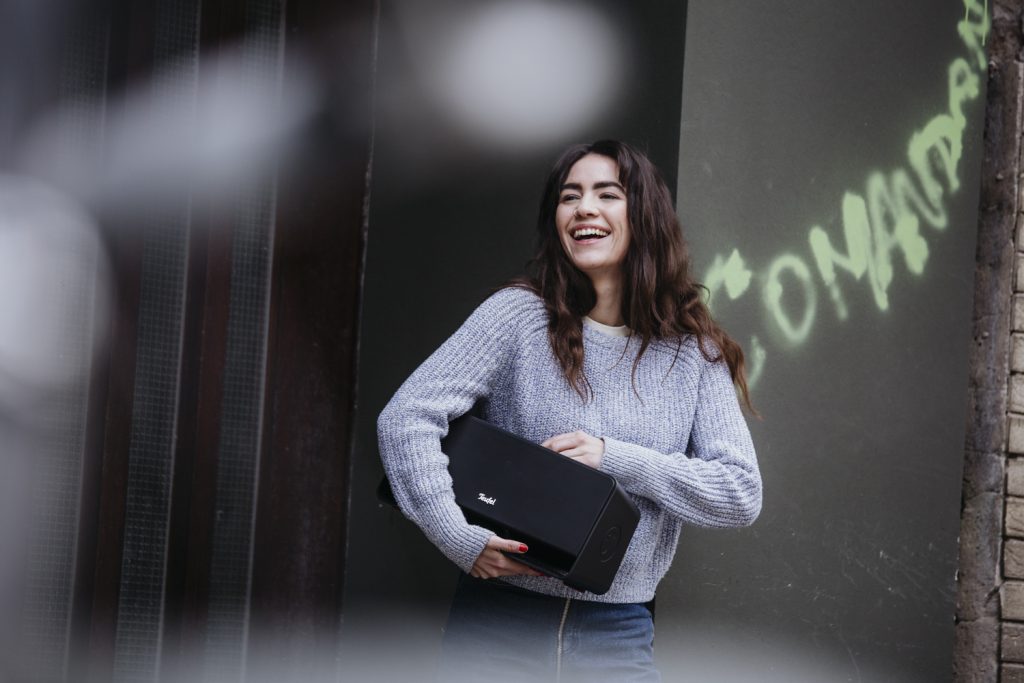 Vacuum cleaner robot: The practical household helper
As if by magic a clean apartment? This is possible! Suction robots are now moving into more and more households. The practical little helpers are above all time-saving because they can vacuum or wipe the apartment independently and can even reach the wool mice under beds or sofas.
Standard models are used for dry dusting or vacuuming on smooth floors or carpets. There are also models that have a water tank and wipe your floor. 2-in-1 suction robots can do both and are truly multi-talented. So when you buy a vacuum robot, consider what type of floor it is designed for, how large its capacity is and how long the battery lasts.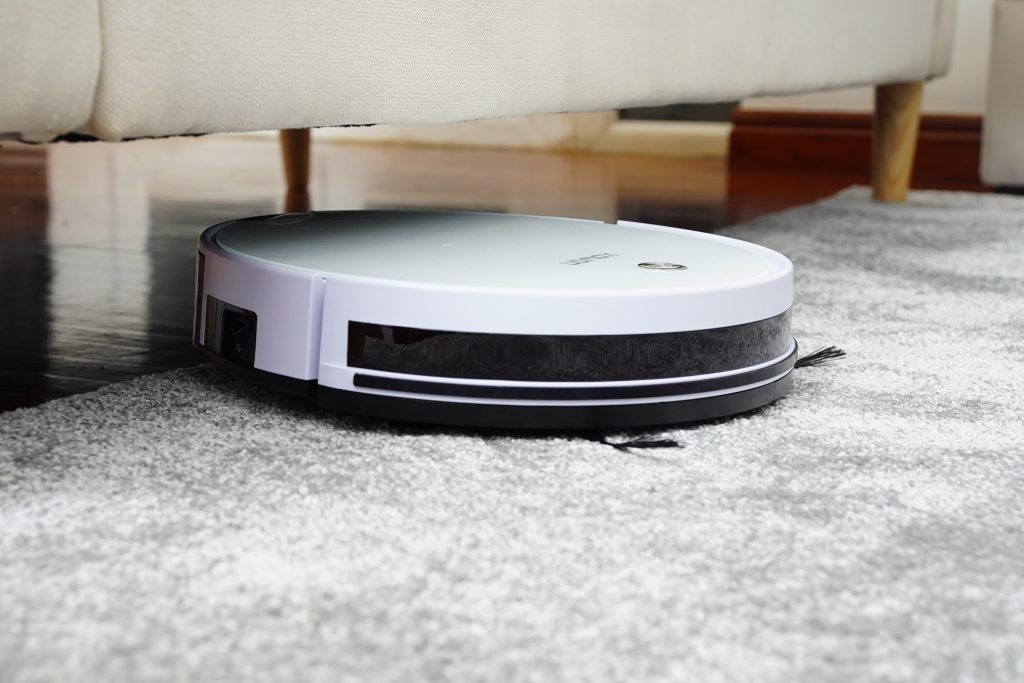 Anything exciting for Black Friday yet? Otherwise, you'll regularly find many other great offers in our Sale. We hope you enjoy browsing, saving and shopping.