In 1979, Teufel's story began with the sale of DIY loudspeaker kits
For those of you who are not familiar with the history of Teufel Audio, it begain back in 1979 in Berlin as a store offering do-it-yourself loudspeaker kits. Founder Peter Tschimmel hit upon the idea of selling DIY kits as the best way to offer high-end sound at the lowest possible price.
While Teufel's business model evolved over the years into the sale of finished products and expanded to include home cinema, gaming, portable speakers, and even cutting-edge streaming systems, the emphasis has stayed on offering the best audio at the lowest possible price.
Blast from the past: Teufel introduces the Ultima 800 Mk2 as a DIY speaker kit
Recently, Teufel revisited its roots by offering DIY loudspeaker sets to select group of skilled carpenters and hobby audio engineers. If successful, these intrepid few will end up with fully-functioning Ultima 800 Mk2  stereo speakers – one of Teufel's most popular models. The Ultima 800 Mk2 features a 33 mm fabric dome tweeter and a 100 mm midrange driver with a titanium membrane supported by a total of six 170 mm bass drivers. A special characteristic of the Ultima 800 Mk2 is that four of the six bass drivers operate as adjustable passive membranes that influence the loudspeaker's rich bass tone.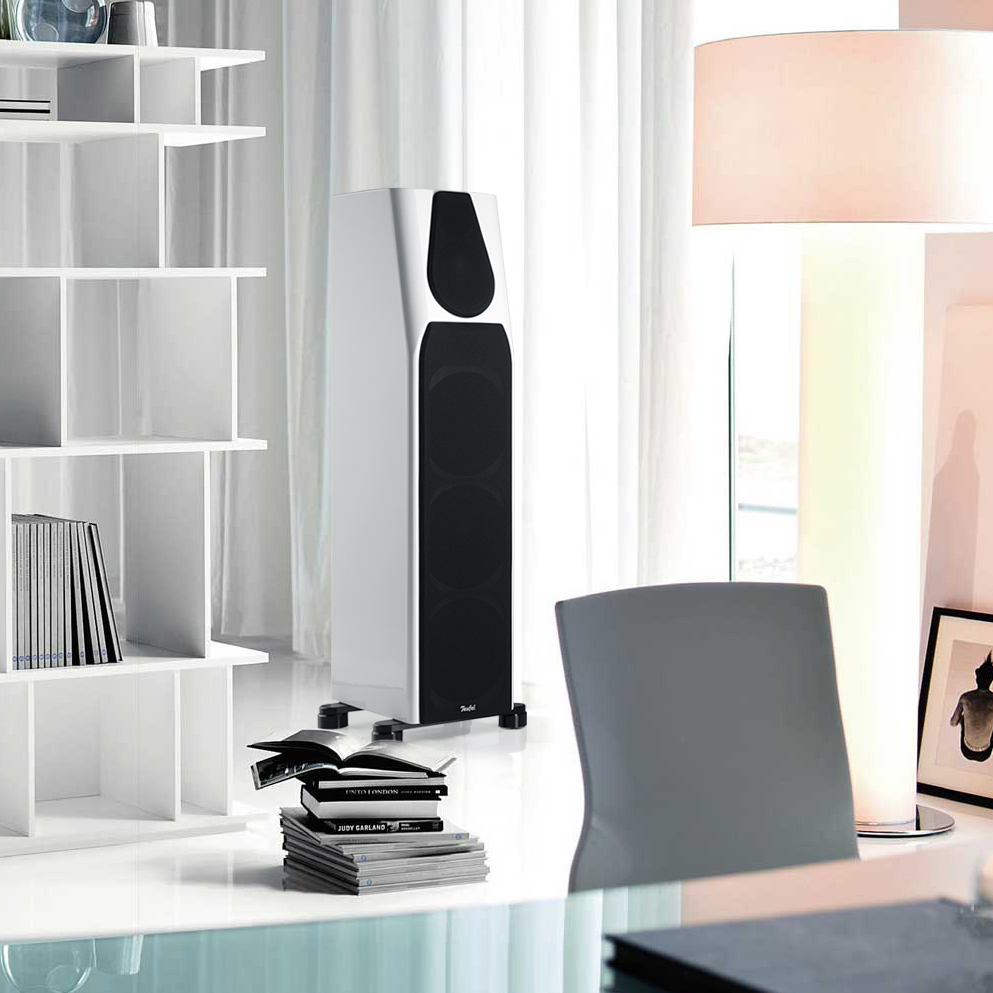 English carpenter Gordon Steadman builds an Ultima 800 from scratch
Gordon Steadman, an English carpenter living in France, recently took up the challenge of creating a pair of Ultima 800 loudspeakers from just the loudspeaker and electrical components plus a few instructions to guide him. We wouldn't have given this version to just anyone. Mr. Steadman is a master craftsman with the skills needed to successfully construct an enclosure to the specifications required.
Based on the enthusiastic feedback from professionals like Gordon who've been building their own Ultima 800 stereo speakers, we decided to offer Ultima 800 DIY sets complete with enclosures for sale on our website. The inclusion of the pieces for the enclosure eliminates the need to purchase and process a great deal of wood, not to mention all of the painstaking measuring and cutting involved.
This set is, however, still quite challenging and gives hobby loudspeaker builders the opportunity to make adjustments in order to alter the style or in an effort to enhance the sound in some way. In this way, Teufel's limited time offer of Ultima 800 DIY sets is at once a reminder of our past and a challenge to audio enthusiasts to create something completely new.
Gordon Steadman should be finished with his speakers in a few weeks. We can't wait see the final product and find out how they sound!
All pictures: Property of Teufel Audio