Streaming services offer an easy-to-use pool of great music. The online players are ready to play all the time thanks to flat  monthly rate. With a monthly payment you gain access to millions of songs and more. Today we're presenting Napster. Streaming taken to the next level level.
Napster: streaming service fully in check
Gentle vibes to chill out, energetic tracks to get you on your toes in the morning, radio plays to fade out the noise of traffic and gently rock you to sleep – all this and more is possible thanks to streaming services and their personalisable playlists. There are now numerous providers. Some of them leave the net after a short time without a sound. Napster, however, belongs to the veterans. Around the turn of the millennium, the service was a popular and controversial MP3 exchange platform. Meanwhile, Napster and the music industry have adpated themselves to one another. A music company took over the former music exchange and transformed it into a legal streaming service – with success.
What does this music player offer for the money? How user-friendly is the user interface and how extensive are the functions? We tried Napster and its app.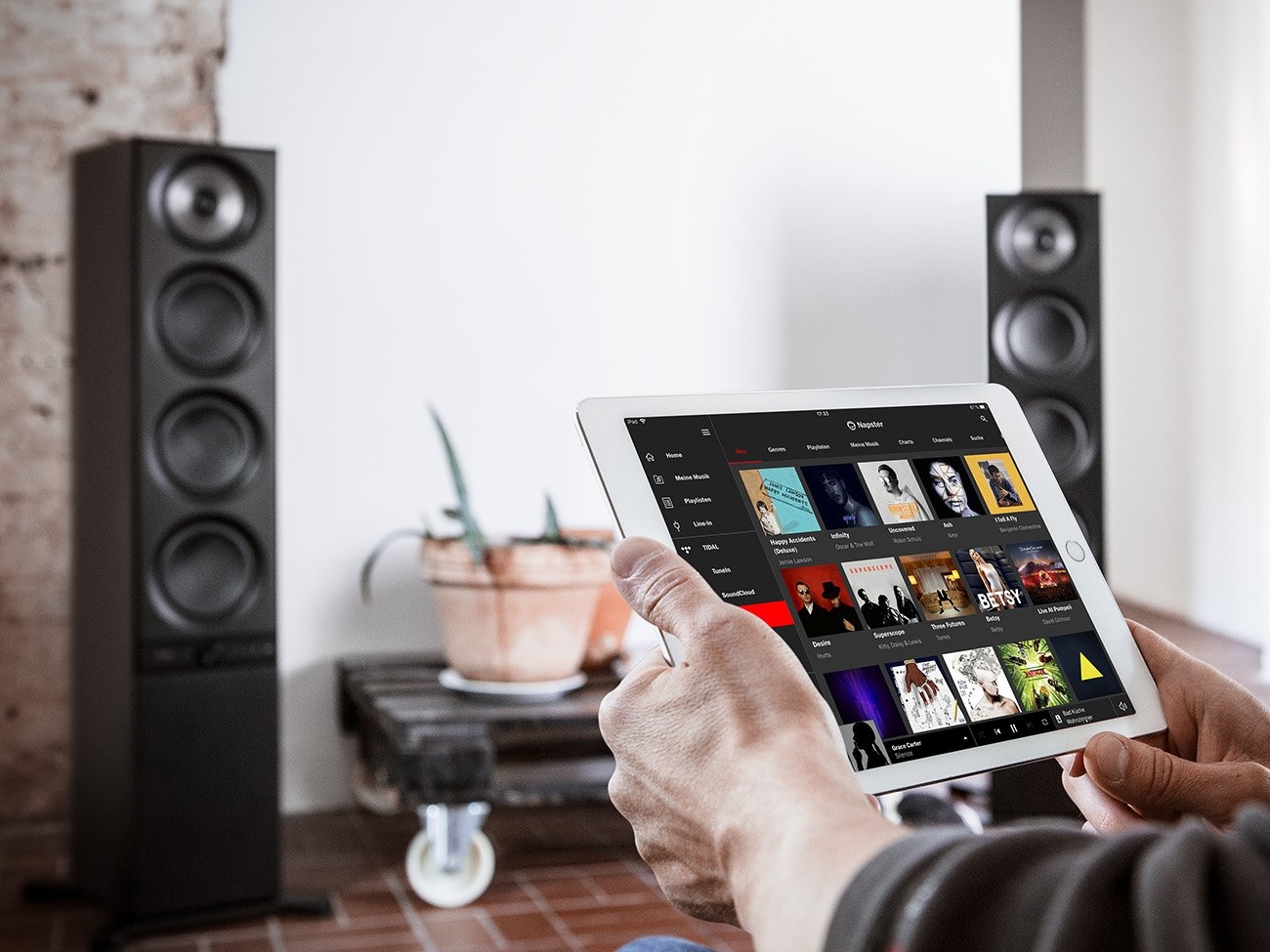 Napster: costs and subscription types
Unlike most streaming services Napster doesn't offer a free account. However, you can test the service for free for 30 days, without restrictions and without annoying ads. There are two types of paid accounts. For the limited version you can pay 7, 95 euros a month. You can access all music, however, you are unable to play it through a mobile phone.
Whoever is looking to play on all devices – from PC via loudspeakers, has to be prepared to pay an extra 2 euros. When it comes to how many users can access the account Napster doesn't distance itself from other providers. Just like the other streaming services devices can be limited depending on the subscription type you have. With the pro account, you can use up to four devices at the same time. This is what puts the streaming service right in the middle of the field. GooglePlay allows up to 10 users, whereas Deezer has a maximal of three devices. So, if you're looking to share the streaming service with you family that happens to be 5 or more people, then perhaps Napster isn't for you.
With these headphones you won't miss a beat
the repertoire – something for everyone?
When it comes to the music on offer, Naspter can contend against the major contender Spotify. With 40 million songs, audio books and radio plays. Along with the greatest hits, you find less talked about artist such as Evergreen. So you can always come across new music, as well as stay up to date with the current trends. There is also a wide selection of music genres. But just like other streaming services, the size of the music library depends om how much music you're into.
Something worth noting alongside the endless music and selection genres are the audio books and radio plays. This is where you really get your money's worth. For younger audiences measures haven been taken to make sure content is suitable. Kids and teens can find suitable content via another filtered section. Podcast fans, this streaming service isn't for you. Napster doesn't compare to other streaming services when it comes to their podcast selection.
The important functions
The wide selection of music doesn't mean anything if you can't understand how to operate the service. By searching you can filter by music genres or using previously existing playlist, which have their own audio library.  Based on the previous searches, Napster will suggest new songs for you. Conveniently, this is done by auto-completion already when entering in the search field. Napster does not leave everything to an algorithm in order to deliver results that are as accurate as possible. An in-house music editorial team creates and completes topic-related playlists. You can also be inspired by the community and subscribe to other users' playlists. If you like the recommendations, create a channel for them.
To collect your own music, just create your own playlist or just mark your favourite songs with a heart, which will automatically add them to your favourite playlist.
The Internet or not connection to WIFI at the hand? Naspter streaming functions allow you to use an offline mode. In order to use this, you have to download the songs beforehand. However, it is not possible to supplement the Napster downloads with your own music procured elsewhere.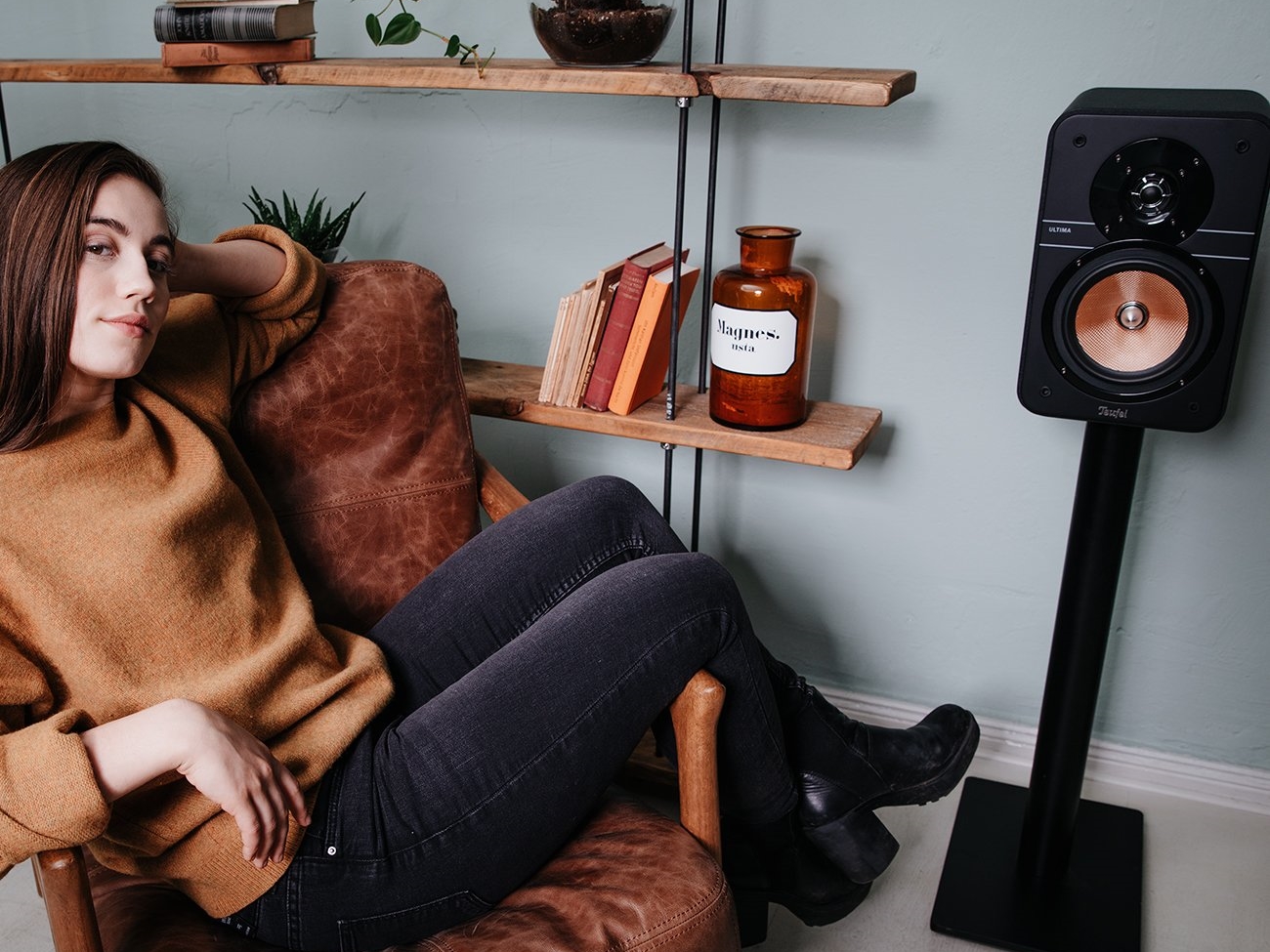 Extra features and operation
Napster stands out from the crowd with a few features. The Earprint feature is innovative. This hearing test measures individually perceived acoustic signals to create a user-specific hearing profile. This makes it possible to optimize the reproduction of loudspeakers and headphones.
Auto mode also proves to be practical. Whether driving or cooking: Enlarged controls and a reduced menu design simplify control of the Napster app.
Overall, the functions are almost intuitive to use. Only sometimes does the menu appear slightly confusing. Here you can help yourself by hiding one or the other element.
Good performance and large platform bandwidth
Whether iOS or Android phone, console, Smart TV or Chromecast: Napster's player software is compatible with popular platforms and many manufacturers. The WIFI and mobile data connections work perfectly. Thanks to the cooperation with some car manufacturers, there is also a lot of fun in the car.
The audio quality at 320 Kbit/s is in no way inferior to the premium versions of other music streaming services. You can also enjoy Napster at home without headphones and with the best audio quality. Teufel provides you with an interface to multi-room systems so that you can shake your own four walls. With Teufel Streaming, the Napster app lets you control the WIFI boxes of your stereo or home cinema system with a tap of your finger. Since this is absolutely lossless via a direct WIFI connection, this is the best sound solution for streaming music at home.
Teufel Streaming-Lautsprecher für raumfüllenden Klang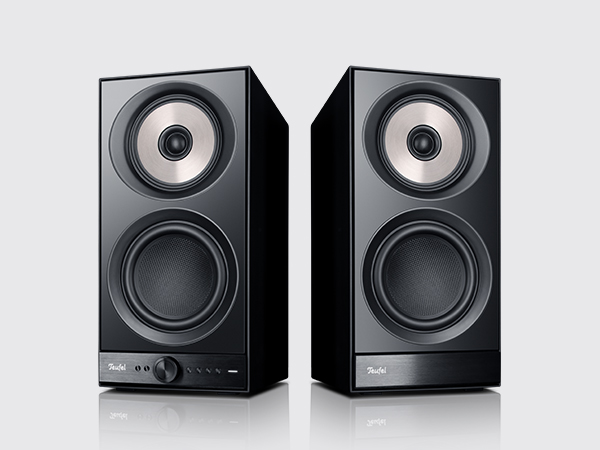 ▶ Stereo M: This shelf speaker is made for streaming via WIFI and Bluetooth. Its rich sound and powerful basses conquer music lovers and streaming fans in a storm. It also looks great with its 3-way construction and flat-diaphragm chassis.
▶ Soundbar Streaming Easy: Immersive TV enjoyment with surround sound, first-class music streaming and a digital alarm clock – the Easy version of the Teufel Soundbar is a true all-rounder. It plays the playlists of various streaming services via WIFI or Bluetooth.
Stream on the go
Conclusion: what the streaming napster offers
Accounts are available for both portable and stable usages. Test account last 30 days.
Users can expect a comprehensive offering with 40 million titles covering almost all music genres as well as audio plays and books for all ages.
The service remembers personal music preferences and suggests playlists to the editorial staff and the user community.
Napster can be streamed across all popular platforms and integrated into multi-room systems.