Anyone in the market for a complete stereo system need look no further than Teufel's Kombo series. Each set consisting of hi-fi speakers combined with a perfectly aligned receiver takes the guesswork out of great stereo sound. The only things left to decide are : 1) the size of the complete stereo system and 2) the range of features it should offer.
The following explains the basic differences between Teufel's complete stereo systems known as the "Kombo" series.
Kombo 22: Mini stereo perfection
A small complete stereo system with excellent sound, the Kombo 22 is perfect for guestrooms, vacation homes or workrooms. The system is powerful enough for most living rooms as well. The 2-way speakers produce lively hi-fi sound that suits every genre. The included receiver plays back CDs and includes FM radio plus Bluetooth streaming with the aptX codec for high-definition sound.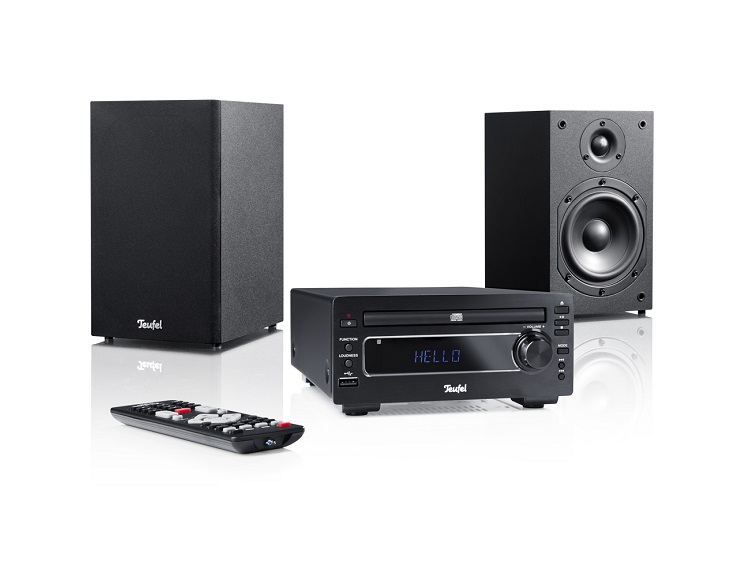 Kombo 42 BT: Full sound, easy room placement
This musical allrounder guarantees access to a wide range of sources and fills even medium-sized rooms with hi-fi sound. The attractive Ultima 20 Mk2 speakers look equally good with and without grilles and can be placed either horizontally or vertically. Thanks to Bluetooth streaming and an included remote, the system is incredibly easy to use. The aptX codec ensures a CD-like quality with streamed material.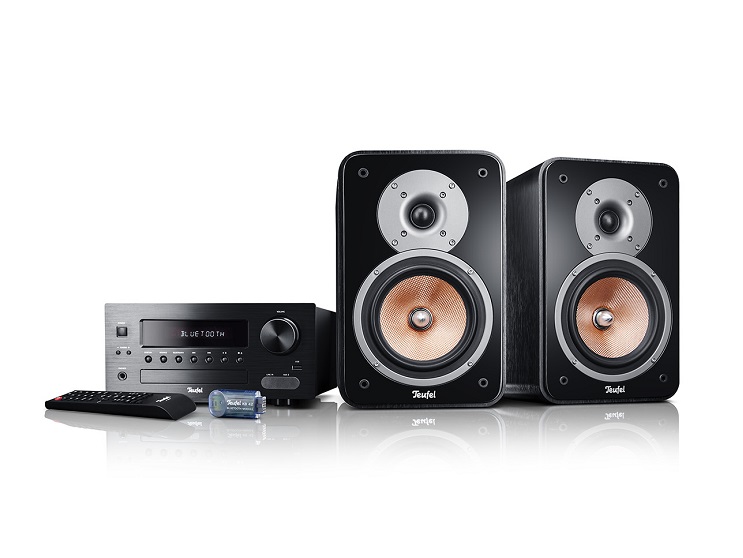 Kombo 42 BT Power XL: Bass you can feel
The Kombo 42 BT Power XL was designed for those who love deep and rich bass as much as a clear hi-fi sound. A 100-watt active subwoofer fills even medium-sized rooms with a full bass foundation with all genres of music.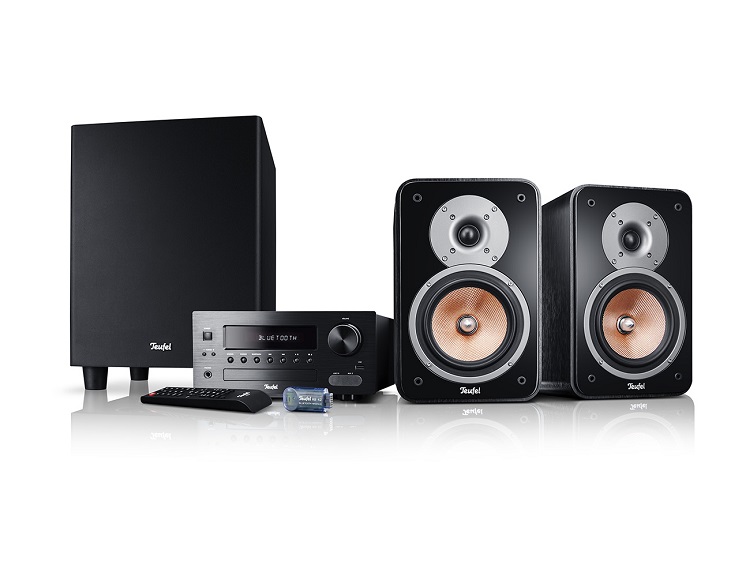 Kombo 42 BT Power XXL: Feel the bass
Those who require even more bass power than the already basstastic Kombo 42 BT Power XXL can bump it up a notch with the Kombo 42 BT Power XXL. The included active subwoofer fires its large woofer with a total 150 watts for sound comparable to a Berlin club. (We can vouch for the playback, but not for your relationship with your neighbours.)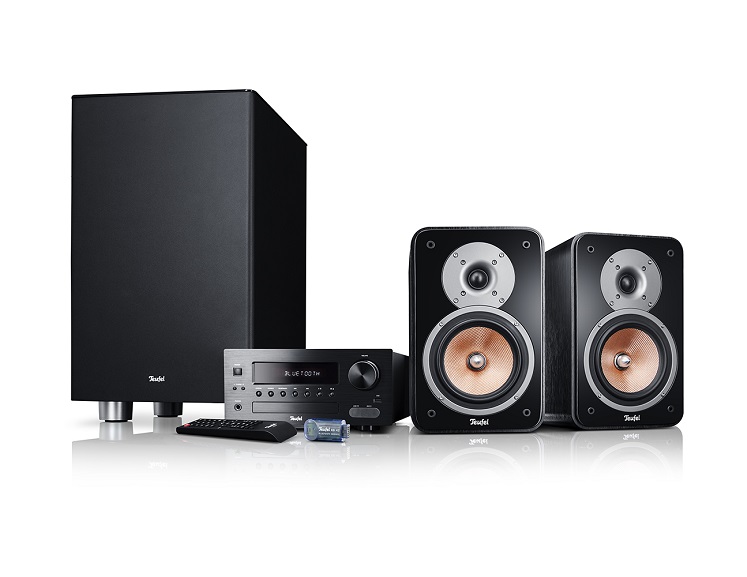 Kombo 62: Full-fledged stereo
The Kombo 62 pairs a 200-watt CD receiver with our bestseller tower speakers, the Ultima 40 Mk2. Play your CDs or stream lossless digital files back in high resolution sound quality thanks to the system 's Bluetooth technology with aptX codec. The receiver even includes inputs for an MM or MC record player for vinyl fans. The stunning Ultima 40s are available in either black or white to match any interior and look equally good with or without grilles.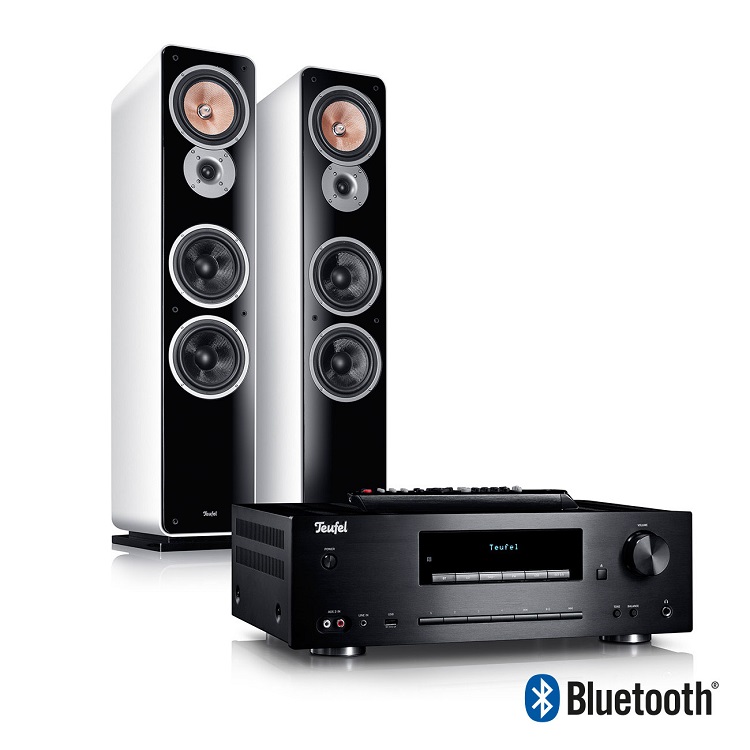 Kombo 62 Power Edition: Shake the house
The Ultima 40 Mk2 tower speakers already offer phenomenal bass thanks to a double woofer construction and trumpet bass reflex vents. But for those who need to really feel the rumble, we threw in a 125-watt subwoofer with 40 Hz low end. The perfectly aligned system with CD receiver features Bluetooth and DAB+ digital radio for access to an endless supply of new music. Play it all back in house-shaking sound quality.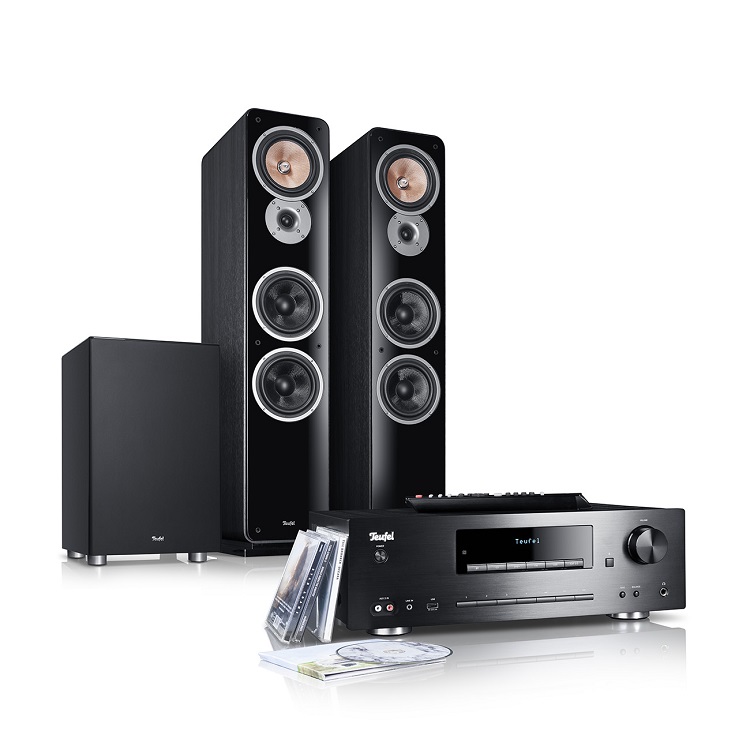 Kombo 500: Single-purchase live performance
The Theater 500 tower speakers in this bundle represent a maximum of audio technology at a very fair price. Each 3-way wooden speaker uses time alignment technology to create a clear and well-integrated stereo image that approximates a live performance. A feature-packed CD receiver with Bluetooth and DAB+ rounds out the offering and ensures that the Theater 500 never run out of quality music sources.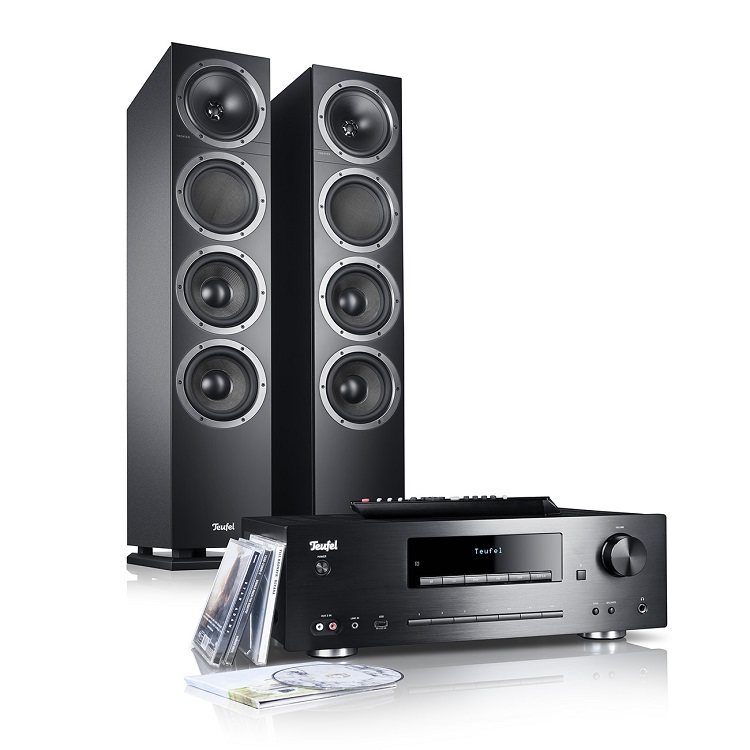 All pictures: Property of Teufel Audio