Dolby Pro Logic is a decoding technology capable of transforming stereo input signals into surround sound playback. The codec became available for consumer use in 1982, spurred by the popularity of video and laser disc rentals. It allowed a soundtrack recorded for stereo to be played back in surround sound. To under understand the significance of this, bear in mind that all early media for home use had stereo soundtracks as there was no space to accommodate more data. For the first time, anyone with an A/V receiver equipped with Dolby Pro Logic processing technology and a speaker system could enjoy something close to cinema-grade surround sound.
While the Dolby Pro Logic codec has lost some of its significance, it's still used for the playback of older recordings but also for creating a surround effect from television programs which are often still transmitted in stereo. For this reason, it's common to see it's inclusion with even newer A/V receivers.
Dolby Pro Logic and the advent of home cinema in the 1980s
First employed in the early 80s under the name "Dolby Surround," the popular decoding technology was redesigned and re-released as Dolby Pro Logic in 1987. Both Dolby Surround and Dolby Pro Logic are analog systems that use a matrix to decode sound mixed for stereo into multi-channel sound. Matrix technology involves the combining and then unpacking of data. With Dolby Pro Logic, four channels were mixed, packed into two and then decoded via an A/V receiver that supported the technology. The system was good, but there were some limitations. For instance, the frequency range of the rear channels (also known as the surround speakers) was 100 to 7,000 Hz. As a healthy human ear can perceive sounds within the range 20 to 20,000 Hz, this excluded many sounds in the lower and upper ends of the register. The rear channel was also delivered in mono.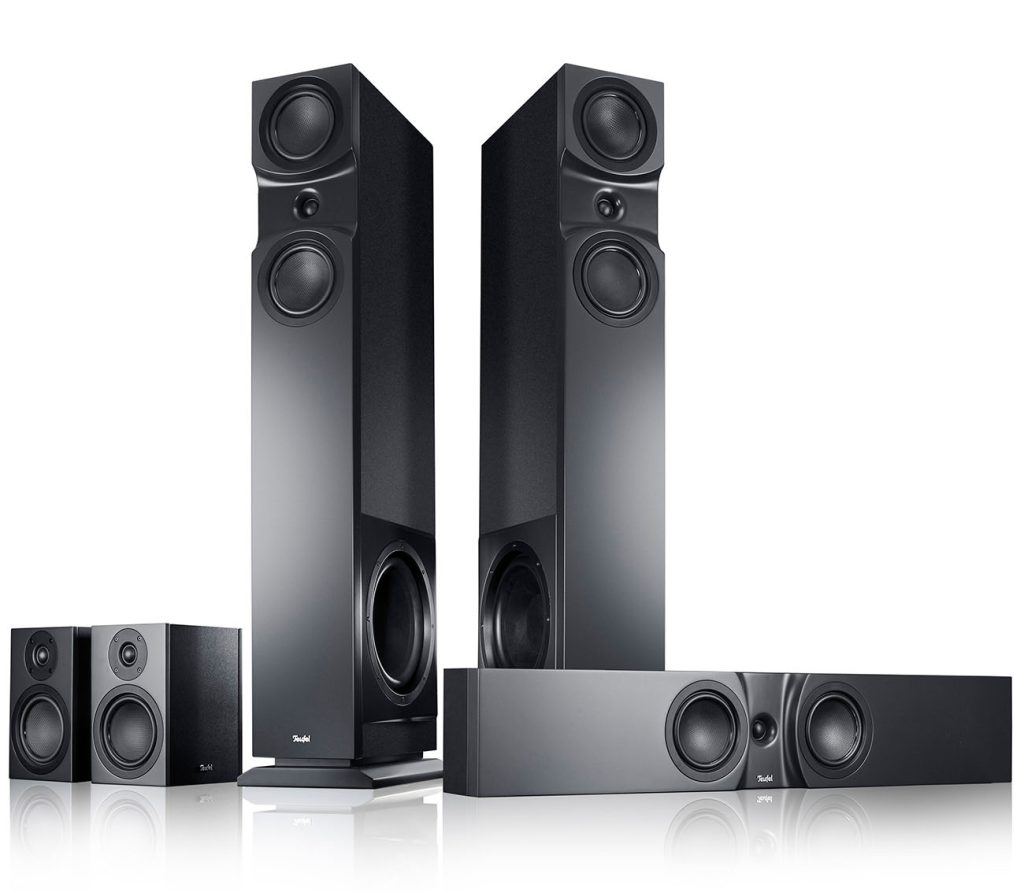 Dolby Pro Logic II creates even more realistic surround & better music playback
14 years after introducing Dolby Pro Logic, Dolby Pro Logic II appeared and corrected some of the decoding system's initial limitations. The frequency range was extended in the rear and both surround speakers received their own signal – rear right and rear left. Also, instead of 4 channels, Dolby Pro Logic II has 5 with the addition of Low Frequency Effects channel. This development coincides with an explosion in 5.1 sound systems. The subwoofer had entered the living room.
An added advantage with Dolby Pro Logic II is better sound quality with music. The original Dolby Surround/Dolby Pro Logic was really geared towards movie playback. In order to improve the codec's handling of musical material, Dolby developed separate movie and music modes. While the movie mode has no setting options, the music mode has three. This is largely because music was not recorded for playback on multi-channel surround sound systems. The sound the surround system ultimately produces with musical material is therefore not entirely predictable and might require some tweaking on the part of the listener. The three options offered by Dolby Pro Logic II are:
Panorama Mode: This gives music a more expansive sound. Above all, the two front speakers create a wider soundstage. At the same time, various music elements can be distinctly heard.
Dimension Control: This function allows the listener to adjust playback between the front and back speakers. The aim is to prevent the rear speakers from overwhelming the sound.
Center Width Control: This setting makes it possible to adjust the role of the center speaker. Playback can be set to emanate only from the centre speaker or bypass it entirely.
Post Dolby Pro Logic II: Dolby goes digital

Dolby Surround, Dolby Pro Logic and Dolby Pro Logic II revolutionized home cinema and Dolby hasn't stopped here. The succeeding codecs, Dolby Pro Logic IIx and IIz, while not the home cinema trail blazers that their predecessors were, continued to carry the technology forward. A/V receivers with Pro Logic IIx, for instance, are able to format stereo soundtracks and 5.1 surround into 7.1 surround.
Then came even bigger advances, most importantly with Dolby Digital, which made it unnecessary to use matrix systems to transform stereo signals into surround. With Dolby Digital, an entire 5.1 channel soundtrack can be easily transmitted as a TV broadcast and included with standard DVDs. Dolby Digital packages discrete channel mixes into data small enough to be efficiently transmitted and stored on all standard media.
Dolby Pro Logic effectively bridged the gap between the incredible cinema sound available in most theaters by the 1980s and the advent of true surround mixes on digital media. It also remains an important way to enjoy older media like VHS tapes and laser discs and is a testament to the house of Dolby's incredible commitment to innovation.
Title picture: ©Dolby Laboratories, Dolby Pro Logic Logo Certain rights reserved. Source: Wikimedia