MP3 could be seen as a dying audio format. Despite its compact size, the quality is a far cry from CD. The reason the file type was loved due to its mall storage size, however, today there's something better around, FLAC. FLAC can also compress music, but in better quality. However, that doesn't mean MP3 is blown completely out of the water. Some devices don't support FLAC files. So for those looking to convert FLAC into MP3, read on.
A short history on the audio files: from MP3 to FLAC
The MP3 file was a small revolution: when digital storage space was still scarce and expensive, it paved the way for the distribution of digital music. However, storage space is now much cheaper than it was ten or fifteen years ago. This opens up many more possibilities for digitising music files.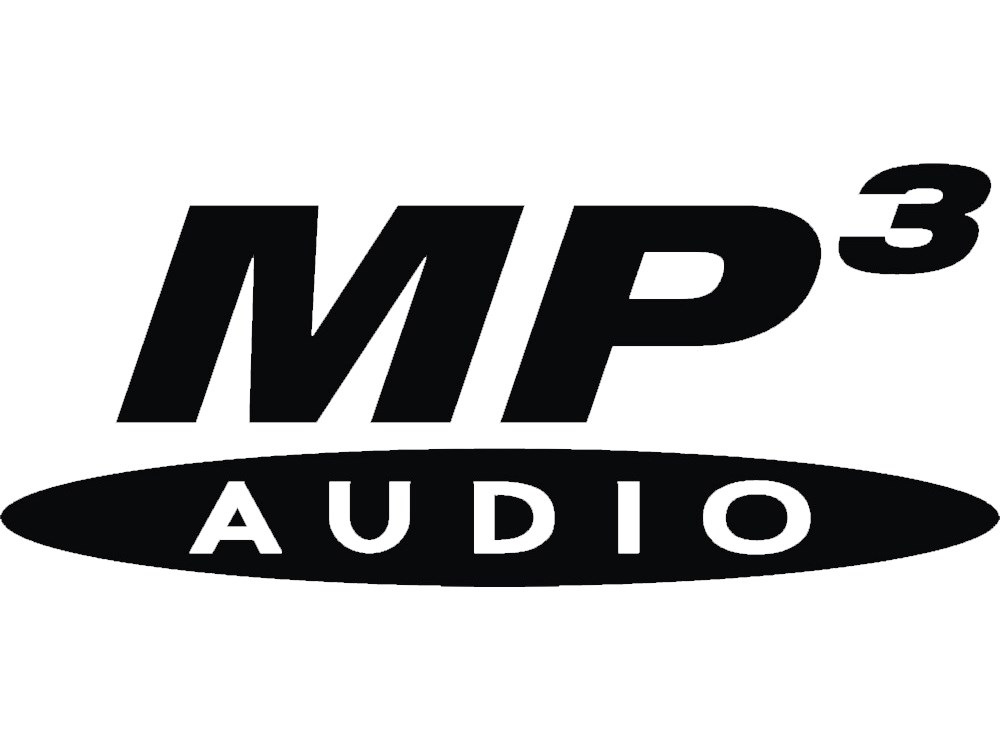 New standards are lossless formats, especially the open-source format FLAC. In terms of quality, they are on a par with a conventional CD but occupy far less storage space. This is made possible by a "smarter" compression process. Although, as much digital information is stored as on a CD, it is up to 30 per cent more space-saving. So if you want to digitise your CD collection, it's important to use a lossless format like FLAC.
Learn more about the different digital music formats and their history here.
Easily convert your FLAC files to MP3
But before you get too excited, there is also a small catch with the FLAC format. Many playback devices such as MP3 players cannot play FLAC files, instead only support MP3 files. However, it is unnecessary to buy a new MP3 player with FLAC support. There are many audio converters that convert FLAC to MP3 online.
Once you've chosen a software and set it up to meet your needs, you can quickly convert your FLAC files to MP3s. You can then use them on a fit MP3 player or similar device. But it's not easy to tell which software is best for you. The range of different programmes is too large. If you're looking for a FLAC-to-MP3 converter, you have to include your operating system when researching the Internet. You should also consider whether you want to spend money on the audio converter or not.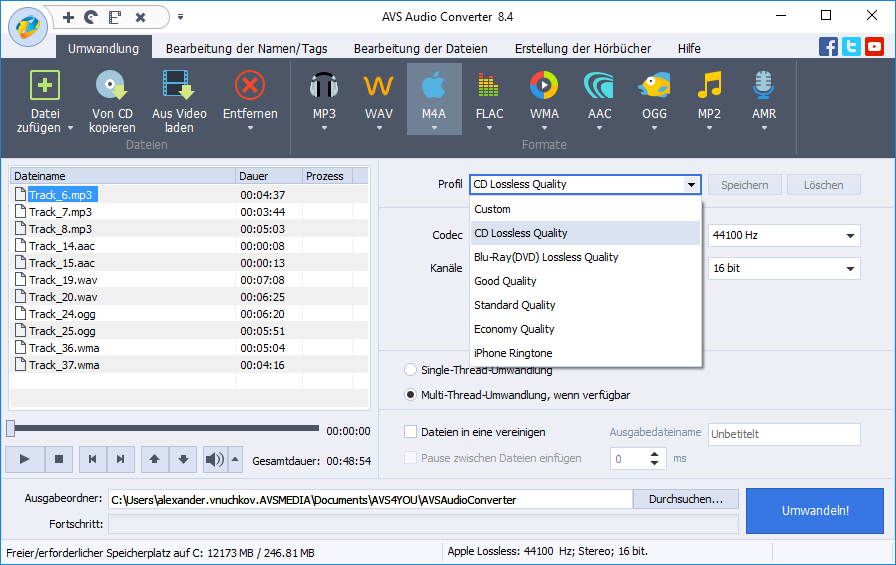 The free AVS Audio Converter offers extensive functions and converts audio files to MP3, FLAC, AAC and many other formats.
Note: Free programmes don't have to be worse than paid ones. Usually, however, paid programmes offer more comfort functions, which can be useful especially when converting larger collections. For a start, and especially when it's just a matter of quickly converting a few albums, you can use free software.
Whether FLAC or MP3: Everything is playing here
Convert FLAC to MP3 – bitrate
If you're the proud owner of a music library of high-quality FLAC files, you don't have to worry about bitrate (sampling rate) anymore. But for lossy formats like MP3 or AAC, it's the bit rate that determines the sound quality. The former default value was 128 kbps, however, today you should only convert to 320 kbps. Almost every converter that converts from FLAC to MP3 should offer this setting.
As far as the bit rate is concerned, opinions differ: some don't see any difference between an MP3 with 128 kbps and one with 320 kbps, others do. But if you're starting from a FLAC file, you should get the most out of your FLAC to MP3 converter and convert more than less kilobits per second (kbps).
FLAC or MP3: Can you hear the difference?
It's a topic worth discussing – like so much in the hi-fi world: Is there a difference between a FLAC file and an MP3 file? The answer: yes!
If you don't hear any difference, the file format is usually not able to do anything, but the audio equipment you are using. If you hear one and the same song in MP3 and FLAC format, you will notice a clear difference. There is simply more data stored in a FLAC file and that can – provided the equipment is right – also be heard by an audio novice. Just try it out.
Hi-Fi enthusiasts speak of more depth. The music just sounds fuller and more real. It's best to switch between FLAC and MP3 a few times because the step back to MP3, in particular, reveals the gaps in the audio track. These gaps are actually outside the audible range – at least that's what people still believed in 1999 – but still, you seem to notice them.
However, MP3 quality should be completely sufficient for use on MP3 players or smartphones. Although you can in principle perceive even finer sound nuances via headphones, you should try this out at home. On the road, the ambient volume also plays a role.
Headphones from Teufel – hear the difference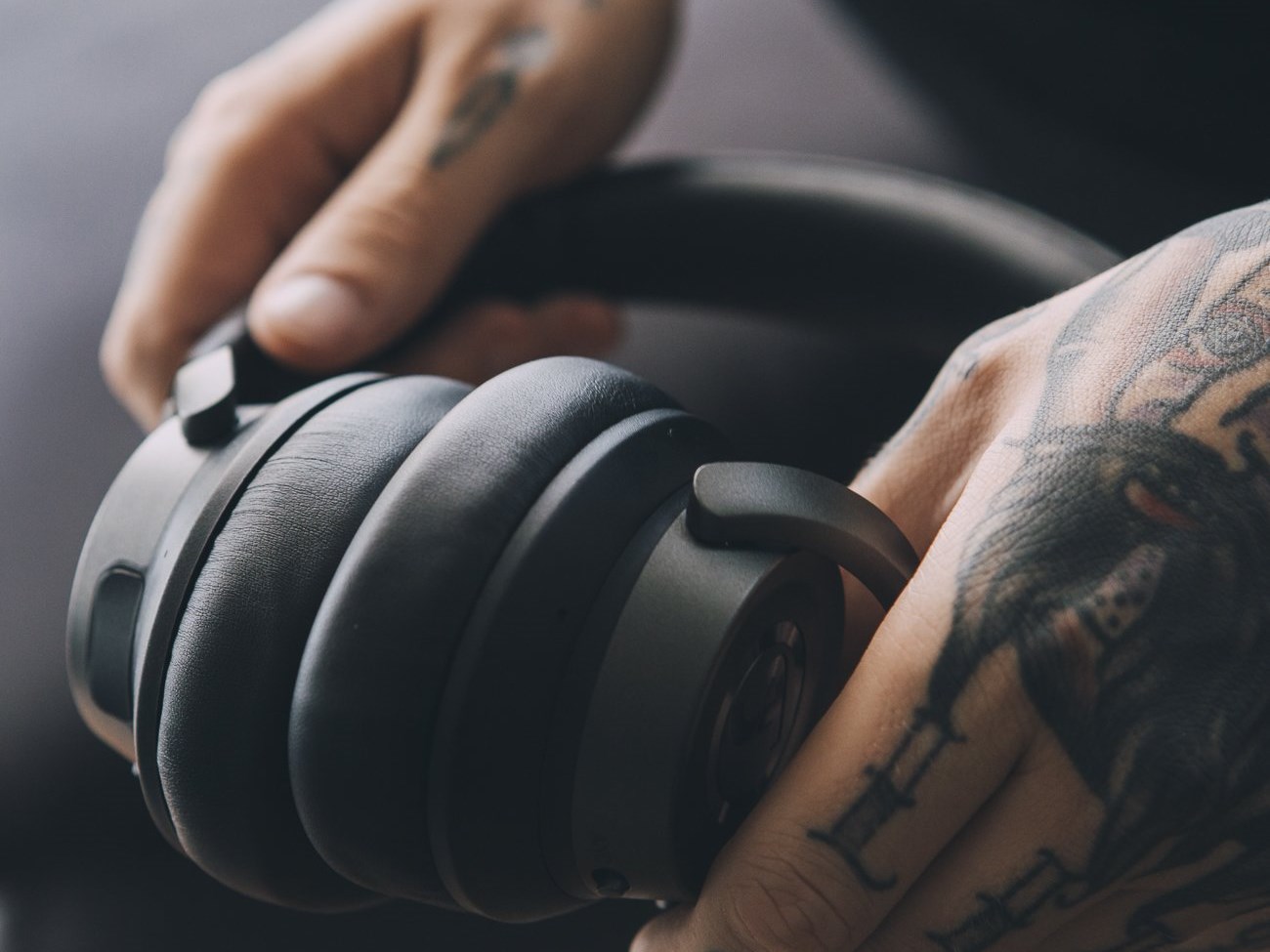 ▶ REAL BLUE NC: The REAL BLUE NC  masters noise cancellation, so you won't miss a single beat. You hear only what you want to hear, without interference. And because it's a Bluetooth headset, you're free of the tedious tangle of cables. Just pure listening pleasure.
▶ AIRY: It's as light and airy as its name – yet full of power. Its lightweight, soft cushions and reduced design make the AIRY an unobtrusive companion.
▶ Overview of all our headphones
Powerhouses headphones from Teufel
Conclusion: Convert FLAC to MP3 – easy!
Converting FLAC files for your MP3 player or smartphone into MP3 files is child's play thanks to countless free and chargeable programs.
The conversion doesn't take much longer than "ripping" a CD and can, therefore, be done quickly when equipping the MP3 player.
Tip: When selecting a FLAC to MP3 converter, make sure that the so-called ID3 tags are also converted: This is information like artist, title and album name that you would otherwise have to add later.