Holiday essentials: toothbrush, swim suit, sun cream… and a Bluetooth speaker of course! Creating and listening to your own soundtrack can make your travel experience all the more fun. The only questions to consider are: how much space do you have in your suitcase and which features do you need from your speaker. A compact, wireless sound system is definitely a good start. Here, we explain other important functions and clarify the hand luggage regulations for Bluetooth speakers.
What makes a speaker travel-ready
A travel speaker should deliver good sound, and be easy to transport at the same time. After all, you don't want to unnecessarily weigh yourself down on holiday. There are three factors that determine how mobile and functional a speaker system is on holiday:
❶ Size and weight
❷ Battery life
❸ Sturdiness
❶ Considering that some airlines limit hand luggage to 8 kg, even a speaker that weighs 1 kg can make a big difference. Depending on the model, the weight of compact speakers can also be well above the kilo mark. Space restrictions in your suitcase and your beach bag also limit the dimension size of your speaker.
❷ A battery-powered speaker should last a day on the beach or a party night. In figures, this means that eight hours battery life is a good orientation value. You should note that in practice, the run time always depends on the volume – louder sound will wear down your battery faster.
❸ You don't have to be able to take the speaker into the sea with you, but it should at least be able sand- and shockproof to some extent. The robustness of a speaker is rated by IP protection classes, but these are by no means specified for all loudspeakers. If they are missing, consider the materials used and the finish of the speaker housing.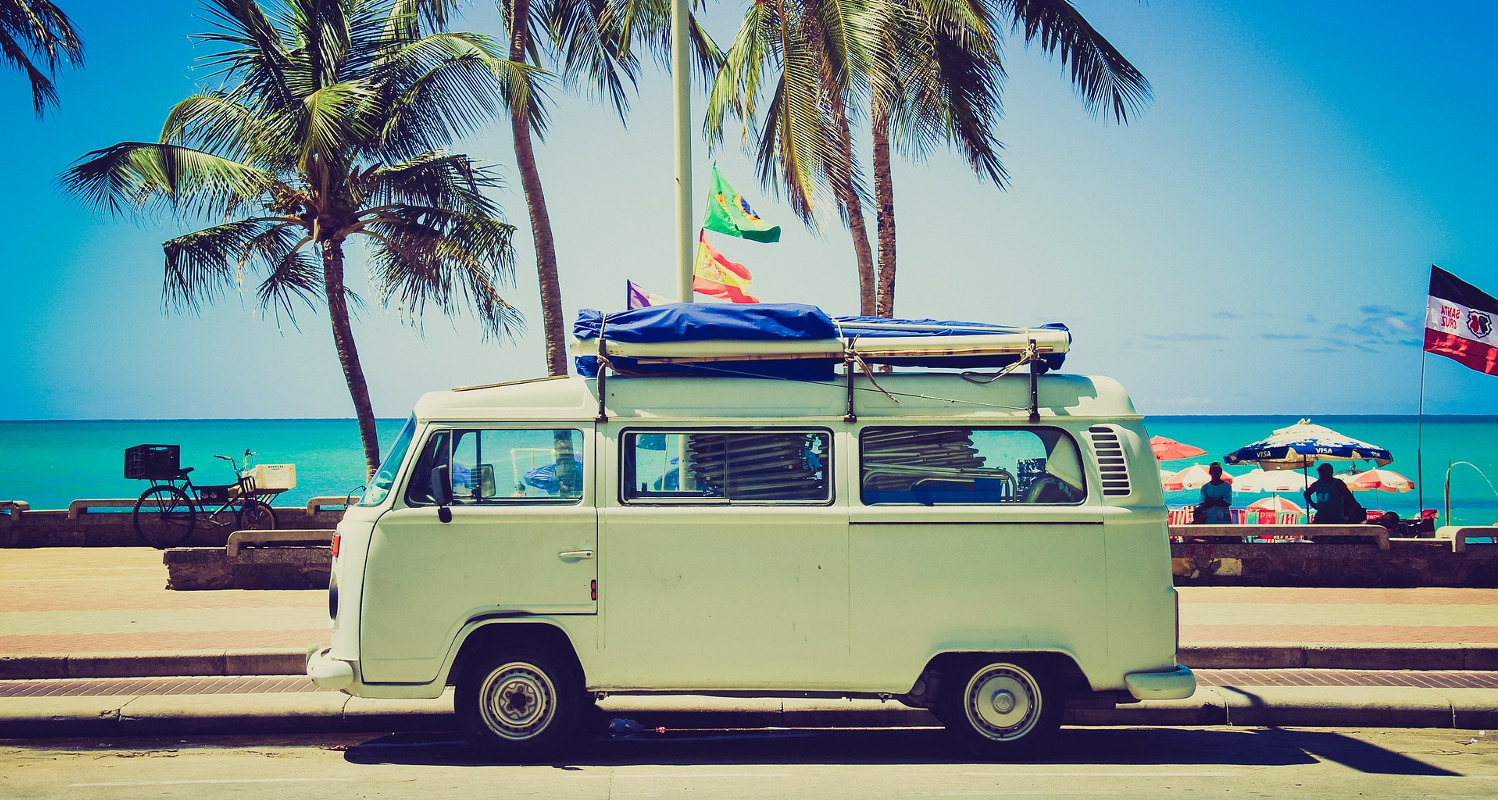 Zone out on the beach with Teufel headphones
Bluetooth is basically always a feature for wireless speakers. Especially when you are on the road, it provides important services. The wireless standard enables smartphones and speakers to be connected wirelessly and music to be played from local memory as well as via streaming services.
Depending on the integrated Bluetooth technology, quality differences may vary due to the aptX codec. With aptX, virtually no information is lost during data preparation due to an efficient compression process. This allows for CD-quality Bluetooth streams.
Bluetooth speakers in hand luggage
Portable Bluetooth speakers are allowed to be taken in your carry-on luggage. The only restriction concerns the Watt-hour rating of the battery. The battery must not exceed 100 Watt-hours. This limit also applies to power banks and other batteries.
Even if you check-in your luggage, we would advise you to keep your speaker in your hand luggage. After all, luggage is often not handled very gently and it is best to avoid knocking the speaker around too much.
Ready for a holiday? So are our battery speakers!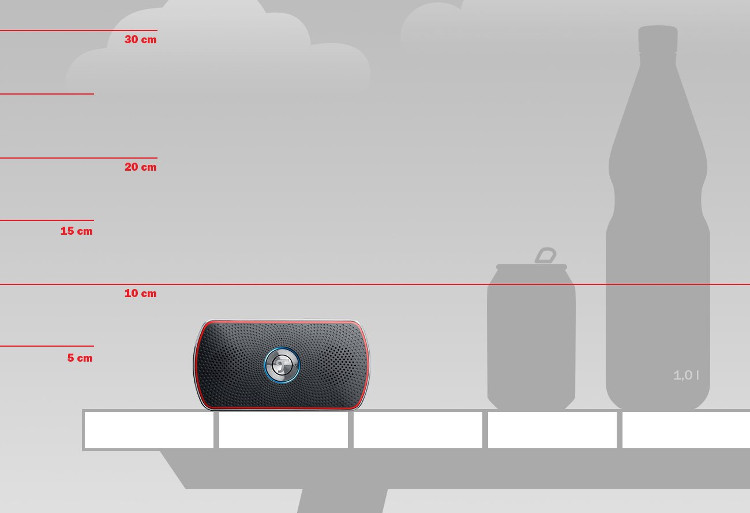 All you have to remember is to take it with you. Our battery-powered speakers take care of the rest.
▶ BAMSTER XS: With a width of 14 cm and a weight of 200 g, this is our smallest speaker. But the BAMSTER XS proves that when it combines design, audio components and intelligent functions, even a small battery-powered speaker can deliver a great performance. With 14 hours of battery life, the small BAMSTER also has considerable endurance.
▶ ROCKSTER XS: The ROCKSTER XS is an outdoor speaker designed to withstand harsh conditions. It is dust- and splash-proof. So you can easily take it hiking or to the beach. In technical terms, the little brother of the legendary ROCKSTER is right up to date. It supports Bluetooth aptX and enables easy pairing through NFC. Oh yes, the battery life of up to 30 hours is also not of bad parents.
▶ BAMSTER PRO: With a width of just over 20 cm and a weight of just under 800 g, you have to give this battery speaker some space in your luggage. But the effort is worth it. With its 2-way system, the BAMSTER PRO not only sounds really good, but also delivers room-filling sound thanks to Teufel's Dynamore stereo-widening feature.
More battery-powered speakers from Teufel
Conclusion: battery-powered speakers for travel
Mobility and suitability for travel are significantly influenced by battery performance, size/weight and resistance.
Considering hand luggage, a speaker with battery should not weigh more than 1 kg.
The aptX codec enables particularly high-quality Bluetooth streams through almost lossless compression methods.
On flights, it is safer to carry Bluetooth speakers in your hand luggage.