The number of Amazon Music, the music service from the online retail giant Amazon, users is growing. So it's no big surprise that more and more Teufel streaming fans also want support for Amazon Music. But many people do not realise that this interface can actually be easily retrofitted into our devices thanks to Teufel's streaming flexibility.
Amazon Echo Dot – a mini gadget for Amazon Music fans
"Computer, play music in Ten Forward!" – what seemed possible only in Star Trek a short time ago is now a reality. Here's exactly what the official Amazon Echo Dot product page says:
"Echo Dot (2nd Generation) is a hands-free, voice-controlled device that uses Alexa to play music, control smart home devices, make calls, send and receive messages, provide information, read the news, set music alarms, read audiobooks from Audible, control Amazon Video on Fire TV, and more."
These playback options can be almost instantly combined with Teufel Streaming.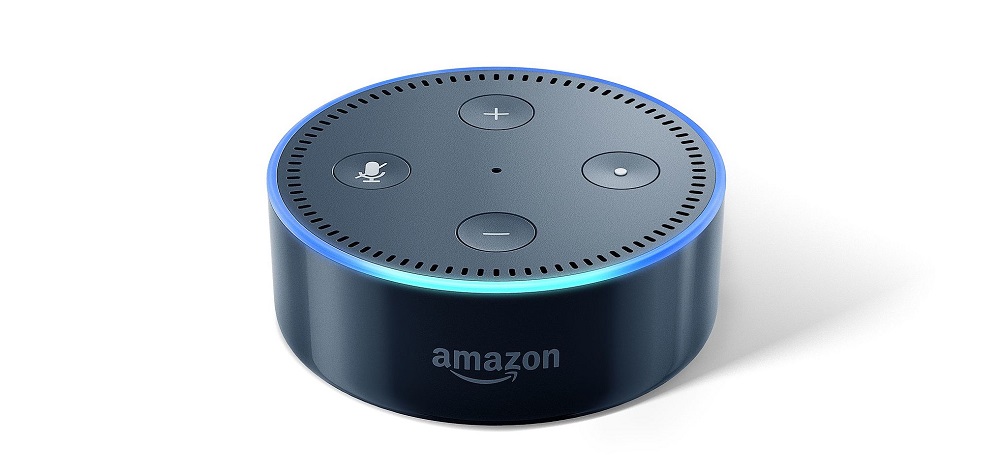 In order to use all Amazon features with Teufel Streaming, all you need is the Amazon Echo Dot and a cinch cable to connect the device to your Wi-Fi speaker. Now you're ready to go, and here's how it works:
1. Operate your Amazon Echo Dot as described in Amazon instructions
2. Connect gadget and Wi-Fi speaker* with a stereo cable
3. In the Teufel Raumfeld app, select the source (Amazon) via the line-in icon and – for multi-room systems – select the rooms that you want to play music in with Amazon Music.
4. Enjoy music from Amazon Music
Teufel Streaming products:
How much does Amazon Music cost?
Like all music streaming services, Amazon Music comes with subscription costs (or advertising). However, a greatly reduced offer of 2 million instead of around 40 million titles is part of Amazon Prime's package. Below is an overview of the different subscriptions:

Teufel Streaming speakers – bring the future home
Future-proof products thanks to high flexibility and free software updates. See an overview of our streaming products here.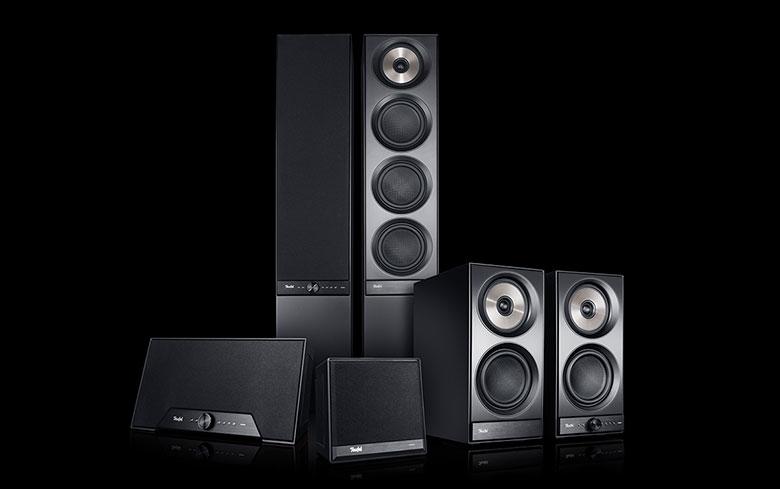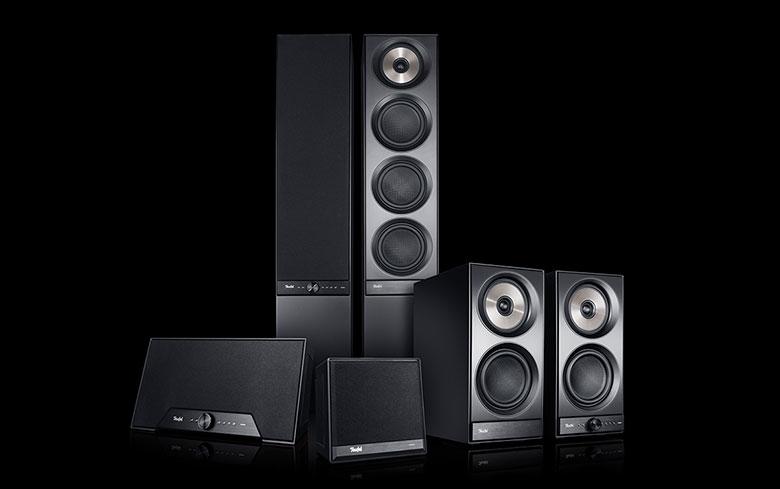 *Except from Teufel One S
Image: Amazon Echo Dot > By Amazon (www.amazon.com/pr) [Public domain], via Wikimedia Commons