Nelly is a special kind of Teufel fan: A young motorcycle enthusiast who kitted out her Honda motorcycle with Teufel decals of her own creation. We got to know of Nelly over Facebook and, much to our delight, realized that she's also a Berlin native. So we invited her and her devil bike on over to the Teufel Raumfeld Flagshipstore.
How did you first come to know about Teufel?
A friend of mine was celebrating his birthday in a garden plot he has. I had difficulty finding the place and had to basically follow the music. I can't remember exactly which Teufel system he had, but it included a really big subwoofer and five smaller speakers. And it was very loud. We had a lot of fun that evening. The neighbors, not so much.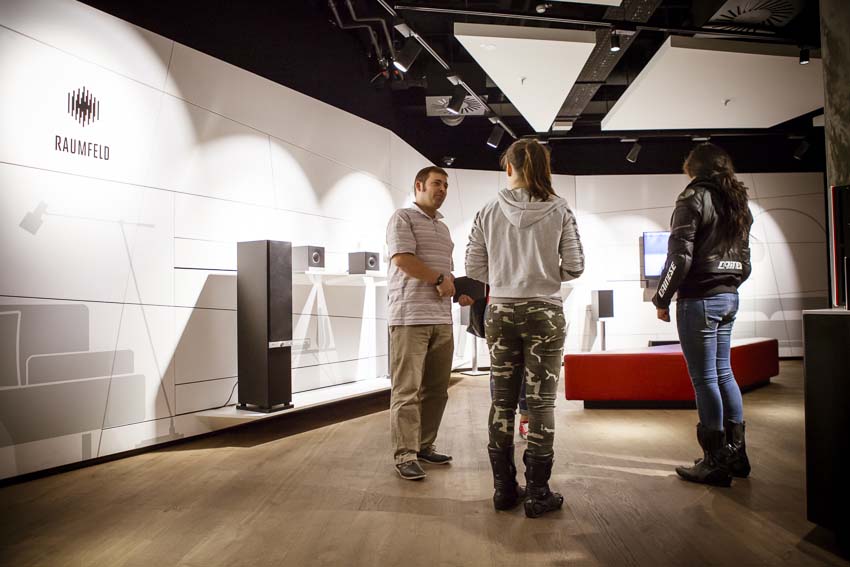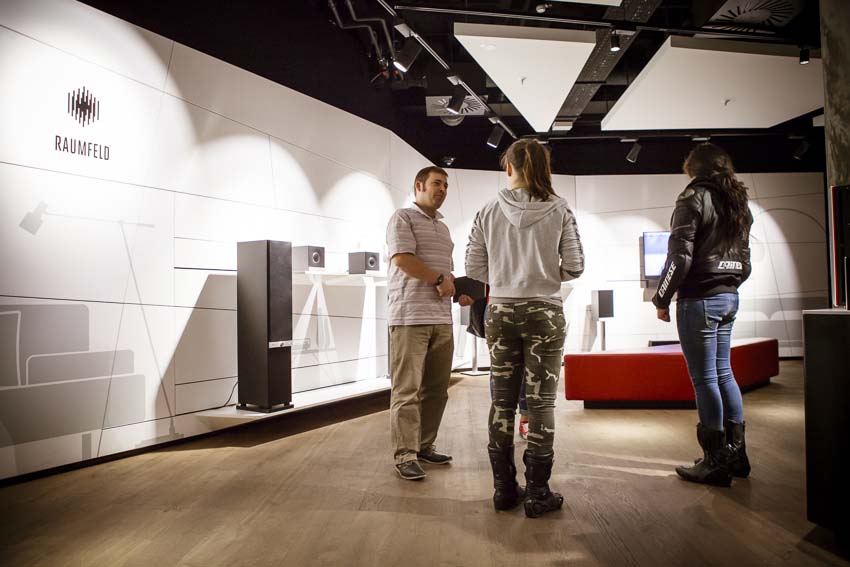 According to you, what adjectives best describe Teufel and why?
I associate Teufel with intense and powerful sound, high volumes and lots of bass. My first contact with the brand created this impression and subsequent experience has only reinforced it. That's how I came up with the idea for my motorcycle. I bought the bike used and my first impression was, "Damn, this thing is loud – this is fun!" and the connection to Teufel was there.
Which Teufel products do you own and which would you like to own?
I actually don't own any. I'm still doing an apprenticeship and all my money goes to my bike. So many, many thanks for these great headphones. I plan to take them with me on all my future trips. I'm a big movie buff and when I'm finished with my training, I definitely plan to get a nice home cinema set from Teufel. I'll let the staff in the flagship store advise me when the time comes.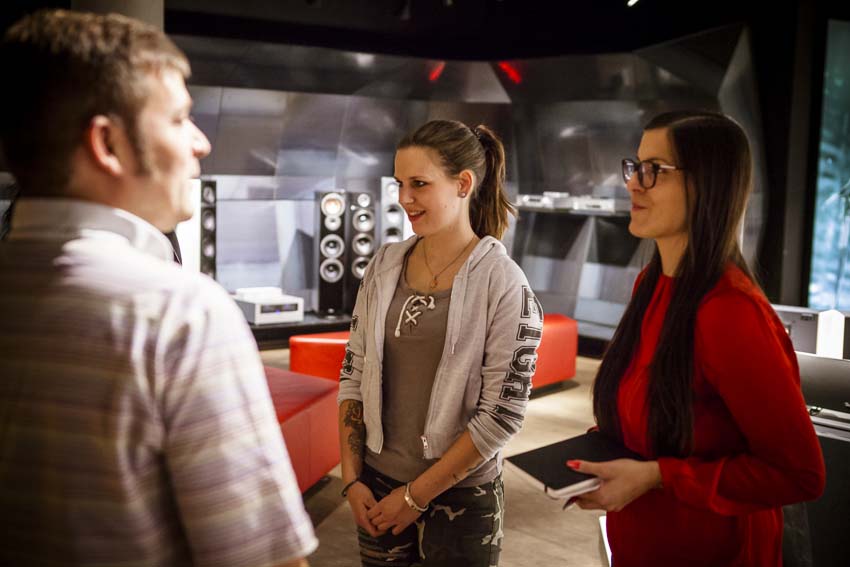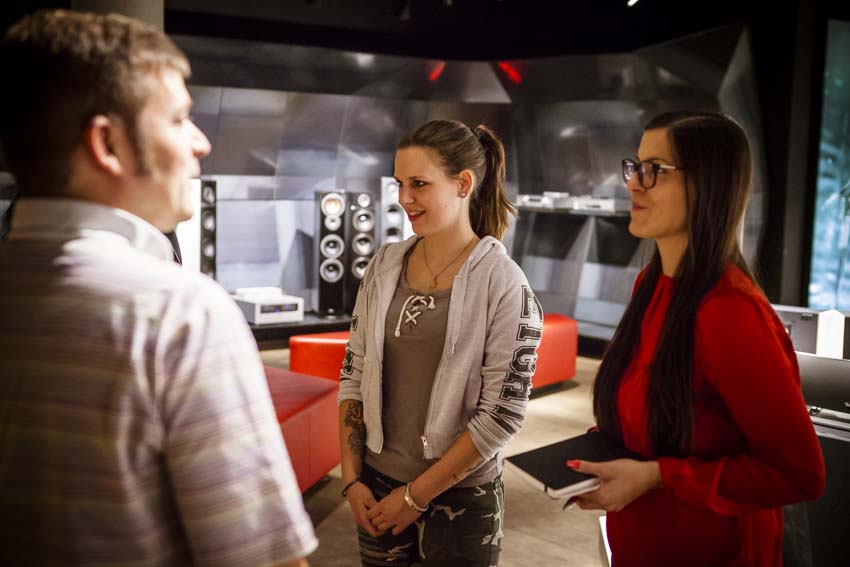 What does being a Teufel fan mean to you?
I like it loud, fast and wild and this makes me think of Teufel right away. It didn't take me long to decide to transform my bike into a little devil. A friend of mine has decal plotter. I had the logos and lettering cut and used them to embellish my motorcycle. The feedback I get has been just crazy. People ask me about it a lot, most recently right here at the Zoo Palast. A guy said, "I don't know anything about motorcycles, but Teufel is awesome." I can only agree.
Which song gets under your skin the most?
"Crazy" by Ornette. It's a great song for summer, even when the weather isn't so good. So this is naturally in my playlist for riding my bike. It helps to have a driving beat and lots of bass that can cut through the road noise.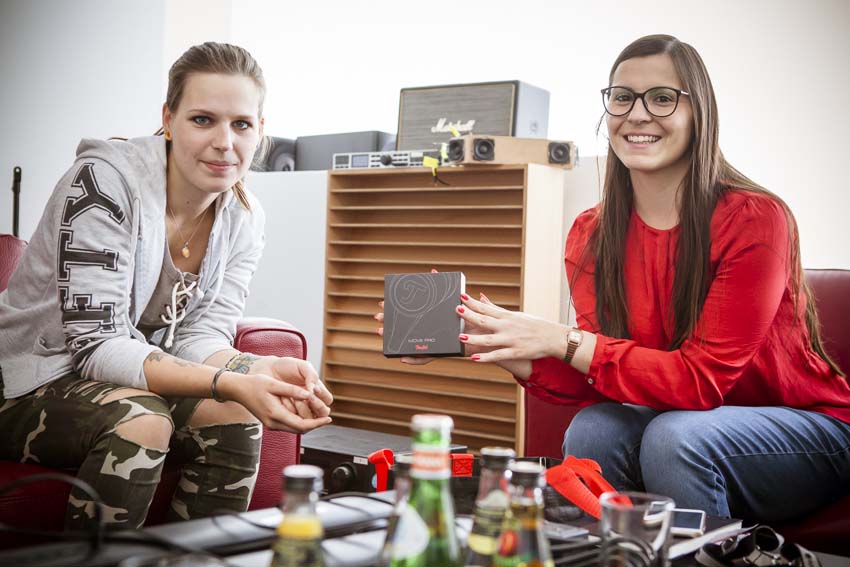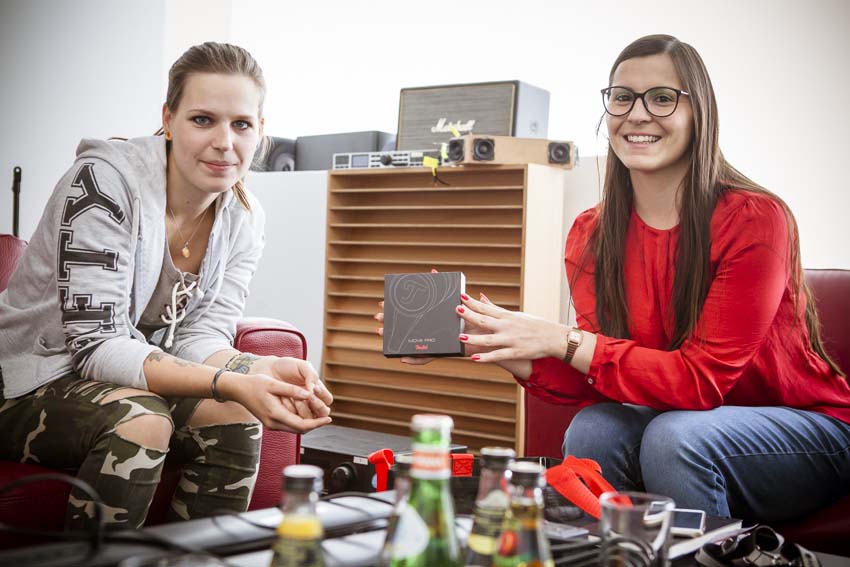 Which film or series do you find especially thrilling?
In terms of series, I plan to finally dive into Game of Thrones. In the cinema, I recently enjoyed Deadpool.  At home I watched – again – Will Smith in Focus. The movie really impressed me, especially Will Smith in the unusual roll of a charasmatic confidence artist. The acting's really good.
Are you a Teufel fan with a story to tell? Get in touch – we'd love to hear from you! Simply send an email with your idea to blog@teufel.de.