The most beautiful moment of Christmas is not the unwrapping of the presents: the real celebration begins when you finally go home from the endless family celebration and you can make yourself comfortable on the sofa at home. Then the full belly is caressed, the one or another cookie is eaten and zapped through the TV program. Watching Christmas movies until deep into the night and falling asleep with cookie crumbs on your mouth – Merry Christmas!
Lots of action, comedy and a bit of horror
Do you feel the same way? During the holidays we like to do without Netflix and Co. and instead watch one of the many Christmas movies that are now back on TV. Little Lord? Nah, I'm good. Kevin – home alone? Goosey! We've been looking for cool classics that bring a lot of action to the screens and are just right for long nights on the holidays. Here come our Christmas movies for the holidays.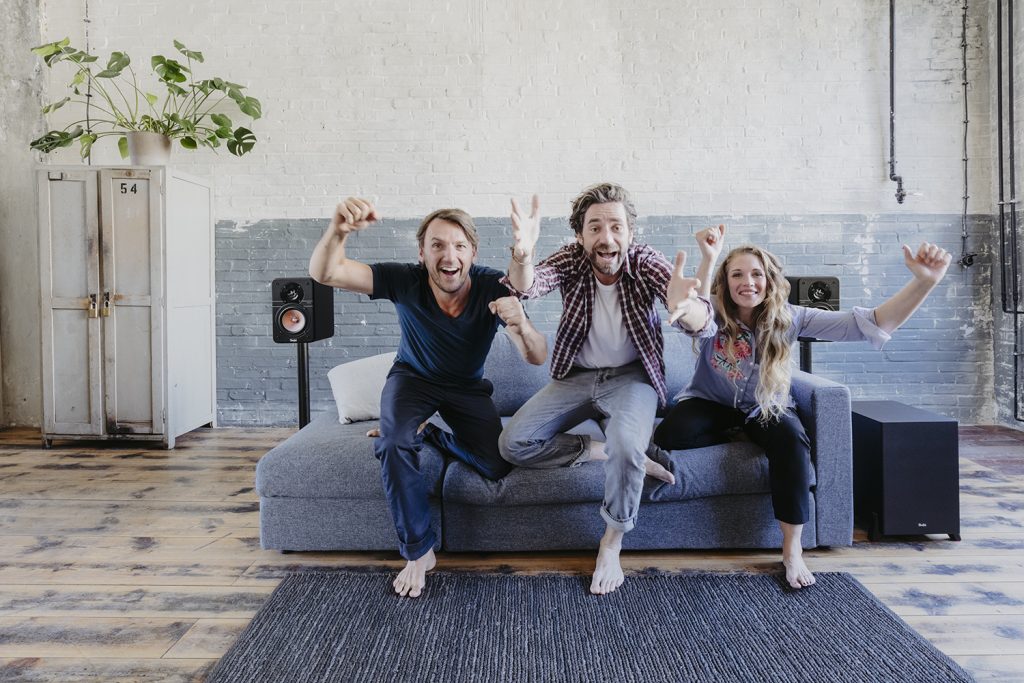 Bath Santa
All sweet and kind? No way! There are other ways Santa Claus can do things. In this hilarious detective comedy, Billy Bob Thornton plays the petty criminal Willie T. Stokes. Cursing, boozing and insulting children – being a department store Santa Claus is not exactly the best job for Willie, who is actually only after the next department store haul. This goes well until he meets little Thurman, who cracks Willie's hard shell and shows him what Christmas really means. The journey of the anti-hero from criminal creep to lovable softie is absolutely worth seeing. By the way, there is also a second film!
Die Hard
Yippee-ki-yay, motherfxxker! On Christmas, a bit of action with – the One and Only – Bruce Willis can't be missing. Somewhere in the TV program you will surely discover a flick of the Die Hard series late at night. For action fans part 1-5 with main character John McClane is not only at Christmas an absolute must-see and one of the most popular Christmas movies of a different kind! What is it about? The alcohol-addicted policeman John McClane takes on terrorists, gangsters and really bad guys bit by bit. Our tip: Get the whole film series and search it over the holidays.
Nightmare Before Christmas
Another oddball, but always worth seeing, is the Christmas story by producer Tim Burton. The main character of the grusical in stop-motion-technique is the lovable Jack Skeleton, resident of Halloweentown and organizer of the creepiest of all scary Halloween parties. By chance, the living skeleton discovers a whole new world: Christmas. Wooow! Jack is enchanted and wishes for nothing more than to celebrate Christmas. But the rest of Halloweentown's inhabitants are not at all enthusiastic about peace, joy and contemplation and stick strictly to their chamber of horrors. An enchanting Christmas fairy tale film of a different kind.
Jingle All the Way
…and will not be broken! This Christmas comedy is almost a legend. Action king Arnold Schwarzenegger plays the unreliable daddy who once again forgot to get his son a present. However, the son wishes for nothing more than a Turboman action figure. Unfortunately, the hunt for the popular plastic toy turns out to be more difficult than expected. Sounds boring? Nope, quite the opposite. It's mega funny, including chaos and cool gags.
Tip: Looking for game ideas for the family party? Here are some tips for the next analog evening without TV, cell phone and co.
Silent Night
If you love watching bloody horror movies at Christmas, you should watch Silent Night. It's not the snow that's trickling, it's the blood. The plot is as simple as it is brilliant: While a small American town is making the last preparations for a contemplative Christmas, a mass murderer in a Santa Claus costume is up to mischief. Even though at first glance it looks as if the bloodthirsty Santa Claus is slaughtering everything in his path, Bad Santa proceeds systematically. Classic and exciting policemen vs. manhunt.
Gremlins 
Oh, how sweet! That's what young Billy thought when he got one of the fluffy mogwai, but the little beasts that flicker across the screens every Christmas are not what you think. If they come into contact with daylight or water or are fed at night, the horror begins. Because then the fluffy little animals turn into nasty gremlins, destroying everything that gets in their way and scaring the city. Cult horror-comedy at its best!
Christmas movie classics at home
No matter whether old classic, new edition or current blockbuster – at Christmas, a cosy TV evening with cookies and Christmas movies is not to be missed. Have a look at our home cinema offer and discover loudspeakers and complete systems for ultimate movie enjoyment. We wish you much fun with the contemplative binge-watching!