In 1958, Frank Sinatra recorded "The Music is You". The song perfectly captures how meaningful music is to us, how it can express our greatest hopes and dreams. But what if the music really can be you? What if you could transform your favorite tune or even voice into a part of your body?
This is exactly the question Nate Siggard, tattoo artist and designer from Los Angeles, was asked one day by his girlfriend, Juliana. He quickly realized that it was possible and set about creating a Soundwave Tattoo for himself: A recording of Juliana saying "I love you" along with their 4-month old baby laughing.
The overwhelming response to Nate's Soundwave Tattoo video led him to found Skin Motion.
How do Soundwave Tattoos work?
It's really very simple: Upload a song snippet or sound to the Skin Motion website. Skin Motion then generates a Soundwave Tattoo template that can be taken to a certified Skin Motion artist. Astonishingly, up to a minute of audio can be "recorded" in this way.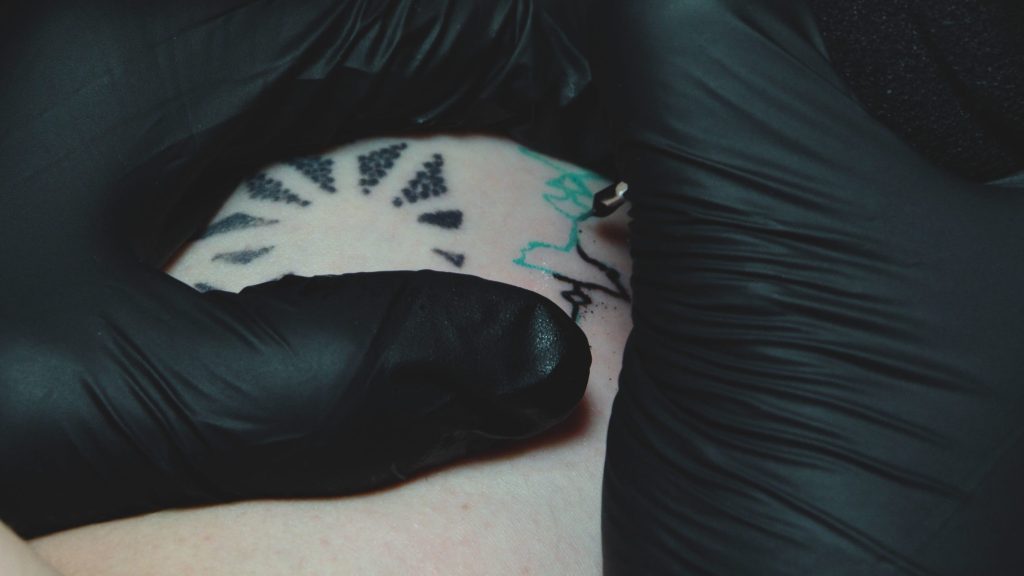 It's possible to tattoo the sound wave of just about any sound, from your child singing a nursery rhyme to your beloved dog barking (and yes, this has been done) or the last voice message you received from a grandparent. Of course, there are limitations regarding the types of sound and their placement. For this reason, Soundwave Tattoos need to be created by licensed tattoo artists from Skin Motion's artist network. A licensed Skin Motion artist will also be able to incorporate other designs for those who want more than a simple sound wave.
What do you need to play back a Soundwave Tattoo?
A Soundwave Tattoo is only the medium for the sound, storing the information needed to reproduce it. As with records, CDs or other storage mediums, you'll still need the appropriate player to hear it. Skin Motion has developed an app that can scan Soundwave Tattoos a bit like some apps scan QR codes.
Bear in mind tht your smartphone and Skin Motion app are simply the players. Experiencing your tattoo in decent sound quality will require sonic support. For this, we recommend our handy BAMSTER XS pocket-sized speaker for clear playback anywhere or our BAMSTER for a bigger stereo sound. Both speakers use Bluetooth to play back audio from your smartphone.
The Skin Motion App is due out in June 2017, just in time for summer.
Soundwave Tattoos blend analogue and digital sound technologies
For our part, we love how Skin Motion combines analogue and digital technology in their creation: The sound wave tattooed on the skin represents a continuous analogue signal which truly has a certain beauty of design. This is then scanned and converted to digital form by app and reconverted to a sound wave for playback. The process allows the user to appreciate sound in visual form but uses digital technology for easy playback anywhere — Brilliant! Anyone curious abut the nature of soundwaves and how they are represented in analogue audio can learn more here.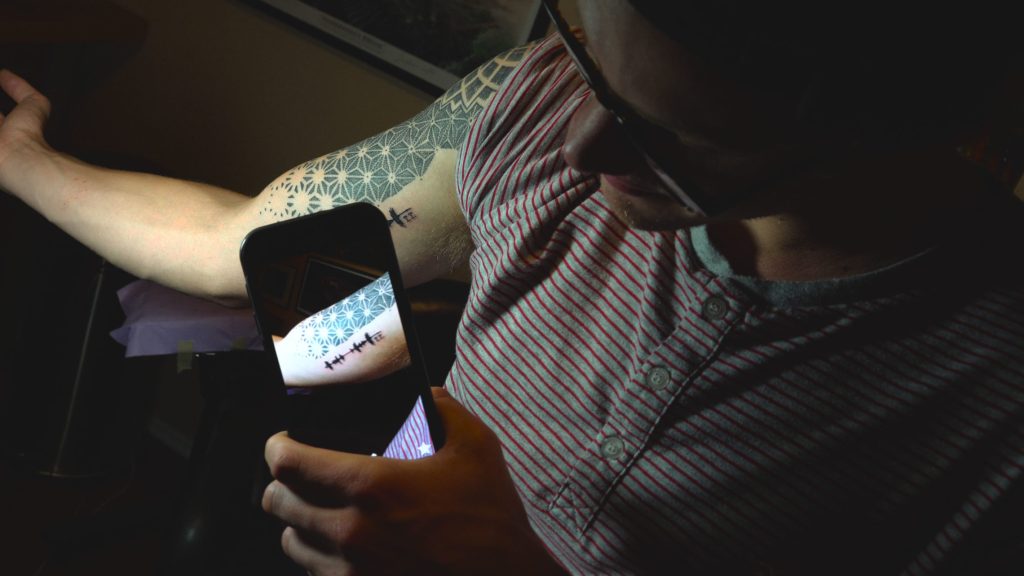 Where can I get a Soundwave Tattoo?
Sadly, there do not appear to be any Soundwave Tattoo artists near our headquarters in Berlin. Not yet, at least, but we're sure this will soon change. Skin Motion has assured us they've received many applications from tattoo artists across the world, including Germany. Many are expected to be approved once the app has been launched this summer.
You can check for certified Soundwave Tattoo artists near you here. Follow Skin Motion on Facebok to keep up with the latest Soundwave Tattoos.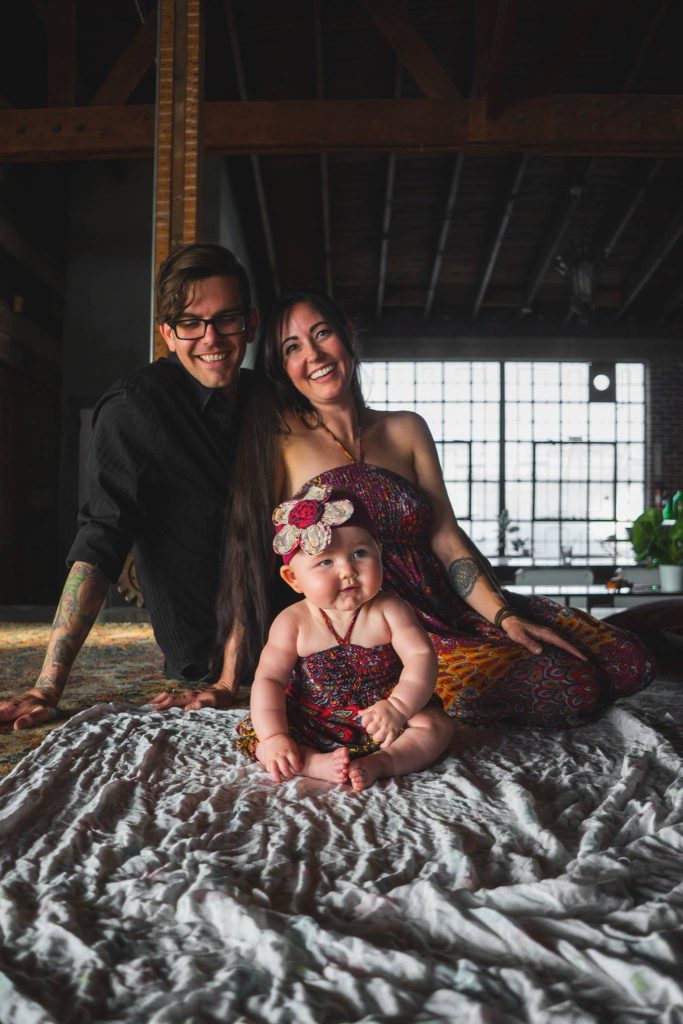 All pictures: COURTESY OF SKIN MOTION