The puck: Ergonomically designed audio control
Since when do you need a wireless puck remote to listen to music or enjoy high quality gaming sound? Well, strictly speaking, never; but the Concept E 450 digital makes it a really fun option all the same. Along with a subwoofer and satellites, the boxes that deliver your brand new Teufel sound system contain a little black device with an LED lit decorative stripe and the Teufel "T."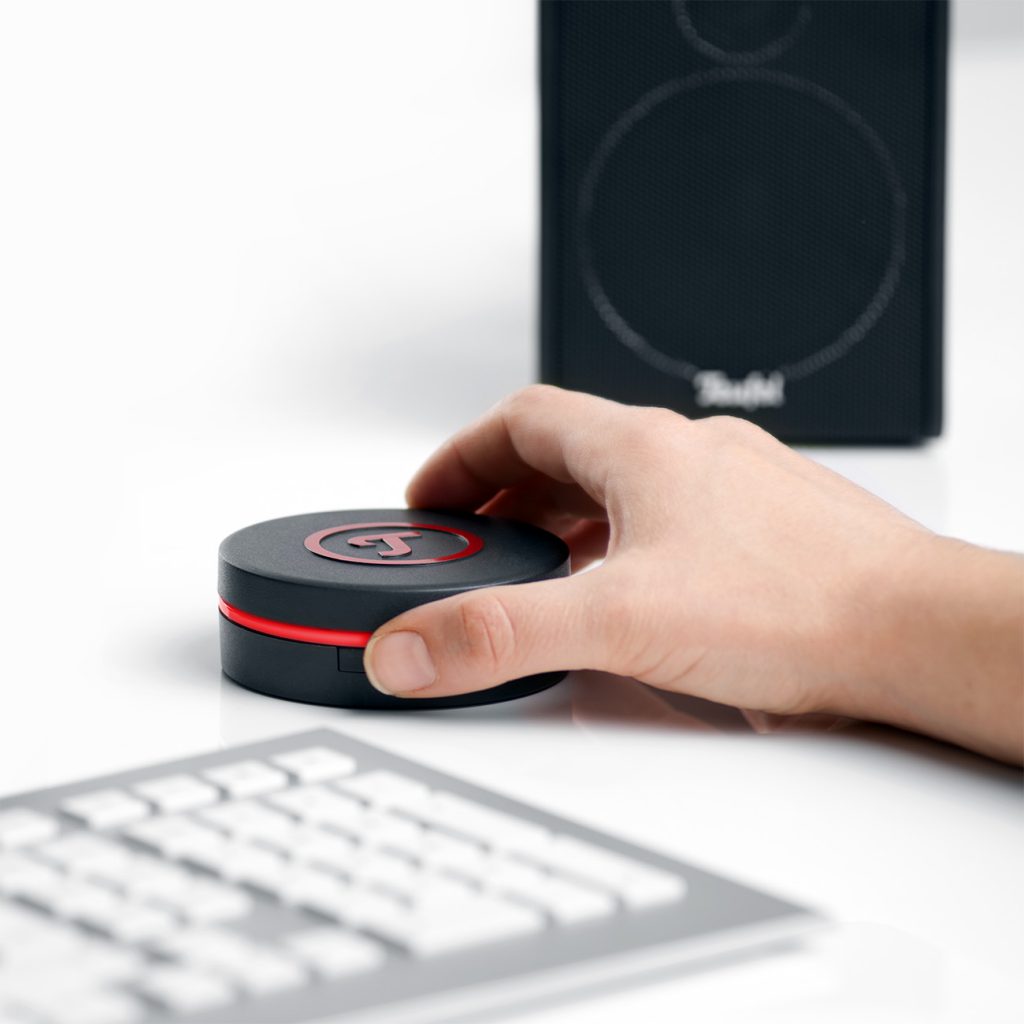 As the names suggests, the puck looks like it belongs in a game of ice hockey, but once this wireless remote is on your desk, its true functionality is revealed. The puck control is used just like a computer mouse. That is, instead of having to pick up a traditional remote and navigate your fingers (and eyes) onto the correct positions, volume as well as input selection can be easily controlled with a simple hand movement.
Versatile touch screen: The puck's home base
So that your precious puck doesn't get lost in desk clutter when not in use, Teufel added an ingeniously practical feature: the front side of the Concept E subwoofer is magnetic. The puck can be conveniently stowed here and still used as a control.
The magnetic surface is the centre of the touch screen on which even more system settings can be accessed. An LED display shows the various playback options at a glance. It also indicates which of up to six devices that can be connected to the system is active at the present time.
Check out the Concept E 450 Digital product detail page for more information.