Teufel designed the Cinebar 51 for movie lovers who want a surround sound experience that doesn't involve filling their living room with speakers. As of now, its successor, the Cinebar 52 is available now in the Teufel Audio webshop as well as our flagship store in Berlin. The Cinebar 52 THX, like Teufel's smaller Cinebar 11, is an HDMI soundbar that, like its predecessor, has THX certification, guaranteeing a thrilling, high-impact home cinema experience.
The most important new features at a glance:
HDMI connectivity for digital picture and sound transmission
High-end loudspeaker technology including 7 drivers & a 2-way system
Can be used with your TV's remote via HDMI-CEC and ARC (as long as your television supports this)
Why is an HDMI connection important for home cinema?
HDMI-compatible products first appeared on the market back in 2003 and have increased in popularity to the extent that an HDMI connection is now a must-have with televisions and other displays. The rather cryptic abbreviation "HDMI" stands for "High Definition Multimedia Interface. HDMI is able to transmit uncompressed visual signals as well as both compressed und uncompressed audio signals from HDMI compliant source devices.This improves transmission quality and results in a highly detailed sound image. Many consumer electronics developers worked together to develop this standard which also has the support of many major motion picture production companies. You can learn more about it on the HDMI homepage.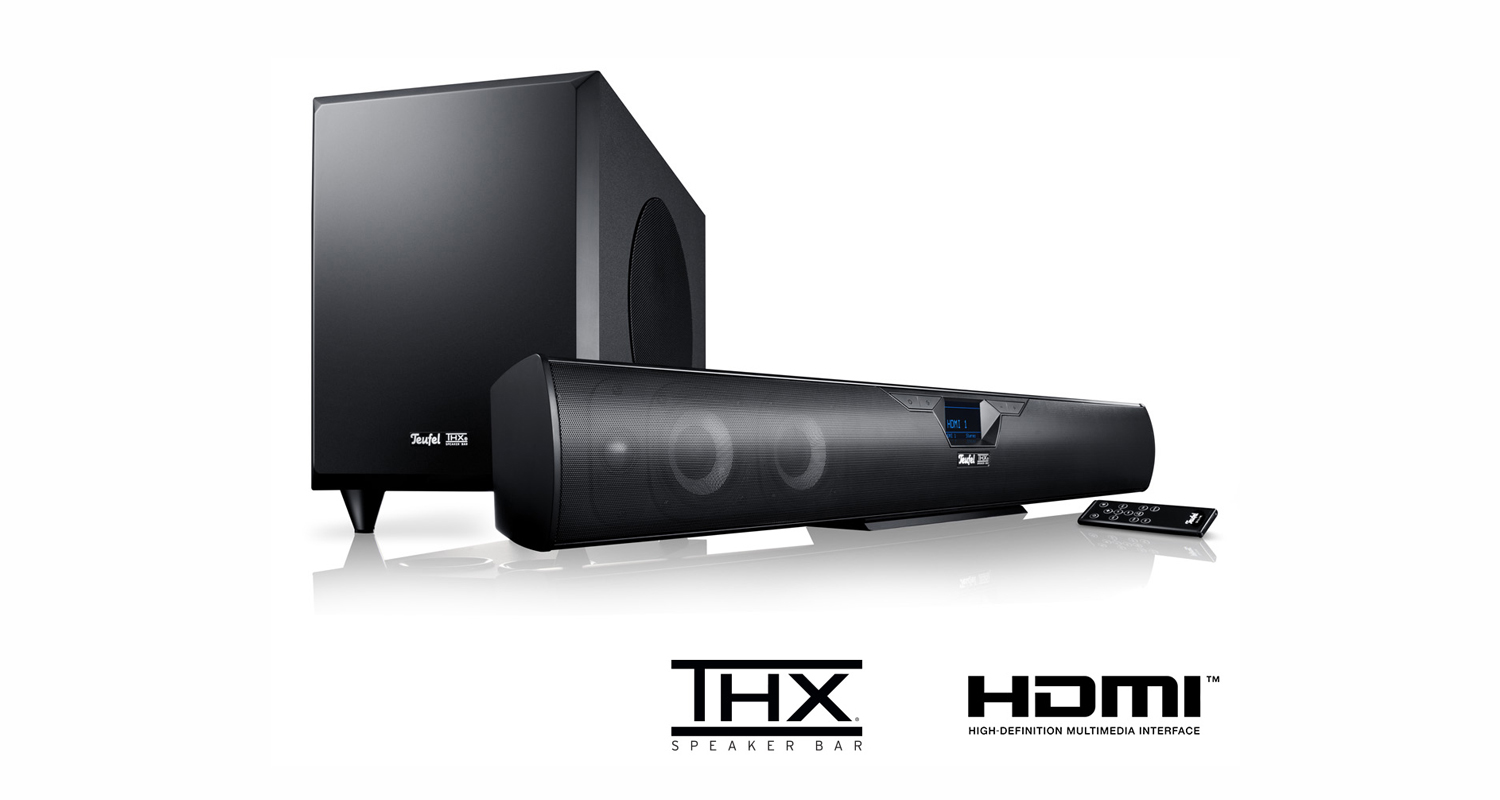 How to connect & configure the Cinebar 52
HDMI connections adhere to a standard that makes it easy to connect the Cinebar 52 to a television's existing inputs with the included cable. Connecting the system via cinch, however, while possible, is not recommended. This is because a cinch connection exclusively transmits analogue signals and many playback devices do not contain digital analogue converters (DACs) capable of transforming the analogue signal into a digital signal of an equal quality.
You can set up your Cinebar 52 with the included remote control which will allow you to configure the system as well as adjust settings such as volume, sound levels and sound image. Alternately, these can be set using your television remote. A CEC protocol enables multiple HDMI-compatible systems that are connected to the device to be controlled together.
Bug fixing your HDMI system
If your HDMI-enabled device does not produce sound or picture, you should check whether your television is able to playback the movie sound. It is sometimes the case that digital signals for Dolby Digital or DTS cannot be played back.
If no sound comes from the A/V receiver, it often helps to refer to the receiver's handbook. This will explain how to set up the system so that the audio signals as well as the picture signal is transmitted.
If you are still experiencing problems, simply unplugging the device and then plugging it in again can often help.
If the signal cuts out or is not completely or clearly transmitted, you may be using a cable that does not have an optimal length. The HDMI standard supports certain lengths of cable up to 15 m (although even shorter cables can cause disruptions in the flow of the signal). It is therefore important to ensure that the HDMI cable does not except the recommended length.
All pictures: Property of Teufel Audio