As previously mentioned on the blog, we would like to present the features of the third generation of our Wi-Fi streaming systems in more detail.  Today, you can have even more streaming options, as all our new devices can stream not only via Wi-Fi, but are also Bluetooth enabled.
Raumfeld is now Teufel Streaming
First of all, a brief notice for all our fans who already own Raumfeld devices at home: the new product line now operates under the familiar name of Teufel Streaming instead of Raumfeld. But what about Raumfeld? Well, Raumfeld hasn't really "disappeared". With the new name, Raumfeld's streaming products will now become an even closer part of the Teufel family, leaving Raumfeld as a symbolic definition of our innovative multi-room streaming technology. They are the same great products, but now part of the Teufel universe! And that's why Raumfeld is now called Teufel Streaming with Raumfeld technology.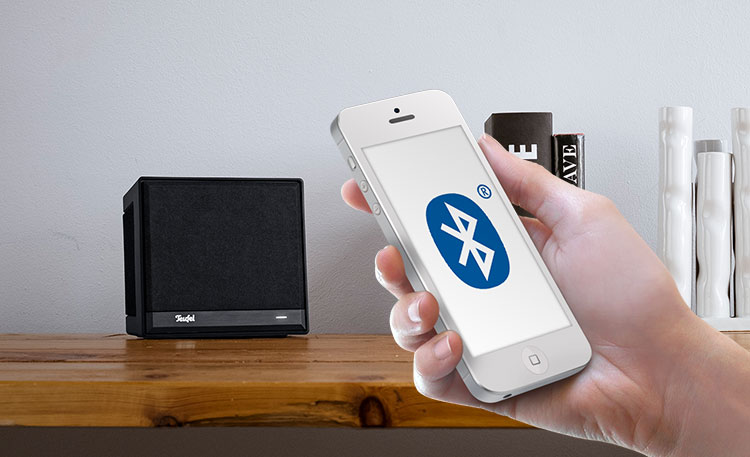 N.B. If you already own Raumfeld devices at home you will also benefit from the new generation streaming systems, since the new Teufel Streaming speakers are fully compatible with all current Raumfeld devices.
More options with Bluetooth
Bluetooth offers exactly what Teufel wants: a manufacturer-independent, universally adaptable and easy-to-use interface with a wide range between two or more devices – wirelessly. This means that Bluetooth is also a perfect match for Teufel Streaming, a series that has the goal of making it possible for everyone to stream and listen to what they want without hassle.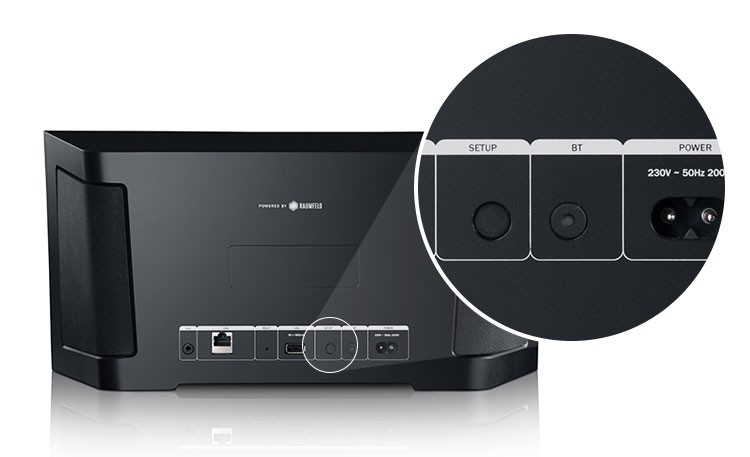 Apple Music, Amazon Music, YouTube – the music you want, without limits
Bluetooth is ideal for anyone who prefers music services that are not directly integrated into Raumfeld. This includes services such as Apple Music, Amazon Music or YouTube. Simply connect your phone to a Teufel Streaming device via Bluetooth, start your favourite music service and listen. Older Raumfeld devices can also be upgraded with Bluetooth.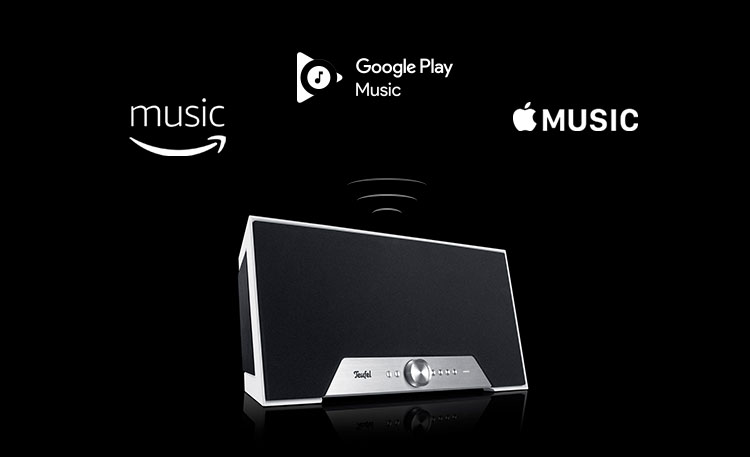 If you are concerned about your phone's battery status because of the active Bluetooth connection, don't worry – the Bluetooth 4.2 version provides a higher transmission speed and a Bluetooth "power-saving" mode, which is even more economical than older versions. So it's no wonder that Samsung devices and iPhone are also adopting this standard.
The SBC codec used for signal transmission is also extremely economical in its power usage, which is why it is also used in numerous portable devices.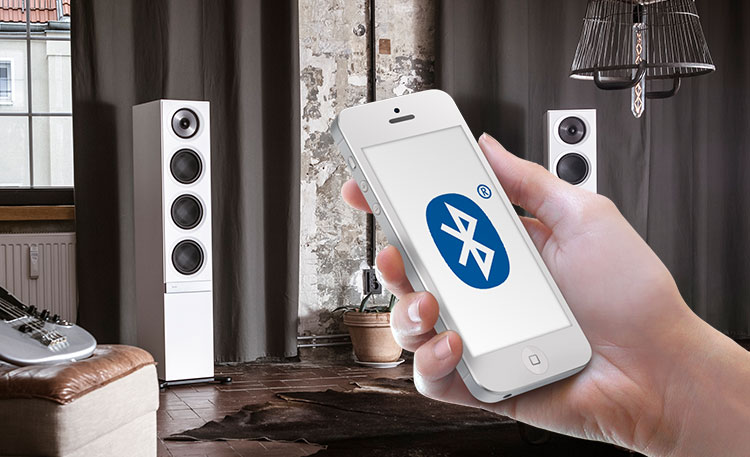 Teufel Streaming products: