A picnic in the park, hanging out with friends by the pool, grilling in the backyard or just relaxing with a cup of coffee on the balcony: All of these things are only half as fun without good music. Teufel speakers make it easy to give your outdoor parties and get-togethers the perfect soundtrack.
Spoiled for choice
Portable speakers run the gamut from pocket-sized gadgets to large sound systems capable of filling a stadium with sound. Long-life batteries and Bluetooth 4.0 has made great sound a reality just about anywhere you need it, from hotel rooms to the beach or local park. The challenge is to find the right system for you.
Do you enjoy sharing music with family and friends? Do you spend a lot of time outdoors or do you enjoy snuggling up with your music at home? Are you looking for a system you can throw into a bag or do you need a larger system that can fill big open spaces with sound? Is it important for you to really feel the bass to get a dance floor going or do you just want to enjoy a bit of classic rock while gardening?
It can be difficult to keep track of all the points to consider in terms of sound, size and features. But not to fear! The following survey will help you find the right portable sound system for you.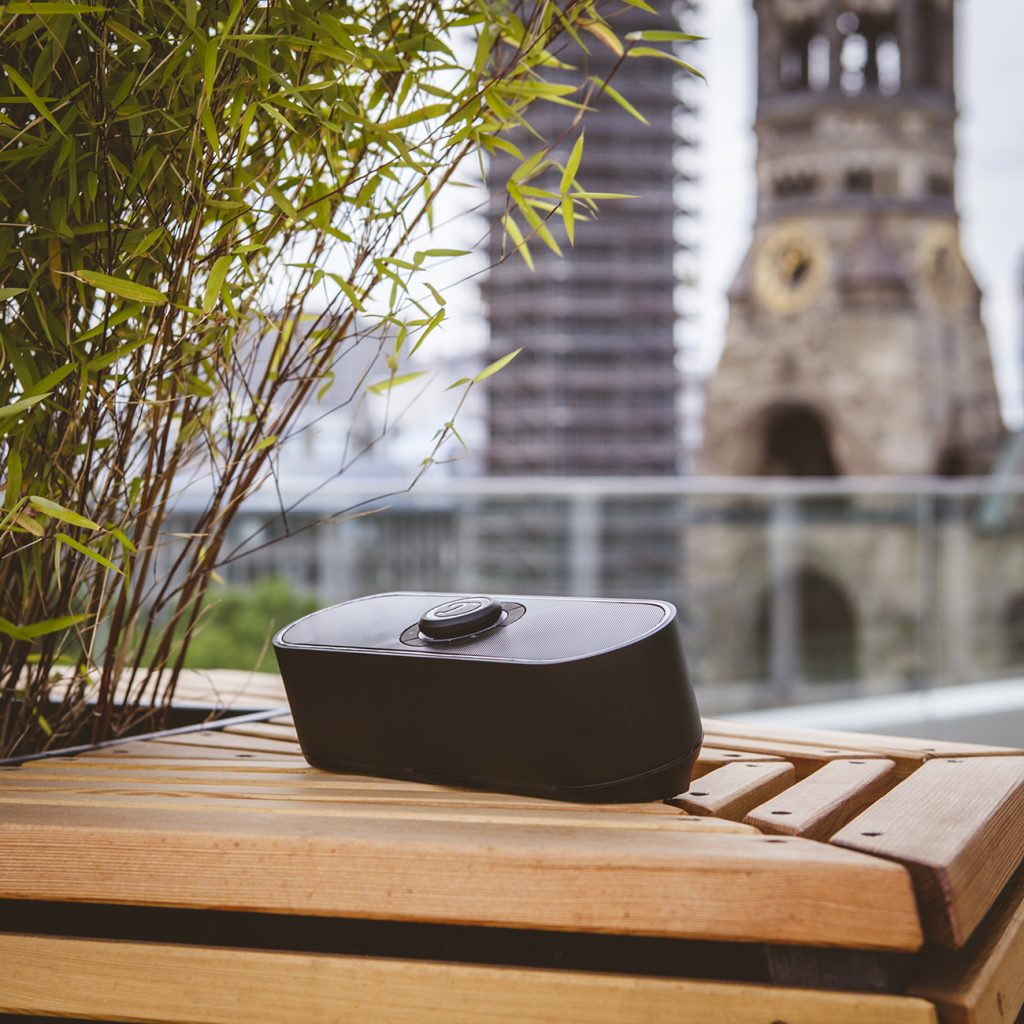 It's a match! The perfect portable speaker for you is…
Take a minute to answer a few simple questions in our survey and we'll tell you which portable speaker is the perfect match for you. You'll also become familiar with what other sound options are out there. Best part? You can test them at home for up to 8 weeks without obligation.
Click here to enter the survey
All pictures: Property of Teufel Audio